Wednesday's Christian eBooks

Daliah: A Needful Bride
by Danni Roan
LIMITED TIME FREE #ad
Orphan Daliah Owens has been working for the Smithfield bank for two years without a problem at least until the new manager arrives and her drawer suddenly comes up short. Dismissed from her job and disgraced by a crime she didn't commit, Daliah seeks a second chance with an elderly couple heading to Texas on a wagon train. Facing the hardships of the trail with bravery, compassion, and faith Daliah quickly endears herself to not only her employer but many of the other members of the band as well. Invaluable in her knowledge of herbs for healing and nutrition she is soon recognized as an indispensable helper to all.
---
Love Wanted
by Sharon Gillenwater
KINDLE BARGAIN #ad
He couldn't get her out of his mind.. Some brief encounters stir deeply-felt emotions, then slip away. But after a chance airport meeting with a beautiful shop owner whose name he doesn't know, scientist Colin McCrea resolves to find her. Even if it means taking out an ad in the Buckley, Texas newspaper to do it. Has he simply been cooped up in the lab too long? Or could she be the one God has chosen for him?
Michelle Lane can't believe the handsome, kind man she met at the Dallas airport is looking for her. Is he for real? And if he is, must she give up everything she holds dear to find true love?
Will God grant them both the desires of their hearts–and the best Christmas ever?
Check out:
(Buckley, Texas Series)
---
Hope in the Mountain River
by Misty M. Beller
KINDLE BARGAIN #ad
This epic journey is not at all what she expected. Joel Vargas can't believe he's lost his older brother in the wilds of the Rocky Mountains after surviving their harrowing voyage across the Atlantic. And he can't shake the feeling that Adam—his only living relative—is in dire trouble. No matter what the cost, he and his band of friends won't stop until Adam is found. He's not sure if two Indian women they meet on the way will be a help or hindrance.
After the devastating loss of her daughter and husband to a grizzly attack, Elan is desperate to find an escape from her grief.
Check out:
(Call of the Rockies Series)
---
Flight Risk
by Cara C. Putman
KINDLE BARGAIN #ad
Savannah Daniels has worked hard to build her law practice, to surround herself with good friends, and to be the loyal aunt her troubled niece can always count on. But since her ex-husband's betrayal, she has trouble trusting anyone.
Jett Glover's father committed suicide over a false newspaper report that ruined his reputation. Now a fierce champion of truth, Jett is writing the story of his journalism career—an international human-trafficking exposé that will bring down a celebrity baseball player and the men closest to him, including Savannah's ex-husband.
---
Your Best Life Begins Each Morning
by Joel Osteen
KINDLE BARGAIN #ad
Approach each day with joy, build positive expectations, and begin living your best life with this year of devotions designed to strengthen your faith and resolve. Bestselling author Joel Osteen writes, "When you get up in the morning, the first things you should do is set your mind in the right direction . . . and then go out anticipating good things."
Now, for the first time, Pastor Osteen presents a tool to accomplish that goal. Based on his book, Your Best Life Now, he offers prescriptions for positive living in 365 daily messages. Each message is accompanied by a relevant scripture.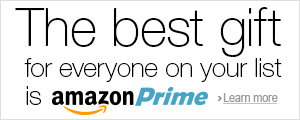 ---
30 Minute Meals
by Hannah Abedikichi, Hannie P. Scott
LIMITED TIME FREE #ad
Quick and Easy Recipes in 30 Minutes
Are you tired of slaving away in the kitchen FOR HOURS every time you fix a meal? Cooking for your family, or even for just yourself, can be a hassle….but it can also be very EASY! These delicious recipes are easy to follow, simply prepared, and just right for someone who wants to get in and out of the kitchen quickly.
---
The Seven Brides for Seven Bachelors Collection
by Tricia Goyer
KINDLE BARGAIN #ad
Three complete novels from Tricia Goyer are now available in a low-priced, one-volume e-collection!
Every year, 30–40 young Amish men descend on the cozy little town of West Kootenai, Montana, arriving in the spring to live there for six months and receive "resident" status for the hunting season in the fall. They arrive as bachelors but go home with brides!
The Memory Jar
The Promise Box
The Kissing Bridge
---
Great Lives: David
by Charles R. Swindoll
KINDLE BARGAIN #ad
David, unlike any Bible character before him, had the charisma to inspire a great nation. Yet in other ways he was a most ordinary man-often gripped by destructive passion, rocked by personal tragedy, and motivated by political gain. Yet, he is the one character the Bible describes as a "man after God's own heart." In this first volume of the "Great Lives" series Charles Swindoll shows how David proved his love for God many times over in an extraordinary life that left an enduring legacy of faith.
---
Eliminate Your Debt
by Dean Foster
KINDLE BARGAIN #ad
Your sad piggy bank will rejoice if you follow this simple money-making, debt-annihilating formula. We hear it all the time on the news – being debt-free is impossible, we have to settle and make peace with the fact we'll live paycheck to paycheck for the rest of our lives. Who are they kidding?
The fact that Western society normalizes debt does not mean you have to lead your life drowning under credit card sums, bills, loans and unsurmountable expenses.
---
Smoke Screen
by Terri Blackstock
KINDLE BARGAIN #ad
KINDLE NOOK AUDIBLE KOBO APPLE
One father was murdered. Another was convicted of his death. All because their children fell in love. Nate Beckett has spent his life fighting wildfires instead of the lies and rumors that drove him from his Colorado hometown. His mother begs him to come back now that his father has been released from prison, but it isn't until he's sidelined by an injury that he's forced to return and face his past. But that means facing Brenna too.
Fourteen years ago, Nate was in love with the preacher's daughter. When Pastor Strickland discovered Brenna defied him to sneak out with Nate, the fight between Strickland and Nate's drunken dad was loud—and very public.
---
Jesus: The God Who Knows Your Name
by Max Lucado
KINDLE BARGAIN #ad
KINDLE NOOK AUDIBLE KOBO APPLE
Do you ever feel like Jesus couldn't possibly know what you are going through? He's the God of the universe after all! Does he really know your daily struggles? The good news is: he does.
For thirty-three years Jesus felt everything you have ever felt. Weakness. Weariness. Sadness. Rejection. His feet got tired. And his head ached. He was tempted and his strength was tested. And you know why? Because in becoming human, Jesus made it possible for us to see God. His tears, God's tears. His voice, God's voice. Want to know what matters to God?