Saturday's Christian eBooks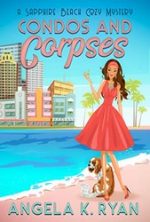 Condos and Corpses
by Angela K. Ryan
LIMITED TIME FREE #ad
A life of service is her passion, but this stunning place could be perfect. That is, aside from the dead body…
Connie Petretta wonders if it's time for a change. After eleven years at a Boston nonprofit, the dedicated humanitarian worker struggles to find her way as she deals with the bequest of her beloved aunt's Florida beachside condo. But selling it goes sideways when somebody plummets from an adjacent balcony seven stories to his death.
Check out:
(Sapphire Beach Cozy Mysteries)
---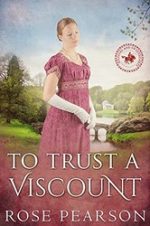 To Trust a Viscount
by Rose Pearson
KINDLE BARGAIN #ad
New release from Rose Pearson.
Can Viscount Harrogate be trusted? Sarah can't be sure and too much is at stake to be wrong.
The newly titled Viscount Daniel Harrogate has just returned from war. Having fought against Napoleon's forces, he makes his way to London with a task still to complete. The Duke of Abernyte must be found and a message relayed – but Daniel cannot find him. When he meets the beautiful Miss Graham, cousin to the Duke, he begins to grow suspicious of her, certain that she is hiding something from him.
Miss Sarah Graham knows the Duke is involved in important matters for the King but she must also remain silent…
---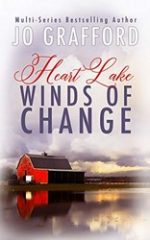 Winds of Change
by Jo Grafford
KINDLE BARGAIN #ad
The cowboy bad boy who broke her heart years ago and the career opportunity that offers them a second chance at happily-ever-after…
While they were growing up, Hope Remington was the darling of Heart Lake, and Josh Hawling was…well, bad news. And now she's returning after ten years of being gone, with a PhD and plans to use her new position to transform their struggling high school into a center for educational excellence.
She soon realizes that her biggest challenge isn't going to be the rival gangs embedded in the student body, although they're a close second on the list…
Check out:
(Heart Lake Series)
---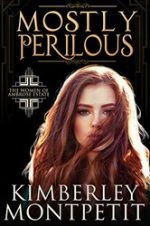 Mostly Perilous
by Kimberley Montpetit
KINDLE BARGAIN #ad
An empty grave. A century of secrets revealed. Can she heal the deadly curse of her family's sordid past before she loses the love of her life forever?
Emma Ambrose purposely stays away from her family's Texas oil estate, throwing herself into her work as an archeologist in the tombs of Egypt. Ancient mummies are infinitely safer than the family curse that follows the Ambrose Estate heiress. A curse that dooms her to never finding love – because it means certain death for any man who falls in love with her.
At night, Ian Phelps is a man drowning in grief after losing his wife in a tragedy…
Check out:
(The Women of Ambrose Estate Series)
---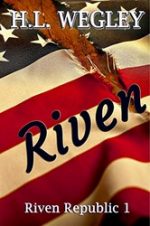 Riven
by H. L. Wegley
KINDLE BARGAIN #ad
America Holds Its Collective Breath Awaiting A Twenty-First-Century Fort Sumpter
As America fractures along geopolitical boundaries—left against right, blue against red—the nation has become a powder keg. The tiniest spark might light the fuse detonating Civil War 2. Zach Tanner, Constitutionalist and radio host, has a growing radio network until Oregon's progressive governor, Sandra Harper, shuts him down. Zach encourages Oregonian Constitutionalists to flee with him to Eastern Oregon to defend families and friends from the coming war. He envisions a powerful radio station broadcasting hope to America…
When the three factions collide, can anyone win?
Check out:
(Riven Republic Series)
---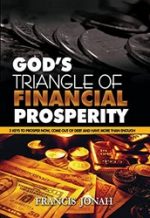 God's Triangle Of Financial Prosperity
by Francis Jonah
KINDLE BARGAIN #ad
3 Absolute Foundational Keys To Bring You Financial Freedom and Create Automatic Wealth For You. You can Never Be Poor After Reading This Book
This book has put many on the path of financial prosperity by simplifying the mystery of financial prosperity as revealed by God. With only three foundational principles that will make anyone financially prosperous, you will build a triangle that will ensure your financial success.
God admonishes us to seek knowledge above choice gold for the sole reason that the right knowledge will bring you more than choice gold. This is the very knowledge you will receive in this book. The knowledge that brings more than choice gold…
Check out:
(How To Lay Up Gold As Dust)
---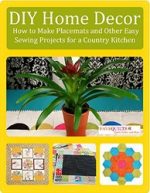 DIY Home Decor
by Prime Publishing
LIMITED TIME FREE #ad
If there is one thing that all quilters can agree on, it's the value of a good table topper. Whether it's a placemat, a table runner, or a centerpiece, these patterns are perfect for using up leftover fabric to give your kitchen, dining room, or mantle a quick spruce. They're also the quickest way to give your home a mini-makeover, bringing a touch of homemade southern charm that immediately adds warmth and comfort to any room.
---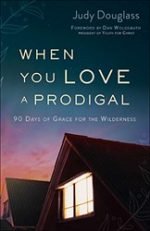 When You Love a Prodigal
by Judy Douglass
KINDLE BARGAIN #ad
KINDLE NOOK AUDIBLE KOBO APPLE
Author Judy Douglass knows these lovers of prodigals well. She is one herself and has created a large and growing community with others. When You Love a Prodigal is a collection of 90 essays–90 days of perspective on what God offers to you as you love your prodigal. At the end of each brief essay, response questions will help you process how God intends to use the wilderness journey to mold your spiritual life. You can work through it day by day, or you can read it straight through.
---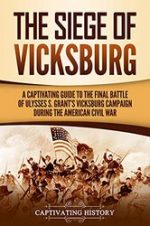 The Siege of Vicksburg
by Captivating History
KINDLE BARGAIN #ad
Explore the Vicksburg campaign and the events surrounding this pivotal time in the American Civil War.
Union General Ulysses S. Grant's Vicksburg campaign was the most outlandish maneuver of the American Civil War and included the largest amphibious military approach until the advent of the Second World War. Grant is widely heralded as the first amongst the leaders of modern warfare, and along with a good set of commanders and the considerable Army of the Tennessee, he used his charge on Vicksburg to dominate the Western Theater of the war during the summer of 1863.
---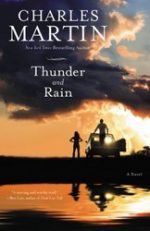 Thunder and Rain
by Charles Martin
KINDLE BARGAIN #ad
KINDLE NOOK AUDIBLE KOBO APPLE
As a result of his hard exterior and lonely tendencies, Tyler Steele finds himself a single father alone in the world – until a stranger and her daughter show up and change his life.
Third generation Texas Ranger Tyler Steele is the last of a dying breed – a modern day cowboy hero living in a world that doesn't quite understand his powerful sense of right and wrong and instinct to defend those who can't defend themselves. Despite his strong moral compass, Ty has trouble seeing his greatest weakness. His hard outer shell, the one essential to his work, made him incapable of forging the emotional connection his wife Andie so desperately needed.