Monday's Christian eBooks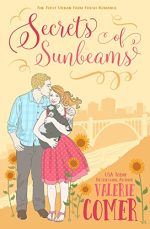 Secrets of Sunbeams
by Valerie Comer
LIMITED TIME FREE #ad
She's lost her parents and sisters, and no one is going to threaten what she has left: her goat. He's ready to save the world; if only his neighbor and her goat wouldn't intrude on his time and space. Can urban farming and romance shine on the same city block?
Eden Andrusek knows she should have fixed her fence last week. It's too bad her runaway goat makes a less-than-ideal first impression on her new neighbor, who turns out to be cute, brilliant… and a little uptight…
What will it take to win over a man whose only pet was a goldfish? And how long can Jacob and Eden go without addressing the goat in the room?
Check out:
(Urban Farm Fresh Series)
---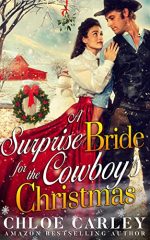 A Surprise Bride for the Cowboy's Christmas
by Chloe Carley
KINDLE BARGAIN #ad
Brand New Release from Chloe Carley.
He expected a new pair of trousers for Christmas. Instead, a mail-order bride arrived on his doorstep. Will she manage to show this wounded man that it was God's gift to find each other?
Lottie never expected that her journey to the West would be that of a mail-order bride's. She finds herself on a mountainous ranch with a stranger who also didn't want to get married. It was a set-up and now, she must hold tight and trust in God's will that this was His plan all along. How can she show this lonely cowboy that meeting on Christmas day was a heavenly gift?
Benjamin, the seventh son of a family of brothers and the sheriff in town, leads a solitary life. He's been betrayed time and again and he's in no mood for love…
---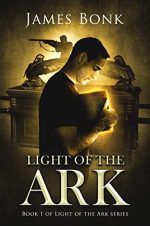 Light of the Ark
by James Bonk
KINDLE BARGAIN #ad
Brand New Release from James Bonk.
"Dad. This isn't for me…Is it?" The holy glow of an ancient artifact illuminates Matthew and his father.
In the past two months, Matthew has learned an untold secret of his father's past and the family secret they are sworn to protect. It all started when Matthew's best friend was approached by a figure from the past. A person with sinister motives who believes he is working for Jesus and will stop at nothing to set his plan in motion.
Matthew Light is the last son in a long line of pastors that stretches back thousands of years. Follow Matthew's journey as he discovers the secrets of his family's past and the repercussions on those closest to him.
---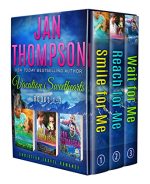 Vacation Sweethearts Books 1-3
by Jan Thompson
KINDLE BARGAIN #ad
Read the first three novels in USA Today bestselling author Jan Thompson's Vacation Sweethearts collection of clean and wholesome, sweet and inspirational Christian vacation romance set in some of her favorite vacation places. Travel with our friends to the coast and to the mountains, and cheer them on as they celebrate the immeasurable grace and undeserved mercy of God through Jesus Christ.
Book 1: Smile for Me (The Bahamas)
Book 2: Reach for Me (Great Smoky Mountains)
Book 3: Wait for Me (Alaska Cruise)
"This trilogy contains all the elements: great believable characters ; intrigue, mystery, romance love friendship, faith, forgiveness, trust, as well as sadness and tragedy. Well worth reading." by Amazon Customer
---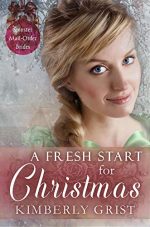 A Fresh Start for Christmas
by Kimberly Grist
LIMITED TIME FREE #ad
Memphis Rose Griffin loves teaching at Counting Stars Children's Home. The girls and staff are like family, and working here ties her to her mother, whose last wish was for Memphis to take her place as teacher. But something's missing. Now at the age of twenty-eight, her teenage dream of having her own family has all but faded.
Until her pastor and the orphanage founder come with a proposal that will change her life forever. Should she become their first candidate for their new matchmaking venture? Though grim, at least her future at the orphanage is familiar and certain. Can she risk an unknown future with a man she's never met?
---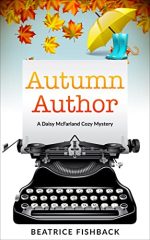 Autumn Author
by Beatrice Fishback
KINDLE BARGAIN #ad
It's a game of Clue with a twist. Howls in the night. Excessive thievery. Suspicious neighbors, and a body discovered inside a supposedly haunted house.
Daisy McFarland, retired schoolteacher from North Carolina is fulfilling a lifelong dream of living in Great Britain. Her hope is to follow in the footsteps of Dorothy L. Sayers and Agatha Christie and become a well-known mystery writer. From her travels across the pond to moving into the village of Worlingburgh, Daisy has had ample opportunities to lend a hand in solving murders which provides plenty of material for her novels…
Check out:
(Daisy McFarland Cozy Mysteries)
---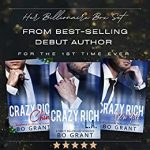 Her Billionaire Box Set
by Bo Grant
KINDLE BARGAIN #ad
Camille has one last shot to skyrocket her start-up company into the big leagues. She can't ruin it by falling for the son of her potential business partner.
Evelyn is on a trip of a lifetime and she gets to visit her best friend. She thought her best friend's brother hated her until she finds out that he won't let anyone else but him drive her around.
This box set includes:
Crazy Rich L.A.
Crazy Rich China
Crazy Rich New York
"A special kind of perfection…This is a new author to me and man, did she blow me away with this one! Full of light hearted laughter, twists, once in a lifetime sights that made me feel like I was there, and a love story I won't soon forget."– by Amazon Customer
---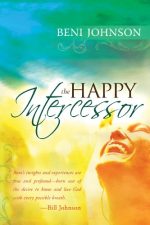 The Happy Intercessor
by Beni Johnson
KINDLE BARGAIN #ad
As we dive into the Father s heart we are overwhelmed by His presence, the fullness of joy. From this place we begin to see from His perspective. As we see and understand His world we are compelled to intercede.We are now praying and speaking with fresh insight.We see that we no longer have to pray from a place of defense. Instead we pray offensive prayers from His presence. When we speak our petitions and most important our declarations into the atmosphere, authority and breakthrough come. From the intimate place with our Father everything is birthed.
---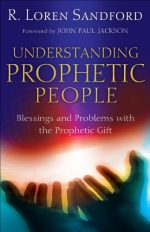 Understanding Prophetic People
by R. Loren Sandford
KINDLE BARGAIN #ad
Prophecy is cherished by many as one of the fivefold ministry gifts described in Ephesians 4:11 and foundational to the life of the church. Yet prophetically gifted people have a reputation of being different and difficult to live and work with. Understanding Prophetic People, written by a prophetic pastor who grew up as the son of a prophetic pastor and leader, helps readers better understand, relate to, and even minister to prophetically gifted people.
R. Loren Sandford answers fascinating questions such as, What is it like to grow up as a prophetically gifted person? What is the difference between adrenaline and anointing? Who validates authentic prophetic ministry?
---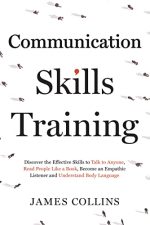 Communication Skills Training
by James Collins
KINDLE BARGAIN #ad
Have you ever wondered why people misinterpret and misunderstand you? Do you sometimes misinterpret the signs you get from people?
Communication is an essential factor in every sector in our life. We live in a world of information that involves listening, speaking, and transmitting information with each other. Do you sometimes realise you've missed out on opportunities or relationships because you've not understood something?
Many careers, friendships and relationships have been ruined due to the inability to send out the right signals or to decode them properly. Good news, communication is not only simple, but it is also straightforward to master it when you know how! Are you asking "HOW" already?