Wednesday's Christian eBooks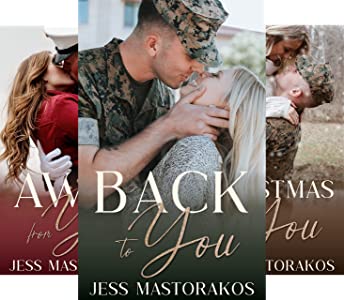 San Diego Marines Series
by Jess Mastorakos
LIMITED TIME FREE #ad
Check out San Diego Marines Series
Entire 7-book series FREE!
These seven heroes are loyal to the end and each needs a woman who's strong enough to handle the demands of military life. In the pages of these sweet, interconnected stories you'll find: best friends to more, second chances, a fake relationship, her brother's best friend, a single dad, and more!
Back to You – Book 1; Away from You – Book 2;
Christmas with You – Book 3; Believing in You – Book 4;
Memories of You – Book 5; Home with You – Book 6;
Adored by You – Book 7
---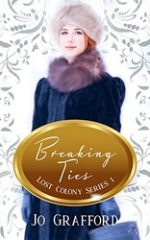 Breaking Ties
by Jo Grafford
LIMITED TIME FREE #ad
From Amazon Bestselling Author by Jo Grafford. A poverty-stricken pioneer woman looking for a new beginning, her Native American protector, and their quest for happily-ever-after on his wild, untamed homeland…
Desperate to escape a life of poverty, Rose Payne enlists as a ship clerk and sails to the New World. On the way, a shocking conspiracy threatens her hope of joining the first permanent British colony in the Americas.
Not knowing who she can trust among her countrymen, the fiery-haired pioneer turns to their only Native passenger for help — a tall, stoic shipmate heading home after a diplomatic tour in London…
Check out:
(Lost Colony Series)
---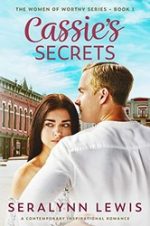 Cassie's Secrets
by Seralynn Lewis
KINDLE BARGAIN #ad
Where secrets go, distrust follows. Can two lonely people let go of past hurt and learn to trust again?
Single mom, Cassie Verano, and her two young daughters move to small-town Worthy, Ohio to be near her brother and his family.
She longs to raise her daughters without her ex-husband's family's controlling interference, and live in peace. When her daughters befriend two girls who are cared for by their matchmaking aunt, Cassie avoids it at all costs. It's the last thing she needs or wants after escaping a dangerous marriage.
Check out:
(Women of Worthy Series)
---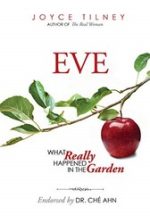 EVE: What Really Happened In The Garden
by Joyce Tilney
KINDLE BARGAIN #ad
This is not a book about what happened in the Garden. It is a book about why it happened. It all started in the Garden, and we must learn the lessons from the Garden to build our Garden of Life in this world.
One of the key objectives of this book is to empower you to shift the atmosphere in your life, in your home, and in your workplace from chaos to peace. The power of choice is in your hands!
---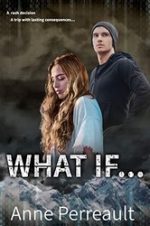 What if…
by Anne Perreault
LIMITED TIME FREE #ad
A rash decision. A trip with consequences.
Emily Martins has a comfortable life back in the States. The one thing she doesn't have is someone to share it with. A trip to help Pakistani orphans seems just what she needs. Thrust into a different world, nothing goes as planned. Emily finds herself surrounded by unusual sights, and people with different customs. She begins to realize that her trip may have been a mistake, when together with her unexpected traveling companion – an American computer engineer – they find themselves in a life and death situation. She must allow herself to trust someone she has only just met, someone who is more than meets the eye.
Will she give up her dreams and embrace God's plan for her life?
---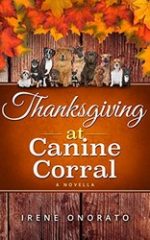 Thanksgiving at Canine Corral
by Irene Onorato
KINDLE BARGAIN #ad
Tanzy Meadows works hard to keep the Canine Corral, her no-kill shelter for dogs, financially afloat. She provides the animals' needs, often neglecting her own, and strives to find forever homes for them. But her problems mount when the city council threatens to put her out of business, and a close friend develops a life-threatening condition.
Tanzy is smitten by Jake Strickland, a handsome but mysterious new arrival in town. Graphic designer and computer guru by trade, Jake revamps her shelter's web page, helps bring in much-needed funds, and provides innovative ways to find her dogs loving homes…
Check out:
(Holiday Corral Series)
---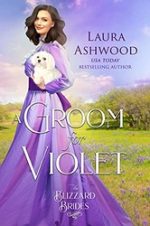 A Groom for Violet
by Laura Ashwood
KINDLE BARGAIN #ad
A widow looking for a safe haven. Violet Montgomery answers a mail-order bride ad and flees Charleston with her beloved little dog, Daisy, in order to escape her unscrupulous aunt – only to find herself widowed within a month. With nowhere to turn, she accepts her mother-in-law's invitation to stay in Last Chance. She never imaged her husband's older brother would show up and turn her life upside down.
A man determined to do his duty. Emmet Stapleton enjoys his life and career in Denver, happy to leave the small town he grew up in behind him. But when his brother is killed in a freak blizzard, family duty brings him back to the little farm in Last Chance. He never expected to find his brother's widow still living in the family home, or to be so attracted to her.
A love neither of them expected…
---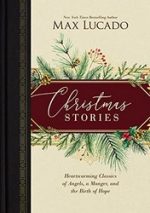 Christmas Stories
by Max Lucado
KINDLE BARGAIN #ad
Discover the heavenly battle between angels and demons preceding Christ's birth. Walk in Joseph's shoes as he ponders the miracle before him. Travel to a modern-day nativity scene where the baby Jesus is missing. You'll be awed anew at God's gift to us with this beloved collection of yuletide tales.
"In the mystery of Christmas," Max writes, "we find its majesty. The mystery of how God became flesh, why he chose to come, and how much he must love his people. Such mysteries can never be solved, just as love can never be diagrammed. Christmas is best pondered, not with logic, but imagination."
---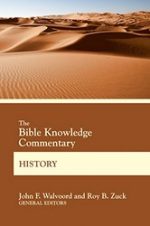 The Bible Knowledge Commentary History
by John F. Walvoord
KINDLE BARGAIN #ad
Covering Joshua through Esther, this verse-by-verse commentary tells the early history of the Jews from their first years in the Promised Land to the next five centuries of Israel's history to their captivity in Babylon and the restoration of Jerusalem. Through story, history, and prophecy, these biblical books remind us of God's promises to His people even when they turned away from Him.
You will understand more fully God's redemptive work throughout history in this detailed look at Israel's story of redemption.
Check out:
(BK Commentary)
---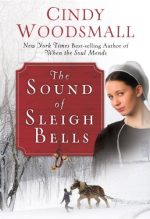 The Sound of Sleigh Bells
by Cindy Woodsmall
KINDLE BARGAIN #ad
Beth Hertzler works alongside her beloved Aunt Lizzy in their dry goods store, and serving as contact of sorts between Amish craftsmen and Englischers who want to sell the Plain people's wares. But remorse and loneliness still echo in her heart everyday as she still wears the dark garb, indicating mourning of her fiancé. When she discovers a large, intricately carved scene of Amish children playing in the snow, something deep inside Beth's soul responds and she wants to help the unknown artist find homes for his work–including Lizzy's dry goods store. But she doesn't know if her bishop will approve of the gorgeous carving or deem it idolatry.
Check out:
(Apple Ridge Series)
---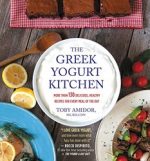 The Greek Yogurt Kitchen
by Toby Amidor
KINDLE BARGAIN #ad
A clinical dietician shares over 130 recipes that show you it's possible to eat meals that are delicious and still good for you. Greek yogurt has quickly become America's favorite health food, its tangy, luscious taste going far beyond a typical breakfast or simple snack. Thanks to its health benefits, this power food has become a staple. Greek yogurt's protein quantity builds muscles and regulates metabolism and the probiotics help maintain a healthy digestive tract and boost the immune system. Greek yogurt is also an excellent source of calcium and very low in sodium—and it's lactose-intolerant friendly, too! Why wouldn't you want it in every meal?
---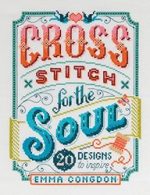 Cross Stitch for the Soul
by Emma Congdon
KINDLE BARGAIN #ad
Craft your own comfort with these uplifting cross stitch projects featuring spirit-boosting quotes. Cross Stitch for the Soul is a collection of beautifully designed motivational and inspirational quotes rendered in easy cross-stitching techniques that will raise the spirits, both during the making process and beyond, as gifts for loved ones or as treasured pictures on the wall.
Cross stitch is a wonderfully calming and mindful occupation, a chance to slow down, embrace the process, and create something beautiful. The twenty designs in this collection feature quotes that will resonate with anyone in need of a little boost.