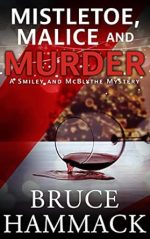 Mistletoe, Malice And Murder
by Bruce Hammack
LIMITED TIME FREE #ad
Nothing takes a detective's mind off Christmas like a murder.
Embroiled in a generations-long feud, an oil baron is convinced someone in his family will die soon—and it will probably be him. When blind PI Steve Smiley is called in to find answers, it seems like the perfect opportunity to avoid another bleak Christmas.
After a body is discovered in the tycoon's home, the man is convinced someone's picking off his family one by one. With the clock ticking and the feuding families closing ranks against Smiley, the wily detective must get creative with his investigation…
Check out:
(Smiley and McBlythe Mystery Series)
---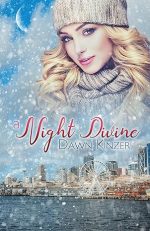 A Night Divine
by Dawn Kinzer
LIMITED TIME FREE #ad
A popular model eager to find purpose. An outreach minister with a hidden past. A tragedy bound them together. But will the truth tear them apart?
Despite her success, model Camryn Tate longs for something more. She's lived a life of privilege, lacking for nothing, so why can't she be content?
As an outreach minister for an inner-city church, Trace Gardner serves the homeless in Seattle. Although the work is rewarding, he envisions providing life-changing opportunities for the destitute. One problem stands in his way—raising the funds needed for renovations on a building that will house new programs…
---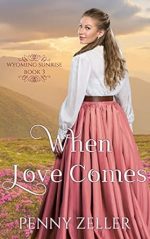 When Love Comes
by Penny Zeller
KINDLE BARGAIN #ad
Brand New Release from Penny Zeller
Can love be found amidst broken hearts and unexpected loss?
Determined to heal her broken heart, Charlotte Eliason visits her aunts in Prune Creek, Wyoming. What should be a time of peace and calm becomes one of chaos and unwelcome surprises when she discovers her longtime foe, Tobias Hallman, is the new blacksmith. To make matters worse, her two meddlesome aunts are constantly inviting him to supper and encouraging friendship between the two sworn enemies.
Tobias Hallman has always wanted to be a blacksmith, so when an opportunity arises to own his own shop in Prune Creek, he seizes it. However, he doesn't expect to cross paths with his childhood nemesis, the annoying Charlotte Eliason. But if she's so annoying, why is she constantly on his mind?
Check out:
(Wyoming Sunrise Series)
---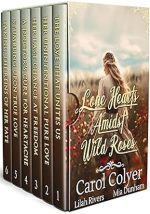 Lone Hearts Amidst Wild Roses Collection
by Carol Colyer, Lilah Rivers, Mia Dunham
KINDLE BARGAIN #ad
6 of our best-selling Western romance stories! Stories full of powerful emotions, trust and betrayal, intrigue, family values and romance that will captivate you!
The Love that Unites Us
Her Unintentional Pure Love
Her Last Chance At Freedom
A Doctor's Cure for Heartache
Stumbling Upon True Love
Taking the Reins of her Fate
"Carol Colyer has teamed up with Lilah Rivers and Mia Dunham us a to give us an exciting collection of some of their best stories. These authors always brings us stories with romance, mystery and plots that hold your attention. Their books bring to life the struggles and danger of life in the old west and their characters are always well written. I have really enjoyed all of their books that I have read…" by Amazon Customer
---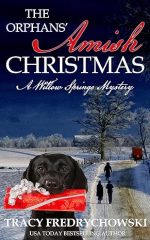 The Orphans' Amish Christmas
by Tracy Fredrychowski
KINDLE BARGAIN #ad
Brand New Release from Tracy Fredrychowski
It will take an Amish miracle to save Christmas for the Willow Springs Children's Home orphans.
When presents are stolen right before the annual Christmas benefit, Lydia Troyer and Aaron Shetler join forces with Detective Lewis Powers to unravel the mystery. The town's Christmas spirit is tested by strange events that leave the community ready to cancel all holiday festivities.
When prominent Amish businessman Milo Glick goes missing, it will take special detective skills to discover the truth behind his sudden disappearance. As the closed-lipped Amish community hinders Detective Powers' efforts, he is forced to employ Lydia, Aaron, and one special Labrador named Yankee to help solve the case. Will their discovery put them at odds with the traditions of their beliefs, or will they bring a newfound hope to the true meaning of Christmas?
---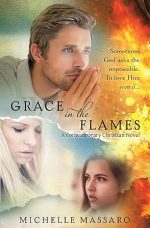 Grace in the Flames
by Michelle Massaro
KINDLE BARGAIN #ad
A prodigal, a sinner, and a saint… Three people. One God of grace.
John Douglas thought he knew the future God had for him—raise a family and grow old with his bride, Hannah. But then a deadly house fire incinerates his faith, destroying the man he'd been.
Worship leader Jenni Dupont conquered her demons years ago and has the scars to prove it. But temptation strikes when her world is shattered, and this time she's not sure if God can carry her through.
Bar waitress April Johanson lives with the secret trauma of an abusive past. Desperate to stay off the streets of Vegas, she'll do whatever is necessary to pay the rent. When their lives intersect, God will ask them to do the impossible. To love Him even if…
Check out:
(Grace Series)
---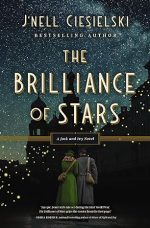 The Brilliance of Stars
by J'nell Ciesielski
KINDLE BARGAIN #ad
KINDLE NOOK AUDIBLE KOBO APPLE
Washington, DC, 1914. Ivy Olwen knows how to survive on the streets without two coins to rub together. Then destiny thrusts her into the nest of a covert agency of assassins sworn to drive back the world's darkness, and she acquires a new set of lethal skills. Her education—from explosives to etiquette, sharpshooting to sabotage—is as far reaching as the organization's missions. But it's the hours she spends among the towering bookshelves in the library and stargazing on the roof with Agent Jack Vale that make her heart fly…
---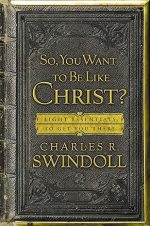 So, You Want To Be Like Christ?
by Charles R. Swindoll
KINDLE BARGAIN #ad
KINDLE NOOK AUDIBLE KOBO APPLE
Inspired by the acts of sacrifice and discipline exemplified by the D-Day generation as well as the current generation of young American soldiers, many Christians today are looking for an obedient, disciplined approach to faith. This user-friendly study guides readers toward a greater understanding of eight spiritual disciplines of the Christian faith-prayer, humility, self-control, sacrifice, submission, solitude, silence, and hope. Each chapter defines and discusses the concept, then provides interactive assignments and suggestions for further study, as well as content summaries and outlines that aid in retention.
Activities can be revisited again and again for a new outlook or just for a periodic refresher. Perfect for individual or group or family study, So, You Want to be Like Christ?
---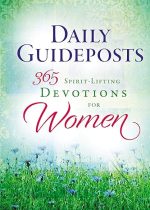 Daily Guideposts 365
by Guideposts Editors
KINDLE BARGAIN #ad
KINDLE NOOK AUDIBLE KOBO APPLE
Spirit-filled devotionals, written by women for women, from the editors of Daily Guideposts, America's favorite devotional for more than 40 years
365 Spirit-Lifting Devotions for Women forms a tapestry of life's emotions – joy and laughter, heartache and healing, lessons to be savored and explored. Tailored to the spiritual needs of women, it reaches out with insights that will speak to your heart.
---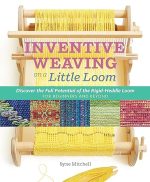 Inventive Weaving on a Little Loom
by Syne Mitchell
KINDLE BARGAIN #ad
Rigid-heddle weaving is simple to learn, is easy to master, and offers a lifetime of possibilities to discover! Inventive Weaving on a Little Loom covers everything rigid-heddle weavers need to know about the craft, from the basics — how to select a loom, set it up, and get started — to a wide variety of fun techniques that yield beautiful results. Begin by exploring a variety of weave structures, including finger-manipulated laces, tapestry, and color play with stripes, plaids, and multicolor yarns.