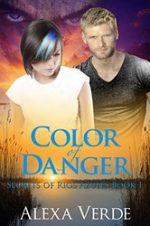 Color of Danger
by Alexa Verde
LIMITED TIME FREE #ad
Sparks fly between opposites in this riveting romantic suspense! When a small-town business owner becomes a target again, she encounters an unusual ally who has his own secret agenda. Will they find love amid danger?
Life as the sister of a serial killer is never easy, especially when former runaway Mari Del Lobo becomes a target herself. A recent crime has her late brother's signature and MO, which Mari finds highly unusual, as she still blames herself for her only sibling's death. Soon Mari encounters an unexpected – and a very attractive – ally in Dr. Luke Goodman.
Check out:
(Secrets of Rios Azules Series)
---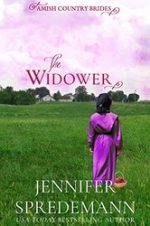 The Widower
by Jennifer Spredemann
KINDLE BARGAIN #ad
He needs a fraa, and a mother for his kinner. She wants someone to love. Could their meeting be a match made in Heaven?
Emily Miller loves tending her garden and roadside stand, but she admits her love life is dull. While she's ridden home from singings with several young men from her community, none of them fulfills the image her mind's eye conjures up. She wants a man who is not only kind and hardworking, but responsible and loves children. So, when shy widower Titus Troyer shows up at her roadside stand with his adorable kinner, something tugs at her heart.
Titus Troyer made a fool out of himself when he prematurely asked Martha Miller to marry him and attempted a courtship with her, and he doesn't ever intend to repeat a mistake of that magnitude again…
Check out:
(Amish Country Brides Series)
---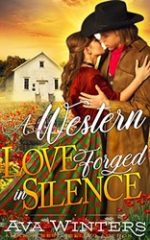 A Western Love Forged in Silence
by Ava Winters
KINDLE BARGAIN #ad
New release from Ava Winters.
A governess ad brings her on his dusty doorstep. Little did she know that he has his own nightmares to soothe. Can their newfound love give their hearts the hope they looked for?
Nina never expected to witness betrayal by her promised husband. In haste, she gathers her few things and flees out West to become a governess. Being on an isolated ranch though and having to deal with a baby, daily chores and a grumpy man who doesn't talk is just too much. Yet, he slowly wins her heart. How can she show this silent man that all she wants is his love and dedication?
After witnessing the tragic death of his family, Sam lost his ability to speak. He now prefers loneliness to company, and his only desire is to save his ranch from ruin. But the baby he finds abandoned on his doorstep changes his life forever…
---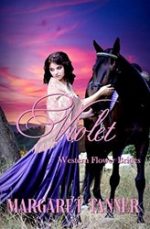 Violet
by Margaret Tanner
KINDLE BARGAIN #ad
Brand New Release from Margaret Tanner.
For the sake of her beloved horse, Pilgrim, Violet Cook is on the run.
When Violet's father wants to sell her and Pilgrim to a cruel neighbor, she has no option but to flee to Virginia City, and throw herself on the mercy of Elliot, her long lost cousin.
After a perilous journey, outrunning and outmaneuvering her father, Violet and Pilgrim arrive at Elliot's ranch. They are greeted, not by the joyful reunion she had anticipated, but by a hostile Wade Reardon.
Forced by circumstances to marry Wade, Violet wonders whether she can ever pierce the armor he has encased himself in…
---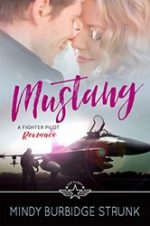 Mustang
by Mindy Burbidge Strunk
KINDLE BARGAIN #ad
Can first impressions ever be overcome?
Manda Partridge has spent her life proving she is more than the brainless damsel in distress who needs a man to protect her. While her partners in Top Flight give her the respect she desires, that isn't always the case with her trainees.
When Anders Jorgensson accidently tackles a woman while trying to catch a pass, she is more than a little irritated with him. It wouldn't be a big deal, but it turns out she is his new Top Flight instructor.
As they spend more time together, things go from bad to worse…
Check out:
(Top Flight Series)
---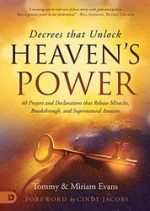 Decrees that Unlock Heaven's Power
by Multiple Autohrs
KINDLE BARGAIN #ad
In Decrees That Unlock Heaven's Power, Tommy and Miriam Evans take you on a journey through 40 dynamic decrees.
Each daily entry includes a Scripture that reveals what God personally says about you, an inspiring devotional reading, powerful prayer decrees, and associated Scripture references for further study.
Use these personalized, daily segments to activate a whole new level of miracles, answered prayer, healing, and supernatural protection in your life!
---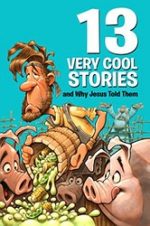 13 Very Cool Stories
by Mikal Keefer
KINDLE BARGAIN #ad
If you want kids to do God's Word and not just hear it—you're in exactly the right place.
Each session focuses on one key Bible truth – kids will discover it, think about it, talk about it, pray about it, and apply what they learn. You'll drive that point home through Bible exploration, fun discussions, giggle-worthy games, and oh-wow activities that engage kids in multiple ways.
---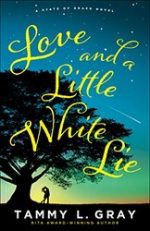 Love and a Little White Lie
by Tammy L. Gray
LIMITED TIME FREE #ad
There's a lot of irony in hitting rock bottom. After a heartbreak leaves her reeling, January Sanders is open to anything–including moving into a cabin on her aunt's wedding-venue property and accepting a temporary position at her aunt's church despite being a lifelong skeptic of faith. Choosing to keep her doubts to herself, she's determined to give her all to supporting Grace Community's overworked staff while helping herself move on.
What she doesn't count on is meeting the church's handsome and charming guitarist. It's a match set for disaster, and yet January has no ability to stay away, even if it means pretending to have faith in a God she doesn't believe in…
---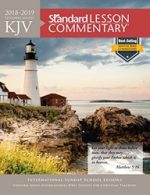 KJV Standard Lesson Commentary
by King James Version
KINDLE BARGAIN #ad
Nearly two dozen ministers, teachers, and Christian education specialists provide the Bible commentary, lesson plans, discussion questions, and other features that make the StandardLesson Commentary the most popular annual Bible commentary available.
The Standard Lesson Commentary is based on the popular Uniform Series, also called the International Sunday School Lessons. This series, developed by scholars from several church fellowships, provides an orderly study of the Bible in a 6-year period.