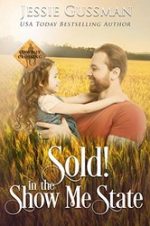 Sold! In the Show Me State
by Jessie Gussman
LIMITED TIME FREE #ad
The town outcast buys a date with Cowboy Crossing's own A-List movie star.
Ivory Haines is the daughter of the town's resident retired prostitute and possibly the town drunk, although her mother wasn't entirely certain. She resents her position in the town – and especially resents the teasing she'd been subjected to – and has vowed to show everyone that she is just as good as they are.
She can hardly believe her luck when Chandler Hudson donates a month of his time to the highest bidder at the charity auction to benefit local victims of the recent tornado damage…
Check out:
(Cowboy Crossing Western Sweet Series)
---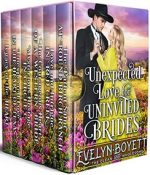 Unexpected Love For Uninvited Brides Collection
by Evelyn Boyett
KINDLE BARGAIN #ad
Combined the 6 books have been downloaded over 40,000 times!
#1 Legacy Of The Heart
#2 Unexpected Love In The Heart Of Texas
#3 The Courageous Heart Of A Western Bride
#4 The Patient Saint At Round Birch Ranch
#5 Love And Intrigue In Red Creek
#6 Mysterious Hostage In Circle C
"Great collection of historical era stories. The characters are written perfectly for their scenarios. The ups and downs and twist interns of finding loving family and romance these books for great enjoyment and pleasure." by Amazon Customer
---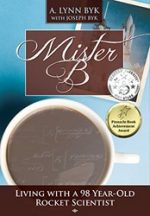 Mister B: Living With a 98-Year-Old
Rocket Scientist
by Lynn Byk , Joseph Byk
LIMITED TIME FREE #ad
Mister B could care less about being politically correct. By the time you finish reading about him, you will know how to live a carefree existence.
Best Memoir, 2016, recipient of the Pinnacle Award and Reader's Favorite Award. A surprising odyssey begins when a chauffeur-cook on the verge of financial ruin decides to help a 98-year-old rocket scientist. The old man opines to teach her a few of his own life lessons, namely how to live forever.
Born in 1916, to a Polish-speaking mother, physicist Joseph Byk began his early schooling in rope-tied-baggy-pants-poverty. He was every teachers' dreaded student, however, he aspired to design vehicles that defy gravity. A tender little laugh, a swept floor in reticence, a literary window into the home of a surviving physicist and his caregiver. Mister B could care less about being politically correct. That's not his style. Joseph B IS the loveable, bumbling scientist portrayed in Nevil Shute's romantic character, Mr. Honey, (Jimmy Stewart) in the movie, No Highway in the Sky. For curiosity seekers of aerospace and structural science, how did it all start?
---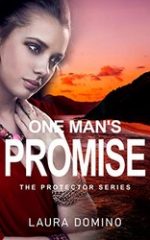 One Man's Promise
by Laura Domino
KINDLE BARGAIN #ad
In a safe haven, but still learning about love. One Man's Promise continues Sharla's story from book one. Read One Man's Haven first!
Afraid for her life, Sharla flees San Francisco and hopes the rest of her family is still safe. Her life isn't over after all, but she's still unsettled. Staying under the radar and out of her enemy's grasp means she must learn a new way of life away from the city.
Is Sharla starting over in the right place? Hiding isn't paradise when her enemy catches up with her. How will Sharla escape a second time?
Check out:
(The Protector Series)
---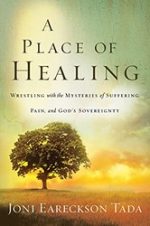 A Place of Healing
by Joni Eareckson Tada
KINDLE BARGAIN #ad
KINDLE NOOK AUDIBLE KOBO APPLE
In this eloquent account of her current struggle with physical pain, Joni Eareckson Tada offers her perspective on divine healing, God's purposes, and what it means to live with joy.
Over four decades ago, a diving accident left Joni a quadriplegic. Today, she faces a new battle: unrelenting pain. The ongoing urgency of this season in her life has caused Joni to return to foundational questions about suffering and God's will. A Place of Healing is not an ivory-tower treatise on suffering. It's an intimate look into the life of a mature woman of God…
---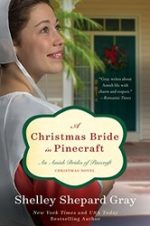 A Christmas Bride in Pinecraft
by Shelley Shepard Gray
KINDLE BARGAIN #ad
KINDLE NOOK AUDIBLE KOBO APPLE
When Beverly Overholt's beloved Orange Blossom Inn is broken into, she's shaken to her core. After all, the inn has been her whole life since her fiancé left her for her best friend. In the face of repairing what's been lost, Beverly calls Eric Wagler, the inn's handsome owner. To her surprise, he promises to be on the next flight out to Sarasota. Beverly's been closed off to love for years, but with Eric, she can't help seeing a glimmer of hope – even if they're from different worlds…
Check out:
(The Pinecraft Brides Series)
---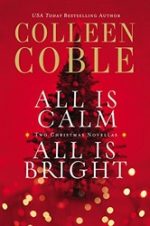 All Is Calm, All Is Bright Collection
by Colleen Coble
KINDLE BARGAIN #ad
Journey to two of Colleen Coble's most beloved settings – Bluebird Ranch and Hope Beach – for holiday romance and mystery!
All Is Calm: It's going to be an unexpectedly romantic Christmas at Bluebird Ranch
All Is Bright: A romantic Christmas wedding at Tidewater Inn gives Delilah's unique gifts a chance to shine. But will her light be snuffed out before the bride and groom say "I do"?
---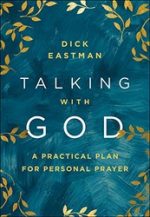 Talking with God
by Dick Eastman
KINDLE BARGAIN #ad
This full-color, giftable, and highly practical book will help individuals, families, and groups use the prayer plan from the bestselling The Hour That Changes the World, which has benefited more than 2 million Christians globally.
Using proven instruction on prayer, related Scripture, prayer prompts, and recommendations to put your faith into action, Talking with God invites you to saturate your family, neighborhood, and nation with nonstop, focused intercession. Empower and transform your prayer life as you recognize God's nature, wait in silent surrender, develop alertness, confess sin, pray Scripture, worship in song, ponder spiritual themes, share personal needs, receive spiritual guidance, and give thanks. You can change your world through prayer.
---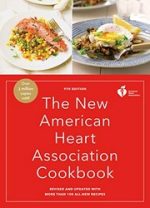 The New American Heart Association Cookbook
by American Heart Association
KINDLE BARGAIN #ad
The American Heart Association's cornerstone cookbook has sold more than three million copies and it's now fully updated and expanded to reflect the association's latest guidelines as well as current tastes, with a fresh focus on quick and easy. This invaluable, one-stop-shopping resource – including updated heart-health information, strategies and tips for meal planning, shopping, and cooking healthfully – by the most recognized and respected name in heart health is certain to become a staple in American kitchens.