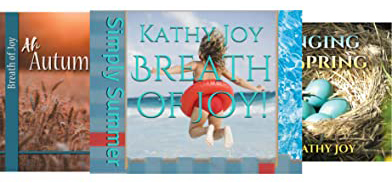 Breath of Joy Series
by Kathy Joy
KINDLE BARGAIN #ad
Check out Breath of Joy Series
Hold Onto Your Sunhat! Dive into the joy of summer with a Breath of Joy.
For autumn, there is nothing like the vibrant colors and crisp air to make you thrive. In the cycles of the earth, glory rises and falls in the vintage breezes. Let all things autumn slip under your skin. Kathy Joy turns the phrases of the seasons into celebrations. Give this gift of joy for what ails ya. Winter, spring, summer and fall seasons are also available in hardcover for birthdays, get-well gifts, and hospitality gifts.
Simply Summer
Ah, Autumn
Singing Spring
---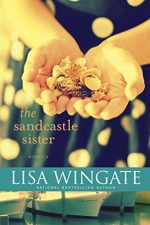 The Sandcastle Sister
by Lisa Wingate
LIMITED TIME FREE #ad
New York editor Jen Gibbs knew when she bought Evan Hall's next blockbuster book, it would change her career. She didn't know it would change her life. But after being sent along on the European book tour, at Evan's request, she has made a promise she's not sure she can keep–she's crossed professional lines and accepted Evan's surprising engagement proposal. Now she's scared to death. In Jen's family, marriage represents the death of every dream a woman holds for herself.
Can the revelation of her mother's long-held secret open the doors to Jen's future and change her beliefs about life and love?
---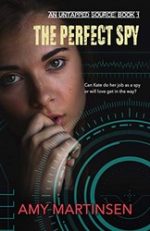 The Perfect Spy
by Amy Martinsen
KINDLE BARGAIN #ad
She's got the best undercover crew. But will a sinister secret undo them?
Kate Ross has lost way too much in the last six months. With her mother's death from breast cancer, an agent she handled killed on the job, and her career in jeopardy, the beleaguered CIA officer's faith in God seems like another casualty. So she's relieved to be offered a shot at redemption by managing an innovative team of "mom spies"… until they saddle her with a more experienced man as a babysitter.
Battling self-doubt and a loss of confidence in her espionage skills, Kate directs a smoothly successful first mission for the unit. But just as she opens up to her kind and encouraging supervisor, she suspects he's withholding key information when the subject of their next assignment is his ex-wife. And the only solution to her predicament may be prayers she has no expectation will be answered…
---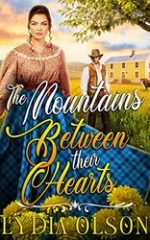 The Mountains Between their Hearts
by Lydia Olson
KINDLE BARGAIN #ad
Brand New Release from Lydia Olson.
She gets married to a stranger only to save her family. He gets married to the wrong woman only for his child to be safe. Can they heal their frozen hearts with their growing love?
Hattie is a young woman, ready to save her sisters at all costs. The Great Chicago fire forces her to take her life's hardest decision: become a mail-order bride in her sister's shoes. Hattie is taken aback by Mason's aloofness–he has lived so much away from others that he's too reserved. The connection she feels with his child though is profound and immediate.
Will she be able to handle her new life and take care of the tough rancher and his baby?
---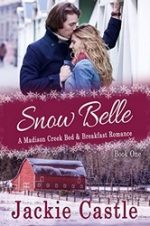 Snow Belle
by Jackie Castle
KINDLE BARGAIN #ad
KINDLE NOOK AUDIBLE KOBO APPLE
Their big dreams might cause them to lose everything – including each other.
Haley Madison packed her big dreams and drove to the Arctic. Well, all right, so it's Madison Creek, Michigan. But for a Texas gal, this frozen land ought to come with a sled and huskies. If it wasn't for her family's rundown property, she'd have stayed where the sun shone bright and warm. However, she has grand ideas for her inheritance even if the town has thrown up their objections to her plans.
Ethan Winters hated going home and admitting failure. Sure, he has a special talent with the violin, but he has bigger ambitions than playing at the local bowling alley. And then there was the idea of facing his father…
Check out:
(Madison Creek Bed & Breakfast Series)
---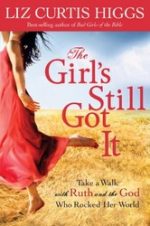 The Girl's Still Got It
by Liz Curtis Higgs
KINDLE BARGAIN
KINDLE NOOK AUDIBLE KOBO APPLE
You know Ruth's story. Now meet her in person. And prepare to be changed.
Walk with Ruth as she travels from Moab to Bethlehem, certain of her calling, yet uncertain of her future. Hold Naomi's hand and watch love put the pieces of her broken life back together. And hang out with Boaz, their kinsman-redeemer, who blesses both women and honors God, big time.
---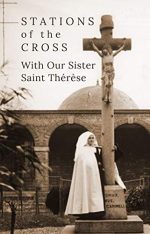 Stations of the Cross
with Our Sister Saint Thérèse
by Suzie Andres
LIMITED TIME FREE #ad
"Every scribe instructed in the Kingdom of Heaven is like a householder who brings forth out of his storeroom things both new and old." Matthew 13:52
St. Thérèse of Lisieux, well acquainted with the Kingdom and famous for showering roses from Heaven, has done it again. In this little book, apt quotations from the Little Flower appear alongside beautiful old fashioned block print images of the traditional Stations of the Cross. The combination provides all little souls – from children, converts, and beginners in the spiritual life to those who have accompanied Jesus for decades – with a fresh set of meditations on Jesus' infinite love as expressed in His Passion and Death.
---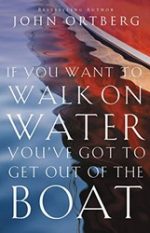 If You Want to Walk on Water,
You've Got to Get Out of the Boat
by John Ortberg
KINDLE BARGAIN
KINDLE NOOK AUDIBLE KOBO APPLE
John Ortberg invites you to consider the incredible potential that awaits you outside your comfort zone. Out on the risky waters of faith, Jesus is waiting to meet you in ways that will change you forever, deepening your character and your trust in God. The experience is terrifying. It's thrilling beyond belief. It's everything you'd expect of someone worthy to be called Lord.
---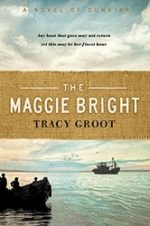 The Maggie Bright
by Tracy Groot
KINDLE BARGAIN #ad
England, 1940. Clare Childs knew life would change when she unexpectedly inherited the Maggie Bright—a noble fifty-two-foot yacht. In fact, she's counting on it. But the boat harbors secrets. When a stranger arrives, searching for documents hidden onboard, Clare is pulled into a Scotland Yard investigation that could shed light on Hitler's darkest schemes and prompt America to action.
The fate of the war hinges on this rescue. While two men join the desperate fight, a nation prays for a miracle.
---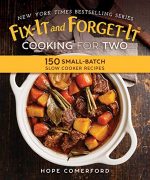 Fix-It and Forget-It Cooking for Two
by Hope Comerford
KINDLE BARGAIN #ad
KINDLE NOOK AUDIBLE KOBO APPLE
Most slow cooker cookbooks offer recipes for a crowd and there are only two of you, or maybe the two of you plus a baby or toddler, and you don't want a whole week's worth of leftovers taking up space in the fridge. This slow cooker cookbook is different. The perfect gift for newlyweds, elderly couples, or anyone who is too busy to spend hours futzing in the kitchen, these recipes will put just the right amount of home-cooked food on your table with shockingly little time and effort on your part.