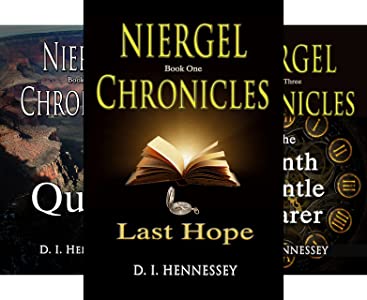 Niergel Chronicles
by D. I. Hennessey
KINDLE BARGAIN #ad
Check out: Niergel Chronicles
When a brilliant young scientist is awakened by an unusual visitor, it topples everything he has believed about reality. His fantastic journey finds him facing dangerous perils and shocking supernatural threats, forcing him to face the Creator he has adamantly denied.
Niergel Chronicles – Last Hope
Niergel Chronicles – Quest
Niergel Chronicles – The Tenth Mantle Bearer
---
Kiss Me Under the Christmas Lights
by Cindy Ray Hale
LIMITED TIME FREE #ad
A surprise kiss leads to a fake romance. Will they find love this Christmas?
When coffee shop owner Josie Sparks spots her ex boyfriend picking out a Christmas tree with a new girl, she does the unexpected. She grabs his roommate, Noah, and lays a kiss on him right in front of her ex. The new girlfriend assumes they're dating, and Josie and Noah decide to go with it.
Firefighter Noah Stanley can't stand his roommate's new girlfriend. Not only does she make giant messes in the kitchen and eats all his chips, but she's obnoxious and rude…
Check out:
(Maple Creek Romantic Comedy Series)
---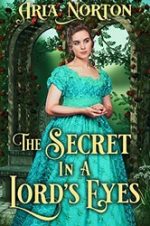 The Secret in a Lord's Eyes
by Aria Norton
KINDLE BARGAIN #ad
Brand New Release from Aria Norton
Lady Audrina Watson returns to Scotland after ten years, only to unexpectedly discover Laird Brian Campbell's captivating presence. Her father's prejudice against Brian's people however, is an abrupt disruption of their potentially dreamy romance. Fortunately, her kind heart helps her see beyond her father's disdain and Audrina's affection for Brian only deepens. Yet, a future with him would be full of doubt and obstacles…
If she cannot change her father's mind, not even a courtship will be possible, let alone a marriage…
The sudden death of his brother-in-law has left Laird Brian Campbell picking up the pieces and welcoming friends and relatives to pay their respects…
---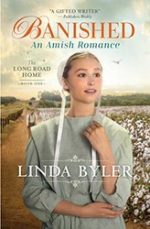 Banished
by Linda Byler
KINDLE BARGAIN #ad
KINDLE NOOK AUDIBLE KOBO APPLE
It was the early 1900s when Obadiah (Oba) and Merriweather's (May's) parents died tragically, leaving them orphans at ten and eleven years old. When none of their nearby relations volunteer to take them in, they are set on a train to Arkansas to go live on their Amish aunt and uncle's cotton farm. Once there, it didn't take long to discover they would be treated cruelly, no matter what they did. May, always anxious to be a godly young lady, took on more and more responsibility, trying desperately to keep the peace and convince her older brother not to run away…
Check out:
(The Long Road Home Series)
---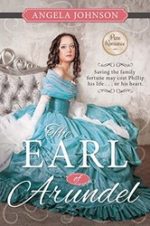 The Earl of Arundel
by Angela Johnson
KINDLE BARGAIN #ad
Arranged Marriage with a mystery
Phillip Watson, Earl of Arundel is a lover of literature and music. Anyone viewing his family from the outside would think he lived a privileged life. But privilege comes with expectations, and Phillip finds himself engaged to a woman he never considered a match. Accepting his duty, Phillip agrees to the engagement until he nearly dies in an ill-fated accident and is left with amnesia.
Finding himself in an unfamiliar place, without knowledge of his duty or inheritance, Phillip falls for the lovely Miss Emma Parker. Her knowledge of Shakespeare and love of reading make her a perfect match…
Check out:
(Earls of England Series)
---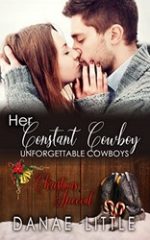 Her Constant Cowboy
by Danae Little
KINDLE BARGAIN #ad
A faithful cowboy with a broken heart, his best friend who forgot how she hurt him, and the old memories that pull them back together.
Harper wakes up in a city apartment with the last eight years of her life erased. Thinking she is still sixteen, Harper doesn't understand why her parents are treating her like a fragile invalid. Most of all, she is at a loss why her best friend, Logan, won't talk to her.
Logan has nursed a broken heart for so many years he finally gives up all hope in repairing it. When Harper returns to their small home town, he battles his warring desires as he helps her through the struggle of amnesia…
Check out:
(Unforgettable Cowboys Series)
---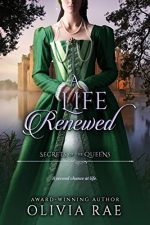 A Life Renewed
by Olivia Rae
KINDLE BARGAIN #ad
In 1554, Lady Jane Grey, "The Nine Days' Queen" was executed for high treason. But what if, instead of feeling the blade on her neck she secretly survived?
Escaping execution, Lady Jane hides as a peasant girl in a principality in Germany. She loves the simple life and never wants to return to England. But her benefactor, a power-hungry German prince, wants to march on London and place her on the English throne again, thereby increasing his dominance in Europe. If she doesn't agree with his plan, her beloved childhood nurse will be put to death. Desperate for help, Jane must put her trust in the mysterious spy Asher Hayes.
Asher Hayes is done rounding up Protestants for "Bloody Mary" and wants nothing more than to live a quiet life as a farmer and expunge the blood of many from his hands…
Check out:
(Secrets of the Queens)
---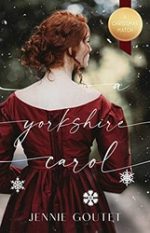 A Yorkshire Carol
by Jennie Goutet
KINDLE BARGAIN #ad
The heart is deceitful above all things. Who can understand it?
When Juliana Issot's godmother invites her to spend the month of Christmas at a house party in Yorkshire, Juliana feels compelled by affection to accept. Never mind that she escaped Yorkshire at first chance to secure a more glittering match in London and that the only matrimonial prospect back homeis her childhood playmate, Willelm.
Willelm Armitage is a born-and-bred Yorkshireman, and as far as he is concerned, Juliana belongs here, too—here at his side…
 When her nostalgia slips into love, will she be able to admit that Willelm knows the longings of her heart better than she knows her own?
Check out:
(A Christmas Match Series)
---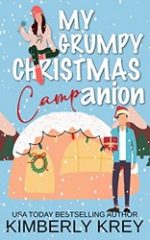 My Grumpy Christmas Camp-anion
by Kimberly Krey
KINDLE BARGAIN #ad
Brand New Release from Kimberly Krey
It was dislike at first sight.N ow they're snowed-in at a campsite.
When Pyper shows up to a winter festival half-a-day early to beat the storm, she learns the event has been put on hold. Now she's stuck alone in a campsite with a blizzard that's getting worse with each furious flake.
The good news? Someone else beat the storm too, which means Pyper won't be on her own after all.
The bad news? That someone is the ever-grumpy Kenneth Billings, a man she's secretly nick-named Beamer Boy, Office Grinch, and her new and rising favorite, Twinkie Head…
---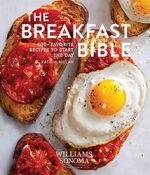 The Breakfast Bible
by Kate McMillan
KINDLE BARGAIN #ad
When the first decision of your day is what to have for breakfast, the easy recipes and inspired ideas provided in The Breakfast Bible will make your choice an effortless one. With more than one hundred recipes covering every part of the morning meal – from eggs and bacon to fruits and grains, breads and pastries, healthful bowls, griddle cakes, morning beverages, and more – there are plenty of options to wake up your day.
---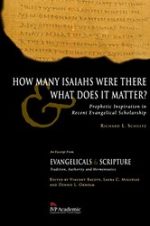 How Many Isaiahs Were There and What Does It Matter?
by Multiple Authors
KINDLE BARGAIN #ad
However, there does not seem to be a uniform way to articulate an evangelical doctrine of Scripture.
Taking up the challenge, Vincent Bacote, Laura Miguélez and Dennis Okholm present twelve essays that explore in depth the meaning of an evangelical doctrine of Scripture that takes seriously both the human and divine dimensions of the Bible. Selected from the presentations made at the 2001 Wheaton Theology Conference, the essays approach this vital subject from three directions.
Stanley J. Grenz, Thomas Buchan, Bruce L. McCormack and Donald W. Dayton consider the history of evangelical thinking on the nature of Scripture.
---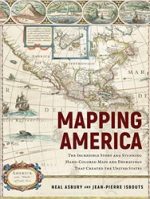 Mapping America
by Jean-Pierre Isbouts
KINDLE BARGAIN #ad
Mapping America illuminates with scene-setting text and more than 150 color images – from the exotic and fanciful maps of Renaissance explorers to the magnificent maps of the Golden Age and the thrilling battle-maps and charts of the American Revolutionary War, in addition to paintings from the masters of eighteenth century art, scores of photographs, and detailed diagrams.