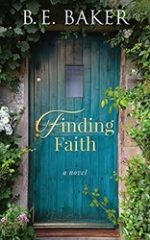 Finding Faith
by B. E. Baker
LIMITED TIME FREE #ad
KINDLE NOOK AUDIBLE KOBO APPLE
"Despite the complexities [of] this tale, Finding Faith reads like the honeymoon stage of a relationship. It's filled with laughter, an idealized reality, and an endless craving for the story to continue. Luke's and Mary's love offers a temporary euphoria that shows romance is sometimes found where it is least expected." – Publisher's Weekly
 Like mother, like daughter? Mary sure hopes not. 
Two decades ago, Mary's mom walked out. A few days later, her dad started drinking. He never stopped. Mary swore off alcohol. She also decided she'd never have kids, just in case she took after her parents. A year ago, Mary's boyfriend dumped her because she didn't want to have any children. Yesterday, for the first time in a year, Mary met someone. Someone hunky. Someone smart. Someone who made her goofy smile. Someone who sent a shiver up her spine.
Check out:
(The Finding Home Series)
---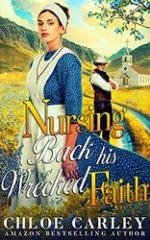 Nursing Back his Wrecked Faith
by Chloe Carley
KINDLE BARGAIN #ad
Brand New Release from Chloe Carley.
She is forced to marry someone she doesn't love but an accident brings a scarred man to her doorstep. Will she listen to God's calling and stand by her wounded soldier?
But a Samaritan, as he traveled, came where the man was; and when he saw him, he took pity on him. He went to him and bandaged his wounds, pouring on oil and wine. Then he put the man on his own donkey, brought him to an inn and took care of him." Luke 10: 33-35
Prue is a caring young woman who works as a nurse in town. When an unknown man comes to the doctor's, she runs to him, worried that he might end up like her now deceased father. Little did she know though that it was God who brought the stranger to her doorstep. How can she follow His plan when people around her urge her to abandon the young man?
---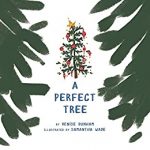 A Perfect Tree
by Denise Dunham
KINDLE BARGAIN #ad
A Story About Anger and a Child's First Prayer.
DeeDee's winter holiday spirals into a nightmare of disappointments when her parents move into an oh-so tiny dollhouse. Trying to stay cheerful about her new school's Christmas exchange, 7-year-old DeeDee is betrayed.
The cunning little girl who lies about the present with DeeDee's name on it. Did Evelyn steal it? Then, DeeDee's dad explains that their new house has no place big enough to set up a holiday tree. In DeeDee's spiral of Christmas disappointments, all is not lost. When she offers a prayer, accidents happen, and surprises are in store.
---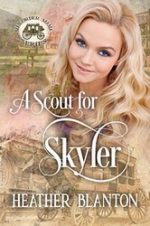 A Scout for Skyler
by Heather Blanton
KINDLE BARGAIN #ad
Huntin', Fishin', and Fightin' was all she'd ever known.
An only child, Priscilla Jones has never done anything but follow behind her pa and learn the ways of the outdoors. On his death bed, he announces he's sending her off to become the mail-order bride of an army captain. His dying wish is that she make the man a good wife, be happy…and wear a dress once in a while.
A recent widower, Captain Skyler Corbett is an arrogant Scotsman who believes women should have babies not opinions. Regardless, the last thing he needs is a wife.
It seems this arranged marriage is destined for the ash heap. Embers, though, do have a sneaky way of catching fire…
---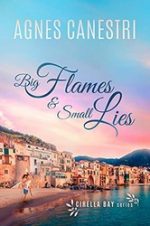 Big Flames & Small Lies
by Agnes Canestri
KINDLE BARGAIN #ad
She thought nothing unexpected ever happened in Cirella Bay. Oh, how wrong she was…
Lucilla Belvedere should be happy. She's finally getting married. But something is…off. Her doubts about her fiancé – and their relationship – only intensify when a handsome stranger comes to town. He makes her feel things she has no business feeling. And now, she's afraid that no matter what she does, someone will get hurt. Most likely her…
Mario DeAngelis is on a mission. He will do whatever it takes to honor his father's memory. Meeting the charming Lucilla was not on his agenda. But he can't afford to get side-tracked by a beautiful woman who can never be his. So, he'll have to ignore his untimely feelings for her…no matter how much his heart protests…
Check out:
(Cirella Bay Series)
---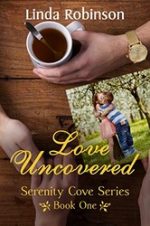 LOVE UNCOVERED
by Linda Robinson
KINDLE BARGAIN #ad
The heart reveals what the mind cannot fathom.
As a lawyer, Sheri Smith has a heart for victims of injustice, the abused, and the poor who are unable to afford professional help.
After losing a custody case that emotionally devastates her, Sheri's pain is exacerbated by grief over the death of her beloved grandparents who raised her. She leaves the legal system and goes home to pursue a lifelong dream of turning their estate in southern Alabama into an upscale bed-and-breakfast inn and resort…
"I enjoy a story that involves a childhood sweetheart, a dream and a happy ending. "Love Uncovered" includes all these and more…" by Amazon Customer
Check out:
(Broken Love)
---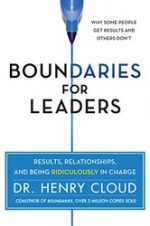 Boundaries for Leaders
by Henry Cloud
KINDLE BARGAIN #ad
KINDLE NOOK AUDIBLE KOBO APPLE
In Boundaries for Leaders, clinical psychologist and bestselling author Dr. Henry Cloud leverages his expertise of human behavior, neuroscience, and business leadership to explain how the best leaders set boundaries within their organizations–with their teams and with themselves–to improve performance and increase employee and customer satisfaction.
In a voice that is motivating and inspiring, Dr. Cloud offers practical advice on how to manage teams, coach direct reports, and instill an organization with strong values and culture.
---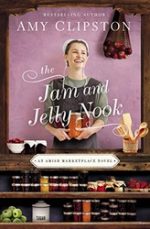 The Jam and Jelly Nook
by Amy Clipston
KINDLE BARGAIN #ad
KINDLE NOOK AUDIBLE KOBO APPLE
Since her husband died seven years ago, Leanna Wengerd has done her best—tending to her son, Chester, and running her Jam and Jelly Nook at the Amish market. Though she enjoys seeing her cousins and customers at the marketplace, she wishes she could find more time for her rebellious teenage boy.
When Chester gets into trouble for trespassing, he winds up at the police station with his friend Maggie, who was riding with him to a youth group gathering…
Check out:
(An Amish Marketplace Series)
---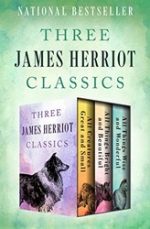 Three James Herriot Classics
by James Herriot
KINDLE BARGAIN #ad
Perhaps better than any other writer, James Herriot reveals the ties that bind us to the natural world. Collected here are three of his masterpieces – All Creatures Great and Small, All Things Bright and Beautiful, and All Things Wise and Wonderful – which have been winning over animal lovers everywhere for almost fifty years. From his night visits to drafty barns during freezing northern England winters, to the beautiful vitality of rural life in the summertime, to the colorful menagerie of animals – and their owners – that pass through his office, Herriot vividly evokes the daily challenges and joys that come with being a veterinarian.
---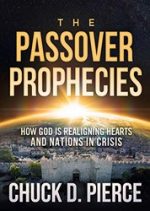 The Passover Prophecies
by Chuck D. Pierce
KINDLE BARGAIN #ad
KINDLE NOOK AUDIBLE KOBO APPLE
God is realigning hearts and nations in crisis.
This book will allow you to hear what the Spirit is saying to the churches in this season of a modern-day Passover. A timely prophetic message on how to discern the times and know what to do as the body of Christ. As people and nations emerge in the aftermath of this pandemic, God will realign hearts and nations in preparation for an end-time harvest.