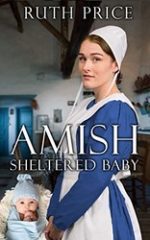 Amish Sheltered Baby
by Ruth Price
LIMITED TIME FREE #ad
Will a foundling baby give Susie Yoder the strength to love again? After Susie Yoder's fiancé, Jacob, dies in a tragic accident, she loses herself in grief. Then she finds a baby in her barn with a note begging an Amish family to care for him. Susie feels called by Gott to raise the boy as her own, and with the help of her neighbor Mark Stoltzfus, she may just prove herself capable of providing a stable future for the child.
But Mark has secrets of his own, and as lies leading to Jacob's death surface, Susie is forced to question everything. With three lives on the line, can Mark prove himself trustworthy? And if so, will Gott give Susie the courage to risk her heart again?
---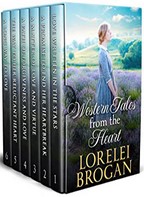 Western Tales From The Heart Collection
by Lorelei Brogan
KINDLE BARGAIN #ad
Six best-selling Historical Western novels! Delightful tales full of emotion, love, drama, action, plot twists and heart-melting romance!
Love Written In The Stars
A Promise To End Her Heartbreak
A Matter of Love and Virtue
A Path of Forgiveness and Love
The Way to Her Reluctant Heart
A Long Way to Love
"Old West, love, action, drama, sticky situations, what's not to love? Yes, I had read them before, and loved them, and reading them again is like visiting old friends you haven't seen in a while. These are all great heart filled stories of love and overcoming with lots of action and emotions. You can't go wrong reading these!" by Amazon Customer
---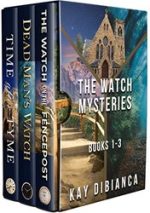 The Watch Mysteries: Books 1 – 3
by Kay DiBianca
KINDLE BARGAIN #ad
Three complete novels: The Watch on the Fencepost, Dead Man's Watch, and Time After Tyme, from award-winning author Kay DiBianca.
In The Watch on the Fencepost, 27-year-old Kathryn Frasier is training for a marathon when she discovers a gold watch on a fencepost. Sensing that it was deliberately left for her to find, she sets out to solve the mystery behind the watch…
In Dead Man's Watch, Kathryn and her half-sister, Cece Goldman, literally stumble into another mystery. When a former acquaintance of Kathryn's is accused of murder, she and Cece go on a mission to prove his innocence by finding the real killer…
In Time After Tyme, secret codes and university intrigue combine to give Kathryn and Cece a new and puzzling mystery to solve. But things get dicey when two misguided young girls wander into the middle of the investigation and decide to solve it themselves…
---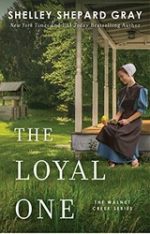 The Loyal One
by Shelley Shepard Gray
KINDLE BARGAIN #ad
KINDLE NOOK AUDIBLE KOBO APPLE
When Katie Steury hires her old friend Harley Lambright to remodel her rundown old house into a charming bed and breakfast, she does so with trepidation. Though they are longtime friends, they've always had a rocky relationship, thanks to her being partly responsible for his most recent breakup. But while they may not always get along, she needs someone to trust with her secrets, and Harley is nothing if not trustworthy and loyal.
Katie has always reminded Harley of a bright hummingbird—she is small and flighty, moves a mile a minute, and she possesses a very sharp beak. He's hesitant to accept the job because of his history with Katie…
---
Who Brings Forth the Wind
by Lori Wick
KINDLE BARGAIN #ad
Set in the 1800s, this series captures the adventure, wealth, and romance of the British empire.
Tanner Richardson, the volatile duke of Cambridge, sees his wife with another man. Misinterpreting the situation, he erupts in rage and throws her and their unborn baby out. Tanner's anger smolders—until the night he is shot….
"Faith time reading thus book over many years and as always it never fails to be a age turner. Such a great romance with God always in the forefront. I'm sure ill visit my old friends again a few years down the road." by Amazon Customer
---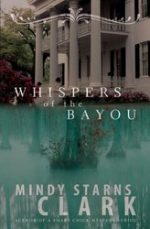 Whispers of the Bayou
by Mindy Starns Clark
KINDLE BARGAIN #ad
KINDLE NOOK AUDIBLE KOBO APPLE
Miranda Miller wasn't looking for the news the day the letter came. But, trying to survive in troubled circumstances, she welcomes the chance to change her location for a period of time. The letter informs her that her grandparents' estate is finally about to become hers. She immediately heads down to Louisiana and the old house by the bayou. There Miranda finds secrets that lead to life-changing revelations
This suspenseful story reminiscent of old Gothic tales has a complex mystery and a vivid sense of the Deep South. It shows how God can take the darkest circumstances and use them to light a bright path leading to the future.
---
Forgiving What You Can't Forget
by Lysa TerKeurst
KINDLE BARGAIN #ad
KINDLE NOOK AUDIBLE KOBO APPLE
You deserve to stop suffering because of what other people have done to you.
Have you ever felt stuck in a cycle of unresolved pain, playing offenses over and over in your mind? You know you can't go on like this, but you don't know what to do next. Lysa TerKeurst has wrestled through this journey. But in surprising ways, she's discovered how to let go of bound-up resentment and overcome the resistance to forgiving people who aren't willing to make things right.
---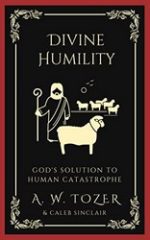 Divine Humility
by A. W. Tozer
KINDLE BARGAIN #ad
The Christian view of life is that we are living in the shadow of a crisis made by mankind, caused by his spurious rejection of God. And that God comes, with unfathomable humility, as Man to fix it.
In Divine Humility, Tozer, revered preacher, puts forth the foundational ideas of redemption: • Humanity was created for a supreme and glorious purpose by its Creator • We rebelled against that divine purpose • This rejection caused a deep rift to open up between Creator and creature, a rift we could not hope to breach • God, in indescribable mercy and grace, took our punishment upon Himself in the Incarnation • The only appropriate response for any sinful man is to receive this gift and begin a right relationship with his Maker.
---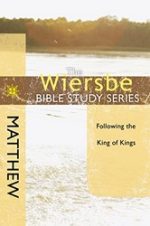 The Wiersbe Bible Study Series: Matthew
by Warren W. Wiersbe
KINDLE BARGAIN #ad
Many Bible scholars believe that the book of Matthew is the most important document of the Christian faith. It connects the Old and New Testaments and introduces a king, the Lord Jesus, and His people, the church. The book of Matthew offers a unique look at the revolutionary life and words of Jesus, and shares His dynamic principles for becoming a faithful subject in the kingdom of God.
The Wiersbe Bible Study Series explores timeless wisdom found in God's Word. Based on Dr. Warren W. Wiersbe's popular "BE" series, each study provides topical, relevant insights from selected books of the Bible.