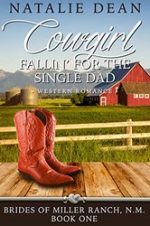 Cowgirl Fallin' for the Single Dad
by Natalie Dean
LIMITED TIME FREE #ad
She's a cowgirl with trust issues. He's a doctor with a painful past.
Headstrong cowgirl Charity Miller is the eldest of five children in a million-dollar ranching family. She had dreams, once… before a betrayal left her heartbroken. Now she's convinced herself she doesn't need anything other than taking care of the ranch and her siblings.
Until she meets the new doctor in town…
Author's Note: Brides of Miller Ranch N.M. is a spin-off series of my two best-selling series Brothers of Miller Ranch and Miller Brothers of Texas. Fans have liked the Miller brothers so much, I decided to write about their final set of cousins in New Mexico!
Check out:
(Brides of Miller Ranch Series)
---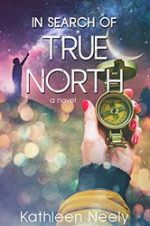 In Search of True North
by Kathleen Neely
KINDLE BARGAIN #ad
She looked to the sky for true north but found that home is where the heart is.

When heartbroken Mallory Carter leaves home at graduation to live a free-spirited life at the beach, she decides to never burden her family or God with her choices again. She suffers twelve long years of loneliness and shallow relationships, comforted only by the homemade telescope she uses to stargaze. Then she receives a call that her sister has died, leaving behind a son – the son Mallory gave up at the tender age of seventeen. When her family pressures her to raise Samuel, she agrees, despite the fact that he's unaware of their true relationship…
Will Brady's steady love be enough to guide Mallory home, and to the God she abandoned long ago?
---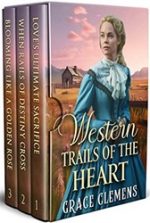 Western Trails of the Heart
by Grace Clemens
KINDLE BARGAIN #ad
Three of my best-selling Inspirational Historical Western romance stories! Delightful tales full of emotion, love, inspiration, plot twists, and of course, heart-melting romance!
Love's Ultimate Sacrifice
When Rails of Destiny Cross
Blooming Like a Golden Rose
"All three of the books in this set (and the first chapters of another story) have all been well thought out, well written and thoroughly enjoyable! As you read through these books, you will fall in love with the characters, get angry on their behalf at the situations they find themselves in and be happy with how they end. Great set of books, highly recommend." by Amazon Customer
---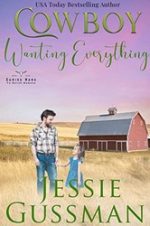 Cowboy Wanting Everything
by Jessie Gussman
KINDLE BARGAIN #ad
When Lavender met billionaire hunk Thaddaeus Hart five years ago, she thought he was a jerk who needed a major attitude adjustment.
She would be absolutely fine to never see him again. She's perfectly happy working in Sweet Water at her family's auction barn and taking care of an elderly lady who's keeping her daughter's two small children. She never even thinks of Thad anymore. Hardly ever…
Thad doesn't believe in love at first sight, but he does believe that sometimes a man's attention gets caught by a good woman and it's hard to focus on anything else for the next five years. Or something like that…
Check out:
(Coming Home to North Dakota Western Sweet Romance Series)
---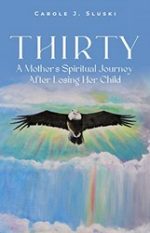 Thirty
by Carole J. Sluski
KINDLE BARGAIN #ad
In Thirty: A Mother's Spiritual Journey After Losing Her Child, Carole shares her raw first-hand experience of the pain, confusion, disbelief, loneliness, sadness, and sickness she encountered in the loss of her child, Paula. From the early stages, in the beginning, days, weeks, and months of her loss, when she realized she was living in her darkest moments, to her thirty-year journey of grieving and healing through her faith in God, Carole will help you understand that healing is possible.
Losing a child can only be described as an immediate shock of unbearable pain, grief, and mourning one can ever feel. Carole Sluski's experience was no different. After losing her daughter Paula as a young adult, while still on her deathbed, she grasped for the hope that a miracle would happen and she would have her child back again. At this crisis stage, she reached out to God because she had nowhere else to go.
As reality started settling in, Carole began leaning heavily on her faith to make it through each day of her life. She was given a tool to use for healing her grief. As she continues to progress in living her life daily with healing, she has experienced a new development of her faith brought on by her connection with the Blessed Virgin Mary, the mother of Jesus.
---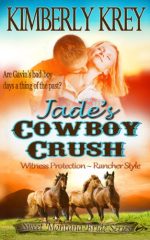 Jade's Cowboy Crush
by Kimberly Krey
KINDLE BARGAIN #ad
Are Gavin's bad-boy days a thing of the past?
Single mother, Jade Miller, has just witnessed a murder. Now, set to testify against the cold-blooded killer, Jade must be placed under protection.
While she is grateful to the kind folks who've offered to take in her and her son, Jade is surprised to find the man escorting them from L.A. to Montana is Gavin Emerson. A womanizing, far-too-attractive-for-his-own-good, rebel cowboy.
Jade assures Gavin that she has sworn off men until her son is grown, but all too soon she finds herself fighting back feelings for the man who's agreed to care for them…
Check out:
(Sweet Montana Bride Serie)
---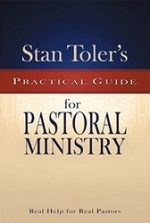 Stan Toler's Practical Guide for Pastoral Ministry
by Stan Toler
KINDLE BARGAIN #ad
Twenty-first century ministry is a construction zone, and pastors must continually assess the road ahead and avoid destructive barriers to lead effectively. Stan Toler, a pastor to pastors, offers rich insight and generous affirmation that will enlighten, encourage, and equip anyone involved in local church ministry.
Based on more than forty years of leading growing, healthy churches, Stan Toler offers practical advice on topics covering every aspect of ministry including vision casting, managing risk, retaining volunteers, funding your vision and more!
---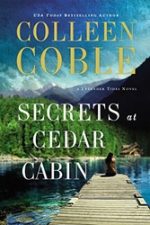 Secrets at Cedar Cabin
by Colleen Coble
KINDLE BARGAIN #ad
KINDLE NOOK AUDIBLE KOBO APPLE
Her mother lied about her identity and her husband wasn't who she thought he was. Can Bailey even trust herself anymore? 
Running for her life in the wake of her mother's murder, Bailey Fleming escapes to the only place she can think of – a remote, dilapidated cabin in Lavender Tides. Intending to finally get to the truth behind the lies of her past, Bailey only finds more questions when bodies are discovered near her cabin hideout along with traces of a dangerous human trafficking ring. In an unlikely partnership with FBI agent Lance Phoenix, Bailey races to understand the mystery surrounding her life and circumstances before the murderer tracks her down.
Check out:
(A Lavender Tides Serie)
---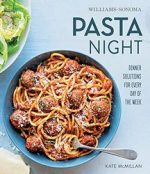 Pasta Night
by Kate McMillan
KINDLE BARGAIN #ad
Pasta recipes to tempt family and friends, including baked dishes, veggie options, and even sides and salads.
Pasta is the go-to dish for a quick weeknight meal or a sumptuous weekend feast. This book runs the gamut of recipes, showing you how to make enticing and nutritious homemade dinners for any day of the week.
---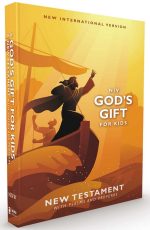 NIV, God's Gift for Kids
by Zondervan
PAPERBACK #ad
AVAILABLE on PAPERBACK ONLY. A low-cost and kid-friendly NIV New Testament in a easy-to-carry size that is perfect for ministry to 8 to 12-year-olds.
Conveniently sized, the NIV God's Gift for Kids New Testament with Psalms and Proverbs is easy to carry along for outreach opportunities or just to keep God's Word close at all times. Compact enough to carry wherever you go, it easily fits in a pocket or backpack. This Bible is perfect for churches and ministries buying in bulk to present to first-time Bible readers and makes a great gift for new believers.