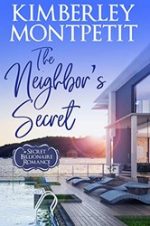 The Neighbor's Secret
by Kimberley Montpetit
LIMITED TIME FREE #ad
Friend? Yes. Foe? Probably. Enemy? Maybe. Lover? Hopefully!
After being left at the altar on her wedding day, big city financier Allie Strickland returns to her quirky hometown by the ocean hoping for peace and quiet to get over her fiancé's betrayal.
On the very first night, Allie's nerves are shattered when an unexpected intruder breaks into the house while she's taking a bubble bath. The man is devastatingly handsome but she soon learns that he's using a fake name and has old ties to Heartland Cove. Forced by weird circumstances to share the same rental house, Allie's suspicions grow—even as she finds herself attracted to him.
When her ex-fiancé shows up one night begging for a second chance, who can Allie trust—or will her own heart betray her?
Check out:
(A Secret Billionaire Romance Series)
---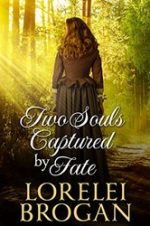 Two Souls Captured By Fate
by Lorelei Brogan
KINDLE BARGAIN #ad
Despite her father's constant pressure to marry, no such thing as love exists in Julie Patel's mind. Her life is about to change forever, though, on the day she is kidnapped along with a mysterious stranger. Upon hearing her captors' plan to kill him, Julie tricks them into believing they are in a relationship. Thus, she convinces the bandits that her father will pay a bigger ransom for both of them.
It all started as a charade to save the man's life; no one imagined that it would lead to true romance…
Oliver Marshal is a respectable lawman with a painful secret to hide. When Julie's brilliant scheme prevents his death, he is overwhelmed with gratitude…
---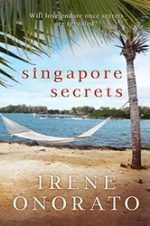 Singapore Secrets
by Irene Onorato
KINDLE BARGAIN #ad
Angry because her father, Louisiana Senator Jacob Windsor, has announced his engagement to Hollywood starlet Kara Bordeaux, Julia Windsor decides she'd rather leave home than be subjected to heightened security and a deluge of paparazzi. She travels to Singapore, severs all communication with those she's left behind, and chooses to live a life of anonymity.
When Julia meets handsome Gabriel Davenport, she keeps her true purpose for being in Singapore a secret. The friendship that develops quickly evolves into something much deeper.
Julia marvels that she's traveled halfway around the world to find love with an American man. But will that love endure when she discovers that Gabriel is a former Special Forces sergeant hired by her father to protect her?
---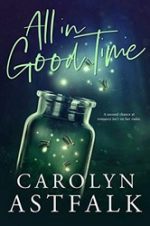 All in Good Time
by Carolyn Astfalk
KINDLE BARGAIN #ad
With three rambunctious, young children, Melanie Lombardi can't see beyond the day-to-day struggle to maintain her home and her sanity since her husband's sudden death. A second chance at romance isn't on her radar.
Brian Perella is done with dating, resigned to being the fun uncle and never the dad. Until he meets Melanie and her brood of lively kids on the sidelines of a Little League game.
But when Brian uncovers a co-worker's secret, it re-ignites a temptation that Melanie can't know about. It's his secret to keep until an unexpected diagnosis brings everything to the surface, jeopardizing his future with Melanie and her children, who, when threatened by an unknown stalker, may need him now more than ever.
---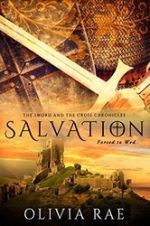 SALVATION
by Olivia Rae
KINDLE BARGAIN #ad
Expanded Edition!
She Only Wanted To Be Left Alone. With the death of her husband, independent Lady Breanna Durville is finally free of male control and happily waits the birth of her child…alone. But her late husband's cousin, Lord de Beaufou has come to claim his rights to Durville Keep and to her hand in marriage. If that is not enough to deal with, her brother has sent a peasant to watch over her. She has but one plan. Get rid of them both!
But He Swore To Never Leave Her Side. Tormented by is past, Royce Canwell leaves the unrest in the Holy Land and returns to England to fulfill an oath to a friend – go to Durville Keep and ensure all is well with man's sister. But upon arrival Royce discovers Lady Breanna's situation is more precarious than he expected.
Though he longs for a simple life in which to heal his wounded soul, he finds himself sacrificing his hopes, his dreams, and even his heart to give Lady Breanna the future she wants and deserves.
Check out:
(THE SWORD AND THE CROSS CHRONICLES)
---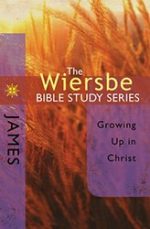 The Wiersbe Bible Study Series: James
by Warren W. Wiersbe
KINDLE BARGAIN #ad
The powerful message of James' letter to the church is as relevant today as when he originally wrote it—though it is still as challenging to hear. Many of our problems in life stem from our own spiritual immaturity. However, our spiritual life doesn't end there; God has more planned for us. He wants us to grow up, not just grow old.
Written in a personal, easy-to-understand style, join Dr. Warren Wiersbe, trusted pastor and respected Bible teacher, as he leads you on a journey to opening your mind and heart to the riches of God in the Wiersbe Bible Study Series.
---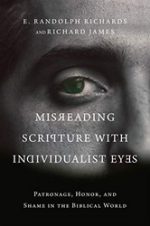 Misreading Scripture with Individualist Eyes
by E. Randolph Richards, Richard James
KINDLE BARGAIN #ad
KINDLE NOOK AUDIBLE KOBO APPLE
The Bible was written within collectivist cultures. When Westerners, immersed in individualism, read the Bible, it's easy to misinterpret important elements – or miss them altogether. In any culture, the most important things usually go without being said. So to read Scripture well we benefit when we uncover the unspoken social structures and values of its world. We need to recalibrate our vision.
Combining the expertise of a biblical scholar and a missionary practitioner, Misreading Scripture with Individualist Eyes is an essential guidebook to the cultural background of the Bible and how it should inform our reading.
---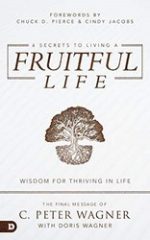 6 Secrets to Living a Fruitful Life
by Multiple Authors
LIMITED TIME FREE #ad
How to Live Well and Finish Strong: Wisdom from a Modern Father in the Faith "Wisdom is the principal thing; Therefore get wisdom. And in all your getting, get understanding." – Proverbs 4:7
In his final manuscript before graduating to Heaven, world-renowned apostolic leader and spiritual father, C. Peter Wagner offers an intimate impartation of profound insight gained from decades of practice and personal experience.
This book, completed by his wife, Doris, after his passing, is a gem of wisdom, leadership, and spiritual discernment for generations to come.
---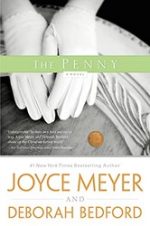 The Penny
by Joyce Meyer, Deborah Bedford
KINDLE BARGAIN #ad
KINDLE NOOK AUDIBLE KOBO APPLE
Jenny Blake has a theory about life: big decisions often don't amount to much, but little decisions sometimes transform everything. Her theory proves true the summer of 1955, when 14-year-old Jenny makes the decision to pick up a penny imbedded in asphalt, and consequently ends up stopping a robbery, getting a job, and meeting a friend who changes her life forever.
Jenny and Miss Shaw form a friendship that dares both of them to confront secrets in their pasts–secrets that threaten to destroy them. Jenny helps Miss Shaw open up to the community around her, while Miss Shaw teaches Jenny to meet even life's most painful challenges with confidence and faith…
---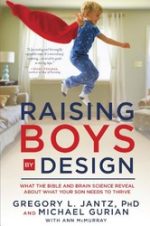 Raising Boys by Design
by Multiple Authors
KINDLE BARGAIN #ad
Help your son grow into the strong, loving man God created him to be with Raising Boys by Design.
Packed with doable strategies and eye-opening examples of what's really going on inside a boy's brain, Raising Boys by Design offers a practical blueprint to help you build a HERO—one who values Honor, Enterprise, Responsibility, and Originality. Among other things, you'll learn how to help your son:
• strengthen his character, resilience, and self-discipline • nurture genuine compassion and empathy
• process words and emotions in ways that fit his brain chemistry • succeed in school and hone crucial life skills • develop a healthy perspective of sexuality • avoid the pitfalls of media and technology • embark on a lifelong adventure of faith
---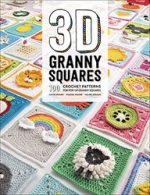 3D Granny Squares
by Multiple Authors
KINDLE BARGAIN #ad
A creative new take on an old favorite – including delightful patterns for special occasions and gifts.
The humble granny square gets a fresh new look in this collection of 3D granny square crochet patterns. Choose your favorite from one hundred different designs including flowers, animals, food and drink, and motifs, whether it's a fragrant rose, a cherry pie, or a jellyfish. Each motif features a 3D element that is integral to the granny square design.