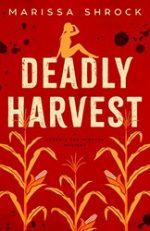 Deadly Harvest
by Marissa Shrock
LIMITED TIME FREE #ad
KINDLE NOOK AUDIBLE KOBO APPLE
All Georgia Rae Winston wants is to fall in love. Life, of course, has other plans.
Georgia's biggest challenge in the farming town of Wildcat Springs, Indiana, is figuring out how to win Evan Beckworth's heart. Until the day she discovers the body of a former student in the woods. She assumes it was an accident. When she starts to suspect it wasn't, it stirs memories of her father's murder nine years earlier. A murder never solved. Georgia refuses to let that happen this time…
---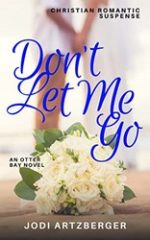 Don't Let Me Go
by Jodi Artzberger
KINDLE BARGAIN #ad
Jenny is still madly in love with her husband and high school sweetheart, but she is willing to walk away to give him a chance to have the life she can no longer give him. While coming to terms with a lifelong diagnosis, Jenny's brother shows up and his arrival places everyone she loves in danger.
Adam is fighting to save his marriage to Jenny. But when everything in his life starts to crumble, he wonders if he should keep on fighting or let it all go…
A gospel-center romantic suspense you won't be able to put down!
Don't Let Me Go by Jodi Artzberger is a powerful novel that features believable characters and includes applicable lessons. It brilliantly intertwines faith, romance, and mystery elements and delivers a thrilling, profound, and moving story. Highly recommended to fans of romance and mystery novels. – FIVE STARS – Readers' Favorite
Check out:
(Don't Give Up on Me Series)
---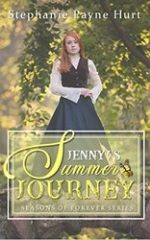 Jenny's Summer Journey
by Stephanie Hurt
KINDLE BARGAIN #ad
She's searching for her future… Jenny took a leap of faith by leaving her home to take a teaching job in Austin, four states away. She booked her passage on the first wagon train headed west. It was to be a journey she'd never forget and that wasn't too far from the truth.
He's running from his past… Elijah stepped up to drive Jenny's wagon when her driver disappeared. He'd watched the spirited young woman for a couple of days and wanted to know her better. But he couldn't tell her the truth of why he was on this wagon train, at least until he knew if he could trust her.
Together they might find more than they expected…
---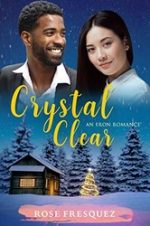 Crystal Clear
by Rose Fresquez
KINDLE BARGAIN #ad
It's Crystal Clear he's never going to risk his heart again and she risks hers too easily. But stuck in this small town for Christmas, can they unwrap the true gift of love?
Sheltered accountant Ena Chinen aches to prove herself after being sequestered on her family's island resort. But when she attends a conference in Colorado Springs weeks before Christmas and her new "boyfriend" steals, not her heart, but her car, purse, and laptop, all she proves is how naïve she is. So how can she go home and tell her family she's compromised their business by losing a laptop with sensitive information?
Noah Buzz works well with his hands, but he's never managed to work with his heart. As the small town's only contractor, he builds love into the community with every project he takes on, but he won't risk that love to a woman's rejection again…
Check out:
(Romance In The Rockies Series)
---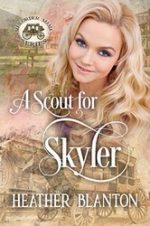 A Scout for Skyler
by Heather Blanton
KINDLE BARGAIN #ad
Huntin', Fishin', and Fightin' was all she'd ever known.
An only child, Priscilla Jones has never done anything but follow behind her pa and learn the ways of the outdoors. On his death bed, he announces he's sending her off to become the mail-order bride of an army captain. His dying wish is that she make the man a good wife, be happy…and wear a dress once in a while.
A recent widower, Captain Skyler Corbett is an arrogant Scotsman who believes women should have babies not opinions. Regardless, the last thing he needs is a wife. His daughter is coming of age, however, and friends argue she needs a woman's influence. When the headstrong, unrefined and unexpected Priscilla Jones shows up, Corbett is not inclined to marry her…
---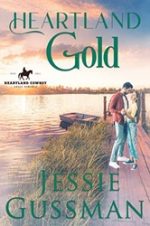 Heartland Gold
by Jessie Gussman
KINDLE BARGAIN #ad
After her husband walks out, leaving her with three small children, Shelby isn't interested in romance. She just wants her roof to not leak and the furnace to work. Keene Emmerson is ready to settle down, but he's not expecting to find love in a single wide trailer amidst the chaos of kids and construction and a pair of September sky blue eyes.
When Keene volunteers to take some Christmas gifts out to Shelby's place and help put an addition on her trailer, he doesn't expect to start falling for the down-on-her-luck single mother. He's only thinking he'll spread a little Christmas cheer and do a good deed or two…
Check out:
(A Heartland Cowboy Christmas Series)
---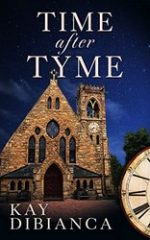 Time After Tyme
by Kay DiBianca
KINDLE BARGAIN #ad
WITH TIME ALL THINGS ARE REVEALED
Nancy Drew meets Tom Sawyer in this delightful and thought-provoking romp through the third book in The Watch Series of clean mysteries. Secret codes and university intrigue combine to give Kathryn Frasier and Cece Goldman a new and puzzling mystery to solve. But things get dicey when two misguided young girls wander into the middle of the investigation and decide to solve it themselves.
Can Kathryn and Cece decipher the codes and protect the youngsters before the killer strikes again?
---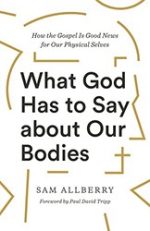 What God Has to Say about Our Bodies
by Sam Allberry, Paul David Tripp
KINDLE BARGAIN #ad
There's a danger in focusing too much on the body. There's also a danger in not valuing it enough. In fact, the Bible has lots to say about the body. With the coming of Jesus, "The Word became flesh and dwelt among us"—flesh that was pierced and crushed for the sins of the world.
In What God Has to Say about Our Bodies, Sam Allberry explains that all of us are fearfully and wonderfully made, and should regard our physicality as a gift. He offers biblical guidance for living, including understanding gender, sexuality, and identity; dealing with aging, illness, and death; and considering the physical future hope that we have in Christ.
---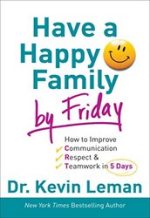 Have a Happy Family by Friday
by Dr. Kevin Leman
KINDLE BARGAIN #ad
KINDLE NOOK AUDIBLE KOBO APPLE
Every member of a family plays a vital role in the health and happiness of the household. Everyone is important, deserves to be treated with love and respect, and needs to know that when they make mistakes they will still be loved unconditionally. And when every member of the family is pulling for each other and on the same team, everybody wins. But is this kind of family life even possible?
Parenting expert Dr. Kevin Leman says it is, and he's ready to show moms and dads exactly how they can make it happen in their family–in just five days.
---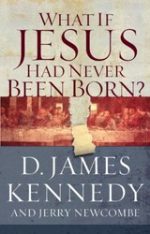 What if Jesus Had Never Been Born?
by D. James Kennedy, Jerry ewcombe
KINDLE BARGAIN #ad
KINDLE NOOK AUDIBLE KOBO APPLE
We live in a cynical age in which only one prejudice is tolerated–anti-Christian bigotry. Yet despite the unbridled slanders and attacks against the faith, one powerful truth is undeniable: if Christ had never been born, nearly every facet of human life would be much more miserable than it is today. Arranged topically and presenting compelling, little-known historical facts, What If Jesus Had Never Been Born? clearly demonstrates that an enormous array of benefits to humankind–from economics to art to government, science to civil liberties, morality to health, and beyond–would never have occurred had Jesus Christ not lived.