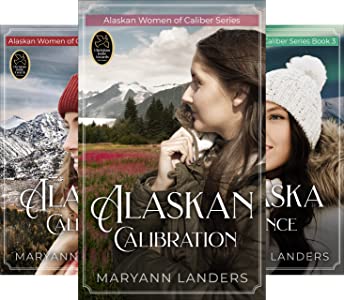 Alaskan Women of Caliber Series
by Maryann Landers
KINDLE BARGAIN #ad
Check out: Alaskan Women of Caliber Series
First Book is LIMITED TIME FREE
The Alaskan Women of Caliber series unfolds a fictional tapestry based on true, pivotal stories of rebirth, love, sacrifice, and discovery. The visceral backdrop of the arctic impacts women and draws them to its Creator.
Follow these women and the heartbeat of their life events.
Alaskan Calibration – Book 1;
Alaska Calling – Book 2;
Alaska Chance – Book 3;
Alaskan Escape – Book 4
---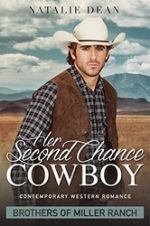 Her Second Chance Cowboy
by Natalie Dean
LIMITED TIME FREE #ad
When Ben accompanies his mother to an old friend's funeral…the last person he expects to see is her.
As the eldest son of the wealthy Miller family, Ben Miller is content with helping his brothers run their family's ranch in Montana. Well… mostly content. There's a certain something missing from his life, and he's done a good job denying it for the past decade.
Until she rolled back into town…
After ten years fighting to make it in the Big Apple, full-figured Chastity finds herself heading back to the one place she vowed she'd never return. But a tragedy in the family forced her home, and she finds herself facing an uncertain future.
Check out:
(Brothers of Miller Ranch Series)
---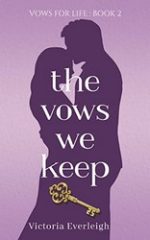 The Vows We Keep
by Victoria Everleigh
LIMITED TIME FREE #ad
After leaving the Catholic priesthood with a dispensation from the Pope, Tristan O'Connor finds himself single, unemployed, and looking for a place to live. He longs for a family life, but being an ex-priest isn't a selling point on the dating scene.
When an unfortunate accident brings Miranda into his life, he begins to believe the love and marriage he's hoped for are possible. But after a young woman claiming to be his sister shows up on his doorstep, he starts to question everything he thought he knew about his late mother. Family upheaval, unexpected gifts, and his newfound love possibly lost prove to test his ideology.
Faced with the fear that another woman in his life will leave him, will he succumb to a life alone?
Check out:
(Vows for Life Series)
---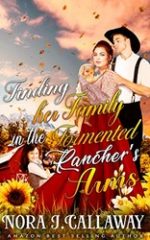 Finding her Family in the Tormented Rancher's Arms
by Nora J. Callaway
KINDLE BARGAIN #ad
Brand New Release from Nora J. Callaway.
She yearns for a family to call her own. The pain of loss has driven him to lock his heart forever. Will two little girls and a naughty puppy help them bond and find love in their marriage of convenience?
"Richard swallowed hard as he met her deep brown eyes, struggling to remember what they were even there to do. There was something about Lillie that made it easy for him to get lost in her…"
After her family dies of consumption, Lillie is forced to leave the house she was raised in. In search for happiness, she responds to a mail-order bride ad and travels West…
---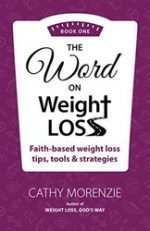 The Word on Weight Loss
by Cathy Morenzie
KINDLE BARGAIN #ad
Looking for a Christian weight loss book for women on breaking free from emotional eating, finding weight loss motivation, losing weight biblically, and more?
Introducing The Word on Weight Loss, a collection of practical tips, tools, and strategies by award-winning author and weight loss expert Cathy Morenzie.
Cathy Morenzie is an international speaker and Christian weight loss coach who has empowered hundreds of thousands of women to transform their bodies by embracing their true identity in God and harnessing the power of His Word.
In The Word on Weight Loss: Faith-Based Weight Loss Tips, Tools, and Strategies, Cathy shares a wealth of wisdom gleaned from decades spent helping people all over the world lose weight and keep it off for good.
Through her life-changing Christian resources and programs, Cathy can personally guide you through every stage, struggle, and breakthrough – wherever you are in the world.
---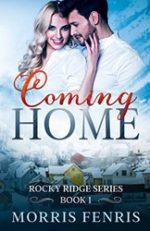 Coming Home
by Morris Fenris
KINDLE BARGAIN #ad
Sometimes all love needs is a guiding hand.
Allie Mason is forced to return home to Rocky Ridge, Wyoming after a tumultuous decade of ignoring the past. She has done her best to build a new life in the wake of her mother's passing but when news reaches her that her father has also passed, she has no choice but to confront the past.
Dean Ellis can't believe his luck when he stumbles into Allie after too many years. He had almost given up hope of discovering love, but it seems there might be one last chance with the girl who got away…
Check out:
(Rocky Ridge Series)
---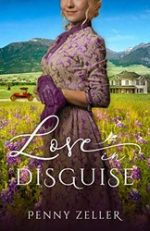 Love in Disguise
by Penny Zeller
KINDLE BARGAIN #ad
Who knew concealing one's true identity could be so disastrous?
Who knew asserting one's independence would cause such embarrassment? If only Almira "Emilie" Crawford Wheeler hadn't insisted upon carrying her own stack of parcels, she wouldn't have landed in an unladylike heap on the boardwalk. And what about the half-truth she told the handsome stranger who came to her aid? The stranger she never expected to see again?
Thad Alexander Evanson should have been paying closer attention to the boardwalk, rather than the newfangled automobile motoring down the street. Had he been more astute, a collision with the beautiful parcel-laden stranger might never have happened…
---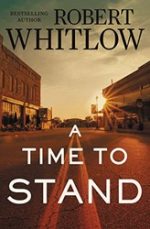 A Time to Stand
by Robert Whitlow
KINDLE BARGAIN #ad
KINDLE NOOK AUDIBLE KOBO APPLE
A highly relevant and gripping novel that challenges us to ask what it means to forgive while seeking justice and to pursue reconciliation while loving others as ourselves.
Adisa Johnson is living her dream of practicing law with a prestigious firm in downtown Atlanta. Then a split-second mistake changes the course of her career. Left with no other options, Adisa returns to her hometown where a few days earlier a white police officer shot an unarmed black teen who is now lying comatose in the hospital.
---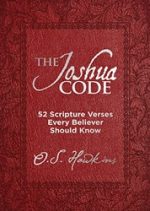 The Joshua Code
by O. S. Hawkins
KINDLE BARGAIN #ad
KINDLE NOOK AUDIBLE KOBO APPLE
Discover the secret Joshua gave the Israelites for prosperity and success: keeping God's Word in your mouth through memorization and in your heart through meditation day and night. In The Joshua Code, O. S. Hawkins leads you on a yearlong journey to spend each week memorizing and meditating on one scripture verse so that it becomes a living part of your very being.
Author O. S. Hawkins explains each scripture's meaning so that it is easy-to-understand and aids the spiritual growth of readers.
---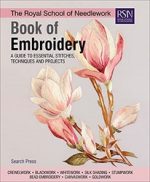 The Royal School of Needlework Book of Embroidery
by Royal School of Needlework
KINDLE BARGAIN #ad
This beautiful book is a rich source of embroidery techniques, stitches, and projects, covering eight key subjects in detail: crewelwork, bead embroidery, stumpwork, canvaswork, goldwork, whitework, blackwork, and silk shading. Collecting all the books in the trusted, bestselling Royal School of Needlework Essential Stitch Guide series, plus a new section on mounting your finished work.