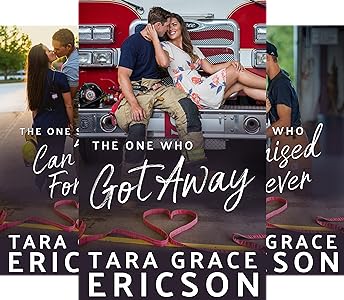 Second Chance Fire Station Series
by Tara Grace Ericson
KINDLE BARGAIN #ad
Check out: Second Chance Fire Station Series
Each book in the Second Chance Fire Station series is a standalone romance with a sweet happily-ever-after and threads of community, faith, forgiveness, and hope.
While the heroes have a serious job with life-changing impact, these stories are light-hearted romances with the perfect balance of romantic tension, spiritual growth, and small-town charm.
The One Who Got Away – Book 1
The One She Can't Forget – Book 2
The One Who Promised Forever – Book 3
---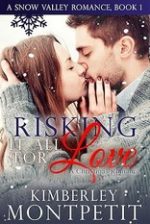 Risking it all for Love
by Kimberley Montpetit
LIMITED TIME FREE #ad
This sweet Christmas Romance will warm your heart and soul! A feisty ballerina with a broken heart. A minister-in-training whose faith can work miracles. Can two strong-willed people find true love and a match made in heaven?
Jessica Mason is on track to become a world-renowned ballerina and she works hard to forget the tragedy in her hometown when Michael, her high school sweetheart, was killed in a car accident three years ago. When she visits Michael's grave in the churchyard for the first time since his death, Jessica is shocked to meet handsome James Douglas, the pastor's nephew who's studying for the ministry. Pastor James knocks Jessica off her toe shoes—literally—but falling for the preacher is definitely NOT happening!
---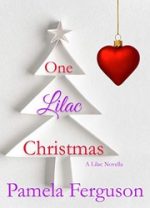 One Lilac Christmas
by Pamela Ferguson
KINDLE BARGAIN #ad
December 1943
When Zachary Flynn suggested that he and Amity Belmont enlist together, he never dreamed the recruiters would reject him because of his flat feet. Now, Amity's off fighting the war, and he could kick himself for letting his bruised ego get in the way of telling her his true feelings. If he had, maybe Lilac's well-meaning matchmakers wouldn't be trying to hustle him under the mistletoe with someone other than Amity.
Sergeant Amity Belmont never should have confided her fears to anyone in her Women's Army Corps unit…
Check out:
(His French War Bride)
---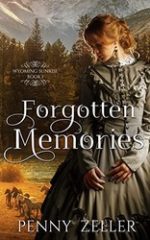 Forgotten Memories
by Penny Zeller
KINDLE BARGAIN #ad
Some memories are best forgotten…
The Wyoming Territory is rife with lawlessness and disorder, something Annie Ledbetter and her parents discover when their wagon train is robbed. Seven years later, Annie settles into her lifelong dream as a teacher in the small town of Willow Falls. When she meets handsome rancher Caleb Eliason through a humorous misunderstanding, she is quickly drawn to his kind heart and charming smile.
Former outlaw Caleb Eliason embraces his chance at a fresh start. Gone are the days of robbing stagecoaches and wagon trains. When he falls in love with the new Willow Falls teacher, he doesn't realize they've met before—under much different circumstances. When his past comes to light, will it put the growing love between them at risk?
Check out:
(Wyoming Sunrise Series)
---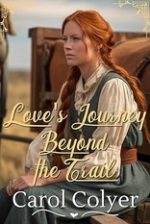 Love's Journey Beyond the Trail
by Carol Colyer
KINDLE BARGAIN #ad
Brand New Release from Carol Colyer
Amelia Davis, a spirited and resilient young woman, embarks on a treacherous journey westward yearning for a brighter future for her and her family. When a ruthless gang's attack shatters her family's wagon party, Amelia finds herself thrust into a world of desperation and danger. Amidst the chaos and while the motives behind her kidnapping still remain shrouded in mystery, a chivalrous young man feels like her only hope…
Can she put her trust and her heart in his hands?
Thomas Henry, the son of the wagon party's leader is content with a quiet life, believing his duty is merely to follow in his father's footsteps. However, when fate entangles him with Amelia, he gets entangled in a perilous web of mystery and danger far beyond his comprehension…
---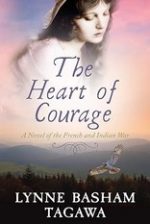 The Heart of Courage
by Lynne Tagawa
KINDLE BARGAIN #ad
The Shawnee have come to Russell's Ridge. Susanna has only one choice. An awful choice.
It's 1753, and Susanna Russell longs to escape her valley home. When war breaks out, she gets her wish to study in fabulous Williamsburg. But she realizes she's lost something important along the way.
James Paxton is studying for the ministry. But when violence threatens the valley, his path becomes clouded. What is God's will for his life?
Red Hawk spies white surveyors near his home, a harbinger of trouble to come. Shawnee chiefs go to Philadelphia to treat for peace, but the unthinkable happens.
Check out:
(The Russells Series)
---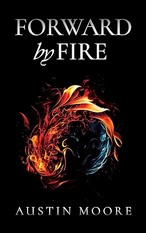 Forward by Fire
by Austin Moore
KINDLE BARGAIN #ad
All is lost as James' car hurtles upside down through the air…
…until he invokes the name of God.
He wakes up in a bizarre new world, but is it a dream? A delusion? The afterlife?
His estranged daughter Mary appears in the haze of the forest, but she's apprehended by a strange dark force and taken away. James feels just as powerless to reach her as always. Whether this world is real or not, he's got to try to find her, and his only hope is a map with mind-bending supernatural power.
Can a man who's never believed in the unseen step into the unknown? Would he relive the pain of the past and face a mysterious evil to save Mary and fix what's broken between them? "What kind of father wouldn't try?"
James is no man of faith, but faith is the only way forward…
…and souls are on the line.
This story of transformation, redemption, and healing is an encouragement to the believer and a great gift for someone who needs to experience the life-changing power of Jesus!
---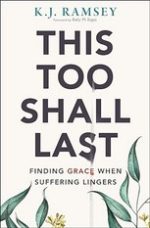 This Too Shall Last
by K.J. Ramsey, Kelly M. Kapic
KINDLE BARGAIN #ad
KINDLE NOOK AUDIBLE KOBO APPLE
"This book is not a before and after story."
Our culture treats suffering like a problem to fix, a blight to hide, or the sad start of a transformation story. We silently, secretly wither under the pressure of living as though suffering is a predicament we can avoid or annihilate by working hard enough or having enough faith. When your prayers for healing haven't been answered, the fog of depression isn't lifting, your marriage is ending in divorce, or grief won't go away, it's easy to feel you've failed God and, worse, he's failed you. If God loves us, why does he allow us to hurt?
She wanted to conquer suffering. Instead, she encountered the God who chose it. She wanted to make pain past-tense. Instead, God invited her into a bigger story.
---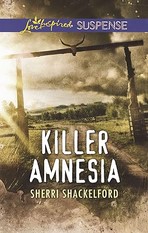 Killer Amnesia
by Sherri Shackelford
KINDLE BARGAIN #ad
When an investigative reporter wakes up with amnesia, she must solve the mystery of her own dangerous past in this romantic suspense novel.
Run off the road, investigative reporter Emma Lyons awakens with no memory of who she is or what happened. And researching her own past with Deputy Liam McCourt quickly leads to a killer who wants them both silenced. Branded outsiders in a sleepy Texas town full of dark secrets, they must rely on their faith—and each other—if they want to escape an unknown killer determined to rob Emma not only of her past, but also her future.
---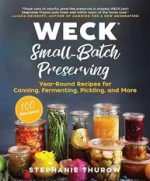 WECK Small-Batch Preserving
by Stephanie Thurow, WECK
KINDLE BARGAIN #ad
Stephanie Thurow has teamed up with the canning experts at WECK to show you how to preserve with WECK jars—jams, kimchi, sauerkrauts, and much more!
The J. WECK Company has made aesthetically beautiful all-glass home canning jars for one hundred years. Never before offered, Stephanie has created a step-by-step guide to preserving with WECK jars and has developed one hundred delicious, small-batch recipes to can, ferment, and infuse with them.