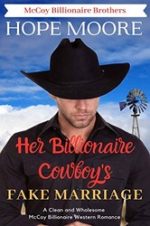 Her Billionaire Cowboy's Fake Marriage
by Hope Moore
LIMITED TIME FREE #ad
A billionaire cowboy in need of a wife, a waitress in need of a miracle and the offer she can't refuse.
The last thing cowboy Wade McCoy expects when his beloved billionaire granddaddy dies is for him to require Wade to marry in order to save the vast McCoy Ranch that they both loved and built together. But that is exactly his granddaddy's requirement: Wade has to marry within three months, stay married for at least three months or he loses it all, for him and his brothers.
He doesn't like it, but his granddaddy didn't raise him to walk away from anything and there has never been a challenge he couldn't win…with no plans to lose the ranch he loves now Wade just has to find a woman who will go along with this crazy idea…
Check out:
(McCoy Billionaire Brothers Series)
---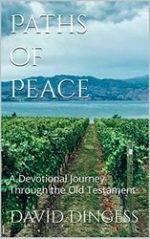 Paths of Peace
by David Dingess
LIMITED TIME FREE #ad
A Devotional Journey Through the Old Testament
Take a walk through the Old Testament with these insightful devotionals. Within these brief one-to-two-minute reads, you will find Biblical wisdom to live life as a child of God. You will also begin to see Jesus come to life in the Old Testament scriptures. By seeing Him clearly, you will gain a fuller understanding of Him. By gaining a better understanding of Him, you can come to a better relationship with Him. Come take a walk with the Lord and refresh your spirit. Let Him reveal the path He wants you to walk.
Show me the right path, O LORD; point out the road for me to follow. Lead me by your truth and teach me, for you are the God who saves me. Psalm 25:4-5 NLT
---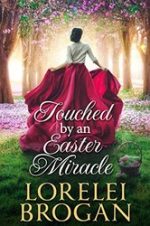 Touched by an Easter Miracle
by Lorelei Brogan
KINDLE BARGAIN #ad
Brand New Release from Lorelei Brogan
Josie Riggs is a young woman with a troubled past. Beset by tragedies, orphaned at a young age, and left in a cruel institution, she finally finds peace in a boarding house. However, her world is turned upside down when a strange young man comes to town. His arrival intrigues Josie, but even though she's unstoppably drawn to him, it seems as if he holds a terrible secret…
Can Josie overcome her fears and open her heart to love?
After the loss of a dear friend and a heartbreak that left him scarred, Deputy Reuben Hale finds himself with a child to take care of. The terrified man realizes he must work hard to become a good father, and the town of St Jute's Valley seems like the perfect place for a fresh start…
---
Is There a Hell?: You Can Count On It!
by Connie Engel
KINDLE BARGAIN #ad
Do you believe there is a hell? If no, why not? The Bible clearly states that there is a physical place. But many believers struggle with the thought. Would God really send His own creations to a place of eternal absence of the Holy Spirit? Why would a loving God allow people into a place of torment?
Read along with author, Connie Engel, as she shares her own personal testimony and the one of her earthly father's that will leave you stunned and fully ready to accept that there is indeed a hell. In Ms. Engel's own words: "If you've ever had, even a slim glance of hell, you would crawl hand and foot over broken glass to tell about it. A warning will sound in your spirit as you find truth in what the Bible says about this doomed destination…
Be ready! Be prepared! Don't be deceived and fall into a bottomless pit. Open your spiritual eyes and ears to see and hear what the Spirit is saying. Live your life in wisdom and finish well.
---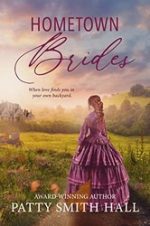 Hometown Brides
by Patty Smith Hall
KINDLE BARGAIN #ad
Brand New Release from Patty Smith Hall
When love finds you in your own backyard.
HOMETOWN HEIRESS Journalist Matthew Langley strives to make a difference in the world through his writing. His childhood spent working in the textile mills near his home in Athens has made him an outspoken champion of child labor laws. When he's given the opportunity to interview textile heiress Dania Eison, he jumps at the chance, never expecting to lose his heart.
Dania Eison has an agenda for her trip to Atlanta, and Matthew Langley isn't a part of it. That she enjoys his company shouldn't matter—she has a mill to run. Yet when a family friend threatens to ruin Dania's family business, Matthew is the only one she can turn to…
HOMETOWN BRIDE Jilly Chastain never lies. But when her mother fabricates a marriage between Jilly and her childhood sweetheart, Grayson Hancock, she goes along with it, never expecting Grayson to show up, ready to make their make-believe marriage real.
HOMETOWN SWEETHEART Can love overcome the barriers separating them?
---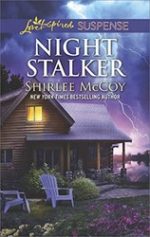 Night Stalker
by Shirlee McCoy
KINDLE BARGAIN #ad
KINDLE NOOK AUDIBLE KOBO APPLE
A lawman must track down a serial killer on the loose – and protect his former love – in this exciting suspense from New York Times bestselling author Shirlee McCoy, part of the FBI: Special Crimes Unit series.
After Special Agent Adam Whitfield's ex-wife is nearly killed when she stops an abduction, the serial killer that Adam's been hunting turns his focus on Charlotte Murray for getting in his way. Now, as the Night Stalker closes in, Adam has two missions: bring the murderer to justice and save Charlotte—because failure isn't an option…
---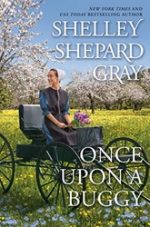 Once Upon a Buggy
by Shelley Shepard Gray
KINDLE BARGAIN #ad
Brand New Release at Regular Price
May Schott would do anything to change the tragic moment when she stepped too close to the fire that left her best friend, Carl Hilty, devastatingly burned. After Carl left Apple Creek for extensive surgeries, May patiently prayed for one chance to ask his forgiveness. Now, six years later, Carl Hilty is coming home.
The reunion goes nothing like May anticipated. Overwhelmed with emotion at seeing Carl again, she is speechless, unable to look away. And Carl's own stone-cold silence leaves her certain that whatever attraction they once shared has been replaced by his hatred of her…
---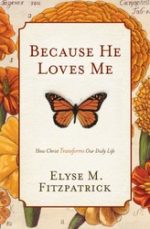 Because He Loves Me
by Elyse M. Fitzpatrick
KINDLE BARGAIN #ad
KINDLE NOOK AUDIBLE KOBO APPLE
Simply speaking, love changes people. Christians, then, by definition, should exhibit the greatest transformation of all because, rightly understood and cherished, God's love makes them increasingly more like the One who has lavished his love on them.
This truth is meant to tell believers who they are, their purpose and destiny, and how to faithfully persevere in their struggles against all opposition. But sometimes people lose sight of this. Because He Loves Me restores that vision, reminding Christians of their true identity as beloved children of God-adopted by the Father, espoused to the Son, and empowered by the Holy Spirit.
---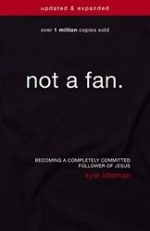 Not a Fan
by Kyle Idleman
KINDLE BARGAIN #ad
KINDLE NOOK AUDIBLE KOBO APPLE
After years of serving God, pastor and bestselling author Kyle Idleman had a startling revelation: for too long, he had been living as a fan of Jesus; someone who tried to make Christianity seem as appealing, comfortable, and convenient as he possibly could to others. Idleman decided something had to change–he needed to embark on the journey of becoming a completely committed follower of God, not just a fan.
Fans want to be close enough to Jesus to get all the benefits, but not so close that it requires sacrifice, while followers are all in and completely committed to Christ. Not a Fan gives you the tools you need to determine exactly where you stand when it comes to your relationship with Jesus.
---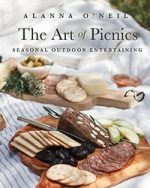 The Art of Picnics
by Alanna Oneill
KINDLE BARGAIN #ad
What could be the hidden key to health and happiness? It may just be tucked away in your picnic basket. The Art of Picnics encourages you to take a break from your fast-paced life to pick up a picnic basket, and reconnect with nature.
Find perfect picnic ideas for seasonal eating. There's nothing more satisfying than yummy picnic foods and fun outdoor activities. If you're yearning for tranquility and the charm of nature, make your backyard your own special retreat! With a bounty of family-style food recipes for foodies of all skill levels, The Art of Picnics offers a new perspective on traditional picnics.