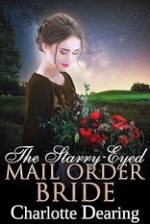 The Starry-Eyed Mail Order Bride
by Charlotte Dearing
LIMITED TIME FREE #ad
Emmaline has a heartfelt dream
Emmaline plans her escape from an arranged marriage. Out of desperation she agrees to become a mail order bride. With a hopeful heart, she sets off for the wilds of Texas, daring to dream of happiness and romance.
Paul McCord's letters are no-nonsense. He's a little rough around the edges, and yet, Emmaline's sure that her rugged cowboy has a tender, gentle nature. He just doesn't realize it yet. Secretly, she plans to show Paul his hidden, romantic side.
True love always finds a way…
Check out:
(Brides of Bethany Springs Series)
---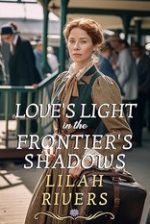 Love's Light in the Frontier's Shadows
by Lilah Rivers
KINDLE BARGAIN #ad
Brand New Release from Lilah Rivers
Melinda Davies, a young woman of unwavering faith, stands on the cusp of a life-altering journey. Recently bereaved by her mother's untimely death, she embarks on a cross-country train ride to live with an uncle she has never met before. Faced with a future marred by uncertainty, Melinda clings to her dreams of chivalry and true love. Little does she know that her encounter with the enigmatic Oscar would set her on a path of unexpected emotions and thrilling adventure, though.
Will the blossoming affection for this mysterious man be able to redefine her destiny?
Oscar Sullivan had once known the joys of a simple rancher's life, but heartache and wanderlust have driven him to the rails. On the train, fate leads him to Melinda and his protective instincts and burgeoning feelings pull him into her world…
---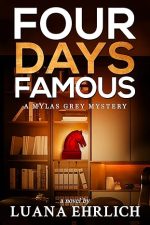 Four Days Famous
by Luana Ehrlich
KINDLE BARGAIN #ad
Mylas Grey doesn't want to be famous. Not even for a day. As a private investigator, he prefers to fly under the radar.
However, when a well-known doctor asks Mylas to investigate his father's murder, that's exactly what happens. Suddenly, Mylas is dodging reporters while interviewing suspects and searching for the dead man's elusive girlfriend.
In the end, he narrows his suspects down to three people . . .
First, there's the fired employee . . . The man had opportunity and means, but did he have enough fire in his belly?
Then, there's the ambitious daughter . . . She had motive, opportunity, and means, but would she really kill her own father?
And finally, there's the disgruntled client . . . He had motive and means, but did he have opportunity?
Check out:
(Mylas Grey Mysteries)
---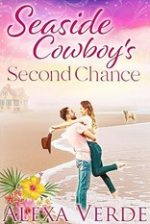 Seaside Cowboy's Second Chance
by Alexa Verde
KINDLE BARGAIN #ad
A woman with broken dreams and promises. A cowboy with a broken – by her – heart. A stray dog with a possibly broken paw. And everyone with a dangerous secret. Even the dog.
When free-spirited Skylar Rafferty left her beachside hometown, she promised her high school sweetheart she'd return soon and marry him. Fifteen years later and no longer free-spirited, she returns to plan the wedding—her grandmother's. When her grandmother's fiancé goes missing, Skylar turns to her former sweetheart for help while aching for a second chance…
"A new series to dive into as the characters and drama jump off of the pages of this book. Alexa Verde has a way with words that just captures me every time and keeps me engaged with the story until the conclusion of the book." nanc VINE VOICE
Check out:
(Seaside Cowboys Series)
---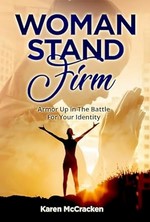 Woman Stand Firm
by Karen McCracken
KINDLE BARGAIN #ad
Popular Christian speaker and comedian Karen McCracken is bringing her inspirational message for women in the new book Woman Stand Firm.
Women today struggle to search for an identity. Social media, constantly changing cultural norms and secular forces tell women what they should believe and feel. Woman Stand Firm is a message that is inspiring and encouraging women all across the globe as so many women are lost, hurting, wondering who they are and what their purpose is. Often times we're told we're not enough or we're too much.
The hurt you feel, the roles you play, the titles you earn, the labels you wear, are not your identity. It's time to change the thinking that compels women to become something other than who they were born to be.
---
Saving Wren
by Lynn Landes
KINDLE BARGAIN #ad
Meet the women determined to fight for more and the men who come to love them in the exciting Women's Work Exchange Series! 
Follow Wren and Oscar as they fight for their love in Book 2 of the exciting Women's Work Exchange Series!
Wren Schmidt's world crumbles when her husband's treachery shatters their marriage. Abandoned and humiliated, she finds herself an outcast in the very community she once called home. Determined to rebuild her life and provide for her son, Wren finds work as a toy inventor, catching the attention of influential figures in New York's bustling toy industry. As her talents attract the interest of the renowned Fielding Toy company, she finds solace in her newfound success, yet the wounds of betrayal continue to haunt her…
Every step they take is guided by a loving hand, and if they trust in their faith, they will learn that the Lord always has a plan.
Check out:
(The Women's Work Exchange Series)
---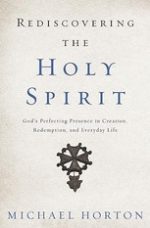 Rediscovering the Holy Spirit
by Michael Horton
KINDLE BARGAIN #ad
KINDLE NOOK AUDIBLE KOBO APPLE
Like the cane that soon feels like an extension of the blind man's own body, we too easily begin to think of the Holy Spirit as an extension of ourselves.
Yet the Spirit is at the center of the action in the divine drama from Genesis 1:2 all the way to Revelation 22:17. The Spirit's work is as essential as the Father's and the Son's, yet the Spirit's work is always directed to the person and work of Christ. In fact, the efficacy of the Holy Spirit's mission is measured by the extent to which we are focused on Christ. The Holy Spirit is the person of the Trinity who brings the work of the Father, in the Son, to completion. In everything that the Triune God performs, this perfecting work is characteristic of the Spirit.
---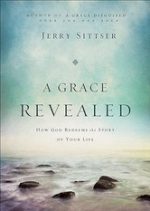 A Grace Revealed
by Jerry Sittser, Jerry L. Sittser
KINDLE BARGAIN #ad
KINDLE NOOK AUDIBLE KOBO APPLE
Twenty years ago, Jerry Sittser lost his daughter, wife, and mother in a car accident. He chronicled that tragic experience in A Grace Disguised, a book that has become a classic on the topic of grief and loss.
Now he asks: How do we live meaningfully, even fruitfully, in this world and at the same time long for heaven? How do we respond to the paradox of being a new creature in Christ even though we don't always feel or act like one? How can we trust God is involved in our story when our circumstances seem to say he isn't?
---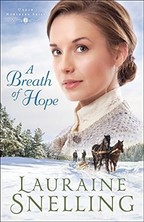 A Breath of Hope
by Lauraine Snelling
KINDLE BARGAIN #ad
KINDLE NOOK AUDIBLE KOBO APPLE
Nilda Carlson has been trying to save enough money to go to America for months, so when a letter from Einar and Gerd Strand arrives, offering to pay her ticket, she jumps at the chance. Her younger brother Ivar accompanies her, and they can't wait to join their brother Rune and his family in the northern forests of Minnesota.
Signe and Rune Carlson are thrilled to welcome Nilda and Ivar to America, but life on the farm remains a struggle. Though Gerd has softened and grown to love the Carlson family, Einar is still harsh and unforgiving, obsessed solely with felling as many trees as possible…