Tuesday's Christian eBooks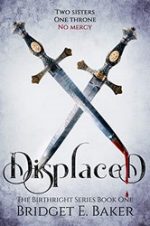 Displaced
by Bridget E. Baker
LIMITED TIME FREE #ad
KINDLE NOOK AUDIBLE KOBO APPLE
My mom should have killed me the day I was born. Being a twin complicates the Evian line of succession, but Chancery Alamecha is fine letting Judica inherit the throne. After all, she's the stronger sister—the merciless fighter, the ruthless politician, and the groomed heir. But something unexpected happens when Chancery tries on her mother's staridium ring, forcing her into a role that she never wanted: the prophesied queen who will prevent the destruction of Earth.
Now I have to kill my sister. Judica, enraged by this turn of events, vows to do anything to reclaim her rightful place as empress. Including challenging Chancery to a battle to the death…
Check out:
(The Birthright Series)
---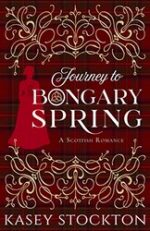 Journey to Bongary Spring
by Kasey Stockton
KINDLE BARGAIN #ad
New release from Kasey Stockton. He only has eyes for revenge, and she only has eyes for him.
Isobel McEwan has been beholden to her chief for eight years – ever since he took her in and gave her a home after her parents died. So when he asks her to marry a rival laird to aid the clans in finding peace, she has little choice but to agree to his request. The only problem: she's desperately in love with another man.
To free herself from the burden of unrequited love before entering into a marriage of convenience, Isobel devises a plan to journey to the healing well that has helped so many others, certain that if she can drink from its spring, she will be healed from her lovesickness for Kieran and prepared to marry the rival laird. But her chief will never willingly let her go, so she must sneak out in the dead of night and cross through dangerous lands alone…
---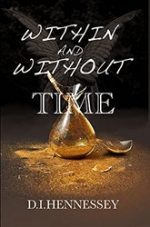 Within and Without Time
by D. I. Hennessey
KINDLE BARGAIN #ad
Experience the Origin of a Prophet …
When a sixteen-year-old boy is suddenly caught up in a series of miraculous encounters, it heralds an adventure that will transform his life, rock his town, and trigger events that will ultimately change the world!
Befriended by a powerful angelic warrior, Jimmy finds himself in the center of God's plan for Earth's final Great Revival. The beginning of God's amazing harvest at the End of the Age. Like an intense roller coaster, the journey he experiences is exciting and unpredictable. Heartwarming, as well as heart-rending. God prepares him for a mission more extraordinary than anything he could have imagined, placing him in the rare company of ancient prophets and apostles alike…
Check out:
(The Traveler)
---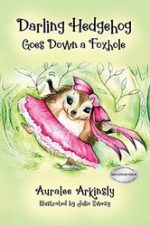 Darling Hedgehog: Goes Down a Foxhole
by Auralee Arkinsly
KINDLE BARGAIN #ad
Darling Hedgehog was worried…… because she couldn't find her parents. Where had they gone?
Everyone loves an adventure, and this story is sure to delight young and old (parents). When Darling meets Miss Fox the two become friends, but there is danger in the world, and one must be careful. Beware of strangers bearing gifts. Miss Fox wants to be a good friend, but she has a secret that makes it harder than she would like. Can she overcome her instincts? What will happen at dinner time?
You'll love this wonderfully illustrated early chapter book because it introduces your future bookworm to Onomatopoeia, Simile, Opposites, Homophones, and much more while keeping the action going.
---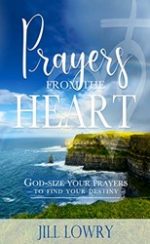 Prayers from the Heart:
God-Size Your Prayers to Find Your Destiny
by Jill Lowry
KINDLE BARGAIN #ad
"Prayers from the Heart" has reached number one in new releases by capturing the hearts of people who want to learn more about the power of prayer. Discover the real power of prayer as you read these real life stories where people prayed bold prayers and saw God move in their lives.
Pray the prayers within this book and find that your relationship with God will grow stronger and your faith will come alive. God loves to hear your prayers and is waiting for you to pray. As you begin praying God-sized prayers, you may just find your destiny as God answers your prayers!
---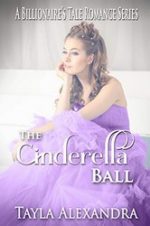 The Cinderella Ball
by Tayla Alexandra
KINDLE BARGAIN #ad
She's a slave to her family. He's a slave to his work.
Stormy James is a captive of her family. After the passing of her father, she spent her teenage years being mistreated by her step-mother and step-sisters. Now as an adult, Stormy is stuck working in the "family" hotel.
Zander Holloway is next in line to attend The Cinderella Ball, an annual charity auction held at a local hotel. Unlike his father and brother, he has no wish to be gawked at by hundreds of females, or bid upon like a slab of prime-cut steak…
From the moment Zander sees her, he's captivated. Determined to find out more about the hotel maid who so easily brushed him off, and held such sadness deep in her eyes, he seeks her out…
Check out:
(The Billionaire Recluse)
---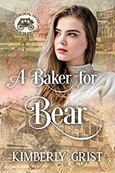 A Baker for Bear
by Kimberly Grist
KINDLE BARGAIN #ad
A debutante baker with a stammer. A compulsive widowed blacksmith with two young daughters. Will they find a way to coexist or even better, forge a romantic relationship?
Ada Pike longs to leave the life of a socialite and use her skills as a baker to love and nurture a family. A move to the country will perfectly suit her first steps into life on her own. Barrett Montgomery rejects the idea of a mail-order bride. What he needs is a housekeeper—someone he can fire if things don't work out the way he likes.
Can a matchmaking agency work miracles to bring two people with opposing goals together?
---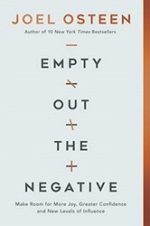 Empty Out the Negative
by Joel Osteen
KINDLE BARGAIN #ad
KINDLE NOOK AUDIBLE KOBO APPLE
You were created to be filled with joy, peace, confidence, and creativity. But it's easy to go through life holding on to things that weigh you down-guilt, resentment, doubt, worry. When you give space to these negative emotions, they take up space that you need for the good things that move you toward your destiny.
How much room are you giving to shame, to regret, to being against yourself? Whatever it is, it's too much. Life is too short for you to live bitter and discouraged, letting your circumstances hold you back.
---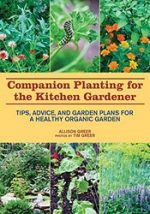 Companion Planting for the Kitchen Gardener
by Allison Greer
KINDLE BARGAIN #ad
KINDLE NOOK AUDIBLE KOBO APPLE
Companion planting techniques have been used for centuries to facilitate better, more nutritious, and more abundant crops.
With Companion Planting for the Kitchen Gardener, you'll have all the information you need in clear, concise terms and with charts and garden plans you can copy or modify to suit your family's needs.