Monday's Christian eBooks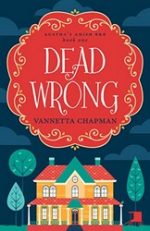 Dead Wrong
by Vannetta Chapman
LIMITED TIME FREE #ad
Who killed Russell Dixon? When Agatha Lapp's brother and sister-in-law are tragically killed in a buggy accident, Agatha relocates to the new Amish community in Hunt Texas, nestled in the Texas Hill Country. She's there to make a success of her brother's dream–an Amish B&B. Agatha is friendly, efficient, and capable. She's also a fifty-five year old widow who has learned to be independent. When she discovers Russell Dixon's lifeless body in Cabin 3, she runs next door where retired detective Tony Vargas lives.
---
No Greater Love
by Judah Knight
KINDLE BARGAIN #ad
True Love Costs…Everything
The Davenports, along with Lacy, Kerrick, Jose, and Ann return to Mexico with dreams of finding ancient treasure and a lost Mesoamerican city. The clues are promising, but the expedition gets sidetracked. A friend is caught up in the Mexican Cartel, and the Davenports must help him. Their search sends them on a perilous journey that ends in pain, hope, loss, and love. They learn firsthand about a strange practice of the ancient, Mesoamerican people, and Lacy has a front-row seat to one of life's greatest lessons on love.
Check out:
(The Davenport Series)
---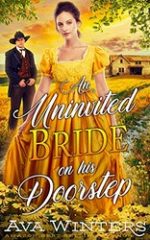 An Uninvited Bride on his Doorstep
by Ava Winters
KINDLE BARGAIN #ad
New release from Ava Winters
An accident brings her to his doorstep. A game of luck binds them forever. Is a simple twist of fate enough to create a love that will stand proud against corruption?
Winona is about to get married when she witnesses an act of profound violence. An accident brings her to the Foley ranch which is led by the adamant Logan Foley and his recluse brothers. A marriage of convenience is the only way for her to keep her honor and escape the past. Will she be able to show her new husband that falling in love is his only salvation too?
Logan has severed ties long ago with the community due to his parents' death. God knows though that his ranch needs a woman's touch…
---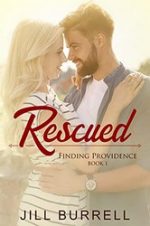 Rescued
by Jill Burrell
KINDLE BARGAIN #ad
Winner of the 2019 Golden Rose Contemporary Romance Contest.
Breaking down in a nowhere town called Providence wasn't part of the plan.
The only break single mother, Amy Lawson, catches after losing her job and finding her boyfriend with another woman, is a broken-down car. Stranded and desperate, she finds herself at the mercy of a handsome, brooding mechanic. When he offers her help, she accepts, knowing too well the pain that comes from trusting others.
Widower and grieving father, Ben Young, fixes cars and avoids people. He can't stand to see the pity in their eyes…
Check out:
(Finding Providence Series)
---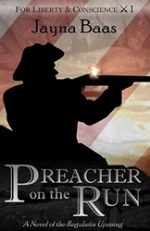 Preacher on the Run
by Jayna Baas
KINDLE BARGAIN #ad
STANDING FOR TRUTH COULD COST HIM HIS FREEDOM. It's 1771, and Robert Boothe has spent the last four years leading the tyrant-hating Regulators against North Carolina's corrupt British government. All he wants is a safe place for his little Baptist church to live and worship God. But the established church wants him to shut up. The governor wants him dead.
FIGHTING FOR FREEDOM COULD COST HIM HIS LIFE. Being an unlicensed dissenter preacher has already made Robert a target. Then Colonel Charles Drake comes to town with one ambition: winning the governor's favor, no matter what it takes. And Robert Boothe just might be his last chance.
YOU CAN RUN, BUT YOU CAN'T HIDE.
---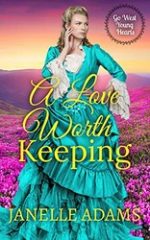 A Love Worth Keeping
by Janelle Adams
KINDLE BARGAIN #ad
She's the town beauty. He's a nice guy hoping to find a sweet girl. Will opposites attract – or tear Betty and Jackson apart?
With long lashes that dance on her face and an uncanny ability to sashay her hips, Betty Cobble is the desire of nearly every man in the gold rush town of Coyote Pass – and she knows it. She revels the attention, and the last thing she wants is to give it up by marrying.
Jackson Rider arrived in town a few months earlier, bringing with him a secret he's ashamed of. He's made good friends and has a decent job, but what Jackson really wants is to find a nice woman to marry. But a gold rush town predominately made up of men does not leave Jackson with many options – and cocky, flirtatious Betty is definitely not one of them…
Check out:
(Go West Young Hearts Series)
---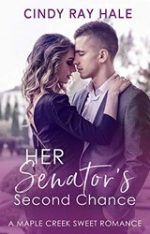 Her Senator's Second Chance
by Cindy Ray Hale
KINDLE BARGAIN #ad
Two exes stuck together. Could this be their second chance?
When Virginia state senator Adam Larson returns to his hometown of Maple Creek, Virginia after a long absence, the last person he expects to bump into is his old high school girlfriend. Is he too focused on his re-election and his engagement to worry about what happened long ago? Or will buried memories and emotions come back to the surface?
Natasha Jenkins runs the venue where he's holding a campaign fundraiser dinner, and her business is on the brink of collapse. Can she overcome her past to let love in?
Check out:
(Maple Creek Sweet Romance Series)
---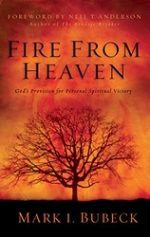 Fire From Heaven
by Mark I. Bubeck, Craig Bubeck
KINDLE BARGAIN #ad
There is a great awakening on the 21st century church's horizon, and it depends on you. All the signs of history and culture point to the certainty of God bringing about revival to his people, one by one – and soon!
Satan knows that to resist broad-scope revival, the spiritual battlefront is ironically very personal. You must understand your vital part in the immanent battle and equip yourself enthusiastically to answer the call.
---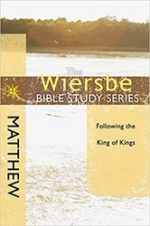 The Wiersbe Bible Study Series: Matthew
by Warren W. Wiersbe
KINDLE BARGAIN #ad
Many Bible scholars believe that the book of Matthew is the most important document of the Christian faith. It connects the Old and New Testaments and introduces a king, the Lord Jesus, and His people, the church. The book of Matthew offers a unique look at the revolutionary life and words of Jesus, and shares His dynamic principles for becoming a faithful subject in the kingdom of God.
---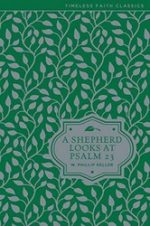 A Shepherd Looks at Psalm 23
by W. Phillip Keller
KINDLE BARGAIN #ad
A fresh new update to the beloved classic A Shepherd Looks at Psalm 23.
W. Phillip Keller writes of the loving Shepherd of Psalm 23 who leads his sheep to the green pastures and cool waters. The Lord is My Shepherd, I Shall Not Want. The truth and comfort of these familiar words spring to life in this gift edition of W. Phillip Keller's classic work, A Shepherd Looks at Psalm 23. Based on his years as a keeper of sheep, Keller infuses new hope and meaning into our relationship with Christ, the Good Shepherd.