Thursday's Christian eBooks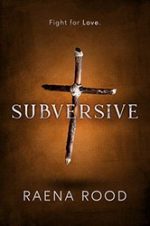 Subversive
by Raena Rood
LIMITED TIME FREE #ad
When Christianity is banned in the United States, those Christians who refuse to renounce their faith are arrested and imprisoned. To avoid arrest, some go into hiding. They are known as subversives, and they are ruthlessly hunted by soldiers of the government's Task Force.
Since the night of her parent's arrest, Gemma Alcott has been hiding in an abandoned coal mine with a group of subversives. She's found a home – and someone to love – but she's never forgotten the love she left behind…
Facing interrogation and possible death, Gemma must summon the strength – and faith – to protect her friends, no matter the cost.  And Taylor must decide if he's fighting against evil…or for it.
Check out:
(Subversive Series)
---
Jenna's Creek Novels Complete Series Box Set
by Teresa Slack
KINDLE BARGAIN #ad
Leave the drama of politics and pandemics behind and travel back to a simpler time when the only thing you had to worry about was hiding the skeletons in your closet from your neighbors. When people say nothing ever happens in a small town, they're just not paying attention.
Welcome to Jenna's Creek, Ohio, circa 1970's, where mystery, romance, scandals & endearing characters lurk behind every picket fence. Five complete small-town novels. One epic collection.
STREAMS OF MERCY
REDEMPTION'S SONG
EVIDENCE OF GRACE
A JENNA'S CREEK WEDDING: A CHRISTMAS NOVELLA
LEGACY OF FAITH
---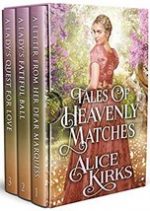 Tales of Heavenly Matches
by Alice Kirks
KINDLE BARGAIN #ad
Three of my best-selling Regency romance stories! Heart-melting stories filled with strong emotion, suspense, plot twists, and always, love!
A Letter from Her Dear Marquess
A Lady's Fateful Ball
A Lady's Quest for Love
If you love clean Regency romances that feature dynamic and inspiring women of the era and determined, yet charming, male protagonists, then you are going to love this collection!
---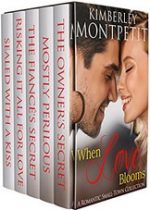 When Love Blooms Collection
by Kimberley Montpetit
KINDLE BARGAIN #ad
Sweep the ordinary world away with this big collection of romance set in a variety of intriguing and colorful small towns. Friendly neighbors and family secrets all come together in this sweet romantic collection.
You'll get lost in the magic of the Southern bayous, fall in love with the colorful coast of Italy, take moonlit walks on the beach with the love of your life, enjoy quaint shops, bakeries, and even a castle or two. Transport yourself to a wealthy oil estate with secret journals hidden in the attic, dig for treasure in ancient Egypt, or enjoy the bliss of the mountains of charming Montana where everyone is your best friend—or you find the soul mate that changes your life forever.
THE OWNER'S SECRET; MOSTLY PERILOUS: The Women of Ambrose Estate;
THE FIANCE'S SECRET; RISKING IT ALL FOR LOVE;
SEALED WITH A KISS
---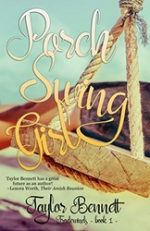 Porch Swing Girl
by Taylor Bennett
LIMITED TIME FREE #ad
What if friendship cost you everything? Stranded in Hawaii after the death of her mother, sixteen-year-old Olive Galloway is desperate to escape. She has to get back to Boston before her dad loses all common sense and sells the family house. But plane tickets cost money – something Olive gravely lacks.
With the help of Brander, the fussy youth group worship leader, and Jazz, a mysterious girl with a passion for all things Hawaiian, Olive lands a summer job at the Shave Ice Shack and launches a scheme to buy a plane ticket home before the end of the summer.
But when Jazz reveals a painful secret, Olive's plans are challenged. Jazz needs money. A lot of it. Olive and Brander are determined to help their friend but, when their fundraising efforts are thwarted, Olive is caught in the middle. To help Jazz means giving up her ticket
home. And time is running out.
Check out:
(Tradewind Series)
---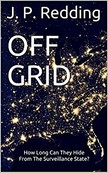 OFF GRID
by J. P. Redding
KINDLE BARGAIN #ad
How Long Can They Hide From The Surveillance State?
From the halls of D.C. to the remote shores of Michigan's Upper Peninsula, OFF GRID is a wild ride through a dystopian near future of mass surveillance.
In the wake of a global calamity, the economy collapses. The Feds respond by wielding every power of the Welfare State to control the populace. A key tool is PivPal, an indispensable smartphone used to track citizens. As civil liberties crumble, resistance is relegated to flyover country whose residents – derided as off-gridders – cling to the time-honored virtues of freedom, self-reliance, and charity. Against this backdrop, Jenny Hernandez struggles to keep her rural church community nourished and safe. Hiding from the Feds, a team of inventors, and Jenny's ex, arrive to complete the amazing plasma drive. They bring hope, but also the watchful eye of Big Brother. With the authorities closing in, local law enforcement must choose sides.
---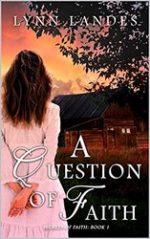 A Question of Faith
by Lynn Landes
KINDLE BARGAIN #ad
Brand New Release from Lynn Landes.
Abbilene loses her husband and her dreams in the fire that destroys the flour mill. The town is crying out for answers, and the mayor promises justice. During the reading of her husband's will, Abbilene's faith is tested when she discovers the true depths of his betrayal. She will inherit the mill and the money to rebuild if she adopts his son, left in an orphanage in San Francisco. The son no one knew existed! How can she love a child her husband fathered with another woman?
There are those who do not want the mill rebuilt and seek to stop Abbie at all costs. Even if that means harming a child. With Tucker at her side, they must retrieve the child and return home to finalize his adoption.
---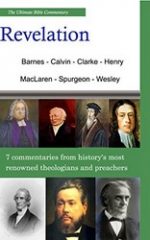 The Ultimate Commentary On Revelation
by Multiple Authors
KINDLE BARGAIN #ad
THE ULTIMATE COMMENTARY ON REVELATION
Too often we forget the wisdom of the past. We are fortunate to be left a great legacy of Bible study. The past, both recent and distant, had many great students of God's Word, the Bible.
This publication, The Ultimate Commentary, brings you 7 different insights into John's Revelation.
---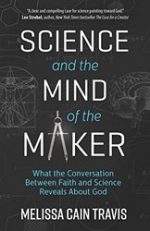 Science and the Mind of the Maker
by Melissa Cain Travis
KINDLE BARGAIN #ad
Are We an Accident…or Not? The question of cosmic origins and our place in the grand scheme of things has been debated for millennia. Why do we exist? Why does anything exist at all?
Today's popular narrative, based on advancements in science, is that it all happened by natural, random processes. Melissa Cain Travis points to powerful evidence that the opposite is true—that cosmology, astronomy, biochemistry, and other disciplines strongly support what she calls "The Maker Thesis," which explains the origin, rationality, and intricacy of nature and the human mind's capacity to comprehend it.
---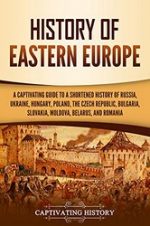 History of Eastern Europe
by Captivating History
KINDLE BARGAIN #ad
How much Eastern European history do you know?
The story of Eastern Europe is one of successes and failures, competing interests, and the rise and fall of states and empires. The ancient Greek and Roman empires knew the importance of Eastern Europe for trade and settlement. Later, during the Migration Period, also known as the "Barbarian Invasions," Eastern Europe became the stomping grounds for many people groups. The Visigoths, Huns, Slavs, and central Asian Turkic tribes like the Avars and Khazars all made their way into Eastern Europe.