Friday's Christian eBooks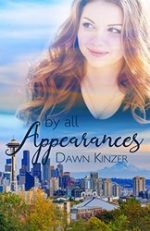 By All Appearances
by Dawn Kinzer
LIMITED TIME FREE #ad
An attractive special events planner is determined to keep her distance. A disfigured musician struggles to guard his heart. By all appearances, both are destined to fail.
Liana Tate, a special events planner grew up in a high-profile family. No matter what she does, Liana feels she never measures up.
Bryan Langley, a talented musician, was close to signing a recording contract when a barn fire left part of his face severely burned. He survived, but his career did not…
---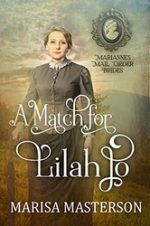 A Match for Lilah Jo
by Marisa Masterson
KINDLE BARGAIN #ad
Brand New Release from Marisa Masterson.
He's no spring chicken. She's not a summer blossom. Together, they add up to a marriage made out of necessity.
Roland Devers vowed to stay a bachelor after his fiancée broke off their engagement. He never expected to raise a child, especially not a girl. His brother's death lands the four-year-old at his livery and into his care.
Lilah Jo Henry struggles through life. Her husband's death only adds to those struggles. Her sixteen-year-old daughter's scandalous behavior gives Lilah the push she needs to move the two of them away.
---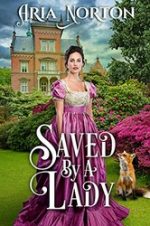 Saved by a Lady
by Aria Norton
KINDLE BARGAIN #ad
Brand New Release from Aria Norton
Sylvia Spencer loves living in the countryside and upon coming across an injured fox, her calling comes to life as she nurses it back to health. When a hunter is after it, Sylvia rushes to its aid, much to the hunter's surprise. She obviously cannot help but immediately dislike him, but despite being wary of the man, he talks her into a picnic. Strangely intrigued by him, Sylvia meets Landon day after day in the woods… However, her duty of marrying an appropriate suitor is wandering above their growing connection.
Can these two opposites be brought together in harmony?
If only lies were the only obstacle threatening to ruin their chance at happiness though…
---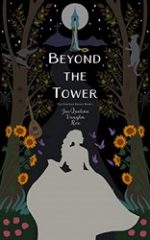 Beyond the Tower
by JacQueline Vaughn Roe
LIMITED TIME FREE #ad
My tower was my prison, until I betrayed my witch.
She told me twisted tales by the fireside and allowed me books that filled me with longing. That was my life. It was all I had. 'Til one night, Paul heard me singing and convinced me to hope that we could escape together. Life could be different, if I had the courage to escape the witch's grasp.
But she found and killed him. And she's cast me out, alone. Without him. Without her…
Rapunzel's journey begins weaving fairy tales and faith together in a lyrical retelling you won't forget.
Check out:
(The Journey Series)
---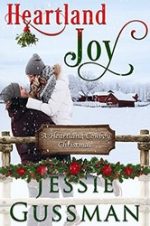 Heartland Joy
by Jessie Gussman
KINDLE BARGAIN #ad
Shawn Barclay didn't plan to stay in Iowa long. He'd only left his family and the close-knit community of Mistletoe, Arkansas as a favor to his parents. They'd asked him to help the daughter of a friend who was in an accident. After arriving in Iowa, it doesn't take long before Shawn invests in saving more than the woman's farm. When he sees how the town avoids her, he decides to save her reputation, as well.
Bridget Rawlings isn't exactly considered a catch in Prairie Rose, Iowa. In fact, the locals all but shun her and her three children. A cloud of death and disaster seems to surround both her and her farm. After all, The Bad Luck Widow has already buried two husbands…
Check out:
(A Heartland Cowboy Christmas Series)
---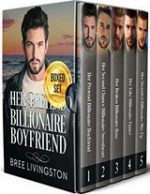 The Clean Billionaire Romance Boxed Set
by Bree Livingston
KINDLE BARGAIN #ad
Five Clean Full-Length Novels!
Book 1: Her Pretend Billionaire Boyfriend
Book 2: Her Second Chance Billionaire Sweetheart
Book 3: Her Broken Billionaire Boss
Book 4: Her Fake Billionaire Fiancé
Book 5: Her Stranded Billionaire Mix-Up
"I loved each of the books. The men although different each was phenomenal. The mystery for each story was a keeper upper till end of story. Thank you for writing great wholesome" by Amazon Customer
---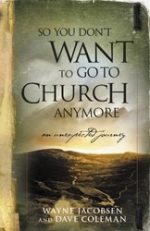 So You Don't Want to Go to Church Anymore
by Wayne Jacobsen, Dave Coleman
KINDLE BARGAIN #ad
KINDLE NOOK AUDIBLE KOBO APPLE
Jake Colsen, an overworked and disillusioned pastor, happens into a stranger who bears an uncanny resemblance (in manner) to the apostle John. A number of encounters with John as well as a family crisis lead Jake to a new understanding of what his life should be like: one filled with faith bolstered by a steady, close relationship with the God of the universe. Facing his own disappointment with Christianity, Jake must forsake the habits that have made his faith rote and rediscover the love that captured his heart when he first believed.
---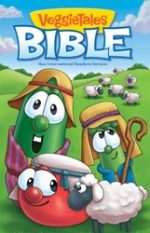 NIrV, The VeggieTales Bible
by Zondervan
KINDLE BARGAIN #ad
Grow with the Bible VeggieTales-style! Join Bob, Larry, and all the rest of the VeggieTales characters as they explore the most amazing book of all time. Filled with fun features, children will learn more about God and how he wants us to live.
This Bible contains the complete text of the New International Reader's Version (NIrV): written at third grade reading level and the perfect steppingstone to the NIV, the world's most popular modern English translation.