Thursday's Christian eBooks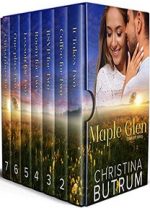 Maple Glen Complete Series Box Set
by Christina Butrum
LIMITED TIME FREE #ad
Seven full-length small-town romance novels by Christina Butrum.
Welcome to Maple Glen, where the Mitchell siblings are all about to learn that love has a way of finding you when you least expect it. From falling in love with the boy next door, the new cop in town, and the troubled mechanic with a heart of gold, the one thing that doesn't change is the matchmaker behind it all.
"Mitchell synlings as love come for them. Good clean stories, with good plots . From a confirmed bachelor, or a young woman wanting a small town, and how love and a job opened for her. Enjoy one or all they are good." by Amazon Customer
---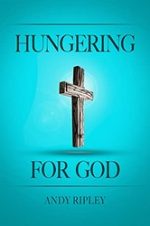 HUNGERING FOR GOD
by Andy Ripley
LIMITED TIME FREE #ad
Whether people have enough food or not, they are always hungry for something. This world is a world of appetites, and human beings are always searching for some kind of satiation. People are constantly looking to fulfill some desire or another. What sin has done to us as a people is this; it has distorted our appetites. It has made the satisfaction of our physical desires to be our primary concern, while minimizing, disguising or even completely obscuring our spiritual needs. What the body wants has become first in our priorities, rather than what the soul needs.
One of the great lessons which the Lord taught when He was on the earth was that mankind needs to be hungry for the main thing and not just the other things. Jesus Christ, Himself, is presented as the main thing which we ought to hunger after…
---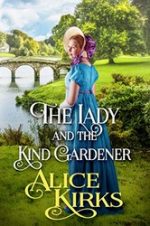 The Lady and the Kind Gardener
by Alice Kirks
KINDLE BARGAIN #ad
Brand New Release from Andy Ripley.
Lady Elizabeth Derby has her whole life planned out: marry the Duke of Manchester and have a glittering future amongst the ton. However, everything turns upside down when she pulls a childish prank, taking her younger sister out in the lake on a leaky boat… Luckily for her, she will be rescued by their handsome gardener. Little did she know though that this fateful moment would mark the end of her longed-for betrothal.
When her reputation becomes tarnished, will Elizabeth manage to clear her name and find love against all odds?
---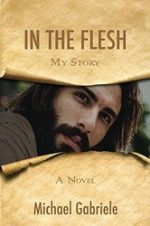 In The Flesh – My Story
by Michael Gabriele
KINDLE BARGAIN #ad
Experience Jesus' life through HIS eyes in this one-of-a-kind, first-person novel that holds true to the gospels, all from our Hero's own perspective.
Relive the greatest story ever told through the eyes of the one who cured the incurable and walked on water … who challenged both religious and political establishments … who suffered all the brutality of a Roman crucifixion … and who victoriously abandoned his tomb. Let Jesus lead you through a riveting adventure that deeply explores his personal thoughts, joys, fears, frustrations, even his most profound prayers as he walked this earth in the flesh – fully divine and fully human, on a mission to save mankind.
Prepare to experience a life you never completely contemplated. Dare to walk with Christ through a sacrifice you never ventured to appreciate. Savor a love you will never fully fathom.
---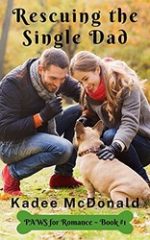 Rescuing the Single Dad
by Kadee McDonald
KINDLE BARGAIN #ad
Will Erin and Jason find their "forever homes" in each other's hearts?
As the director of PAWS, the "Pearson Animal Welfare Society," Erin Pearson stays busy helping stray and surrendered pets find the "forever homes" they deserve. The small-town animal shelter was the life's work of her beloved grandmother, but when a million-dollar donation to a new building project is embezzled, Erin fears the scandal will be the end of PAWS.
The drive up from San Antonio to the beautiful Texas Hill County to adopt a dog for his daughter is nothing more than an inconvenience for financial advisor and single dad, Jason Blaine. That is, until he meets the lovely director of PAWS.
Check out:
(PAWS for Romance Series)
---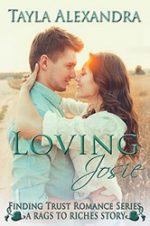 Loving Josie
by Tayla Alexandra
KINDLE BARGAIN #ad
She doesn't think she can be loved. He has enough love for them both.
The failure of a harsh system and the scars of a tough past have left Josephine Lowry homeless on the streets of Trust, Arizona. In the dead of winter, cold and hungry, she takes refuge in a man's home while he's away. She means no harm, and she'll be gone before he ever comes home.
Nervous about proposing to his girlfriend, Patrick Knowles is almost relieved when she breaks it off with him before he can board his plane. Now, the only problem is disappointing his mother, who expects to meet 'the fiancé' at the upcoming holiday.
Check out:
(Finding Trust Romance Series)
---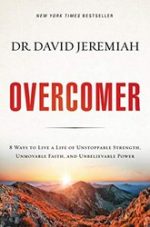 Overcomer
by David Jeremiah
KINDLE BARGAIN #ad
KINDLE NOOK AUDIBLE KOBO APPLE
Do you want to live a life of unstoppable strength, unmovable faith, and unbelievable power in the face of every challenge? Learn how to become an Overcomer—starting right now.
We live in a time of deep uncertainty, and yet the Bible promises that we were created to enjoy lives of freedom, even in times when the world around us seems filled with darkness. You were not made to live in disappointment, disillusionment, and defeat, and God has given you the tools to live a life defined not by your trials, but by your victories.
---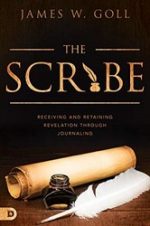 The Scribe
by James W Goll
KINDLE BARGAIN #ad
An interactive guide to hearing from God. After centuries of neglect, the Church is re-awakening to the fact that God does still speak today and He desires to have a personal relationship with His people. Journaling is a historically tried and trusted tool used to receive, retain, and properly steward the voice of God.
In this Bible-based interactive journal, James Goll writes with clarity and authority. The Scribe includes a step-by-step process designed to help you grow in greater intimacy with the Holy Spirit.
---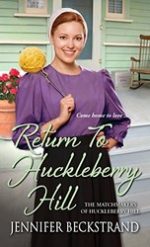 Return to Huckleberry Hill
by Jennifer Beckstrand
KINDLE BARGAIN #ad
KINDLE NOOK AUDIBLE KOBO APPLE
An elderly Amish couple play matchmaker for their brokenhearted grandson and his best friend's sister in this romance by the author of Huckleberry Hearts.
When it comes to matchmaking, Huckleberry Hill, Wisconsin's unstoppable octogenarians Anna and Felty Helmuth never seem to run out of opportunities – or grandchildren . . . Reuben Helmuth is plenty bitter. John King, his best friend—or so he thought—is engaged to the girl Reuben loved…
Check out:
(The Matchmakers of Huckleberry Hill Series)
---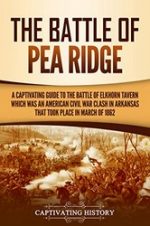 The Battle of Pea Ridge
by Captivating History
KINDLE BARGAIN #ad
The Pea Ridge campaign is considered the most important series of events in the Trans-Mississippi Theater. The Battle of Pea Ridge, which took place from March 6th to March 8th, 1862, was the climax of the campaign, in which the Union Army was ultimately victorious. The campaign began in a winter snowstorm when the Federal Army of the Southwest flushed the Rebels from southern Missouri into northern Arkansas. The Yankees lay camp along the northwestern border of Arkansas to prevent both the Confederate volunteer army and the Missouri State Guard from reinfiltrating Missouri.
---
Me and My Sewing Machine
by Kate Haxell
KINDLE BARGAIN #ad
This jargon-free, fully illustrated guide to using your sewing machine explains essential techniques and offers easy projects for getting started.
Straightforward and accessible, Me and My Sewing Machine contains everything you need to know to get the most out of your sewing machine. There are no intimidating specialty techniques, painstaking procedures, or complicated methods. Instead you will find easy-to-understand, practical and decorative techniques that make sewing simple, even if you have never used a machine before.