Wednesday's Christian eBooks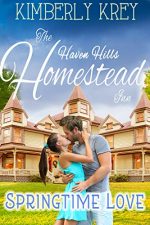 Springtime Love at The Homestead Inn
by Kimberly Krey
LIMITED TIME FREE #ad
She's a billionaire thrust into hiding. He's a wealthy cowboy seeking solitude. When the two are roped into running his granddad's inn, their chemistry is too strong to deny. But will the secrets of her past destroy their shot at love?
Five billionaire siblings are sent into hiding when their mafia-linked granddad makes a plea bargain that puts them at risk. Through a relocation program, they're sent to help run The Homestead Inn.
Now each must hide their secret past, adapt to their unexpected future, and learn how to answer the call when love comes knocking.
Check out:
(Billionaires In Hiding Family Romance Series)
---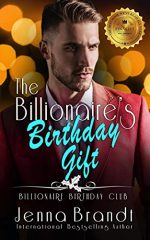 The Billionaire's Birthday Gift
by Jenna Brandt
KINDLE BARGAIN #ad
What do you give the billionaire who has everything?
Nate Miller's music company just sold for a billion dollars, making him one of the youngest billionaires in the world. Despite getting the life he thought he always wanted, he can't help but be nostalgic about the girl who got away because of it. When he finds out she's getting engaged, he decides he needs to do something about it before it's too late.
Stella Buchanan is a triple threat. Though best known for her acting career, singing was always her true passion. The problem was the music industry revolved around Nate Miller, her ex-boyfriend and record producer. When he broke her heart, she promised to leave that world behind forever. At least, until she runs into Nate at the Billionaire Birthday Club during Christmas…
Check out:
(Billionaire Birthday Club Series)
---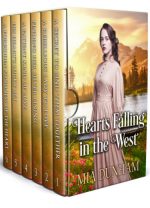 Hearts Falling in the West Collection
by Multiple Authors
KINDLE BARGAIN #ad
6 best-selling Historical Western novels! Delightful tales full of emotion, love, drama, action, plot twists and heart-melting romance!
A Secret to Bind Them Together
A Rebellious Lady to Love
Finding Her Silver Lining
A Patient Kind of Love
His Heart's Lucky Bet
A Forbidden Fondness of The Heart
"Loved the stories. They captivated me and kept me wanting to read. The extended epilogue should be part of every story. It helps to complete them. Keep writing and I will keep reading" by Amazon Customer
---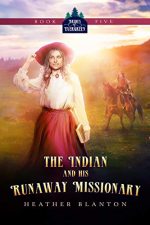 The Indian and His Runaway Missionary
by Heather Blanton
KINDLE BARGAIN #ad
She can't let a man come between her and God…can she?
Widowed missionary Laurie Wilcox has promised to live the rest of her life serving God and feels called to minister to the Plains Indians. But when a handsome Cheyenne elder ignited a passion in her heart, she realized he had also taken her eyes off her calling. Panicked by the distraction, Laurie ran, slipping away to a different reservation. Surely, after all, serving the Lord was her path… not a trivial romance?
Henry Long Feather was fighting to build his life in a white man's world. When he met and fell in love with Laurie, he thought perhaps he'd taken at least one step in the right direction. She, unfortunately, was already in love with someone else–her God.
Check out:
(The Brides of Evergreen Series)
---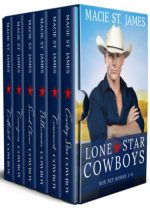 Lone Star Cowboys Complete Collection
by Macie St. James
KINDLE BARGAIN #ad
You'll get six full-length novels, each featuring a dreamy cowboy, feel-good clean romance, and a charming small-town setting in this contemporary western boxed set.
A mother's dying wish gives six battling cousins a chance at family, forgiveness, and love.
The Country Star Cowboy
The Convenient Cowboy
The Billionaire Cowboy
The Second Chance Cowboy
The Courageous Cowboy
The Conflicted Cowboy
---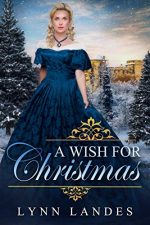 A Wish for Christmas
by Lynn Landes
KINDLE BARGAIN #ad
A Blizzard, a Wish, and a Lost Treasure…
How hard can it be to entertain a house full of guests without revealing they are at the wrong Inn? Mila needs money to satisfy the bank. All she has to do is give them a holiday they won't forget and not fall in love with Garrett Donnelley and his family.
Mila Vunderberg is in desperate need of money to save her family home. Left caring for an ailing grandmother who spends her days searching for a "treasure" that doesn't exist, she has been forced to sell off pieces of her lineage to make ends meet. A blizzard blows in help in the form of a family looking for the perfect Christmas.
---
Be Resolute (Daniel)
by Warren W. Wiersbe
KINDLE BARGAIN #ad
The book of Daniel relates the familiar Sunday School stories of the lions' den, the fiery furnace, and some remarkable prophecies, but take some time to investigate these stories more closely. How did Daniel, Shadrach, Meschach, and Abednego possess such a fearless faith? Perhaps no one in the Bible possessed a more resolute faith in God than these individuals. Daniel and his peers never took the easy way out, but stood their ground, even in face of death.
---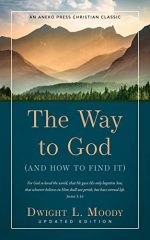 The Way to God
by Dwight L. Moody
LIMITED TIME FREE #ad
KINDLE NOOK AUDIBLE KOBO APPLE
"If we confess our sins, he is faithful and just to forgive us our sins and to cleanse us from all unrighteousness"– 1 John 1:9
There is life in Christ. Rich, joyous, wonderful life. It is true that the Lord disciplines those whom He loves and that we are often tempted by the world and our enemy, the devil. But if we know how to go beyond that temptation to cling to the cross of Jesus Christ and keep our eyes on our Lord, our reward both here on earth and in heaven will be 100 times better than what this world has to offer.
---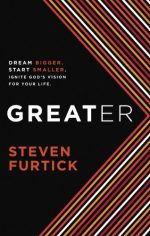 Greater
by Steven Furtick
KINDLE BARGAIN #ad
KINDLE NOOK AUDIBLE KOBO APPLE
Most of us aren't in danger of ruining our lives, but we are in danger of wasting them. We all have honest moments when we're gripped by a desire to feel that what we're doing matters more. That who we are matters more. And according to John 14:12, Jesus wants the very same thing for every one of us: "Very truly I tell you, whoever believes in me will do the works I have been doing, and they will do even greater things than these, because I am going to the Father."
---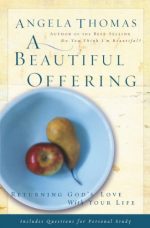 A Beautiful Offering
by Angela Thomas
KINDLE BARGAIN #ad
For many years Angela Thomas thought of the Beatitudes as a list of "Gotta Be's," as in: Gotta be meek. Gotta be merciful. And when she compared her life to the standard they set, she always felt that she came up short. But through God's great mercy, she has come to see this passage instead as a roster of "When You Are's." When you are meek, there is a spiritual inheritance. When you are merciful, you will be shown mercy.
---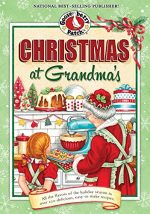 Christmas at Grandma's
by Gooseberry Patch
KINDLE BARGAIN #ad
Snowflakes are swirling, carolers are singing and shoppers are crowding into shops…Christmas is coming! If you're like us, you'd love to recreate the holiday magic you remember from Grandma's home, but don't have all day to spend in the kitchen.
Christmas at Grandma's is filled with simple-to-make recipes for every festive occasion. For Christmas morning breakfast, serve Christmas Sausage Soufflé and Overnight Sticky Buns….