Friday's Christian eBooks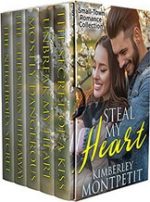 Steal My Heart
by Kimberley Montpetit
LIMITED TIME FREE #ad
Picturesque small towns, fireworks and picnics in the park, hometown bakeries, and people who instantly feel like your best friend. These five small-town novels will keep you reading and your heart fluttering all night long!
THE SECRET OF A KISS
UNBREAK MY HEART
MOSTLY DANGEROUS
THE CHRISTMAS HIDEAWAY
THE NEIGHBOR'S SECRET
"I loved this book. I had already read half of the stories, but they were worth reading again. I definitely recommend this collection of stories. They are clean, exciting and romantic!" by Amazon Customer
---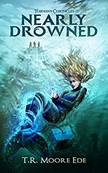 Nearly Drowned
by TR Moore Ede
KINDLE BARGAIN #ad
Malissa has never known her true origins, but that's about to change. Malissa's world is flipped upside down when rescuing a man from a pool that should have been empty makes her a target of those who tried to drown him. The closer they get the more she realizes that they might have been after her for foiling their plans, but not anymore. They seem to recognize her but from where?
Adopted as an infant, Malissa was left with no information about her parents or so she thought. After rummaging through some old papers she finds a note from her biological dad. On it, it says that he left her there for her safety. Unfortunately, no clues as to what sort of danger but surely the danger is gone, right?
"This is an unusual book integrating Christianity with merpeople. The thing with these merpeople is that they have special abilities that unscrupulous people want to exploit." by Amazon Customer
Check out:
(Tèarmann Chronicles)
---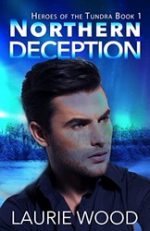 Northern Deception
by Laurie Wood
KINDLE BARGAIN #ad
Reunions can be deadly. After a savage attack in university, Kira Summers fled to the safety of northern Canada and her work as a polar bear scientist. But when her whistleblower brother dies in a mysterious car crash, she must return home to bury him and pack his belongings. Unaware she's carrying explosive evidence someone's willing to kill for, she has no choice but to rely on the one person she never thought she'd see again.
Lukas Tanner, a widowed single father of a special needs toddler, moved to Churchill five years ago. As the proud owner of Guiding Star Enterprises, a wilderness tour company, he and his daughter lead a simple life…
Check out:
(Heroes of the Tundra Series)
---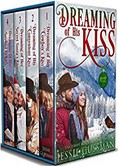 Cowboy Mountain Christmas Box Set
by Jessie Gussman
KINDLE BARGAIN #ad
Matching making parents meddle in their adult children's lives in these sweet romances brimming with faith, family and lots of laughter!
Dreaming of Her Cowboy's Kiss
Dreaming of His Convenient Kiss
Dreaming of Her Secret Santa's Kiss
Dreaming of His Snowed In Kiss
"I really enjoyed this series, all the stories and the characters. Jessie Gussman writes stories of faith that always touch my heart." by Amazon Customer
---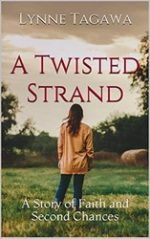 A Twisted Strand
by Lynne Tagawa
KINDLE BARGAIN #ad
A strange new virus . . . Is it terrorism?
After dragging her heart through a divorce, Rachel Davis is ready to settle down on their South Texas country home, raise her kids, and find some peace. Can she find the secret to making her heart whole again?
William Davis, MD, would do anything to take back his horrible mistake, but infidelity is more than his wife can forgive. He goes home to an empty house in Austin every night, trying his best to be a good dad to his kids from afar. When Rachel discovers their Jersey heifer dead from a hemorrhagic fever, she quickly realizes that the danger may spread to humans. Working for an epidemiologist, she joins the investigation. Is it natural? Or terrorism?
Estranged from God and from each other, both Rachel and Will encounter the truth of the gospel and struggle to make sense of it all. Is there hope?
---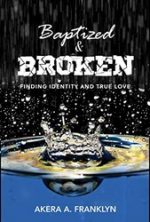 Baptized & Broken:
Finding Identity and True Love
by Akera Franklyn
KINDLE BARGAIN #ad
Many of us have experienced hurt, rejection, depression, and even found ourselves seeking love in all the wrong places. You might have even gotten introduced to Jesus Christ at a young age as I did, but something was still missing. In the search for purpose and true fulfillment, I discovered so much more to Christianity than rituals. I found out that purpose and true fulfillment are found in an authentic, intimate relationship with Jesus Christ. When you decide to embrace true intimacy with Him, your life will never be the same.
Maybe you feel shattered and broken now but, I promise you that there is light at the end of the tunnel. Revelation 12:11 tells us: And they overcame him by the blood of the Lamb and by the word of their testimony, and when you make yourself available to use your mess for a message, you'll be able to inspire others.
Baptized & Broken: Finding Identity and True Love shares my testimony along with biblical principles to overcoming rejection, depression, and religion to walking in your true kingdom identity, authority, power, and love.
---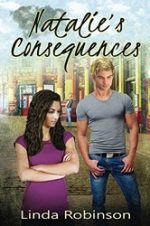 Natalie's Consequences
by Linda Robinson
KINDLE BARGAIN #ad
Natalie Hudson – daughter of doting parents, college student preparing for a career in veterinary medicine, and fiancée of the perfect friend and companion – couldn't be happier. Until her idyllic world is shaken by unexpected news and circumstances.
Nicholas, her betrothed, asks to postpone their wedding for reasons she can't understand. Is Natalie being selfish if she gives Nicholas the boot, abandons the Christian Triple C group, and spends time with a new male friend who desires more than friendship?
Natalie soon discovers her new life is nothing like she has always dreamed it would be. The angst and trials of her teen years seem trivial compared to the struggles of adulthood with its many choices, commitments, and consequences.
Will the man Natalie once called the love of her life become her husband and father her children? Or is the term soul mate a fantasy too?
Check out:
(Faith and Family Series)
---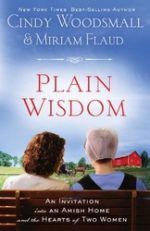 Plain Wisdom
by Cindy Woodsmall, Miriam Flaud
KINDLE BARGAIN #ad
KINDLE NOOK AUDIBLE KOBO APPLE
Best-selling novelist Cindy Woodsmall might seem to have little in common with Miriam Flaud, a woman immersed in the culture of Old Order Amish. But with nine children and almost 60 years of marriage between them, Cindy and Miriam both have found the secrets to facing life with strength and grace. Whether enduring financial setbacks, celebrating new babies and times of prosperity, grieving the crushing losses in the deaths of family and friends, or facing disappointments with their respective communities—through it all they find guidance for each day by looking to God.
---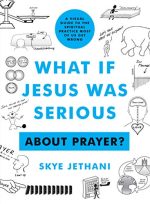 What if Jesus Was Serious … About Prayer?
by Skye Jethani
KINDLE BARGAIN #ad
KINDLE NOOK AUDIBLE KOBO APPLE
Good things come to those who believe . . . right? People like to say, "Prayer works." But what does that mean? Prayer works for what? Getting the answers from God that we want so much?
While God certainly cares for your deepest needs, Skye Jethani wants you to know that prayer is so much more than a two-way transaction with a heavenly vending machine. Jesus didn't pray like that. And with a pastor's heart, Skye wants to take you deeper into what Jesus, the lover of your soul, had to say about talking with God.
---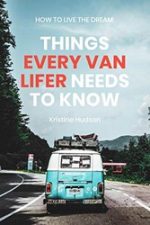 How to Live the Dream
by Kristine Hudson
KINDLE BARGAIN #ad
Are you bored with living in the city, going to work, and never seeing anything outside of your house or office?  Do you feel like the walls are closing in on you?  Do you finally want to say "goodbye" to the city streets and "hello" to the open road?
Everywhere on social media, you see breath-taking pictures of people who have launched themselves into van living with complete success.  They seem to live the ultimate lives of freedom, rebellion, and careless, peaceful existence.  Are you ready to join them?
Van Life is a lifestyle associated with freedom.  With four wheels on the road at all times, you can go anywhere and do anything.  No more stuffy conference rooms.  No more waiting.  And in many cases, no idea what to do next!