Thursday's Christian eBooks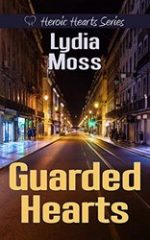 Guarded Hearts
by Lydia Moss
LIMITED TIME FREE #ad
Will fulfilling her dream cost Layla her life?
Layla Dupree has been working for years to fulfill her dream of opening a free clinic in the inner city–against her wealthy father's wishes. When Cole Stuart apprehends a trespasser on Nathanael Dupree's property, Layla's father makes a deal with his daughter. If she takes Cole with her as her bodyguard to open her clinic, he'll donate a huge monthly sum to make her dream a reality. Layla can't refuse, but she's had enough of overly-protective men to last her a lifetime.
Will saving her life cost Cole his heart?
Check out:
(Heroic Hearts Series)
---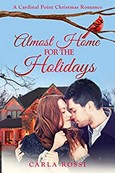 Almost Home for the Holidays
by Carla Rossi
KINDLE BARGAIN #ad
The perfect road trip: 2 strangers, 1 truck, and 1400 miles to fall in love.
Detective Justin Hatcher and Cameron McAlister are in a hurry to leave North Carolina – for totally different reasons. He wants to confront his family in Cardinal Point, Texas about a five-year-old betrayal. She wants to escape the remnants of a failed marriage. Thrown together as unlikely and unexpected travel partners, their trip is filled with both dramatic and humorous situations along the road. But, with God's constant hand in their journey, Justin and Cameron may just discover that…
Yes, you can go home again…especially at Christmastime.
Check out:
(Cardinal Point Romance Series)
---
Western Rides Towards Destiny Collection
by Carol Colyer
KINDLE BARGAIN #ad
Six of my best-selling Historical Western Romance stories! Delightful tales full of emotion, love, drama, action, plot twists, and of course, heart-melting romance!
A Blooming Garden Full of Love
Her Sunray in the Storm
The Love that Unites Us
Love on Her Own Terms
A Love She Would Never Forget
The Redemption of the Lonesome Sheriff
Each book is a standalone, clean and delightful story of approximately 80,000 words. No cheating, no cliffhangers, and a sweet happily ever after.
---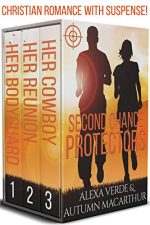 Second Chance Protectors
by Alexa Verde, Autumn Macarthur
KINDLE BARGAIN #ad
They'll risk their lives to protect a woman in danger. But given a second chance at love, will they risk their wounded hearts?
Book 1: Brett, Her Bodyguard: A brother missing, two children in jeopardy…
Book 2: Colt, Her Reunion: His ex-wife is back. And she's the target of a serial killer…
Book 3: David, Her Cowboy: A cowboy, a celebrity journalist, and a baby in danger…
"I've enjoyed reading the three books, loved that it's Christian book, nicely written with suspense and faith thrown in the mix. Will recommend." by Amazon Customer
---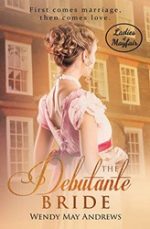 The Debutante Bride
by Wendy May Andrews
KINDLE BARGAIN #ad
First comes marriage, then comes love.
Miss Elizabeth Dunseith grew up in genteel poverty, happy despite her abusive father and weak mother. The marriage her father has arranged for her seems shady, but despite her fears for her future, Beth is relieved to get away from home with her handsome, new husband.
Justin Fulton, Earl of Westfield, is puzzled by the contradictory behavior of his purchased bride. One moment she is haughty and cool, the next she is warm and endearing.
Their relationship is just starting to develop when Justin's meddling sister throws them off course and an old friend of Beth's complicates matters further.
Can their differences get sorted before it's too late to claim their happily ever after?
Check out:
(Ladies of Mayfair Series)
---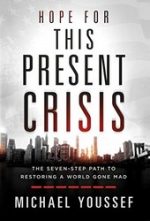 Hope for This Present Crisis
by Michael Youssef
KINDLE BARGAIN #ad
KINDLE NOOK AUDIBLE KOBO APPLE
Our culture has lost its mind. Now, we are waging a bigger fight – a war for our soul.
Is it possible our world has gone mad? We are under siege and the war is not from without; it is from within. The collapse of the Roman Empire occurred in a single generation and was not so much the result of invasions by their enemies but the result of moral decay and internal corruption. Similar patterns are emerging in America. We neglected or abandoned our traditional institutions long ago, but now it's time to take them back…
---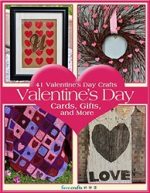 41 Valentine's Day Crafts
by Prime Publishing
LIMITED TIME FREE #ad
With 41 patterns to choose from, 41 Valentine's Day Crafts: Valentine's Day Cards, Gifts, and More, is a must-have free eBook for anyone looking to add a little handmade touch to their Valentine's Day festivities. Filled with homemade cards, DIY Valentine's Day clothing, adorable heart-shaped accessories, this eBook will become a go-to resource for crafters at any skill level. These patterns are easy enough for beginners but still so fun and exciting to make.
---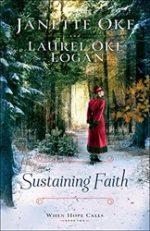 Sustaining Faith
by Janette Oke, Laurel Oke Logan
KINDLE BARGAIN #ad
KINDLE NOOK AUDIBLE KOBO APPLE
So much has been accomplished. Lillian Walsh has stepped out courageously beyond what she'd ever dreamed of being able to achieve. She and her newly rediscovered sister, Grace, have settled three children from England into new Canadian homes and are prepared to place two more just after the New Year, when it happens–another painful disruption.
A white lie the sisters used to protect some orphans has resulted in an official complaint and a letter revoking the sisters' permission to manage their little children's home…
Check out:
(When Hope Calls Series)
---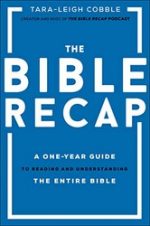 The Bible Recap
by Tara-Leigh Cobble
KINDLE BARGAIN #ad
KINDLE NOOK AUDIBLE KOBO APPLE
Emphasizing how God's character can be seen throughout Scripture, the recaps are simple and short yet deep enough to help you understand the hard parts and press into knowing God better. As Cobble says, The primary role of Scripture is to show me who God is, and if I behold God, my life will naturally conform around what I learn about him. The Bible Recap will not only help you understand the entire narrative of the Bible, it will fortify your faith.
---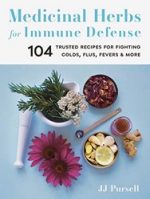 Medicinal Herbs for Immune Defense
by JJ Pursell
KINDLE BARGAIN #ad
Are you looking for safe and natural ways to support your immune system? Dr. JJ Pursell is here to help with herbal recipes focused on preventing, addressing, and healing hundreds of common health concerns.
Medicinal Herbs for Immune Defense offers recipes that will help you support and build up your immune system, with recipes addressing common health concerns like colds, the flu, bronchitis, coughs, and more…