Monday's Christian eBooks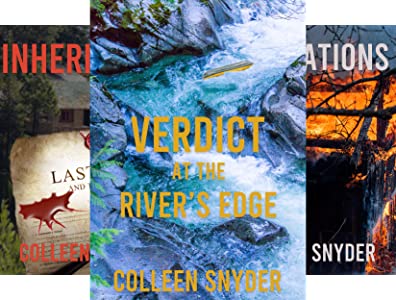 Collin Walker Series
by Colleen K. Snyder
KINDLE BARGAIN #ad
Check out Collin Walker Series
Collin Walker wants to follow the Lord in all things. But then He sends the "hard" challenges: facing her deepest fears. Facing the family that abandoned her. Facing false accusations.
In every trial, will she follow her own instincts or walk by faith and not by sight?
Verdict at River's Edge – Book 1; Inheritance – Book 2;
Accusations – Book – 3; Despair – Book 4
---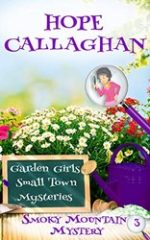 Smoky Mountain Mystery
by Hope Callaghan
LIMITED TIME FREE #ad
BONUS-RECIPE INCLUDED!
Life is good for "Garden Girl" Gloria Rutherford. Spring has finally sprung, love is in the air, and no dead bodies have turned up in the small town of Belhaven…lately. It seems as if it's almost too good to be true.
Just as Gloria starts to get settled into her familiar routine, she receives a mysterious message from her older sister, Liz. Certain that her sister, the drama queen, is once again bent on turning Gloria's life upside down for no good reason, she almost chooses to ignore the dire message that she may be in danger.
Check out:
(Garden Girls Christian Cozy Mystery Series)
---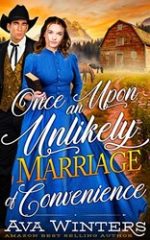 Once upon an Unlikely Marriage of Convenience
by Ava Winters
KINDLE BARGAIN #ad
Brand New Release from Ava Winters.
She has always wanted to live a love like that in her favorite books. When she meets her uncaring husband though, she must redirect her heart. Can they find happiness in each other's scarred souls?
Abbie is a shy librarian that has tasted the bitter side of love. After her fiancé's betrayal, she leaves the town to become a mail-order bride and she takes her beloved aunt with her. Yet, meeting the cynic Jerry and his three foster children will turn her world upside down. How can she let this man know that it is okay to love someone with all your heart?
Jerry is a man who has never believed in romance. After losing his father and brother, he finds himself responsible for three children and a dying ranch…
---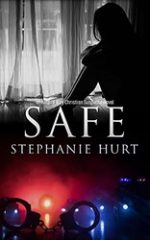 Safe
by Stephanie Hurt
KINDLE BARGAIN #ad
Hadley never thought she'd be living out one of the stories she wrote. Not until one trip to the park changed her whole life. She finds herself in the middle of a horror story. One that will change the way she looks at everything and everyone around her. If she lived through this, it would be a miracle. She had one chance at safety, but he was making her break out of her comfort zone.
Drew left everything to find solace on his Wyoming ranch. His world had been filled with espionage, murder, and keeping the country safe as a member of an elite Navy Seal team. But now, all he wanted was peace. That would change in an instant with one meeting with Hadley. Drew couldn't go back to that life, but now he has no choice if he was to keep her safe…
Check out:
(Broken)
---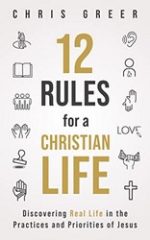 12 Rules for a Christian Life
by Chris Greer
KINDLE BARGAIN #ad
Every wonder if you're living the life you were made to live? Many of us are carried along by thoughtless routine and cultural inertia. We're drowning in news feeds and notifications, overwhelmed by low-grade depression and lofty expectations.
In the midst of the daily grind we wonder… Is there more to life than this? There is more. Much more.
Your purpose is greater than building a reputation, finding the right career, or supporting the latest cause. Your true calling is far more fulfilling than chasing fickle followers, wooing the sexiest partner, or settling for comfort and pleasure.
Your real life is about living the deepest, most spiritually alive way possible. 12 Rules for a Christian Life reveals how you can find that kind of life in the practices and priorities of Jesus…
12 Rules for a Christian Life invites you into a different and better way of being, one transformational Rule at a time.
---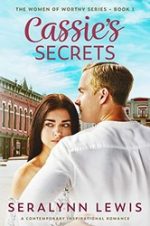 Cassie's Secrets
by Seralynn Lewis
KINDLE BARGAIN #ad
Where secrets go, distrust follows. Can two lonely people let go of past hurt and learn to trust again?
Single mom, Cassie Verano, and her two young daughters move to small-town Worthy, Ohio to be near her brother and his family.
She longs to raise her daughters without her ex-husband's family's controlling interference, and live in peace. When her daughters befriend two girls who are cared for by their matchmaking aunt, Cassie avoids it at all costs. It's the last thing she needs or wants after escaping a dangerous marriage…
Check out:
(Women of Worthy Series)
---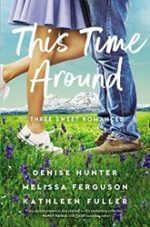 This Time Around
by Multiple Authors
KINDLE BARGAIN #ad
KINDLE NOOK AUDIBLE KOBO APPLE
For lovers of happily ever afters – this collection of three light and sweet romance stories will sweep you off your feet.
A Summer Detour by Denise Hunter,
Pining for You by Melissa Ferguson,
He Loves Me; He Loves Me Not by Kathleen Fuller
---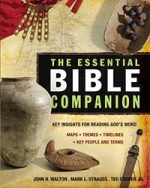 The Essential Bible Companion
by Multiple Authors
KINDLE BARGAIN #ad
Developed by two world-class Bible scholars and the creator of The Bible in 90 Days curriculum, this compact reference tool visually lays out the key details for each book of the Bible, including:
Essential background information, such as the underlying purpose, the key terms and concepts, and the key teachings about God in that book; An easy-to-reference timeline of the book with callouts for notable events; Important people to know; Key verses, maps, and historical introductions.