Tuesday's Christian eBooks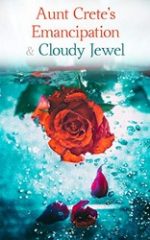 Aunt Crete's Emancipation & Cloudy Jewel
by Grace Livingston Hill
LIMITED TIME FREE #ad
Aunt Crete's Emancipation – All her life, Aunt Crete has been tormented by sister and her niece but fate has something else in store for her…
Cloudy Jewel – Just when misfortune is about to threaten Julia Cloud to become an unpaid nanny to her selfish sister's children, fate smiles upon this ageing but lovable spinster…
---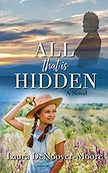 All That Is Hidden
by Laura DeNooyer-Moore
KINDLE BARGAIN #ad
"All That Is Hidden is a beautiful novel, the kind of book that sweeps you up in its story, makes you fall in love with its characters, and breaks your heart along with theirs." — Writer's Digest
Are secrets worth the price they cost to keep? Ten-year-old Tina Hamilton finds out the hard way.
She always knew her father had a secret. But all of God's earth to Tina are the streams for fishing, the fields for planting and harvesting–a world snugly enclosed by the blue-misted Smokies. Other than the seasons, nothing ever changed. Until the summer of 1968…
A past he has hidden catches up to him as his secret settles in like an unwelcome guest…
---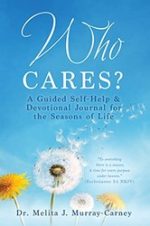 WHO CARES? A Guided Self-Help &
Devotional Journal for the Seasons of Life
by Dr. Melita J. Murray-Carney
KINDLE BARGAIN #ad
It is no secret to anyone that our lives are riddled with ups and downs. Moments of great triumph happen alongside times of deep regret; people enter our lives and leave them; our lives feel full of purpose some days, and completely absent of it on others. When the time comes to face these roadblocks, how do we find the strength to carry on or the empowerment to believe in our goals and see them through? How do we summon the will to recover from heartache, self-doubt, and discouragement?
In Who Cares? A Guided Self-Help & Devotional Journal for the Seasons of Life, author Dr. Melita Murray-Carney seeks to help us find these answers for ourselves. Featuring guided discussion, daily affirmations, and insight on a wide range of topics from love and forgiveness to accountability and beyond, this book primarily functions as a journal through which you can examine your spiritual condition in all these areas…
---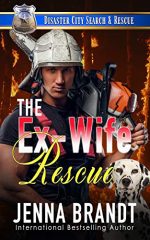 The Ex-Wife Rescue: A K9 Handler Romance
by Jenna Brandt
KINDLE BARGAIN #ad
A firefighter instructor trying to establish his worth, an ex-wife trying to start over, and a wildfire that rekindles a love between them.
Travis Moody, along with his K9 partner, are hired at the Disaster City Search and Rescue Academy to form a wildfire rescue division. Right as his first class is about to graduate, a massive wildfire erupts in the South Dakota mountains, threatening his hometown where his ex-wife lives.
Angie Steward is trying to rebuild her life after her marriage crumbled. Being high school sweethearts wasn't enough to keep them together, especially when Travis decided to take a job on the other side of the country…
---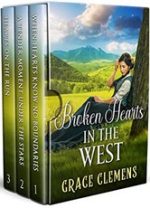 Broken Hearts In the West Collection
by Grace Clemens
KINDLE BARGAIN #ad
Three of my best-selling Inspirational Historical Western romance stories! Delightful tales full of emotion, love, inspiration, plot twists, and of course, heart-melting romance!
When Hearts Know No Boundaries
A Tender Moment Under the Stars
Hearts on the Run
"This is a very good collection of inspirational stories Beach story is a enjoyable stand alone book and the plots are about broken hearts being healed with love The characters are courageous and emotional but once they find love are very happy The extended epilogue of each has a very happy ending and each is well written and inspiring" by Amazon Customer
---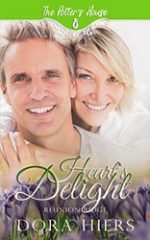 Heart's Delight
by Dora Hiers
KINDLE BARGAIN #ad
Brand New Release from Dora Hiers.
Will pulling weeds in Sloan's beloved garden help her see that she can trust the attorney with her heart? Especially since he represented her ex-husband in the divorce…
Sloan Lindscott has always loved plants. Gardens and flowers speak to her heart much stronger than any person. But right now—after her husband of nearly forty years left her for a younger woman—even her nursery doesn't offer much solace, and her faith is floundering. With the help of her two longtime friends, her sons and their families, and her nursery, she'll pick up the pieces eventually, but she'll never allow herself to be duped by another man again. Especially after Knox, her ex's best friend, betrayed her in the worst way. A man she thought was her friend too.
Knox Winter could punch his best friend for abandoning Sloan. What was Ed thinking giving up everything for a young girl? His friends had it all. Strong faith, a beautiful family, four decades of shared history. All things Knox wished he had to help him recover after his wife's death…
Check out:
(The Potter's House Series)
---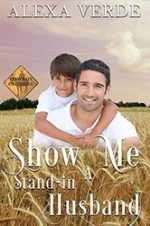 Show Me a Stand-in Husband
by Alexa Verde
KINDLE BARGAIN #ad
Can an accidental marriage between a rebellious cowgirl and a straitlaced single-dad doctor become true love?
After a traumatic divorce, Aurora Moore never wants to get married again. But when her rock-singer boyfriend, Ari, needs married status to clean up his act for a budding new career, she reluctantly agrees to help. What should she do when she realizes the man she just married is her boyfriend's twin?
In Vegas for his brother's wedding, Carter McFarland wakes up with a throbbing headache after too many painkillers – and a ring on his finger! Apparently, Ari's drunken friends mistook Carter for Ari and dragged Carter to the altar while Ari was asleep. Annulment in order, right?
Check out:
(Cowboy Crossing Series)
---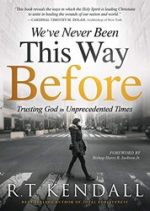 We've Never Been This Way Before
by R.T. Kendall
KINDLE BARGAIN #ad
KINDLE NOOK AUDIBLE KOBO APPLE
What if I told you the "new normal" is that nothing will be normal again?
As recent events have unfolded, not only America but the entire world has been brought to the precipice of the most challenging moments of our lifetimes. But while these times seem unprecedented and unchartered to us, they are not to God. Much like He said to Joshua and the children of Israel standing on the edge of the Promised Land, God now says to us: "You have never been this way before" (Josh.3:4). God's word is tender, challenging, and scary. God knows where we've been and where we are going. As we cope with extraordinary new outbreaks of disease, racism, and cultural upheaval, we have been forced to recognize that we are not prepared for this. Nobody is.
---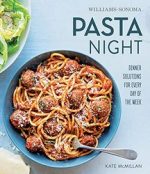 Pasta Night
by Kate McMillan
KINDLE BARGAIN #ad
Pasta recipes to tempt family and friends, including baked dishes, veggie options, and even sides and salads.
Pasta is the go-to dish for a quick weeknight meal or a sumptuous weekend feast. This book runs the gamut of recipes, showing you how to make enticing and nutritious homemade dinners for any day of the week.