Saturday's Christian eBooks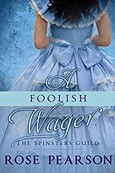 A Foolish Wager
by Rose Pearson
LIMITED TIME FREE #ad
A Lady with a limp. A Gentleman blackmailed in a wager. Can anything good come of this?
Lady Amelia Ferguson cannot remember the day she fell from the apple tree in the orchard, but she has carried the consequences of it ever since. Even though she is the daughter of the late Earl of Stockbridge, London society do not regard her as of any importance because of her limp. She hopes that Lady Smithton can help her in her dream of finding a kind, gentle, and accepting gentleman for a husband.
Lord Oliver Montague is a gentleman with both fortune and influence. Blackmailed into a wager he must take or lose his reputation in the ton, he is forced to court Lady Amelia and try to win the bet of making Lady Amelia fall in love with him and state those words aloud…
Check out:
(The Spinsters Guild Series)
---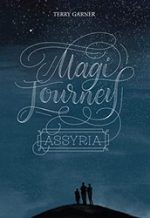 Magi Journey – Assyria
by Terry Garner
KINDLE BARGAIN #ad
A sweeping historical saga of the rise and fall of empires, of prophecy, judgment, hope and redemption as seen through the eyes of the Magi. Follow the Magi as they journey from the courts of Tiglath-Pileser III, King of Assyria to the sleepy town of Bethlehem. Join the Magi as they battle, love, and grow in knowledge of Jehovah. Search with them to understand judgment, redemption, and to answer the question – who is this Messiah?
This is the first book in the series and will explore the diaspora of Israel, and the rise of Assyria. Watch as the prophet Isaiah confronts King Ahaz of Judah, and as Ahaz makes decisions that will affect the future of the kingdom.
Check out:
(Magi Journey – Babylonia)
---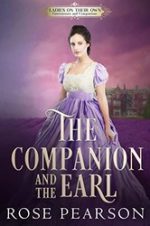 The Companion and the Earl
by Rose Pearson
KINDLE BARGAIN #ad
A quiet companion…an arrogant Earl…will she save him from a trap?
Being a handsome, high-titled gentleman in London made Jonathan's first summer in London as the Earl of Havisham a great success. Returning to the city again for yet another summer, he hopes that he will find the same attentions and pleasures as before. Unfortunately, his mother decides she also wants to join him and insists upon bringing her quiet and rather dull companion – a companion that Jonathan has never met…
When a trap is set for Jonathan, will Deborah be able to save him from it, without pushing herself too much into the fore of society?
Check out:
(Ladies on their Own: Governesses and Companions)
---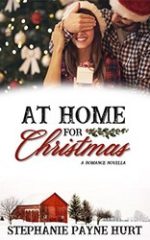 At Home For Christmas
by Stephanie Hurt
KINDLE BARGAIN #ad
A small town, coming home, warm Christmas romance… Grab your hot chocolate and dive in!
Kiley was going home to the small, picturesque town of Hope, Virginia, after five years of being away. The fact that she wasn't sure what would happen only deepened her anxiety. She'd left everything behind to follow her career as a journalist, but what she'd thought was her dream had become somewhat of a nightmare.
Will had spent the last five years focusing on his ranch and the construction business he'd built from the bottom up. He'd been hurt when Kiley left, but he refused to dwell on it any longer. Maybe one day she'd come to her senses and come back home to Hope, where she belonged. But he wasn't holding his breath…
---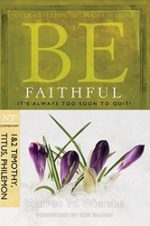 Be Faithful (1 & 2 Timothy, Titus, Philemon)
by Warren W. Wiersbe
KINDLE BARGAIN #ad
In a fast-paced, technology-based era when drive-thrus, cell phones, laptops, and Internet banking are the norm, it's sometimes hard to fathom that God doesn't appreciate our frail attempts at spiritual shortcuts.
Through the pastoral epistles, 1 and 2 Timothy and Titus, with insight from Paul's letter to Philemon as well, Dr. Warren W. Wiersbe illustrates that working for God's Kingdom requires tenacity, never-ceasing prayer, and protective battle gear that only God can provide.
---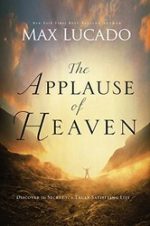 The Applause of Heaven
by Max Lucado
KINDLE BARGAIN #ad
It comes from God and it is within your reach … The applause of heaven. A joy that can't be quenched? A peace that can't be broken? A happiness that can't be threatened?
There is such a joy. It is a sacred delight, a holy gladness. You can't open your Bible without reading about it. You can't live a truly satisfying life without it. And it's nearer than you think.
---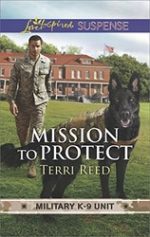 Mission to Protect
by Terri Reed
KINDLE BARGAIN #ad
Enter the world of the Military K-9 Unit
When the Red Rose Killer leaves his calling card for Staff Sergeant Felicity Monroe, she knows she's on his revenge list along with the rest of the soldiers in their air force training class. With her boss, Master Sergeant Westley James and K-9 German shepherd Dakota by her side, they'll have to act fast to escape the man who wants her dead.
---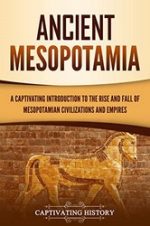 Ancient Mesopotamia
by Captivating History
KINDLE BARGAIN #ad
Did you know that the first early battery and diving apparatus were invented in ancient Mesopotamia?
The land between the Tigris and Euphrates Rivers is called the "cradle of civilization," and for good reason! Although Mesopotamia's first civilization, Sumer, developed parallel with those of Egypt and nearby Elam, it was a place of many firsts for humanity. Some of them are well known, such as the wheel and the writing script. But it was the ancient Mesopotamians who first came up with the concept of time, the mathematical sexagesimal system, and a calendar with twelve months.