Tuesday's Christian eBooks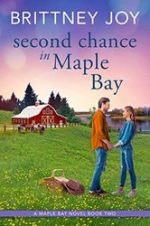 Second Chance in Maple Bay
by Brittney Joy
LIMITED TIME FREE #ad
Running from the past is easier than facing it…
Kat swore off horses after a riding accident took her sister. Five years later she still blames herself and deals with the guilt by getting lost in city lights, a corporate job, and a sham of an engagement. But when she returns home for her brother Jesse's wedding, the past comes creeping back. She's not sure she can face the memories, especially because many of them she shared with her brother's best friend, Creed – a man Kat's been in love with since high school and who was with her that fateful night…
When Kat comes home to Maple Bay, a ring on her hand and sadness in her heart, Creed is pulled to her once again. But is she worth the risk of losing the only family he's got?
Check out:
(Maple Bay Series)
---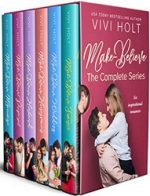 Make-Believe: The Complete Series
by Vivi Holt
KINDLE BARGAIN #ad
What happens when make-believe feelings between these fake couples turn real?
Read the entire bestselling Make-Believe series by Vivi Holt today for a special, discounted price. Billionaires, cowboys, navy seals, ex-cops and more fill the pages of these six sweet reads. Deliciously toe-curling kisses, adventure, and second chances await in over 1300 pages of sweet romance. This boxed set includes six full-length sweet and inspirational love stories:
Make-Believe Fiance; Make-Believe Wedding;
Make-Believe Honeymoon; Make-Believe Husband;
Make-Believe Proposal; Make-Believe Marriage;
"This is a fantastic boxset. The Author has done a terrific job at creating these stories and bringing them to fruition. It is definitely a fantastic read,. As you read you can clearly see the scenes in your minds eye. Like your watching the characters in action. Theres twists and turns that kept me inthralled, I definitely recommend." by Amazon Customer
Check out:
(Vivi Holt's Contemporary Bundles)
---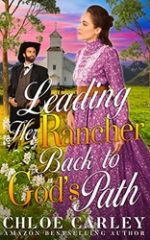 Leading her Rancher Back to God's Path
by Chloe Carley
KINDLE BARGAIN #ad
New release from Chloe Carley.
She's his best shot at finding happiness in the West. He's her only opportunity at surviving against all odds. How can the two see past their marriage of convenience and let their broken hearts heal together?
Laura has managed to lead a lonely life for the sake of taking care of her young sisters. Yet, time is running out and she can't neglect the need of another man in the house, one that can help her with the horse business and the upbringing of the twins. She's never thought of marrying her rival though, a mountain man named Mr. Henry Thompson.
How can she find light in this new arranged life when Henry is just so unwilling to have faith?
In an arranged marriage per God's will, two different people with a shared past meet each other. Will they find redemption though when a stranger claiming that he knows too well Henry's father, comes back for what's his?
---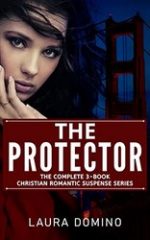 The Protector: The Complete Box Set
by Laura Domino
KINDLE BARGAIN #ad
Perfection in Sharla's life comes to an end when sudden deaths in the family change everything.
Sharla's search for truth gets her very few answers. Wishing she knew who was behind the deception and why doesn't help her. When Sharla's world turns upside down, who can she rely on?
Should she trust the billionaire or the bodyguard?
In book two, Dorian needs Max to assist, but will he be helpful enough? Are they safe or are they sitting ducks?
In book three, Max gets his chance to be a hero. When he's lied to about the reason he was hired, how will he save the lives of those at the party – especially Penny?
---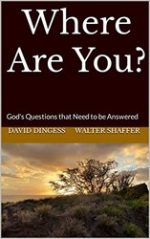 Where Are You?
by David Dingess, Walter Shaffer
KINDLE BARGAIN #ad
Why God? Why? We all have questions for Him. It seems like we never get all the answers. But He has questions for us too. Maybe the reason God doesn't answer us is because we have never bothered to answer Him. His questions demand an answer.
Brace yourself; I will question you, and you shall answer me. Job 38:3
When God asks a question, we need to be prepared to answer. This book examines twenty-two of the most important questions God has asked. Beginning with the Lord's first question to Adam and Eve from the book of Genesis, Where Are You? And ending with the most important question He would have us answer, Do You Love Me?
There is much that we learn when we answer God's questions. His queries not only reveal who we are. If we are brave enough to be laid bare before the Lord and answer His questions, we will have the added benefit of gaining a better understanding of His nature and who He is.
---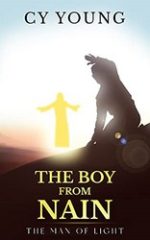 The Boy From Nain
by Cy Young
KINDLE BARGAIN #ad
The year 35 B.C.: A 14-year old boy who hates God because he was born with a withered hand.
Despondent and having nothing to live for, the boy constantly gets drunk with his friends in the local tavern in the small village of Nain in Galilee. One night, after getting drunk with his buddies, after they go home, the boy takes several wine skeins with him and wanders off into the Hills of Galilee where he falls asleep. In the 4th watch of the night, he is awakened by voices, peers over the edge of a hill, and witnesses Jesus' transfiguration.
Petrified, the boys runs down the hill, and when he stops, he realizes his withered hand has been healed. No one believes his story; the town stones him for breaking the Jewish law of committing blasphemy.
While the boy is lying in state on the way to the burial ground, Jesus appears, revives him, and he becomes a follower of the Master.
---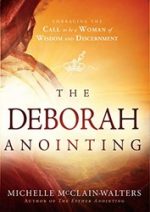 The Deborah Anointing
by Michelle McClain
KINDLE BARGAIN #ad
KINDLE NOOK AUDIBLE KOBO APPLE
The Old Testament describes Deborah as a mighty combination of judge, intercessor, prophetess, mother of Israel, and military strategist. Deborah broke outside of her culture – not out of rebellion, but in obedience to God to set her people free. As in biblical times God is calling today's women to a purpose greater than themselves. The Deborah Anointing shows you that although you may have been trapped in tradition and locked into captivity by cultural and gender prejudices, God desires for you to break through these barriers. Now is the time to embrace the fullness of your purpose!
---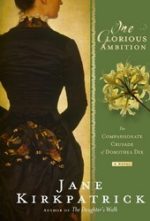 One Glorious Ambition
by Jane Kirkpatrick
KINDLE BARGAIN #ad
One dedicated woman…giving voice to the suffering of many
Born to an unavailable mother and an abusive father, Dorothea Dix longs simply to protect and care for her younger brothers, Charles and Joseph. But at just fourteen, she is separated from them and sent to live with relatives to be raised properly. Lonely and uncertain, Dorothea discovers that she does not possess the ability to accept the social expectations imposed on her gender and she desires to accomplish something more than finding a suitable mate…
---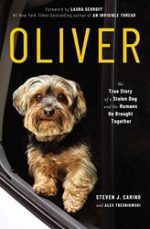 Oliver
by Steven J. Carino, Alex Tresniowski
KINDLE BARGAIN #ad
KINDLE NOOK AUDIBLE KOBO APPLE
He Was Searching for a Lost Dog. He Found More Than He'd Ever Hoped For.
On Valentine's Day 2019, someone stole Steven Carino's dog, Oliver, from his car. Having lost his mother at thirteen and grown up with an alcoholic father, he could always count on his dogs for comfort and company. But now, with his beloved Oliver missing, Steven felt utterly alone…
Oliver is not just a book about a stolen dog. At its core, it's a story about kindness, friendship, and the power of faith. As Steven says, "This is more than just a dog story. This is an everybody story. This is a love story."
---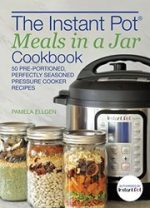 The Instant Pot Meals in a Jar Cookbook
by Pamela Ellgen
KINDLE BARGAIN #ad
The wildly popular Instant Pot has made cooking delicious meals quicker and easier than ever. However, you still need to prepare the food that goes into your Instant Pot. This book shows how to create pre-prepped, mason-jar-filled entrees that make meal time as easy as 1-2-3: dump the jar's pre-measured contents into your Instant Pot, add water, and pressure cook. It's easier than microwave mac and cheese but way better tasting and far more healthy.