Monday's Christian eBooks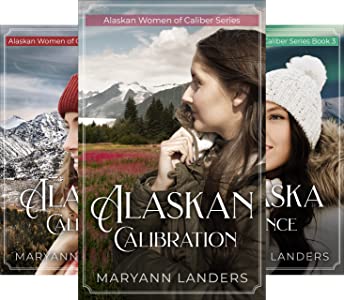 Alaskan Women of Caliber Series
by Maryann Landers
KINDLE BARGAIN #ad
Check out: Alaskan Women of Caliber Series
First Book LIMITED TIME FREE
The Alaskan Women of Caliber series unfolds a fictional tapestry based on true, pivotal stories of rebirth, love, sacrifice, and discovery. The visceral backdrop of the arctic impacts women and draws them to its Creator. Follow these women and the heartbeat of their life events.
Alaskan Calibration – Book 1; Alaska Calling – Book 2;
Alaska Chance – Book 3; Alaskan Escape – Book 4
---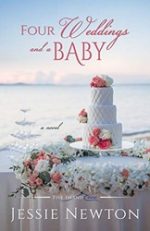 Four Weddings and a Baby
by Jessie Newton
LIMITED TIME FREE #ad
Four weddings and a baby are on their way to Five Island Cove!
Eloise has been waiting for her dream wedding for months. When the Cove Chronicles calls it "the wedding of the year" and literally the whole town is invited, she wants everything to be perfect.
Burst pipes don't make for perfect wedding dresses, though.
Laurel Baker has just been promoted to detective in the narcotics unit, and her first case is one that's gone unsolved for a year now. She's desperate to find out who's bringing drugs into the cove, but each clue she uncovers leads to one of the women she's grown to love…
Check out:
(Five Island Cove Series)
---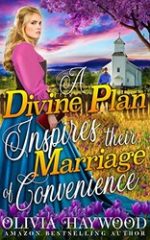 A Divine Plan Inspires their Marriage of Convenience
by Olivia Haywood
KINDLE BARGAIN #ad
Brand New Release from Olivia Haywood.
Devastated by the loss of those they loved the most they are searching for a ray of light. Will God's signs help them realize that all they need is to trust in Him and each other?
"God has a plan for us and never leaves us to walk through the fire on our own"
Before she can even properly mourn her father's death, Mary learns that she must repay the huge debt he left behind. Forced to work at a saloon, she wonders why God has allowed such misery to befall her. But when Mary miraculously finds a mail-order bride ad inside a Bible, she discovers that God's plan was to lead her to Gerard all along…
---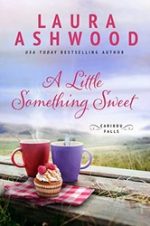 A Little Something Sweet
by Laura Ashwood
KINDLE BARGAIN #ad
Brand New Release from Laura Ashwood.
She's not about to give him a second chance…no matter how sweet their attraction is…
Megan Turner never intended to return to her small hometown. But when her mom got sick, everything changed. So, she'll make the best of the situation and oversee the restoration of the building that will become her bakery. She will not, however, make the mistake of falling for her annoyingly attractive contractor. Not again, anyway…
Jake Sullivan lost the love of his life when he screwed up and broke Megan's heart. But that's in the past now. These days, being the best single dad he can be requires all his focus…
---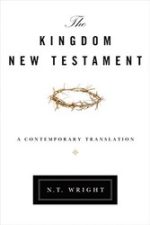 The Kingdom New Testament
by N. T. Wright
KINDLE BARGAIN #ad
Many readers of the New Testament have grown overly familiar with the biblical text, losing sight of the wonder and breadth of its innovative ideas and world-changing teachings about the life and role of Jesus of Nazareth. In The Kingdom New Testament, N. T. Wright, author and one of the world's leading New Testament scholars, offers an all-new English translation that invigorates these sacred texts and allows contemporary readers to encounter these historic works afresh.
The original Greek text is vibrant, alive, and active, and Wright's translation retains that spirit by providing a new English text for the twenty-first-century reader. At the same time, based on his work as a pioneering interpreter of the Bible, Wright also corrects other translations so as to provide more accurate representations of the original writers' intent.
---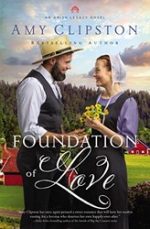 Foundation of Love
by Amy Clipston
KINDLE BARGAIN #ad
KINDLE NOOK AUDIBLE KOBO APPLE
They were "only friends" . . . but they wanted so much more.
Crystal Glick is grateful to live with her brother's family since her father died and her fiancé, Owen, broke their engagement. Crystal loves her bruderskinner and cheerfully helps her sister-in-law through a difficult pregnancy with babies number seven and eight, but she yearns for a husband and children of her own.
Duane Bontrager is mourning the recent death of his wife, Connie, after twenty-four years of marriage. He and his grown sons have a thriving roofing business but can't get used to life without her.
---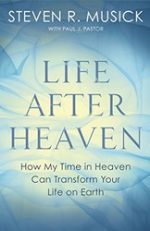 Life After Heaven
by Steven R. Musick, Paul J. Pastor
KINDLE BARGAIN #ad
KINDLE NOOK AUDIBLE KOBO APPLE
After a deadly medical mistake sent a navy sailor to the presence of Jesus, he returned from his near-death experience with new eyes to see the kingdom of heaven in this life. Now he wants to help you experience heaven on earth today.
For years Steve Musick kept his amazing story to himself, afraid no one would believe or understand it. A major allergic reaction had stopped his heart, hurling him into a five-week coma and a powerful experience of heaven. After returning to life, he couldn't forget the memory of that vibrant place—and, most of all, the loving words and touch of Jesus.
---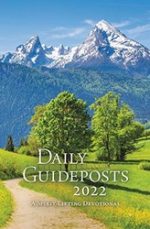 Daily Guideposts 2022 Large Print
by Guideposts Editors
KINDLE BARGAIN #ad
KINDLE NOOK AUDIBLE KOBO APPLE
Daily Guideposts 2022 centers on Psalm 145:18: "The LORD is near to all who call on him, to all who call on him in truth" (NIV) and is filled with brand-new devotions from forty-eight writers. Each writer shares how, amidst the brokenness of this world, they experienced God's ongoing redemption and miraculous love, as they called upon Him daily and found Him so very near.
In just five minutes a day, Daily Guideposts will help you find the spiritual richness in your own life. Each day that you pick up your copy of Daily Guideposts 2022, you'll enjoy
---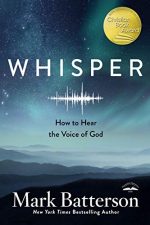 Whisper: How to Hear the Voice of God
by Mark Batterson
KINDLE BARGAIN #ad
KINDLE NOOK AUDIBLE KOBO APPLE
The voice that spoke the cosmos into existence is the same voice that parted the Red Sea, and made the sun stand still in the midday sky. One day, this voice will make all things new, but it's also speaking to you now! That voice is God's voice, and what we've learned from Scripture is that He often speaks in a whisper. Not to make it difficult to hear Him, but to draw us close.
Many people have a tough time believing God still speaks. Sure, in ancient times and in mysterious ways, God spoke to His people, but is He still speaking now?
---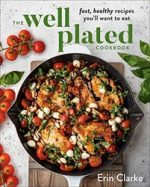 The Well Plated Cookbook
by Erin Clarke
KINDLE BARGAIN #ad
Known for her incredibly approachable, slimmed-down, and outrageously delicious recipes, Erin Clarke is the creator of the smash-hit food blog in the healthy-eating blogosphere, Well Plated by Erin. Clarke's site welcomes millions of readers, and with good reason: Her recipes are fast, budget-friendly, and clever; she never includes an ingredient you can't find in a regular supermarket or that isn't essential to a dish's success, and she hacks her recipes for maximum nutrition by using the "stealthy healthy" ingredient swaps she's mastered so that you don't lose an ounce of flavor.