Tuesday's Christian eBooks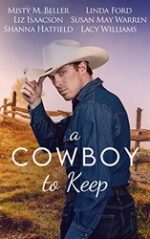 A Cowboy to Keep
by Nultiple Authors
LIMITED TIME FREE #ad
Who doesn't love a cowboy?
This one is yours to keep. This collection from six of your favorite Christian fiction authors includes 1200+ pages of page-turning romance, perfect for a weekend of binge reading.
The Rancher Takes a Cook by Misty M. Beller
The Mechanics of Mistletoe by Liz Isaacson
Knox by Susan May Warren
Dillon by Linda Ford
Crumpets and Cowpies by Shanna Hatfield
His Small-Town Girl by Lacy Williams
---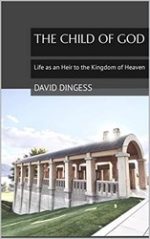 The Child of God
by David Dingess
LIMITED TIME FREE #ad
Life as an Heir to the Kingdom of Heaven.
The Bible clearly teaches that God is our Father and we are His children. There are a lot of misconceptions, even in the Christian community, of who God is. Only when we have a better understanding of who He is, can we have a better understanding of who we are as His children.
When we were young children, our entire identity was wrapped up in our parents. It is only as we grow and mature that we begin to develop our own unique identity. Eventually, with our parent's blessing, we leave their home to start life on our own. At the beginning of creation, mankind's story is similar. His children, Adam and Eve, had their identities wrapped up with the Lord. God had created a perfect home for them.
He did not want them to leave home. But Adam and Eve decided to go their own way. They sinned against the Lord and broke their perfect relationship. But even though the relationship was broken, God never stopped loving them. Likewise, He has never stopped loving us. Since Adam and Eve fell into sin, our heavenly Father has never stopped trying to restore mankind to their rightful place as heirs to His kingdom. That is the central story of the Bible. The story of the Child of God is the process of regaining our identity in our heavenly Father.
---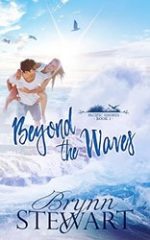 Beyond the Waves
by Brynn Stewart
KINDLE BARGAIN #ad
Her high school sweetheart wants another chance at love.
Taysia Green nearly chokes on the water she's drinking when Officer Kylen Sumner steps into her office claiming he's back in town because he loves her. Since he's broken her heart more than once, and she recently started dating youth pastor Blaine Pittman, she wants absolutely nothing to do with Kylen. But he's been asked to stand in as the mediator between Taysia and wannabe model Sophia Clinesmith, who twisted her ankle in the parking lot of Taysia's business and is threatening a lawsuit.
If she didn't need him to help save her gym, Taysia would tell Kylen to take a long midnight walk on a short cliffside trail.
Check out:
(Pacific Shores Series)
---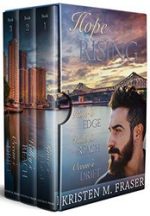 The Hope Rising Series Box Set
by Kristen M. Fraser
KINDLE BARGAIN #ad
Be encouraged by this God-honouring series featuring everyday people finding hope in the midst of life's darkest moments.
River's Edge: How does a successful businessman end up with nothing but the clothes on his back and all his worldly possessions shoved into a bag?
Valley's Reach: When broken souls collide, can wounds be healed and wholeness found?
Ocean's Drift: When a near tragedy brings past and present together, Vanessa and Joel must learn to surrender their fears and doubts to the One who holds them in the palm of His hand.
"I cried all the way through this boxset as I read about forgiveness as a gift from God. The author makes God's unconditional love so real. I also ordered Beyond the Deep after reading this." by Amazon Customer
---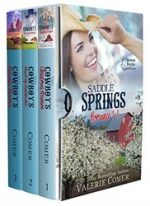 Saddle Springs Romance 1-3
by Valerie Comer
KINDLE BARGAIN #ad
Meet the cowboys who ride the ranges, mend fences, and are lassoed by romance on the ranches near Saddle Springs, Montana. This series introduces the wider Montana Ranches Christian Romance series and is chock full of swoonworthy cowboys, deep faith, and your favorite romance tropes such as second chances, friends to more, and opposites attract!
THE COWBOY'S CHRISTMAS REUNION (Book 1)
THE COWBOY'S MIXED-UP MATCHMAKER (Book 2)
THE COWBOY'S ROMANTIC DREAMER (Book 3)
"Stories of romance and falling in love. Mistakes of youth, betrayal and love and forgiveness. Overcoming things of your past and finding love." by Amazon Customer
Check out:
(A Montana Ranches Series)
---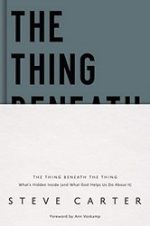 The Thing Beneath the Thing
by Steve Carter
KINDLE BARGAIN #ad
KINDLE NOOK AUDIBLE KOBO APPLE
 We all have potholes that have been formed by pain, trauma, or choices that we've made. Usually we find a quick fix, filling the hole with activities and even addictions disguised as culturally acceptable life choices. But before long, the hole is back – and often wider and deeper – waiting to catch us off-guard, which in the end creates even more permanent damage.
In The Thing Beneath the Thing, pastor Steve Carter asks the simple question, "How is life working for you?" He knows that potholes exist and that the longer we live disconnected from answering this question, the more we will fill those holes with harmful choices. The solution? Allow God to fill them with His grace and love so that we can discover the beauty of peace and wholeness He has for us.
---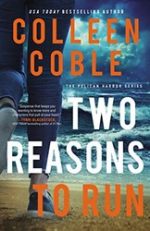 Two Reasons to Run
by Colleen Coble
KINDLE BARGAIN #ad
KINDLE NOOK AUDIBLE KOBO APPLE
A lie changed her world. Police Chief Jane Hardy is still reeling from the scandal that rocked her small-town department just as she took over for her retired father—the man who wrecked her life with one little lie. Now she's finally been reunited with her presumed-dead fifteen-year-old son, Will, and his father, documentarian Reid Dixon.
When a murder aboard the Gulf Coast oil platform Zeus exposes an environmental terrorist's plot to flood Mobile Bay with crude oil, Jane and Reid must put their feelings for each other aside and work together to prevent the looming sabotage.
Check out:
(The Pelican Harbor Series)
---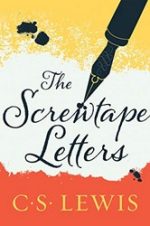 The Screwtape Letters
by C. S. Lewis
KINDLE BARGAIN #ad
KINDLE NOOK AUDIBLE KOBO APPLE
The Screwtape Letters by C.S.  Lewis is a classic masterpiece of religious satire that entertains readers with its sly and ironic portrayal of human life and foibles from the vantage point of Screwtape, a highly placed assistant to "Our Father Below."
At once wildly comic, deadly serious, and strikingly original, C.S. Lewis's The Screwtape Letters is the most engaging account of temptation—and triumph over it—ever written.
---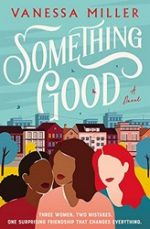 Something Good
by Vanessa Miller
KINDLE BARGAIN #ad
KINDLE NOOK AUDIBLE KOBO APPLE
When three women find their lives inextricably linked after a terrible mistake, they must work together to make the most of their futures.
Alexis Marshall never meant to cause the accident that left Jon-Jon Robinson paralyzed—but though guilt plagues her, her husband hopes to put the past behind them. After all, he's in the middle of selling a tech business—and if Alexis admits to texting while driving, the deal could collapse and cost them millions. Meanwhile, Alexis's life is not as shiny and perfect as it may seem from the outside. She has secrets of her own. As she becomes consumed with thoughts of the young man she hit, can she reconcile her mistake with her husband's expectations?
---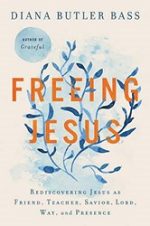 Freeing Jesus
by Diana Butler Bass
KINDLE BARGAIN #ad
KINDLE NOOK AUDIBLE KOBO APPLE
How can you still be a Christian? This is the most common question Diana Butler Bass is asked today. It is a question that many believers ponder as they wrestle with disappointment and disillusionment in their church and its leadership. But while many Christians have left their churches, they cannot leave their faith behind.
In Freeing Jesus, Bass challenges the idea that Jesus can only be understood in static, one-dimensional ways and asks us to instead consider a life where Jesus grows with us and helps us through life's challenges in several capacities: as Friend, Teacher, Savior, Lord, Way, and Presence.