Thursday's Christian eBooks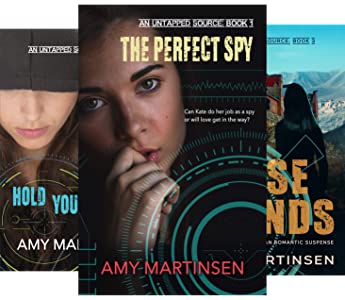 An Untapped Source Series
by Amy Martinsen
KINDLE BARGAIN #ad
Check out: An Untapped Source Series
If you like undeniable chemistry, page-turning tension, and Christian values in action, then you'll love Amy Martinsen's fast-paced series, An Untapped Source.
The Perfect Spy – Book 1;
Hold Your Breath – Book 2;
Loose Ends – Book 3
---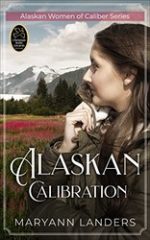 Alaskan Calibration
by Maryann Landers
LIMITED TIME FREE #ad
I'D FOUND THE STABILITY OF PEACE. THEN MY FAITH WAS CHALLENGED BY THE ENMITY OF CHANGE
I met Roy at fourteen and with the toss of a coin that summer night, I dialed in the love of my life. We wasted years until we found the answer to our hearts' longing in Jesus. On the evening of our baptism, Roy suggested our family of four venture on his dream vacation to Alaska. Although reluctant to traverse the country, I was determined to enjoy the much needed family time.
When an invitation to work at an iconic Alaskan roadhouse forced the trajectory of our summer in an unexpected direction, my tight grip on our familiar Michigan life started to slip. Will this quest for an Alaskan adventure be worth the sacrifice for us all?
Check out:
(Alaskan Women of Caliber Series)
---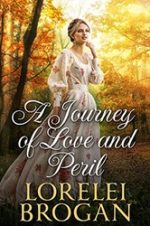 A Journey of Love and Peril
by Lorelei Brogan
KINDLE BARGAIN #ad
Brand New Release from Lorelei Brogan.
After her mother is kidnapped right before her eyes, Cecily Thomas takes a sacred vow to rescue her. With her beloved brother by her side, she is soon to embark on a perilous journey. When her childhood friend offers to join them, sparks begin to fly between them, but any hint of romance must take a back seat in this mission.
Cecily will save her mother even if she has to sacrifice everything…
Ethan Lawson has been in love with Cecily for as long as he can remember, even though he has never confessed his feelings to her. When she plans to go and rescue her mother, he considers it his duty to accompany her. Will he be able to keep her safe as they pass through the wild mountains?
---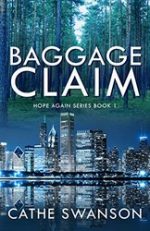 Baggage Claim
by Cathe Swanson
KINDLE BARGAIN #ad
He'll do anything to protect the family he recently discovered – and the woman charged with caring for them.
The last thing Jonah Campbell expected was a son and four grandkids to come out of the woodwork–the results of a teenage fling nearly thirty years ago. He lives isolated in the upper peninsula, and when his newly discovered son explains why his family needs to be hidden, Jonah is happy to open his home and get to know his grandkids.
Between college, his kids, and his job, Ben Taylor is already in way over his head. Piece by piece, his busy-but-comfortable life crumbles as he becomes caught up in a dangerous network of fraud and deception at his workplace. Anxious to protect his children, he convinces their nanny to take them to their new grandfather while he navigates the danger at home…
Check out:
(Hope Again Series)
---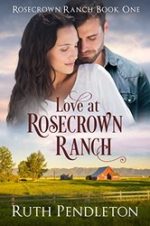 Love At Rosecrown Ranch
by Ruth Pendleton
LIMITED TIME FREE #ad
She's trading her high heels for cowgirl boots. And maybe, her cheating ex for a handsome man in a cowboy hat.
Jenny Stratton was expecting a proposal – the finishing touch on the perfect life she'd built as a successful big-city realtor. When she catches her boyfriend kissing another woman in the soup aisle instead of down on one knee, she retreats to her grandmother's ranch in the hills of Montana.
Hank Miner is a hard-working ranch hand with no time for distractions. When Jo Jo's granddaughter shows up, he can't get too close. Despite her beauty and bravery, the last thing he needs is another high-maintenance woman who doesn't understand life on the ranch. Or worse, one looking for a quick payday from the elderly ranch owner.
Check out:
(Rosecrown Ranch Series)
---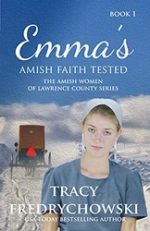 Emma's Amish Faith Tested
by Tracy Fredrychowski
KINDLE BARGAIN #ad
Her trust in the Lord has been tested beyond all strength. Can this grieving believer reclaim the way back to enlightenment?
Emma Yoder is struggling to cope. While the young Amish mother is devastated after her only child dies in the womb, she and her husband gain little comfort from the Old Order's rigid ways. And whispers among her people lead her to suspect the truth has been concealed from her for years.
Still fighting internally to forgive God for her tragedy, Emma sets out on a journey to discover the deep healing she craves. But her discovery of a newfound secret love of Jesus's teachings puts her at direct odds with the traditions of her community.
Can this woman of conviction find the courage to seek grace from the Almighty?
Check out:
(Rebecca's Amish Heart Restored)
---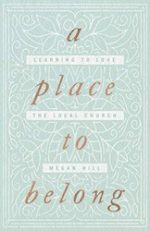 A Place to Belong
by Megan Hill
KINDLE BARGAIN #ad
Christians know church is important, but sometimes it doesn't seem worth it. An eclectic assortment of people with differing personalities, political views, and parenting styles can make for awkward interactions and difficult connections. What's the point of putting in the tough work to build relationships?
But the Bible says God's people ought to be bound together. It uses words like beloved, brothers and sisters, saints, and fellow laborers to describe their mutual relationship in the church. In this book, Megan Hill answers a common question of churchgoers: What's so great about the church?
---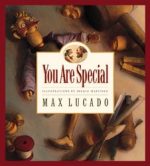 You Are Special
by Max Lucado, Sergio Martinez
KINDLE BARGAIN #ad
The little wooden people called Wemmicks scurry about their days doing what they always do: sticking gold stars on the pretty and talented Wemmicks or gray dots on those who make mistakes. But now the stickering is all the more important. The Festival is at hand. That means that the envied Most Stars Award and the dreaded Most Dots Award are about to be given out. And poor Punchinello is sure to be a shoo-in for the Most Dots.
Check out:
(You Are Mine)
---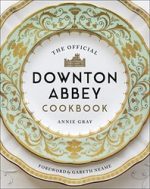 The Official Downton Abbey Cookbook
by Annie Gray, Gareth Neame
KINDLE BARGAIN #ad
Food historian and show consultant Annie Gray gives a rich and fascinating insight into the background of the dishes that were popular between 1912 and 1926, when Downton Abbey is set—a period of tremendous change and conflict, as well as culinary development. With a foreword by executive producer and co-creator Gareth Neame, and featuring over one hundred stunning color photographs, The Official Downton Abbey Cookbook also includes a special section on hosting Downton-themed dinner parties and presents stills from the TV series and film.
---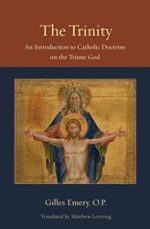 The Trinity
by Gilles Emery, Matthew Levering
KINDLE BARGAIN #ad
Representing the highest quality of scholarship, Gilles Emery offers a much-anticipated exploration to Catholic doctrine on the Trinity. His extensive research combined with lucid prose provides readers a resource to better understand the foundations of Trinitarian reflection and addresses all who wish to benefit from an initiation to Trinitarian doctrine.
The path proposed by this introductory work comprises six steps—from liturgical and biblical ways for entering into Trinitarian faith to the creative and saving action of the Trinity. The book concludes with a doctrinal exposition of the "missions" of the Son and Holy Spirit, that is, the salvific sending of the Son and Holy Spirit that leads humankind to the contemplation of the Father.
---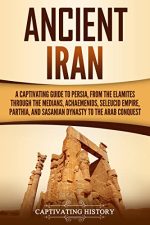 Ancient Iran
by Captivating History
KINDLE BARGAIN #ad
Discover the history of Ancient Iran that spans from Iran's mysterious origins to the Islamic conquest.
Ancient Persia conjures images of extravagant palaces, beautiful gardens, mighty armies, and all-powerful kings, queens, and princes. The beginnings of Iranian antiquity are enigmatic, but from the cradle of the western Zagros Mountains came the greatest empires the world has ever known. The Elamites, Medians, Achaemenids, Parthians, and Sassanids all sprang from interlinked cultural origins that could trace their roots back through each successive empire.