Friday's Christian eBooks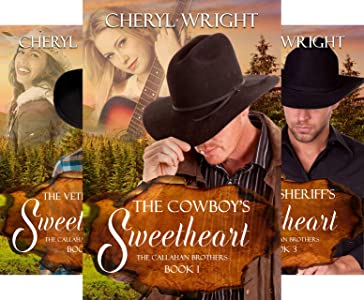 Callahan Brothers Series
by Cheryl Wright
KINDLE BARGAIN #ad
Check out: Callahan Brothers Series
Four cowboy brothers, all confirmed bachelors and not interested in marriage. When the right woman comes along and sparks fly, how can they resist?
The Cowboy's Sweetheart – Book 1
The Veterinarian's Sweetheart – Book 2
The Sheriff's Sweetheart – Book 3
The Rancher's Sweetheart – Book 4
---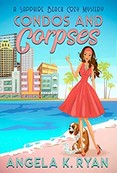 Condos and Corpses
by Angela K. Ryan
LIMITED TIME FREE #ad
A life of service is her passion, but this stunning place could be perfect. That is, aside from the dead body…
Connie Petretta wonders if it's time for a change. After eleven years at a Boston nonprofit, the dedicated humanitarian worker struggles to find her way as she deals with the bequest of her beloved aunt's Florida beachside condo. But selling it goes sideways when somebody plummets from an adjacent balcony seven stories to his death.
Sleuthing on the side to absolve her friend next door of the crime, Connie finds herself enchanted by the charming gulf-front town…
Check out:
(Sapphire Beach Cozy Mysteries)
---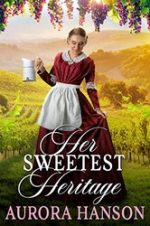 Her Sweetest Heritage
by Aurora Hanson
KINDLE BARGAIN #ad
Having grown up in an orphanage, Christine Blue longed for a family ever since she can remember. She is thus pleasantly surprised to receive a letter claiming she is the niece of Monty Rutherford in California. However, her arrival there coincides with the wake of her uncle, as well as an unexpected surprise; Christine is the heiress of his massive vineyard. This is much to the dismay of its current manager, a distant yet charming man that will make her heart skip a beat.
We rarely get what we want in life, but fate has a way of giving us what we need…
Jasper Kemble is stunned by the man's dying wish to teach a total stranger everything she needs to know about the vineyard. Tension reigns as Jasper reluctantly instructs Christine in the business, and despite his best efforts to dislike her, he fails…
---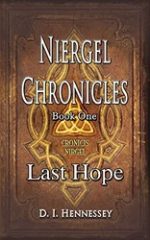 Niergel Chronicles – Last Hope
by D. I. Hennessey
KINDLE BARGAIN #ad
The fantastic adventure of a brilliant young scientist and a closely guarded secret that topples everything he has believed about reality.
A renowned scientist was orphaned at age eight and has grown to adulthood with no knowledge of his own ancestry. When he is awakened by an unusual visitor with an extremely urgent message it leads to events that topple everything he has believed about reality.
While still coming to terms with the unbelievable truth about his ancestry, he must defend the ancient Niergel (Near–ġ-el – Mysterious Secret) against brutal enemies. He is soon fighting a dangerous underworld Crime Syndicate and a powerful evil faction from his family's past, along with a horde of disembodied offspring of fallen angels, known as the Eljo, who threaten the entire world…
While following the evidence all around him, Jeff's most profound discovery is the one he least expects – the proof of God's creative hand.
---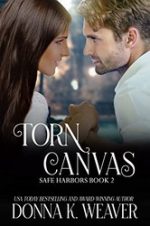 Torn Canvas
by Donna K. Weaver
LIMITED TIME FREE #ad
Winner of the prestigious RONE Award for best New Adult fiction
Even a hero needs rescuing sometimes …
Modern-day pirates took more than Jori Virtanen's friends; they stole his face. Not only does the twenty-four-year-old former model have to confront months of reconstructive surgery, he discovers his previous life was as superficial as his looks. Up-and-coming talk show host Olivia Howard wants an interview. She, like the rest of the press, expects a hero, but Jori knows the truth. His beauty masks a beast…
Could this unlikely woman be a key to freeing his heart and healing the beast?
Check out:
(Safe Harbors Series)
---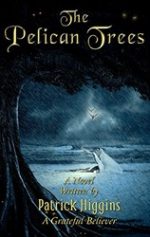 The Pelican Trees
by Patrick Higgins
KINDLE BARGAIN #ad
When was the last time you went on a great and daring adventure? In this time of great uncertainty and social distancing, since you can't embark on a great adventure in the real world, why not go on one by reading this book? The story it tells will greatly lift your spirits and bless your life immeasurably, making it the perfect next read! NOW AVAILABLE IN AUDIOBOOK!
Chock full of mystery, suspense and intrigue, The Pelican Trees allows each reader to do just that, each step carefully orchestrated by a loving grandfather (already in Heaven) trying to rescue his precious granddaughter and the rest of his family from eternal condemnation.
"A must-read for believers who enjoy mysteries from a Christian viewpoint. The best thing about the book is the accuracy of the gospel message. The emphasis on forgiveness is also important. It is also a book that could even attract unbelievers. It had a big impact on me and was very convicting." by Amazon Customer
---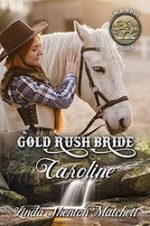 Gold Rush Bride Caroline
by Linda Shenton Matchett
KINDLE BARGAIN #ad
She thinks he's high-handed and out for her gold. He thinks she's difficult and money-hungry. Will they discover that love is the true treasure?
Scarred in a childhood accident, Caroline Vogel has yet to find a man willing to marry her, so she heads to the Pike's Peak goldfields to pan enough ore to become a woman of means. When she and the handsome assistant trail boss hit it off, she begins to hope her future may not be spent alone. Then she catches wind of dark secrets from the man's past, and she's not sure what or who to believe.
Orphaned as a teenager, Oliver Llewellyn stole to survive, then used his skills for the army during the war…
Check out:
(Gold Rush Brides Series)
---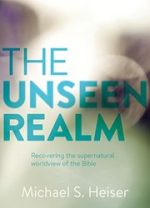 The Unseen Realm
by Michael S. Heiser
KINDLE BARGAIN #ad
KINDLE NOOK AUDIBLE KOBO APPLE
In The Unseen Realm, Dr. Michael Heiser examines the ancient context of Scripture, explaining how its supernatural worldview can help us grow in our understanding of God. He illuminates intriguing and amazing passages of the Bible that have been hiding in plain sight. You'll find yourself engaged in an enthusiastic pursuit of the truth, resulting in a new appreciation for God's Word.
Why wasn't Eve surprised when the serpent spoke to her? How did descendants of the Nephilim survive the flood? Why did Jacob fuse Yahweh and his Angel together in his prayer? Who are the assembly of divine beings that God presides over? In what way do those beings participate in God's decisions?
---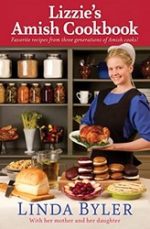 Lizzie's Amish Cookbook
by Linda Byler
KINDLE BARGAIN #ad
More than 175 authentic Amish recipes from the author of the beloved Lizzie Glick novels! In the popular Lizzie Searches for Love trilogy, Lizzie Glick moves from "running around" to the adventures and anxieties of adulthood. But one characteristic remains ever-present in all three books: Lizzie's love for food!
Now you can make Lizzie's homemade oatmeal bread with strawberry jam and her tantalizing creamsticks. Lizzie's Cookbook is a collection of over 175 easy-to-follow recipes for the food that Lizzie cannot resist.
---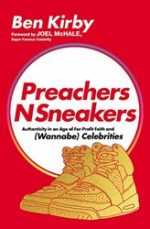 PreachersNSneakers
by Ben Kirby, Joel McHale
KINDLE BARGAIN #ad
KINDLE NOOK AUDIBLE KOBO APPLE
In PreachersNSneakers: Authenticity in an Age of For-Profit Faith and (Wannabe) Celebrities, Ben Kirby approaches many of the difficult questions plaguing countless Christians' minds, presenting experiences and input from both sides of difficult questions, such as:
Should pastors grow wealthy off of religion, and can their churches ever be too large? Do we really believe that divine blessings are monetary, or is that just religious wallpaper to hide our own greed? Is there space in Christendom for celebrities like Kanye and Bieber to exist without distorting the good news? What about this: Is it wrong for someone – even wrong for author Ben Kirby – to call out faith leaders online and leverage "cancel culture" to affect change?