Thursday's Christian eBooks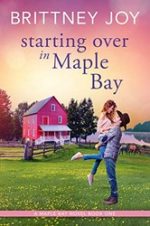 Starting Over in Maple Bay
by Brittney Joy
LIMITED TIME FREE #ad
Welcome to Maple Bay, a small town with heaps of heart – where family dinner is a must, and someone will always leave the light on for you. A new series enjoyed by fans of Debbie Macomber, Jenny Hale, and Susan Mallery.
An inheritance from a mother she never knew. But can this fixer-upper mend her heart?
Hazel didn't think there was anything a homemade apple pie couldn't fix—until her husband divorced her and left her broke. Trying her best to raise her ten-year old daughter and make ends meet, Hazel is desperate for a fresh start. When she inherits a fixer-upper in the small town of Maple Bay, Hazel and her daughter head to the country for the reading of her biological mother's will. But a clause in the will says Hazel and her sister—the sister she didn't know existed—must live together on the rural property for one summer, or forfeit their inheritance…
Check out:
(Maple Bay Series)
---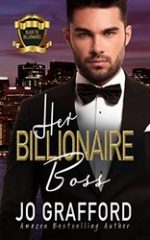 Her Billionaire Boss
by Jo Grafford
LIMITED TIME FREE #ad
From Amazon Bestselling Author Jo Grafford
When the CEO of a mega corporation hires the daughter of his family's biggest rival to serve as his personal assistant…
Jacey Maddox decides to atone for her role in a bitter corporate feud by going to work for the competitor firm. That is, if they'll consider hiring a hated Maddox.
CEO Luca Calcagni is determined to teach the rebel youngest daughter of his family's oldest rival the lesson of her life by agreeing to her foolish request for a job. He gives her a punishing schedule with one goal in mind — to send her running. However, he gets schooled in return when she bravely holds her ground, rekindling his attraction to her that he'd mistakenly assumed he was over.
Check out:
(Black Tie Billionaires Series)
---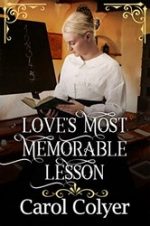 Love's most Memorable Lesson
by Carol Colyer
KINDLE BARGAIN #ad
Brand New Release from Carol Colyer
Kitty West has always dreamt of becoming the town's schoolmistress, so when the job finally comes available, she jumps at the chance to shape the minds of Tucson's young children. When she meets Mae Davis, Kitty feels an instant connection with the young girl whose mother has recently died, and whose gruff father is now responsible for raising her. Their unexpected first encounter will make Kitty's tender heart skip a beat.
And when her heart speaks, her mind finds it indecent to object…
Peter Davis' life, as the owner of the largest hotel in Arizona, always appeared to be perfect. However, with his wife perishing in childbirth, he must find a way to overcome his grief and be up to the task of raising his beloved daughter…
---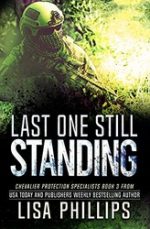 Last One Still Standing
by Lisa Phillips
KINDLE BARGAIN #ad
The fight never let them go.
Plucked from a life on the streets and trained as a covert agent, Karina chose loyalty until the secret organization she worked for pushed her too far. Falling for the target on a mission was never the plan. When he turned out not to be the good man she loved, Karina faked her death and built a safe life for their child.
Eas never wanted to wear a mask, but his life is the tragic tale of a boy born into a family at war. Raised in secret, he's the answer to taking down a powerful company. At the helm is the cousin who murdered his parents, and the sister he needs to rescue from that life…
Check out:
(Chevalier Protection Specialists Series)
---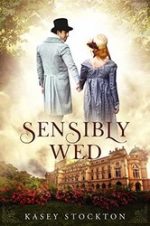 Sensibly Wed
by Kasey Stockton
KINDLE BARGAIN #ad
When Felicity Thurston is caught alone with a man at a ball, she must marry him to avoid a ruined reputation. What she doesn't know – he's the brother of the man she loves.
I, Felicity Thurston, suffer from an incurable case of nerves. They attack with great zeal when I find myself the center of attention, regardless of whether or not I have taken measures to subdue them, and they have often made social gatherings unbearable. So when I met a man last summer who connected with me on a deeper level, I was certain at once that he could be the one. Henry Bradwell was both easy to converse with and an avid reader, and I spent the last eight months determining how I might contrive to further our acquaintance…
**Book one in the Bradwell Brothers series, Sensibly Wed is the story of overcoming trials through marriage and the power of choice.**
---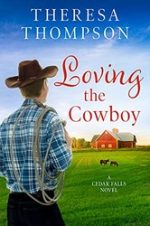 Loving The Cowboy
by Theresa Thompson, Tia Souders
KINDLE BARGAIN #ad
He's a lonely horse trainer with a broken heart. She's an old flame looking for forgiveness. Can Houston Montgomery give her the closure she needs when she's still the one he wants? 
When Houston Montgomery calls the town vet, Violet Bradley is the last person he expects to walk through his door. After eight years together, she left abruptly one morning and never looked back. Ten years later, he's still in love with her, and she has returned to Cedar Falls, seeking forgiveness. But why?
Violet Montgomery is engaged to be married, but first, she needs closure on her past. So she heads home to face Houston Montgomery and tell him the truth about why she left. But the moment she walks into his barn and back into his life, all her old feelings resurface…
Check out:
(Cedar Falls Series)
---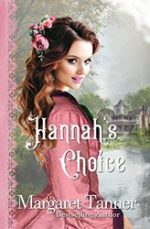 Hannah's Choice
by Margaret Tanner
KINDLE BARGAIN #ad
Failing health forces elderly rancher, Arnie French to send for a Mail Order Bride. After her aunt dies, leaving nothing but debt and bad memories, Hannah is left in such dire circumstances she agrees to marry Arnie. For the time they have together life is good. After his death, Arnie wants her to marry his partner, Grant.
Grant believes Hannah has only married Arnie for his money. Can she change Grant's low opinion of her? If she does, will secrets from long ago surface and ruin any chance of happiness they might have together?
---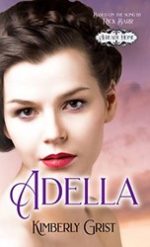 Adella
by Kimberly Grist
KINDLE BARGAIN #ad
There is no ocean so great that love can't cross.
In 1917 every man, woman, and child was called to civic duty as the "war to end all wars" encompassed the globe.
When the patriotic call comes, Adella begins her campaign of encouragement by corresponding with the frightened and lonely soldiers. On the cusp of adulthood, the young woman is tired of living a cosseted life and hopes to gain her parent's support when she wants to volunteer her services to the war effort. Her mother worries for her safety, but Adella is more concerned for her heart.
As a recent college graduate, Gibb is led down a path he never anticipated. And one unexpected meeting at a train station tips all of his carefully laid plans into chaos. In the void, Adella's words of affection flow across the continents. The image of her smile and the consistency of her letters give him a reason to hope.
---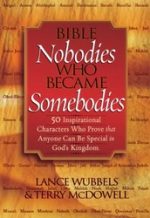 Bible Nobodies Who Became Somebodies
by Lance Wubbels
KINDLE BARGAIN #ad
KINDLE NOOK AUDIBLE KOBO APPLE
One of the lessons gained from the staggering success of The Prayer of Jabez is that even the most obscure biblical characters and stories have profound lessons to teach GodÕs people. The Bible is filled with many fascinating individuals who lived their lives in the shadowlands of insignificance. Tucked away here and there in the pages of sacred Scripture, we may have passed over them as irrelevant nobodies, yet many of them lived their lives in faith and obedience to God despite facing overwhelming odds.
God included their stories in the Scriptures for a reason, and though we might consider them Bible nobodies, they truly were somebodies. We discover that God used people from all walks of life, not just the familiar superstars…
---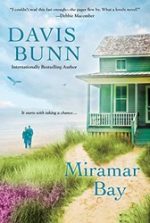 Miramar Bay
by Davis Bunn
KINDLE BARGAIN #ad
KINDLE NOOK AUDIBLE KOBO APPLE
When Connor Larkin boards a late-night bus in downtown L.A., he's not sure where he's going or what he's looking for. Putting his acting career – and his fiancée – on hold, he's searching for a part of himself he lost on the road to success. Now, with his wedding day approaching, Connor finds himself stepping into the sleepy seaside town of Miramar Bay – where one remarkable woman inspires him to rethink all of his choices . . .
Unlike the pretentious starlets back in Hollywood, Sylvie Cassick has had to work hard for everything she has. When Connor hears familiar music drifting out of her restaurant, he can't escape a feeling of finally coming home.
---
One Thousand Gifts
by Ann Voskamp
KINDLE BARGAIN #ad
KINDLE NOOK AUDIBLE KOBO APPLE
In One Thousand Gifts, Ann Voskamp invites you to discover a way of seeing that opens your eyes to ordinary amazing grace, a way of living that is fully alive, and a way of becoming present to God that brings deep and lasting joy. It's only in the expression of gratitude for the life we already have, we discover the life we've always wanted . . . a life we can take, give thanks for, and break for others. Come to feel and know the impossible right down in your bones: you are wildly loved by God.