Tuesday's Christian eBooks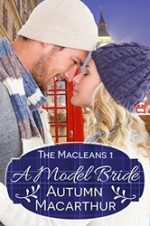 A Model Bride
by Autumn Macarthur
LIMITED TIME FREE #ad
Her plans for her Europe trip didn't include falling in love!
When Tiffany Gallagher flies to London to spend the holidays with her family, volunteering at a homeless shelter on Christmas Day isn't part of her plan. Nor is having to travel to Edinburgh with Mac, the grump and cynical wounded Scottish photojournalist also volunteering at the shelter, to get the New Year's Eve she'd dreamed of, a Scottish Hogmanay.
Returning to London, she sets up an ambitious back-to-work partnership between the shelter and Pettett & Mayfield's department store. But her scheme means she and Mac are thrown together…
Check out:
(The Macleans Series)
---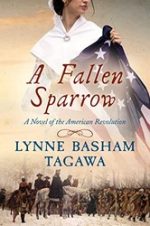 A Fallen Sparrow
by Lynne Tagawa
KINDLE BARGAIN #ad
It was all Samuel Adams's fault.
Ruth Haynes uses the pen name Honorius when she writes for her father's newspaper. Boston has changed beyond recognition, and her Loyalist views soon get her in trouble. With war looming, what will their family do?
Jonathan Russell hides a guilty secret. The Battle of Bunker's Hill sweeps him and his Shenandoah Valley family into the war. The unthinkable happens, and he's forced to deal with both his grief – and his guilt. Lieutenant Robert Shirley is summoned by his godmother and introduced to the Earl of Dartmouth, who charges him to gather intelligence in Boston. He is horrified but must obey…
Check out:
(The Russells Series)
---
Not Until This Day
by Valerie M. Bodden
KINDLE BARGAIN #ad
Three kids. Two broken hearts. One chance to become a family.
Isabel has three simple rules: Keep moving. No friends. No men. It's the only way to keep herself and her daughter safe. But when she arrives in the small town of Hope Springs, she finds that she suddenly wants to break all the rules. Especially when it comes to a certain sweet single dad.
Tyler has one goal: Keep his boys from ever getting hurt again. That's why he avoids dating, women, or anything having to do with love. So why does the mysterious single mother who works at his family's orchard have him rethinking everything?
Check out:
(Hope Springs Series)
---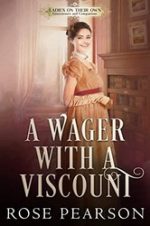 A Wager with a Viscount
by Rose Pearson
KINDLE BARGAIN #ad
Brand New Release from Rose Pearson.
A wager between a governess and a viscount… what will be the consequences?
Being foisted with not one but two children is one thing, but to be sent their governess also is quite another! Viscount Edmund Wollaston has promised to care for his brother's children for a short while but did not realize just how much they would disrupt his carefully ordered life. Unhappy, he decides to send the governess and the children away, only for the governess herself to beg him to change his mind.
Miss Tabitha Raikes never expected to have to make a wager with a viscount! Knowing that to return to her father's home would cause her untold difficulty, she makes a bet with the viscount that, should she win, will force his hand and permit her and the children to stay. Will she be able to succeed?
Check out:
(Ladies on their Own: Governesses and Companions Series)
---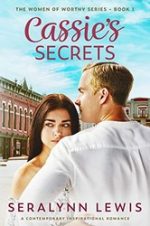 Cassie's Secrets
by Seralynn Lewis
KINDLE BARGAIN #ad
Where secrets go, distrust follows. Can two lonely people let go of past hurt and learn to trust again?
Single mom, Cassie Verano, and her two young daughters move to small-town Worthy, Ohio to be near her brother and his family.
She longs to raise her daughters without her ex-husband's family's controlling interference, and live in peace. When her daughters befriend two girls who are cared for by their matchmaking aunt, Cassie avoids it at all costs. It's the last thing she needs or wants after escaping a dangerous marriage…
Check out:
(Women of Worthy Series)
---
Befriend
by Scott Sauls, Ann Voskamp
KINDLE BARGAIN #ad
KINDLE NOOK AUDIBLE KOBO APPLE
We live in a world where real friend shipis hard to find. Suspicious of others and insecure about ourselves, we retreat into the safety of our small, self-made worlds. Now more than ever, it's easy to avoid people with whom we disagree or whose life experiences don't mirror our own. Safe among like-minded peers and digital "friends," we really don't have to engage with those who can challenge and enhance our limited perspectives. Tragically, even the church can become a place that minimizes diversity and reinforces isolation.
Jesus models a much richer vision for friendship. In Be Friend, popular teacher, Scott Sauls, invites us to see and savor the broad and deep love of God. In twenty-one eloquent media tations on what God's love can look like in our everyday lives, Scott invites us to expand our circle of friends.
---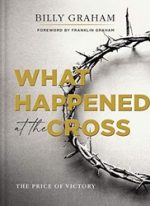 What Happened at the Cross
by Billy Graham, Franklin Graham
KINDLE BARGAIN #ad
KINDLE NOOK AUDIBLE KOBO APPLE
The cross of Christ towers over 2,000 years of history. What happened on that hill called Calvary? In this compilation of his life's work, Billy Graham explains what Jesus accomplished on the day of his death, the meaning of his sacrifice, where he is now, the price of victory, and how to live with hope.
It's almost impossible to find one of Billy Graham's sermons that didn't focus on the incredible events that happened over 2,000 years ago on Mount Calvary, and that's because he centered his life and ministry around its message. In this special collection of the beloved evangelist's inspiring messages on the cross, discover simple yet profound truths that will change your life…
---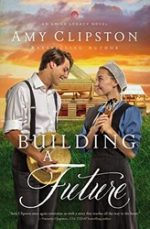 Building a Future
by Amy Clipston
KINDLE BARGAIN #ad
KINDLE NOOK AUDIBLE KOBO APPLE
Brand New Release from Amy Clipston
They both had different plans for their futures . . . until their hearts led them to each other.
Michelle Lantz dreams of marrying and starting a family, and now that she's been dating Korey for over a year, she thought it was only a matter of time before he proposed. But lately, Korey has seemed distant and is far from the attentive boyfriend she once knew. They've spent so much time together that she feels she can't give up on their relationship, but she begins to question her own feelings as his seem to cool.
Check out:
(Foundation of Love)
---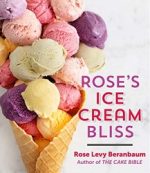 Rose's Ice Cream Bliss
by Rose Levy Beranbaum
KINDLE BARGAIN #ad
With Rose's easy-to-follow, meticulously tested, and innovative recipes, perfect ice creams and other frozen treats are simple to churn up anytime. Here she gives her foolproof base method, plus all the tips and info you need to know—on machines, ingredients, techniques, and her own unique approaches and discoveries (for example, an easier method of mixing custard bases without needing to "temper" them; how to make a substitution for glucose by microwaving corn syrup; and how adding milk powder can help prevent ice crystals).