Wednesday's Christian eBooks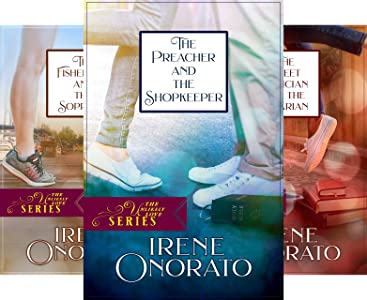 Unlikely Love Series
by Irene Onorato
KINDLE BARGAIN #ad
Check out: Unlikely Love Series
All books on SALE for 0.99¢ each
With vastly different backgrounds and professions, what are the chances they'd even meet, much less fall in love?
Find out in this series of stand-alone novels where paths collide and unlikely love defies all odds.
The Preacher and the Shopkeeper – Book 1
The Fisherman and the Soprano – Book 2
The Street Magician and the Librarian – Book 3
---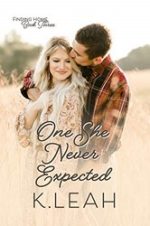 One She Never Expected
by K. Leah
LIMITED TIME FREE #ad
Will Piper see the perfect guy when he's standing right in front of her?
Piper is discouraged when she realizes the career she's always wanted isn't quite what she dreamed. She's at a crossroads, and her future rests on what she decides to do next. There's no room for distractions.
Nolan came home to work for his dad after his big city career took a nosedive. Now, he's realized small town life isn't so bad. When a quirky blonde catches his eye, he's surprised to find the girl he once knew is all grown up. Too bad he's the last thing on her mind.
Check out:
(Finding Home Series)
---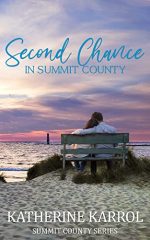 Second Chance in Summit County
by Katherine Karrol
LIMITED TIME FREE #ad
They both declared themselves done with romance and love. God had other plans.
Her marriage, career, and reputation crashed around her and eliminated the little trust she had left in herself to make good decisions. She packed her bags, shook the dust off her feet, and started driving, begging God to tell her where to go. When He led her to a charming little northern Michigan town, she started recreating her life from scratch—without men.
His world turned upside down when he lost the love of his life and had to start over as a single father. Now playing both mother and father to his little girl, he's built his life around taking care of her and protecting his heart from ever being hurt like that again. Love is not a part of his life anymore.
Check out:
(Summit County Series)
---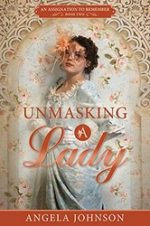 Unmasking A Lady
by Angela Johnson
KINDLE BARGAIN #ad
When the masks are removed, will there be love?
Abigail Warren expected a night of excitement, socializing among London society's elite at the masquerade ball. When a man she thinks is her friend Marcus asks her to elope with him that same night, she accepts with a bit of trepidation.
Lord Samuel Richardson discovers his mistake far too late in escorting the wrong woman to Gretna Green. There is only one thing an honorable man can do – go through with the marriage and stave off the lady's further ruin. Unfortunately, this means breaking his agreement of betrothal to Penelope Booth, which carries consequences far beyond his purse and his reputation…
Check out:
(An Assignation to Remember Series)
---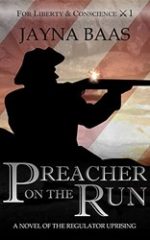 Preacher on the Run
by Jayna Baas
KINDLE BARGAIN #ad
STANDING FOR TRUTH COULD COST HIM HIS FREEDOM. FIGHTING FOR FREEDOM COULD COST HIM HIS LIFE.
It's 1771, and North Carolina is at war. On one side stands established religion and the power of the Crown. On the other side stands a dangerous freedom of conscience.
Robert Boothe has spent the last four years leading the tyrant-hating Regulators against North Carolina's corrupt British government. All he wants is a safe place for his little Baptist church to live and worship God.
But choosing sides has made Robert a target. The Church of England wants him to shut up. The governor wants him dead.
---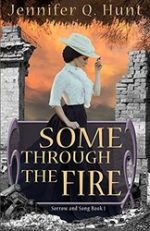 Some Through the Fire
by Jennifer Q. Hunt
KINDLE BARGAIN #ad
Just as it seems life is opening before Violet with unlimited possibilities for her future, her hometown of Atlanta is devastated by a citywide fire, and her idolized older brother heads off to France as an officer in the Great War. Violet's safe, tight-knit family is about to be tested beyond anything they have ever experienced, and her dreams for the future keep colliding with forces outside her control and a rapidly changing culture.
While she tries to rebuild her life from loss after loss, two very different young ministers both profess her place in their own dreams for the future. As her childhood faith is shaken to its very core, Violet must determine who she truly is, what she most wants, and what it means to love.
Check out:
(Sorrow and Song Series)
---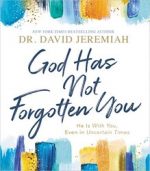 God Has Not Forgotten You
by David Jeremiah
KINDLE BARGAIN #ad
KINDLE NOOK AUDIBLE KOBO APPLE
For anyone who is lonely or struggling with anxiety in times of uncertainty, find comfort in knowing that you are deeply loved by God. In God Has Not Forgotten You, New York Times bestselling author Dr. David Jeremiah will help you navigate the uncertainties of the present while embracing God's promises for the future.
This book invites you to experience the transforming power of God's Word that will help you: Trust God in uncertain and challenging times; Know God is at work even when you can't see it; Deal with confusing or disappointing circumstances
---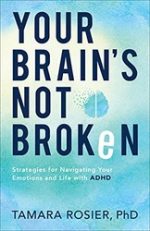 Your Brain's Not Broken
by Tamara Phd Rosier
KINDLE BARGAIN #ad
KINDLE NOOK AUDIBLE KOBO APPLE
If you have ADHD, your brain doesn't work in the same way as a "normal" or neurotypical brain does because it's wired differently. You and others may see this difference in circuitry as somehow wrong or incomplete. It isn't. It does present you with significant challenges like time management, organization skills, forgetfulness, trouble completing tasks, mood swings, and relationship problems.
In Your Brain's Not Broken, Dr. Tamara Rosier explains how ADHD affects every aspect of your life. You'll finally understand why you think, feel, and act the way you do. Dr. Rosier applies her years of coaching others to offer you the critical practical tools that can dramatically improve your life and relationships.
---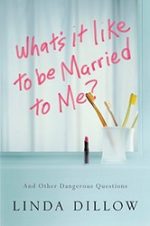 What's It Like to Be Married to Me?
by Linda Dillow
KINDLE BARGAIN #ad
KINDLE NOOK AUDIBLE KOBO APPLE
What's It Like to Be Married to Me? is about knowing the difference between having a desire for a better marriage and setting the goal of a better marriage – as readers look in the mirror to see how they can change.
Bestselling author Linda Dillow understands that most women want more from their marriage but don't know how to get it. In What's It Like to Be Married to Me?, Dillow challenges readers to ask the riskiest questions: What is is like to be married to me? What is it like to make love with me? Why do I want to stay mad at you?