Monday's Christian eBooks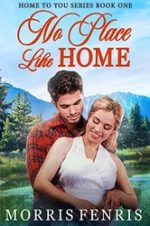 No Place Like Home
by Morris Fenris
LIMITED TIME FREE #ad
She may have found sanctuary, but can she find love? Jerricha Ballard's dreams have all come true. All but one.
Consumed by the high pressures of being a pop star, she realizes the one thing missing is love. In desperate need of a break, she slips away from her Christmas tour and winds up in the sleepy small town of Warm Springs, Wyoming. It is the place she calls home and the one place she didn't expect to return to.
Jerricha wants nothing more than to curl up alone away from the noise of the world, but after bumping into an old crush she feels her spark reignite…
Check out:
(Home To You Series)
---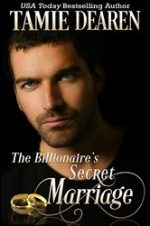 The Billionaire's Secret Marriage
by Tamie Dearen
LIMITED TIME FREE #ad
Stephanie Caldwell fell in love with her boss, but he's too clueless to notice. And being blind is no excuse!
Steph doesn't care that Bran is blind—at least he'll never see the longing looks she gives him. If only she could warn him about the lack of love on his conniving fiancée's face. But Steph has to keep her mouth shut, or she could lose her job, along with the health insurance that keeps her daughter alive.
Billionaire Branson Knight knows women regard him as a pitiful blind man, his wealth his only attraction. So his engagement is merely a means to an end. But the last thing he wants to end is his relationship with Stephanie—he depends way too much on his efficient personal assistant…
Check out:
(The Limitless Clean Billionaire Romance Series)
---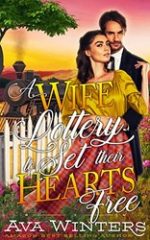 A Wife Lottery to Set their Hearts Free
by Ava Winters
KINDLE BARGAIN #ad
Brand New Release from Ava Winters.
Scarred for life, she runs away to escape her fate. Heartbroken and lonely, he takes part in a wife lottery. How can the two let their souls bond when darkness keeps them rooted in the past?
"He leaned forward and kissed her then. Her lips were soft and cool on his and at the same time the feel of them on his burned intensely. They kissed for a long time, and if today was the last happy day of Ralph's life, he would consider it a life well spent."
When Eva almost dies at the hands of her betrothed, she accidentally does something unimaginable and flees West. Now, miles away from her home, she's found by a sheriff who puts her name up for a wife lottery. How can she give her heart to her new husband when he seems oblivious to her despair?
---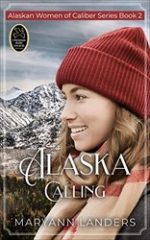 Alaska Calling
by Maryann Landers
KINDLE BARGAIN #ad
I'D REACHED MY DREAM CAREER AS AN RN. THEN THE DOUBT OF MY CALLING CHALLENGED MY FAITH.
After two years of working in a small city close to my family in Canada, my heart remains unsettled. Now, I find myself at a crossroads, not knowing which way to turn.
My calling seemed certain, now I question my career path and my relationship with my boyfriend. My futile efforts to pretend it's all okay displace me, spinning me loose, and my world threatens to toss me into disarray. But the winds of change bring a hopeful challenge when a letter arrives from a nurse in Alaska inviting me to work at a remote clinic. Perhaps God has more in mind for me than I hope for myself…
Check out:
(Alaskan Women of Caliber Series)
---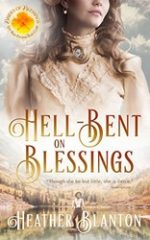 Hell-Bent on Blessings
by Heather Blanton
KINDLE BARGAIN #ad
She's hell-bent on rebuilding her life. He's hell-bent on loving her. They both want the same things.
She just doesn't know it yet…
Widowed and left in debt, Harriet Pullen finds a temporary home for her children and heads to the gold rush town of Blessings, California to start life over. One carefully planned step at a time, she's going to make a home for her family, regain her financial independence, and build a new ranch – bigger and better than the one her husband lost. God help the man who ever gets in her way again…
BASED ON A TRUE STORY!
Check out:
(Brides of Blessings Series)
---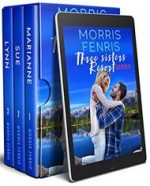 Three Sisters Resort Boxset
by Morris Fenris
KINDLE BARGAIN #ad
Looking for an escape into a small-town beach house with lots of love, laughter, and happily ever afters? Welcome to Three Sisters Resort, St. Simons Island, Georgia.
Book 1: Choices of the Heart: Thrust into an unexpected life of luxury, three sisters find themselves in the fight of their lives.
Book 2: Songs of the Heart; Sue Wright finds love, but life is determined to prevent her from keeping it.
Book 3: Desires of the Heart; Lynn Wright wasn't looking for love. It was looking for her.
This series focuses around three sisters and the men they love. It's a sweet, clean and wholesome small-town beach house romance filled with suspense and humor.
---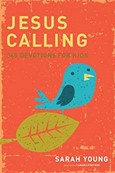 Jesus Calling
by Sarah Young
KINDLE BARGAIN #ad
KINDLE NOOK AUDIBLE KOBO APPLE
Children will experience a deeper relationship with Jesus as they read 365 daily devotions written as if Jesus is speaking directly to their hearts. Adapted from Sarah Young's bestselling adult book, this inspiring year-long devotional has scripture and personal reflections that share Jesus' message of peace, for today and every day.
Jesus Calling: 365 Devotions for Kids? focuses on the biblical promise of peace, which can be experienced at any time and in all circumstances. With peace-filled reminders from the Word of God, these devotions will intimately and gently connect your children with Jesus, the One who meets them where they are.
---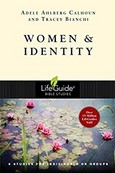 Women & Identity
by Adele Ahlberg Calhoun, Tracey D. Bianchi
KINDLE BARGAIN #ad
We live only a small fraction of the lives God has for us. Our lives get smaller and smaller, circling around the minute-by-minute disappointments and demands of the present moment while God whispers softly or even hollers for us to harness our whole hearts.
Written by experienced spiritual leaders Adele Ahlberg Calhoun and Tracey Bianchi, follow the biblical themes as well as the journeys of women showing the way to embracing God's strength and wisdom to live whole lives. For over three decades LifeGuide Bible Studies have provided solid biblical content and raised thought-provoking questions―making for a one-of-a-kind Bible study experience for individuals and groups.
---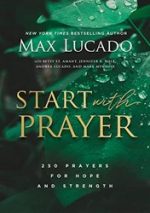 Start with Prayer
by Max Lucado
KINDLE BARGAIN #ad
KINDLE NOOK AUDIBLE KOBO APPLE
When struggles and anxieties come up in our lives, we invite God into our world, watching our fears surface and then depart. But how do we help prayer become a tried-and-true practice in our daily lives? Finding the right words to pray can be challenging, but Max is here to help.
Whether you're learning to pray for the first time or you're hoping to reinvigorate your prayer life, Start with Prayer will change the way you think about your relationship with God.
Start with Prayer is a trustworthy resource that you can turn to no matter what season of life you're in right now, reminding you that starting with prayer is always the right answer.