Tuesday's Christian eBooks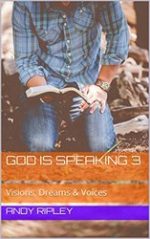 GOD IS SPEAKING 3: Visions, Dreams & Voices
by Andy Ripley
LIMITED TIME FREE #ad
GOD IS SPEAKING 3 (VISIONS, DREAMS & VOICES) is the third book of a three-part series describing what God has spoken to us through His word, the Bible.
In the Bible eras, certain chosen men received information from God through visions and dreams. These great visions and dreams are written out for us to see in the Bible. They are often breath-taking in their beauty, dreadful in their declarations of judgement, and stunning in their prophetic accuracy. At different times and in different circumstances, God has chosen to speak to His people in different voices; sometimes He has spoken to us with the voice of our father, with the voice of our husband, or with the voice of our judge.
Does God still use visions and dreams today?
Check out:
(God Is Speaking Series)
---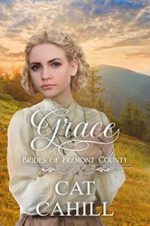 Grace
by Cat Cahill
LIMITED TIME FREE #ad
Sometimes love can be found in the most unlikely place . . .
Grace Daniels arrives in Cañon City, Colorado as a mail-order bride, only to find her intended has chosen another. Alone and lonely, she's determined to act on advice to look for love in unlikely places. But how can a girl who's working all hours as a seamstress just to afford to pay for a room meet a decent man?
When Jasper Hill offers a kind girl a position as a seamstress in his general store, he never thought it would lead to anything more. Struggling to remain hopeful after the woman he'd hoped to marry left town months ago, love is the last thing on his mind…
Check out:
(Brides of Fremont County Series)
---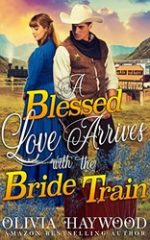 A Blessed Love Arrives with the Bride Train
by Olivia Haywood
KINDLE BARGAIN #ad
Brand New Release from Olivia Haywood
With God in her heart, she takes a bride train and flees West to find love and purpose. How can an accidental promise lead to a loving marriage with a man who promised not to open his heart again?
"If she was going to die, at least she'd die with him. The man she'd fallen in love with."
After the Civil War leaves a path of destruction in its wake, Lydia realizes that she must abandon her hometown for a better future. The bride train that carries potential brides West appears like her only solution. With God's guidance in her heart, Lydia makes the hardest life decision. How can she keep her faith alive when the handsome man who chose her didn't realize the significance of his action?
---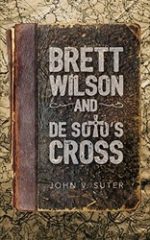 Brett Wilson and De Soto's Cross
by John Suter
KINDLE BARGAIN #ad
The hunt for Cibola continues as Brett Wilson returns home from the canyons of New Mexico ready to locate her missing father. With the information from Dr. Mies, Brett ventures into the mountains of Tennessee in search of the mystical cross of de Soto.
If she can find the cross, the doorway to Cibola can be opened. Rock Wilson's life hangs in the balance as Brett races across Tennessee with her best friend Natalie. They will use her dad's field book once again to uncover the clues hidden inside. Unfortunately, she isn't the only one looking for the relic and the door to Cibola.
---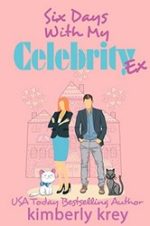 Six Days With My Celebrity Ex
by Kimberly Krey
KINDLE BARGAIN #ad
Brand New Release from Kimberly Krey.
Dawson Cain is every woman's dream, but for Brinley, dating him was more like a nightmare. The onscreen kisses with other women were only a small part of the battle. The bigger issue was the celebrity pursuit Dawson couldn't get enough of.
But Dawson has changed his ways, or so he says.
Will six days in a social experiment be enough to prove that he's worthy of a second chance, or will Brinley walk away from him a second time?
Check out:
(Second Chance Experiment Series)
---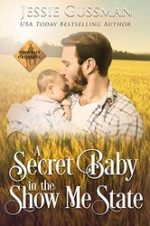 A Secret Baby in the Show Me State
by Jessie Gussman
KINDLE BARGAIN #ad
A midnight tryst, an unknown admirer and a baby that is delivered to church with just a short note.
On the day Deacon Hudson was set to be ordained, a bundle shows up at the church with a simple note on it. Deacon Hudson is the father. Take care of her.
Deacon knows he's not the father. The Immaculate Conception was a one time thing. But the baby needs a parent, and he has to decide if he will give up his life dream of being a pastor to take the child, despite the fact that the note is a lie. Can he do it without resenting the child?
Blair Dixon made an unthinkable decision and sacrifice, driven by the unfathomable love a mother has for her child. She served her time. Now she's back to fix the mess she made. It might not be possible to straighten everything out.
Check out:
(Cowboy Crossing Series)
---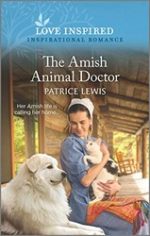 The Amish Animal Doctor
by Patrice Lewis
KINDLE BARGAIN #ad
Will she give up what she loves. For who she loves?
Forced to return home to care for her ailing mother, veterinarian Abigail Mast must make an impossible choice – between her career and her Amish community. And handsome neighbor Benjamin Troyer isn't making the decision any easier for her. When an opportunity to stay in Montana presents itself, can Abigail come to a decision that will yield the greatest rewards?
---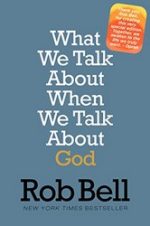 What We Talk About When We Talk About God
by Rob Bell
KINDLE BARGAIN #ad
How God is described today strikes many as mean, primitive, backward, illogical, tribal, and at odds with the frontiers of science. At the same time, many intuitively feel a sense of reverence and awe in the world. Can we find a new way to talk about God?
Pastor and New York Times bestselling author Rob Bell does here for God what he did for heaven and hell in Love Wins: he shows how traditional ideas have grown stale and dysfunctional and reveals a new path for how to return vitality and vibrancy to how we understand God.
---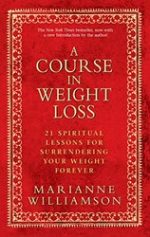 A Course In Weight Loss
by Marianne Williamson
KINDLE BARGAIN #ad
KINDLE NOOK AUDIBLE KOBO APPLE
What is the connection between spirituality and weight loss? Best-selling author Marianne Williamson is about to answer that question for you in her groundbreaking book, bringing you 21 spiritual lessons to help you surrender your weight forever.
These lessons form a holistic paradigm for weight loss, addressing the spiritual, emotional, and psychological elements involved in what Williamson refers to as "conscious weight loss." If you are a food addict, a compulsive eater, or someone who for any reason sees food as the enemy, this book is for you.
---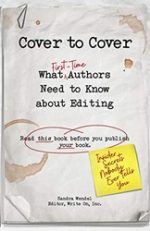 Cover to Cover
by Sandra Wendel
KINDLE BARGAIN #ad
Read this book before you publish your book. You just wrote your first book. And there you are. Stark naked. Vulnerable. Wondering what to do next to get your masterpiece published.
This is the one book you need to read and follow if you're writing a book for the first time. Why? Because you've never written a book before. This is new territory.
To write a successful book, you need to find and work with an editor who shares your passion for your work and your message and who will help you make your book sing. And sing a smash hit. A blockbuster of a message, clearly and carefully constructed so readers love you and your work and leave you five-star Amazon reviews only because they don't have more stars to give.