Thursday's Christian eBooks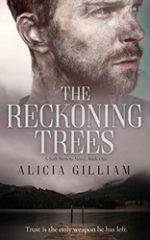 The Reckoning Trees
by Alicia Gilliam
LIMITED TIME FREE #ad
Seth must choose . . .  surrender his search or his sanity.  And if he doesn't change, he might lose them both. Will his wife's murder remain unsolved in the hands of a small-town sheriff's department?
Praying for answers in his beloved trees hasn't gotten him anywhere. God seems to only make things worse with an old-fashioned dare.  Trust Me. Can he really give it all up? Trade in searching for trusting?
Maybe. But what if the runaway prostitute and the five-year-old boy wandering through his woods hold the very answers he's been searching for?
Check out:
(Seth Browne Series)
---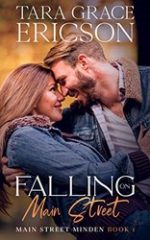 Falling on Main Street
by Tara Grace Ericson
LIMITED TIME FREE #ad
Shame chases her to Minden. Grief traps him in the past.  But they can't deny the spark between them.
Charlotte's world as a high-powered executive recruiter comes crashing down after a classified document under her care is leaked to the press. Taking refuge in a small Indiana town, she is determined to heal before taking back her life.
Luke Brand chases off any threat to the memory of the wife he lost too soon. When his world is invaded by a city-slicker with stunning green eyes, Luke struggles to follow God's instruction to help the town's newest resident…
Check out:
(Main Street Minden Series)
---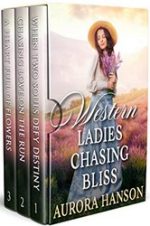 Western Ladies Chasing Bliss
by Aurora Hanson
KINDLE BARGAIN #ad
3 best-selling Historical Western novels!
Delightful tales full of emotion, love, drama, action, plot twists, and of course, heart-melting romance!
When Two Souls Defy Destiny
Chasing Love on the Run
A Heart Full of Flowers
"A very good and well written collection of western romance stories that are very good as standalone books also the characters are all looking for a better life .The extended epilogue of each is good and sums up the story Interesting read" by Amazon Customer
---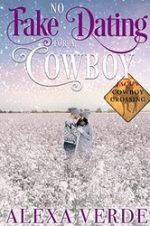 No Fake Dating for a Cowboy
by Alexa Verde
KINDLE BARGAIN #ad
Small-town romance with faith, humor, and more than a dash of danger!
A woman in jeopardy, a cowboy turned small-town cop grieving his fiancée, and a relationship too real to be fake… Escape to Cowboy Crossing, where people care about each other, romances are sweet and swoony, and six cowboy brothers with hot Irish blood fall in love when they least expect it.
When her foster siblings are in danger, former policewoman Jessie Ashford makes sure their temporary home in a small town far from their home place is fortress strong. After her ex shot at her, her heart is just as tough and secure. But when a local cop helps investigate suspicious incidents that threaten her friends' safety, her defenses start to crumble. Yet, abandoned so many times, can she open her heart again before it's too late?
Check out:
(Escape to Cowboy Crossing Series)
---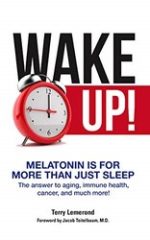 Wake Up! Melatonin is For More Than Just Sleep
by Terry Lemerond
KINDLE BARGAIN #ad
Wake up to groundbreaking news! There's far more to melatonin than simply being a sleep aid. Called the "miracle molecule", this master mediator of all hormones provides a much bigger story for your good health.
Melatonin can:• Knock out a wide range of viruses• Improve immune function, especially in the elderly• Lower cholesterol• Improve blood sugar control• Normalize blood pressure• Protect healthy cells from damage by chemotherapy• Prevent a variety of types of cancer, especially hormone-related cancers• Overcome resistance to the benefits of chemotherapy• Relieve irritable bowel syndrome and inflammatory bowel disease. Oh, and yes, sleep!
---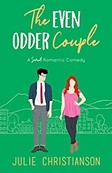 The Even Odder Couple
by Julie Christianson
KINDLE BARGAIN #ad
Spencer Crane thinks I'm a human tornado. I think he's a calendar app come to life. While he schedules? I spin-out. When I spontaneously combust? He overcompensates. And this is why convincing my new boss to hire him is a completely brilliant idea.
You see, workplace romance is forbidden, but attraction between total opposites like Spencer and me is a non-issue. I repeat: Non. Issue.
I only wish I hadn't discovered Mr. Clark Kent Glasses is (secretly) scorchingly hot. Even worse, he's funny and chivalrous, and shoving me straight out of my Tess the Mess comfort zone…
"A super-sweet romance filled with all the happy vibes you need. The Apple Valley series is definitely one to check out if you love small-town, feel-good love stories. This one was definitely my favourite, but they are all so good." by Amazon Customer
---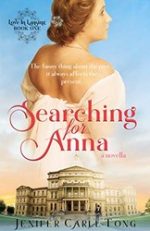 Searching for Anna
by Jenifer Carll-Tong
KINDLE BARGAIN #ad
An impoverished seamstress. A wealthy suitor. An entangled past that could tear them apart.
A historical Christian romance from debut author Jenifer Carll-Tong.
As the Great War rages in Europe, Anna Gibson struggles to make ends meet as a seamstress in a small dress shop in Lansing, Michigan. She is content with her life. Or, so she thinks. However, a handsome suitor from her former life unexpectedly reappears, and she finds herself questioning her future when he begins to open doors to her past.
Warren Mallory has never taken life too seriously…until now. Suddenly, he is very serious about finding the amber-eyed beauty that has haunted his thoughts since she left him standing alone on that street corner. And once he has, he doesn't plan to let her vanish again.
Check out:
(Love in Lansing Series)
---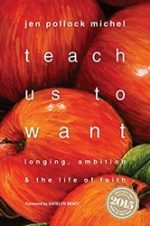 Teach Us to Want
by Jen Pollock Michel
KINDLE BARGAIN #ad
KINDLE NOOK AUDIBLE KOBO APPLE
As Christians, were squeamish about desire. Isn't wanting sinful and selfish? Aren't we supposed to find and follow Gods will rather than insisting upon our own?
The story of each person is a story of want―desires unmet, hopes dashed, passions pursued and ambitions fulfilled. Our wants cannot be ignored. But when desire is informed by Scripture and re-formed by our spiritual practices, it can root us more deeply in the fundamental belief that God is good and generous and can invite us into active kingdom participation.
---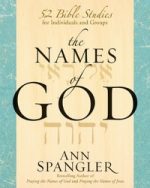 The Names of God
by Ann Spangler
KINDLE BARGAIN #ad
What's in a name? The Names of God: 52 Bible Studies for Individuals and Groups offers a unique approach to Bible study by presenting a 52-week study focusing on the names and titles of God and of Jesus, one designed to help readers experience the Lord in fresh and deeper ways. By studying such rich and varied names as Adonay, El Shadday, Abba, Yeshua, Lamb of God, and Prince of Peace, readers will encounter a God who is utterly holy, powerful, surprising, merciful, and loving.