Wednesday's Christian eBooks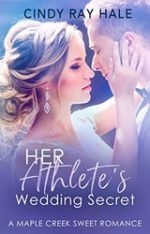 Her Athlete's Wedding Secret
by Cindy Ray Hale
LIMITED TIME FREE #ad
Can a fake marriage save their careers? Or will their feelings turn everything real?
Small Town newspaper reporter, Tessa Randall, dreams of scoring a job with a big city newspaper. An interview with Benson Patrick, quarterback for the New York Giants, might be the opportunity she's been looking for. When he comes home to Maple Creek for their mutual friends' wedding, Tessa hopes it's the perfect chance to interview him. Only Benson isn't being as cooperative as she'd wanted, and before she knows it, he's proposing to her. A marriage, even a fake one, might be the edge she needs to land her dream job…
Check out:
(Maple Creek Sweet Romance Series)
---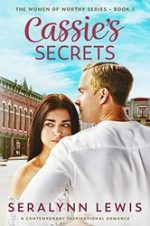 Cassie's Secrets
by Seralynn Lewis
LIMITED TIME FREE #ad
Where secrets go, distrust follows. Can two lonely people let go of past hurt and learn to trust again?
Single mom, Cassie Verano, and her two young daughters move to small-town Worthy, Ohio to be near her brother and his family.
She longs to raise her daughters without her ex-husband's family's controlling interference, and live in peace. When her daughters befriend two girls who are cared for by their matchmaking aunt, Cassie avoids it at all costs. It's the last thing she needs or wants after escaping a dangerous marriage…
Check out:
(Women of Worthy Series)
---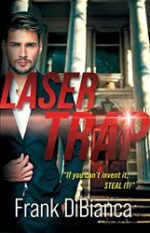 Laser Trap
by Frank DiBianca
KINDLE BARGAIN #ad
If you can't invent it, steal it!
Engineering grad student Dan Butler discovers an unorthodox way to produce lasers of unprecedented power. When the malevolent bosses at StarWay Labs, who sell weapons to the international underworld, discover this, they kidnap Dan and demand he replicate his work in their secret lab.
Dan's fellow grad student, Lana Madison, who Dan had hired to help him find a girlfriend, is alarmed at his disappearance. She forms a high-tech team with four of their friends to help the authorities rescue Dan…
With millions of dollars and Dan's life at stake, can he be rescued before it's too late? Will he survive the Laser Trap?
---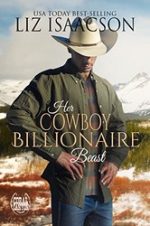 Her Cowboy Billionaire Beast
by Liz Isaacson
KINDLE BARGAIN #ad
A cowboy billionaire beast, the woman he asks out in front of everyone, and the family traditions that softens his heart and bring Cy and Patsy together.
When Cy Hammond loses his girlfriend and then his custom motorcycle shop, he needs a fresh start. He sets his sights on Coral Canyon, because the majority of his family is there now.
When he attends a tree-lighting ceremony at Whiskey Mountain Lodge, he's unprepared for the attraction between him and a certain blonde…who's tried to run him over before…
Check out:
(Christmas at Whiskey Mountain Lodge Series)
---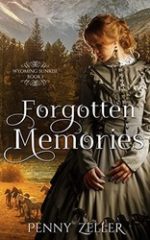 Forgotten Memories
by Penny Zeller
KINDLE BARGAIN #ad
Some memories are best forgotten…
The Wyoming Territory is rife with lawlessness and disorder, something Annie Ledbetter and her parents discover when their wagon train is robbed. Seven years later, Annie settles into her lifelong dream as a teacher in the small town of Willow Falls. When she meets handsome rancher Caleb Eliason through a humorous misunderstanding, she is quickly drawn to his kind heart and charming smile.
Former outlaw Caleb Eliason embraces his chance at a fresh start. Gone are the days of robbing stagecoaches and wagon trains. When he falls in love with the new Willow Falls teacher, he doesn't realize they've met before – under much different circumstances. When his past comes to light, will it put the growing love between them at risk?
---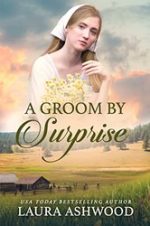 A Groom By Surprise
by Laura Ashwood
KINDLE BARGAIN #ad
A proxy bride, a surprise groom and the secrets that could tear them apart.
Sarah Clark is utterly alone. Her sister's dying wish was for Sarah to take her place as a proxy bride. But Sarah isn't so sure that she can go through with deceiving her sister's would-be husband and his family…especially when she begins to fall for her new husband, Levi Nelsen.
Levi Nelsen has given up on marriage. After two failed attempts at securing a bride, he's resigned to being a bachelor — that is, until his attorney brother tricks him into signing a marriage by proxy certificate. Suddenly, he finds himself with a wife he didn't want.
Can a marriage built on deception become something meant to be?
---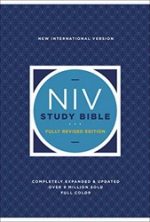 NIV Study Bible
by Multiple Authors
KINDLE BARGAIN #ad
Know what the Bible says. Understand why the Bible matters.
This stunning, full-color study Bible answers your pressing questions with just the right amount of information, placed in just the right location.
With its decades-long legacy of helping readers grasp the Bible's meaning, the NIV Study Bible embodies the mission of the NIV translation to be an accurate, readable, and clear guide into Scripture. Specifically designed to expand upon the NIV, the NIV Study Bible's editorial team crafts that same accuracy and clarity into every study note.
---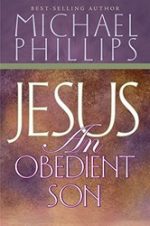 Jesus, an Obedient Son
by Michael Phillips
KINDLE BARGAIN #ad
Though Jesus was in truth his Savior, and even his Lord, Phillips felt challenged to understand more of the remarkable life lived two thousand years ago in Palestine. Then came a crisis in his spiritual pilgrimage when circumstances forced him to open the book of his life in a new way, and delve more deeply into the fundamental why of Jesus' life.
Challenged to discover the New Testament imperative for his life, Phillips takes a fresh look at the Bible to find out what is the essence, the foundation, of spirituality. Boiled down. The raw reality of the gospel. No frills. No excess baggage.
---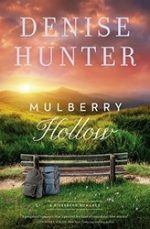 Mulberry Hollow
by Denise Hunter
KINDLE BARGAIN #ad
KINDLE NOOK AUDIBLE KOBO APPLE
When a handsome handyman faces a medical emergency on the Appalachian trail, his sudden appearance in town challenges an ambitious doctor's plan to remain single for life.
Avery Robinson decided to be a physician after helplessly watching her mother lose a battle with a terrible disease. Now at risk of developing the same illness, Avery guards her heart from love. She's driven to protect her loved ones as a workaholic doctor in the tiny mountain town of Riverbend Gap, North Carolina.
---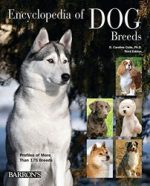 Encyclopedia of Dog Breeds
by Caroline Coile Ph.D.
KINDLE BARGAIN #ad
The perfect dog book for dog lovers!
Encyclopedia of Dog Breeds is the definitive guide for information on purebreed history, health, and pet care. Updated with the latest information on canine breeds recognized by the American Kennel Club, this lavishly illustrated volume has an all-new design and features a treasure trove of information for dog lovers, owners, breeders, and prospective buyers. From discussions of breed evolution to individual breed profiles. Full of striking photographs, essential information, and valuable advice, this is a comprehensive, invaluable guide for dog people.