Monday's Christian eBooks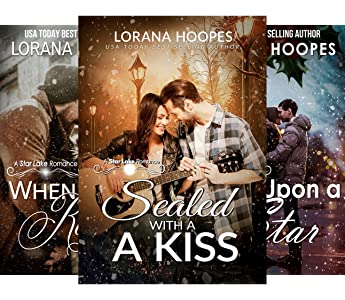 Star Lake Series
by Lorana Hoopes
KINDLE BARGAIN #ad
Check out: Star Lake Series
Star Lake is a quiet town filled with colorful characters. You'll love getting lost in this town as unrequited love is finally realized, high school sweethearts get a second chance, prodigal daughters return home, and a divorcee finds new love.
Sealed With a Kiss – Book 1
When Love Returns – Book 2
Once Upon a Star – Book 3
Love Conquers All – Book 4
---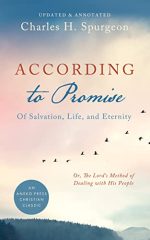 According to Promise
by Charles Haddon Spurgeon
LIMITED TIME FREE #ad
Having therefore these promises, dearly beloved, let us cleanse ourselves from all filthiness of the flesh and spirit, perfecting holiness in the fear of God. – 2 Corinthians 7:1
The first part of this book is meant to be a sieve to separate the chaff from the wheat. Use it on your own soul. It may be the most profitable and beneficial work you have ever done. He who looked into his accounts and found that his business was losing money was saved from bankruptcy. This may happen also to you. If, however, you discover that your heavenly business is prospering, it will be a great comfort to you. You cannot lose by honestly searching your own heart.
---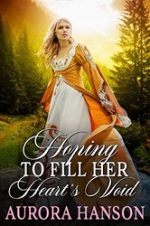 Hoping to Fill her Heart's Void
by Aurora Hanson
KINDLE BARGAIN #ad
Despite being a rough-and-tumble tomboy, Christina Bridges' life has not been a smooth ride. In the wake of the tragic death of her father and while on a solo trip, she is attacked by an infamous gang, which leaves her for dead and steals her belongings. After being rescued by a charming man, her thirst for revenge grows stronger with each passing day. How can she convince him she is not just a damsel in distress, but a woman seeking justice?
It's too late to ignore this flicker of emotion she feels when seeing the handsome stranger…
When a shadow from the past comes to haunt Christina though will she count on the man she recently met but already means the world to her? Or will their growing romance be doomed to failure before it even begins?
---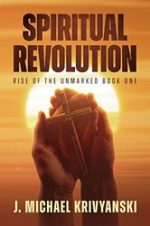 Spiritual Revolution: Rise of the Unmarked
by J. Michael Krivyanski
KINDLE BARGAIN #ad
This is the first book in the Spiritual Revolution series. The Bible's predictions of the future have come true.
There is a world government as well as a One World Church. All people are required to have a mark on their right hand. Without the mark, people can't participate in any area of society. Things have moved beyond simply marking people. The world government now implants people. This enables them to electronically view and hear what an implanted person sees as well as hears. It is a way to keep track of people's behavior. There is a supreme evil behind all the actions of the world government as well as the One World Church.
Most people don't realize or understand what is happening. It is up to the few remaining Christians to make people aware of this and provide a way to battle it.
Check out:
(Legis Needs You)
---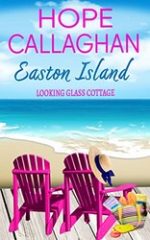 Looking Glass Cottage
by Hope Callaghan
KINDLE BARGAIN #ad
Easton Island – Looking Glass Cottage is the beginning of one woman's journey from incredible loss to finding a past she knew nothing about, including a family who both embraces and fears her and a charming island that draws her in. This inspirational series is for lovers of family sagas, mystery, and a touch of romance.
Morgan Easton Greer is forced to pick up the pieces and start over after her world is shattered by a series of tragic events including a failing marriage and losing her mother. Shortly after her mother's death, a mysterious letter arrives, inviting Morgan to a remote island for the reading of her mother's will… a will she had no idea existed.
Does Morgan have the courage to claim what is rightfully hers and start over by building a life she never dreamed possible?
Check out:
(Easton Island Series)
---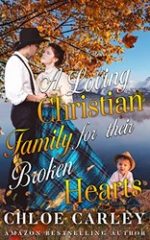 A Loving Christian Family for their Broken Hearts
by Chloe Carley
KINDLE BARGAIN #ad
Brand New Release from Chloe Carley
The world has shut its gates for her and her young son. Only he can give her shelter and a marriage of convenience to keep her safe. How can they redirect their lives to follow God's purpose and find happiness?
Mary has suffered from her community's misconceptions and gossip for a long time. With no other solution, she takes her deaf son and travels out West to get married. Her new husband though is headstrong and mysterious. He speaks little and he tosses and turns at night. How can Mary find her Christian purpose in this new land next to a man who battles his own past?
To survive in this new life, Mary and Freddie must let their souls open to God's calling. How can they protect their family when Freddie's ominous past is closer than ever?
---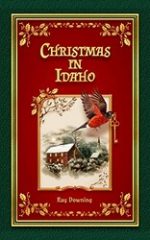 Christmas in Idaho
by Ray Downing
KINDLE BARGAIN #ad
Christmas in Idaho is an inspirational story for adult readers that the whole family will love. Enjoy the sights, sounds, and wonder of Christmas alongside Idaho, a snowman who is experiencing Christmas for the first time….. just as he discovers that time is running out. Explore the role that time plays in our perception of the physical world and in the Christian promise of immortality.
Christmas in Idaho is a beautifully designed and lavishly illustrated book – a wonderful gift and keepsake.
---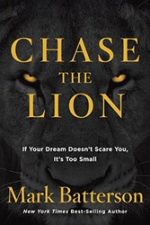 Chase the Lion
by Mark Batterson
KINDLE BARGAIN #ad
KINDLE NOOK AUDIBLE KOBO APPLE
Quit playing it safe and start running toward the roar!
When the image of a man-eating beast travels through the optic nerve and into the visual cortex, the brain sends the body a simple but urgent message: run away! That's what normal people do, but not lion chasers. Rather than seeing a five-hundred-pound problem, they see an opportunity for God to show up and show His power.
Chase the Lion is more than a catch phrase; it's a radically different approach to life. It's only when we stop fearing failure that we can fully seize opportunity by the mane. With grit and gusto, New York Times best-selling author Mark Batterson delivers a bold message to everyone with a big dream…
---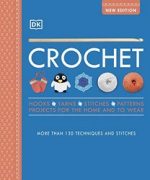 Crochet
by DK
KINDLE BARGAIN #ad
Learn more than 130 fully illustrated techniques and stitches and put them into practice as you go, creating 80 imaginative projects for home and to wear.
Packed with step-by-step photography and clear instructions, Crochet has everything you need to crochet a gorgeous array of clothing, home decor items, and toys.
---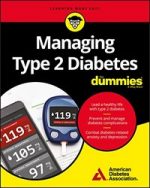 Managing Type 2 Diabetes For Dummies
by American Diabetes Association ADA
KINDLE BARGAIN #ad
Written in simple-to-understand terms, Managing Type 2 Diabetes For Dummies is filled with a wealth of expert advice and includes the most current information on recent medical advances for treatment. Improperly managed diabetes and consistently high blood glucose levels can lead to serious diseases affecting the heart and blood vessels, eyes, kidneys, nerves, and teeth. With the authorities at the American Diabetes Association on your side, you will have a practical handbook for preventing complications and managing diabetes with confidence!