Tuesday's Christian eBooks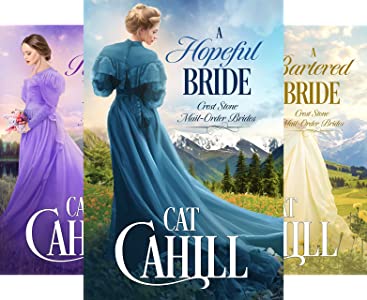 Crest Stone Mail-Order Brides Series
by Cat Cahill
KINDLE BARGAIN #ad
Check out: Crest Stone Mail-Order Brides Series
Follow the brave women who become mail-order brides to men in the new, rugged town of Crest Stone, Colorado! Will they find love amidst the dangers of the Old West? The sweet and clean Crest Stone Mail-Order Brides series features everything you love about mail-order bride stories!
A Hopeful Bride – Book 1
A Rancher's Bride – Book 2
A Bartered Bride – Book 3
A Sheriff's Bride – Book 4
---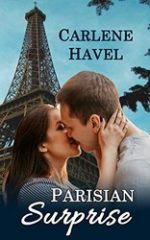 Parisian Surprise
by Carlene Havel
LIMITED TIME FREE #ad
When best friends Allee Bell and Tina Bandolino win the vacation of their dreams, they plan to have a fabulous time in Paris. However, Allee has to go on alone when Tina has to cancel. That takes some courage for a young woman who doesn't speak French and has never been outside the State of Alabama.
Once she arrives in France, Allee meets swoon-worthy Paul Chevalier, a U.S. Air Force captain assigned to the U.S. Embassy. Despite two wonderful weeks and their mutual attraction, common sense tells Allee she and Paul don't have enough time for love to blossom…or do they?
---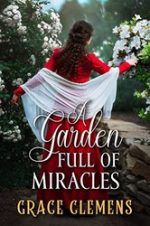 A Garden full of Miracles
by Grace Clemens
KINDLE BARGAIN #ad
Maddy Rosco has always had what anyone would wish for, being the daughter of the wealthiest rancher in the area. Her life, though, falls into pieces, after a harrowing accident that leaves her blind, forcing her to bid farewell to her days of riding through the range. Confined to the house, her only joy will be her cherished garden… All until she meets the mysterious new gardener her father has hired, and recuperating at home does not seem so tedious anymore…
Can this enigmatic man make her heart bloom once again?
---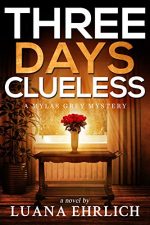 Three Days Clueless
by Luana Ehrlich
KINDLE BARGAIN #ad
Mylas Grey is determined to find the person who shot a politician in broad daylight. There's just one problem. The killer left no clues behind. Zip. Zilch. Nada.
Mylas gets involved in an intriguing case of MURDER… When Mylas arrives in his hometown to spend time with Whitney, he agrees to help his father, a local private detective, examine the files of a politician who was murdered in cold blood.
Mylas gets involved in an intriguing case of murder with NO CLUES… The wife of the slain politician believes her husband's murder is connected to his duties as a state legislator, but the police find no clues to his murder and no evidence to support her claim.
Mylas gets involved in an intriguing case of murder with no clues BUT ONE…
Check out:
(Mylas Grey Mysteries)
---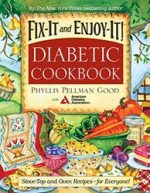 Fix-It and Enjoy-It Diabetic
by Phyllis Pellman Good
KINDLE BARGAIN #ad
This chock-full cookbook offers more than 500 recipes for stove-top and oven with reduced fats and carbs that are healthy for everyone! All the recipes are appropriate for persons with diabetes – so no need to deprive anyone of good food.
These irresistible recipes have short lists of readily available ingredients, and the instructions are clear and thorough. Best of all, Fix-It and Enjoy-It Diabetic Cookbook comes from a blue-ribbon team.
---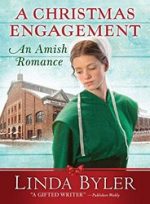 A Christmas Engagement
by Linda Byler
KINDLE BARGAIN #ad
Liz had been in love once, had even been engaged. In fact, the wedding had been planned, the barn cleaned, and the celery was set to be harvested to make the traditional wedding soup. Just two weeks before the day she was to exchange vows with her beloved, he changed his mind, and that was that.
The humiliation was almost as bad as the heartbreak. The whole community had celebrated her engagement, had participated in the wedding planning, had started giving her advice on keeping a home and raising children. When the wedding was canceled, no one knew what to say. She had to bear the pitying looks and awkward glances for many months…
---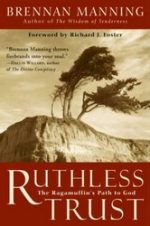 Ruthless Trust
by Brennan Manning
KINDLE BARGAIN #ad
In his sequel to The Ragamuffin Gospel bestselling author Brennan Manning shows how true and radical trust in God can transform our lives.
Manning, beloved author and spiritual teacher, shows us how trust in God can transform our lives and open us up to deeper experiences of grace and love. In Ruthless Trust, he turns his focus from furious love to radical trust, revealing the ways in which trust renews our faith and help us grow.
---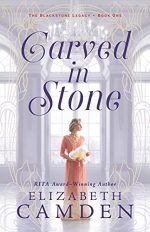 Carved in Stone
by Elizabeth Camden
KINDLE BARGAIN #ad
KINDLE NOOK AUDIBLE KOBO APPLE
Her gilded world holds a deeply hidden secret. After years of tragedy, Gwen Kellerman now lives a quiet life as a botanist at an idyllic New York college. She largely ignores her status as heiress to the infamous Blackstone dynasty and hopes to keep her family's heartbreak and scandal behind her.
Patrick O'Neill survived a hardscrabble youth to become a lawyer for the downtrodden Irish immigrants in his community. He's proud of his work, even though he struggles to afford his ramshackle law office. All that changes when he accepts a case that is sure to emphasize the Blackstones' legacy of greed and corruption by resurrecting a thirty-year-old mystery.
---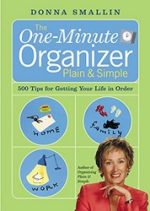 The One-Minute Organizer
by Donna Smallin
KINDLE BARGAIN #ad
So many of us wish we could bring order to our hectic lives—if we only had the time! In The One-Minute Organizer Plain & Simple, organizing expert Donna Smallin offers innovative ideas and effective solutions to our daily battle with clutter in all its forms—both physical and mental. This easy-to-follow guide includes 500 strategies that will help you make your world a more orderly place so that you can spend more time enjoying the things that really matter. Even if you don't have time for a top-to-bottom organizational makeover, you can still unclutter your life one short minute at a time!