Saturday's Christian eBooks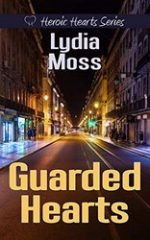 Guarded Hearts
by Lydia Moss
LIMITED TIME FREE #ad
Will fulfilling her dream cost Layla her life?
Layla Dupree has been working for years to fulfill her dream of opening a free clinic in the inner city–against her wealthy father's wishes. When Cole Stuart apprehends a trespasser on Nathanael Dupree's property, Layla's father makes a deal with his daughter. If she takes Cole with her as her bodyguard to open her clinic, he'll donate a huge monthly sum to make her dream a reality. Layla can't refuse, but she's had enough of overly-protective men to last her a lifetime.
Will saving her life cost Cole his heart?
Check out:
(Heroic Hearts Series)
---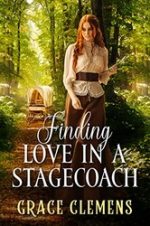 Finding Love in a Stagecoach
by Grace Clemens
KINDLE BARGAIN #ad
Sarah Nesmith is the nineteen-year-old daughter of a well-to-do family, beautiful and outspoken, nonetheless respectful of her parents' wishes. Ever the dutiful daughter, when her father expresses his intentions to marry her into an advantageous marriage, she reluctantly agrees. During her trip to meet her betrothed, she unexpectedly finds herself growing fond of her chivalrous driver, wondering if her fiancé in Texas is anything like him.
Will she let her overflowing emotions shape her destiny?
Tyler Hatfield has given up on marriage, persuaded that no woman is capable of loving him for who he is, but rather for the glowing gold in his pocket…
---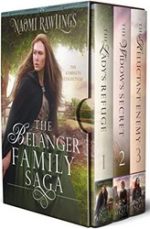 The Belanger Family Saga
by Naomi Rawlings
KINDLE BARGAIN #ad
Action and adventure await readers in this riveting historical series about redemption, faith, and the healing power of God's love.
The Lady's Refuge
The Widow's Secret
The Reluctant Enemy
From the rolling hills of northern France to the dangerous waves of the English Channel, the Belanger Family Saga offers three unforgettable tales of hope, redemption, and love… even in the darkest of times.
"The stories for each couple in the family were great. The words kept you interested. The God lessons are for us all. You will likely be able to think of a time in your own life where these same lessons would work. Enjoy Naomi Rawlings is an awesome storyteller." by Amazon Customer
---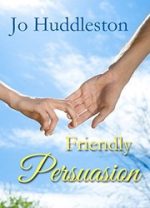 Friendly Persuasion
by Jo Huddleston
KINDLE BARGAIN #ad
They are buddies, not sweethearts.
In this sweet Southern love story, the job of an airline stewardess beckons Joyce Williams with its offer of travel and mobility. She would return to her hometown in East Tennessee only if her best friend Wayne Mahan lived there instead of in Nashville. Then she receives an invitation to their ten-year high school reunion.
Wayne Mahan has always loved his next-door neighbor, Joyce Williams. Because they both cherish their best friend status, Wayne has never mentioned his feelings to Joyce. When he receives his invitation to their ten-year high school reunion, he decides to take this opportunity to tell Joyce he loves her…
---
Thawed to Death
by Stephanie Parker McKean
KINDLE BARGAIN #ad
There's non-stop laughter and suspense as 60-year-old antique "picker" Zoey Thunderbird explores the local ghost house and discovers a body in a freezer. She knows it was murder—no one deliberately thaws themselves to death – but she doesn't know that her search for truth will endanger her life. Killers don't want to get caught.
Her quest to catch a killer introduces Zoey to strange crime motifs – everything connected with the murder has a tendency to vanish, and the apparent killer seems to have an affinity for sitting in her lap…
Zoey forgets everything she has ever learned about DWM living. She also forgets to mind her own business and stay safe—especially when Dave's grandchildren are kidnapped…
---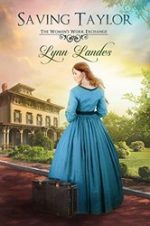 Saving Taylor
by Lynn Landes
KINDLE BARGAIN #ad
Is her faith bigger than her fear?
She is a woman on the run… Taylor Allen is an eyewitness to a double murder. Raised in the church, she sang for the Lord to raise money for the community. Taylor's voice is a magnet that draws in crowds but not even her talent can save her from a murderer. After a brutal attack she jumps on a train and runs for her life.
He's taken hostage by a desperate young woman… John Fielding Jr. is on the way home from a business trip. How did a beautiful killer end up in his private sleeping car with a gun pointed at him?
Check out:
(The Women's Work Exchange Series)
---
Jesus Calling Book Club Discussion Guide
by Sarah Young
LIMITED TIME FREE #ad
 Anchored by related Scripture, each weekly topic covers a wealth of subjects that speak to the heart of a woman's faith, such as understanding your purpose, finding joy in hard times, defining true love and acceptance, combating burnout, and growing in grace and wisdom. Use the questions for your own personal reflection, or utilize them in a group setting for Sunday school, home study groups, women's ministry groups, and more.
---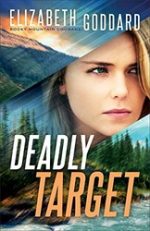 Deadly Target
by Elizabeth Goddard
KINDLE BARGAIN #ad
KINDLE NOOK AUDIBLE KOBO APPLE
Criminal psychologist Erin Larson's dreams of a successful career come to a screeching halt when she nearly loses her own life in a boating accident on Puget Sound and then learns that her mother tried to commit suicide. She leaves her job as a criminal psychologist to care for her mother in Montana. At least she is able to produce her podcast, which focuses on solving missing persons cold cases.
Nathan Campbell's father was investigating such a case when he was shot, and now Nathan needs to enlist Erin's help to solve the case. She's good at what she does. The only problem? She's his ex.
Check out:
(Rocky Mountain Courage Series)
---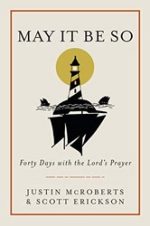 May It Be So
by Justin McRoberts
KINDLE BARGAIN #ad
Combining prayers in two languages–words and images–this contemporary prayer guide will help you spend time in conversation with God. As people of faith, we all struggle at times to sustain a flourishing prayer life–a loss felt all the more keenly in these times of confusion, political turbulence, and global calamity. This unique book offers a timeless solution for the spiritual and skeptical alike.
Combining story-driven reflections with visual and written prayers, this simple 40-day prayer guide will help you reconnect with God as you rediscover your own ongoing conversation with Him.
---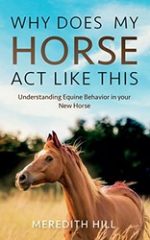 Why Does My Horse Act Like This
by Meredith Hill
KINDLE BARGAIN #ad
Have you ever watched your horse do something that defies human logic and wondered, "Why does my horse act this way?"
If so, you're not alone. Horses are designed to survive in the wild, yet occasionally the wires between domestication and instinct get crossed. Meredith Hill is back with her equine expertise to explain: ✓ How horses act in the wild ✓ How some of these behaviors manifest in the stable ✓ And what you can do about it!
Have you ever wished your horse had the power of speech for just a few minutes, so they could explain why they're acting crazy? Horses can be complicated and mysterious creatures, but often, their behavior is the direct result of