Tuesday's Christian eBooks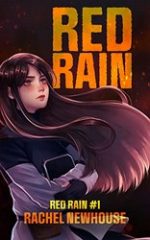 Red Rain
by Rachel Newhouse
LIMITED TIME FREE #ad
Please don't send me back to Earth. The year is 2075. Earth is ruled by a one-world government. In order to maintain unity, all citizens must deny their national, racial, and religious identities – or suffer the consequences.
Stripped of her rights for refusing to assimilate, sixteen-year-old Philadelphia Smyrna escapes Earth's religious containment camps when her father is summoned to work on Mars. The remote research base seems like a haven of tolerance – until she discovers it's the same base where her brother mysteriously died two years before. Searching for answers, she stumbles into a hidden lab and uncovers terrifying experiments for an apocalyptic weapon…
---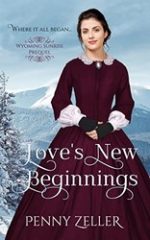 Love's New Beginnings
by Penny Zeller
KINDLE BARGAIN #ad
Where it all began…
Lydie Beauchamp recently moved with her aunts – sisters Myrtle and Fern – to the untamed Wyoming Territory. When a teaching position in nearby Willow Falls captures her attention, can she leave her aunts, one of whom just suffered a broken heart, and embark on this new adventure? Will she find the courage to persevere in the midst of challenges, one being a handsome challenge named Solomon Eliason?
Reverend Solomon Eliason has the goal of making a difference. Hired as the pastor of Willow Falls, he must convince the congregation that he is able to undertake the role of a reverend…
---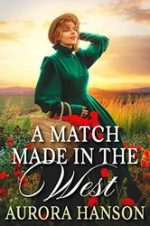 A Match Made in the West
by Aurora Hanson
KINDLE BARGAIN #ad
Brand New Release from Aurora Hanson
Kaitlin has been alone her entire life, without ever experiencing the joys of having a family. When her best friend encourages her to become a mail-order bride, she reluctantly agrees, hoping to start a new life in the West. Little did she know that she would find instead a sheriff with two young children in desperate need of a new mother. Can Kaitlin find a place to call home at last?
Sheriff Robert is devastated by the loss of his beloved wife and determined to create a loving home for his two children. However, despite his best efforts, the loneliness he feels is overwhelming. When Kaitlin enters his life, she proves to be a safe haven in the midst of his grief. Can he ever truly heal from the ache of his loss?
---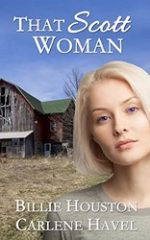 That Scott Woman
by Carlene Havel, Billie Houston
KINDLE BARGAIN #ad
Maggie Scott returns home in 1966 after serving four years in prison. She has only one goal in mind, to create a secure and stable life for herself. Then Maggie meets Blake Hamilton, ex-rodeo cowboy turned preacher. The chemistry between this unlikely pair is undeniable, but there are problems. Blake is sure his calling is to serve God. Maggie is convinced she is beyond redemption.
Common sense tells Maggie her attraction to Blake will end in heartbreak. But then, when did love ever listen to common sense?
Check out:
(Second Chances Series)
---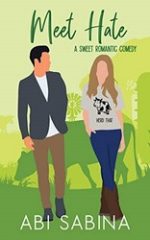 Meet Hate
by Abi Sabina
KINDLE BARGAIN #ad
If there's one thing I'm sure of, it's that I'll do anything to prevent some suit from walking onto my family farm and buying it from us. Hayes may think he can show up at our home, fling a contract in my face, and I'll drop to my knees and thank him for saving the day, but he's got it all wrong.
Even if it means Hayes has to spend more time on the farm, sleeping in the bedroom next to me, and almost getting a limb cut off…
Meet Hate is an enemies-to-lovers rom-com with crackling chemistry full of laughs and heart set on a dairy farm. All the tension without the explicit bits. It's the third book in the Meet Cute Series, but it can be read as a standalone.
Check out:
(Meet Cute Series)
---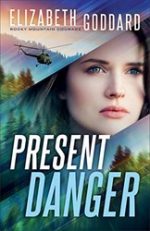 Present Danger
by Elizabeth Goddard
KINDLE BARGAIN #ad
KINDLE NOOK AUDIBLE KOBO APPLE
Former FBI Special Agent Jack Tanner is working as a detective in Montana when he comes across a body in the national forest during a search and rescue mission. He's committed to finding the killer, even if it means working alongside his old flame, US Forest Service Special Agent Terra Connors.
When Terra discovers that the murder victim had ties to a powerful and dangerous trafficker of archaeological artifacts, the investigation takes a deadly turn–one that hits too close to home…
Check out:
(Rocky Mountain Courage Series)
---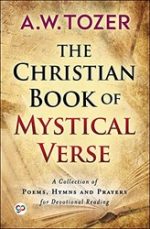 The Christian Book of Mystical Verse
by AW Tozer
KINDLE BARGAIN #ad
The motive of this book is to bring together in one convenient volume some of the best devotional verse the English language affords, and thus to make available to present day Christians a rich spiritual heritage which the greater number of them for various reasons do not now enjoy. The book includes works by Isaac Watts, Oliver Wendell Holmes, F.W. Faber, Milman, Shirley, Wesley, Rossetti, Gerhardt, Pollock, Tate, Brady, Tersteegen, Ware, Nicolai, Bonar and others.
---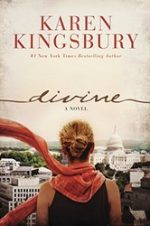 Divine
by Karen Kingsbury
KINDLE BARGAIN #ad
KINDLE NOOK AUDIBLE KOBO APPLE
Mary Madison is educated and redeemed, a powerful voice in Washington, D.C. But she also has a past that shamed polite society. A survivor of unspeakable horror, Mary has battled paralyzing fear, faithlessness, addiction, and promiscuity. Yet even in her darkest valley, Mary was sustained from afar, prayed over by a grandmother who clung to the belief that God had special plans for Mary. Now a divine power has set Mary free to bring life-changing hope and love to battered women living in the shadow of the nation's capital—women like Emma Johnson…
---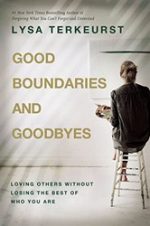 Good Boundaries and Goodbyes
by Lysa TerKeurst
KINDLE BARGAIN #ad
KINDLE NOOK AUDIBLE KOBO APPLE
Is it unloving or selfish to set a boundary? Are Christians ever called to walk away from a relationship that's no longer safe or sustainable? Lysa TerKeurst deeply understands these hard questions in the midst of relational struggles.
But after thousands of hours of counseling intensives and extensive theological research that transformed the way she defined healthy relationships, Lysa is now more committed than ever to loving people well without losing the best of who she is…
---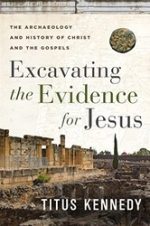 Excavating the Evidence for Jesus
by Titus M Kennedy
KINDLE BARGAIN #ad
KINDLE NOOK AUDIBLE KOBO APPLE
No other figure has impacted history like Jesus. Yet today, he's often seen as a mythical character whose legend increased over time. So what does the historical and archaeological evidence say about Jesus?
Archaeologist Dr. Titus Kennedy has investigated firsthand the discoveries connected to Jesus' birth, ministry, crucifixion, and resurrection. He has visited and excavated where Jesus walked, and examined the artifacts connected to Jesus' life. Here, he presents an up-to-date and comprehensive overview of the research and findings that illuminate the historicity of Christ as presented in the Bible.