Monday's Christian eBooks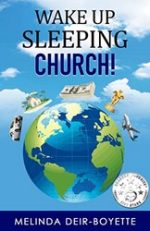 Wake Up Sleeping Church!
by Melinda Deir-Boyette
LIMITED TIME FREE #ad
Award-winning author Melinda Deir-Boyette dedicates her book to seekers of the light and the truth. We must awaken those sleeping in the Church of the Living God. Especially those brainwashed and indoctrinated by false prophets in many institutional churches.
"This book is a short read and will challenge your thinking." – Readers' Favorite 5-Star Review.
---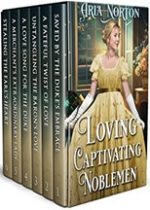 Loving Captivating Noblemen
by Aria Norton
KINDLE BARGAIN #ad
Six of my best-selling Regency romance stories! Delightful romances full of emotion, drama, action, plot twists, and of course, love!
Saved by The Duke's Embrace
A Fateful Twist of Love
Untangling the Baron's Love
A Love Song for the Duke
A Merchant's Extraordinary Lady
Stealing the Earl's Heart
If you love clean Regency romances featuring inspiring women of the era and determined, yet charming, male protagonists, you'll love this collection!
---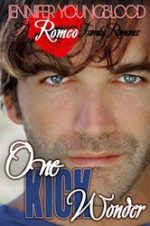 One Kick Wonder
by Jennifer Youngblood
KINDLE BARGAIN #ad
Dream big. Live large. Love like there's no tomorrow. Life rarely goes according to plan. Sometimes the unexpected is even better than we could have ever imagined…
For as long as he can remember, Mason has wanted to pursue his dream of being a musician. He's been chomping at the bit to jump into the industry for years, but his daddy has been holding him back, claiming that Mason still has some growing up to do. As far as Mason is concerned, he's plenty grown, and just as talented and driven as his older brother Cash.
Mason knows that he has what it takes to soar. He only needs his shot.
Check out:
(Romeo Family Romance Series)
---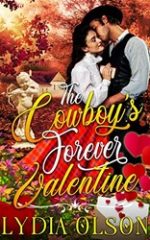 The Cowboy's Forever Valentine
by Lydia Olson
KINDLE BARGAIN #ad
Brand New Release from Lydia Olson
The only way to inherit her father's ranch is by marrying her childhood sweetheart, who broke her heart. Will this Valentine's Day bless them with true love?
"Samuel knew he would never love anyone as much as he loved Florence, not as long as he lived."
Florence used to love Valentine's Day, but not anymore. It's the day she met her childhood love who broke her heart. Many years later, fate works in mysterious ways for her. The only way to inherit her father's ranch is by marrying Samuel. How can she agree to that when she worked so hard to bury her feelings for him?
---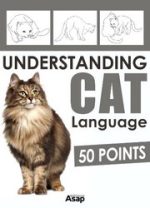 Understanding Cat Language
by Aude Yvanès
LIMITED TIME FREE #ad
Cats communicate with those around them every day. A look, a tap of the paw, a pose, a movement of the ears: their entire bodies express their emotions and feelings. Get to know your cat better through 50 detailed poses.
They will help you understand your cat, but also to establish basic rules in order to live in harmony with him.
---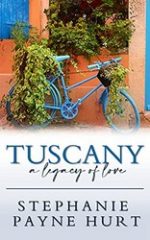 Tuscany: A Legacy of Love
by Stephanie Hurt
KINDLE BARGAIN #ad
Was this the worst decision of her life? Or was she stepping into a new beginning…
When Lana boarded the plane, bound for Tuscany, she had no idea what she'd find. All she had left of her life in Georgia was a letter from her grandmother, and an old journal. Now she'd be starting a new life in a foreign country, a life she never knew existed. Was she prepared for the challenges ahead of her?
All Romeo knew about this American woman was she was his new boss. And that didn't set well with him. Olive Hill was his home, and he wasn't happy having someone come in and change everything. Could he get past his anger and make this work? Or was he going to set this American woman back on the plane to America?
---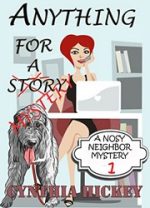 Anything For A Mystery
by Cynthia Hickey
KINDLE BARGAIN #ad
A dead body. The only member of her neighborhood watch. A killer moves closer
Stormi Nelson, best-selling romance author, moved into her huge Victorian house in the private community of Oak Meadows Estates. When her agent tells her that her characters are becoming too cardboard and that she needs to get out and mingle with people, she comes up with the idea of a Neighborhood Watch Program. The problem is … she's the only member…
Can she find the killer before she becomes the next victim?
Check out:
(A Nosy Neighbor Mysteries)
---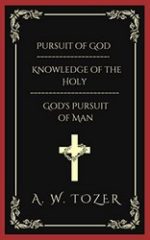 Pursuit of God & Knowledge of the Holy & God's Pursuit of Man
by A. W. Tozer, Caleb Sinclair
KINDLE BARGAIN #ad
What Tozer needed in formal instruction, he more than made up for in experiential intelligence. Tozer was a man who truly knew God, and it appeared. Individuals came from all over to listen his sermons since they knew they would go domestic more in wonder of God. That's why millions keep coming back to his works, but especially these three books. Considered to be Tozer's greatest works, Knowledge of the Holy, The Pursuit of God, and God's Pursuit of Man are now available in a single volume. In 3 Otherworldly Classics, you'll find a God of breathtaking grandness and world-changing adore, and you may discover yourself adoring through each page. Experience Tozer and the God worth adoring nowadays.
---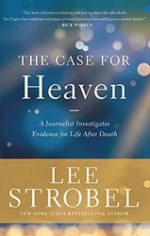 The Case for Heaven
by Lee Strobel
KINDLE BARGAIN #ad
KINDLE NOOK AUDIBLE KOBO APPLE
We all want to know what awaits us on the other side of death, but is there any reliable evidence that there is life after death? Investigative author Lee Strobel offers a lively and compelling study into one of the most provocative topics of our day.
Through fascinating conversations with respected scholars and experts–a neuroscientist from Cambridge University, a researcher who analyzed a thousand accounts of near-death experiences, and an atheist-turned-Christian-philosopher–Strobel offers compelling reasons for why death is not the end of our existence but a transition to an exciting world to come.
---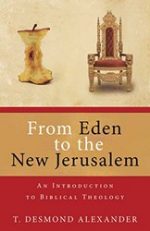 From Eden to the New Jerusalem
by T. Desmond Alexander
KINDLE BARGAIN #ad
Personal stories aren't enough to offer individuals peace when they question their own existence. But the Bible's story comes not from humanity, but from God. Author, T. Desmond Alexander, suggests that God has given us the reasons for creation and our existence in the Bible. "by resolving an intricate plot that sheds light on the entire story," Alexander writes. Using this theory to start from the denouement, or resolution, in Revelation's last verses and work backward, Alexander pieces together the Bible's overarching plot. The resulting picture reveals the reasons for creation and life that have eluded those who seek to answer life's biggest questions without first placing themselves in God's story.