Monday's Christian eBooks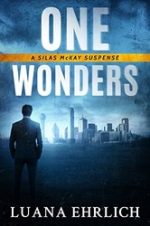 One Wonders
by Luana Ehrlich
He's Silas McKay, head of Discreet Corporate Security Services (DCSS) in Dallas, Texas. She's Ashley Davenport, the daughter of DCSS's highest-paying client.
They each have personal issues . . . Silas is a grieving widower who has difficulty relating to women and wants to be left alone. Ashley is an independent woman who just got her PI license and wants Silas to mentor her.
They each have family issues . . . Silas is trying to be both father and mother to his college-age daughter. Ashley is trying to prove she no longer needs her father.
They each have spiritual issues . . . Silas is struggling to maintain his faith in God. Ashley is struggling to believe there is a God.
Check out:
(Two Believe: A Silas McKay Suspense)
---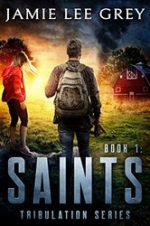 Tribulation, Book 1: Saints
by Jamie Lee Grey
LIMITED TIME FREE #ad
As tribulation engulfs the world, Grace Winslow does her best to prepare for the inevitable persecution. When she gets word that government agents are coming for the remaining Christians, she's ready to run. Or so she thought.
Grace flees to the mountains with her aunt, intending to join a small group of Christians who would face imprisonment or death at home. But as troubles grow into conflicts, living with strangers in a survival crisis proves far more difficult than she'd imagined.
The newest member of the group, Maxwell Flynn, finds himself both captivated and repelled by Grace. But he doesn't have time to give her much thought – he's focused on protecting his little brother, an unusual boy with a devotion to God…
Check out:
(Tribulation Series)
---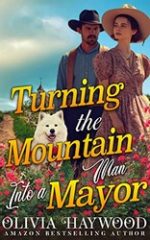 Turning the Mountain Man into a Mayor
by Olivia Haywood
KINDLE BARGAIN #ad
Brand New Release from Olivia Haywood
He needs a marriage of convenience to take on as the mayor of his town. But when he meets the beautiful Irene, he wants to make things work. Will they follow God's plan and find the happiness they both seek?
Irene's life takes an unexpected turn when she travels west to start a new job. However, bandits rob her on the way, and she arrives to find out the job has already been filled. Homeless and penniless, Irene turns to the church for help, and the pastor offers her a solution that could change her life forever. But is she ready to take the leap of faith?
Leo needs to succeed his father as the mayor of his hometown in Mississippi. But he must marry a respectable woman first…
---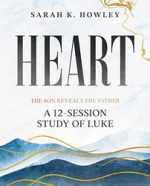 Heart: A 12-Session Study of Luke
by Sarah K. Howley
KINDLE BARGAIN #ad
New release from Sarah K. Howley
Find love and care in a deep encounter with Jesus.
Delve into the Word of God to know his love for you, his salvation power, and His nearness to you. Heart is a rich and challenging Bible study that walks through each chapter of Luke to learn from Jesus himself:
·How great his love is for you, and how that means you are never alone; · God's goodness leads to full life despite loss and failure; · The elements that enrich faith also bring joy to your life; · Faith has power to heal our brokenness; · Trusting God gives you clarity and strength in times of struggle.
Each Bible study session of one hour includes a primary Scripture passage, an introduction, questions, an Old Testament passage connection(s), and personal application. Designed to be used for individual study or with a small group, Heart will help you cultivate a deeper and more intimate relationship with Jesus, finding love and feeling his care.
Check out:
(I Am: An 8-session Bible Study of John)
---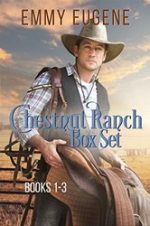 The Chestnut Ranch Cowboy Billionaire Boxed Set
by Emmy Eugene
KINDLE BARGAIN #ad
Three Sweet Cowboy Billionaire Novels. Sweet, clean, wholesome, and slightly Christian romance that will sweep you up and make you believe in love again.
Meet the Johnson brothers at Chestnut Ranch in the Texas Hill Country! Get three full-length cowboy billionaire romance novels in this one boxed set.
A Cowboy and his Neighbor
A Cowboy and his Mistletoe Kiss
A Cowboy and his Christmas Crush
---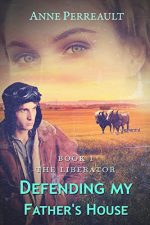 Defending my father's house
by Anne Perreault
KINDLE BARGAIN #ad
Remember, Petra. The first country Hitler invaded was ours.
World War II rages, but life must go on. For Petra Heinrich, this means taking charge of what's left of her family. With her father and older brothers away fighting for their country, she is entrusted with the upkeep of their farm in the sleepy German village. During the day, she struggles with daily chores. At night, she hides in the hayloft while bombs drop all around the farm.
Petra grew up in a devout Christian home, but she has long since hardened her heart to God. However, when she agrees to hide a Jew, Petra's heart slowly softens…
Things can't possibly get worse. Or can they?
Check out:
(Leaving My Father's House)
---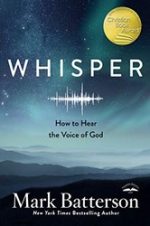 Whisper
by Mark Batterson
KINDLE BARGAIN #ad
KINDLE NOOK AUDIBLE KOBO APPLE
The voice that spoke the cosmos into existence is the same voice that parted the Red Sea, and made the sun stand still in the midday sky. One day, this voice will make all things new, but it's also speaking to you now!
That voice is God's voice, and what we've learned from Scripture is that He often speaks in a whisper. Not to make it difficult to hear Him, but to draw us close.
God's whisper can answer your most burning questions, calm your deepest fears, and fulfill your loftiest dreams. Discover how simple it is to hear God's voice in every aspect of your life!
---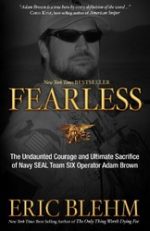 Fearless
by Eric Blehm
KINDLE BARGAIN #ad
KINDLE NOOK AUDIBLE KOBO APPLE
An absorbing chronicle of heroism and humanity, Fearless presents an indelible portrait of a highly trained warrior who would enter a village with weapons in hand to hunt terrorists, only to come back the next day with an armload of shoes and meals for local children. It is a deeply personal, revealing glimpse inside the SEAL Team SIX brotherhood that also shows how these elite operators live out the rest of their lives, away from danger, as husbands, fathers, and friends.
Fearless is the story of a man of extremes, whose courage and determination was fueled by faith, family, and the love of a woman. It's about a man who waged a war against his own worst impulses and persevered to reach the top tier of the U.S. military.
---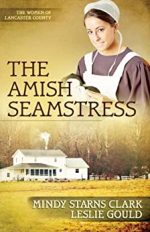 The Amish Seamstress
by Multiple Authors
KINDLE BARGAIN #ad
Izzy Mueller is an exceptional listener and gifted caregiver. She's also a talented seamstress. As the young woman sits with her elderly patients, she quietly sews as they share their stories. She's content with her life until circumstances reconnect her with someone she once loved. Zed Bayer, a Mennonite, is not what her family is hoping for in a spouse, and his creative interest in filmmaking is definitely at odds with her Amish upbringing.
As Izzy is swept up again in Zed and renews her friendship with his sister, Ella, she begins to ask questions about her own life – her creative longings and historical interests, her relationships and desire for romance, and most importantly, her faith.
---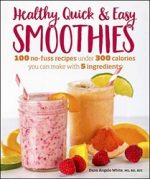 Healthy Quick & Easy Smoothies
by Dana Angelo White MS RD AT
KINDLE BARGAIN #ad
On a summer day, after an intense workout, or on a lazy afternoon, nothing refreshes better than a cold smoothie. Unfortunately, it can often take a lot of time and effort to make and enjoy them. But not the smoothie recipes in Healthy, Quick & Easy Smoothies. You won't need more than 10 minutes and no more than 5 ingredients to make any smoothie in this book–and they're all under 300 calories!