Friday's Christian eBooks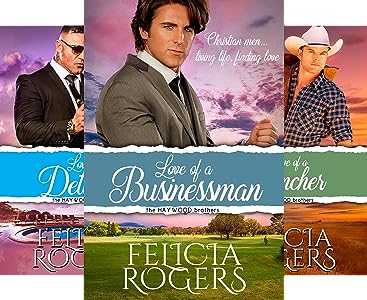 The Haywood Brothers Series
by Felicia Rogers
KINDLE BARGAIN #ad
Check out: The Haywood Brothers Series
First book is LIMITED TIME FREE
All Books on SALE for $0.99 each
Christian men… living life… finding love.
Three Christian brothers struggling to live up to an ideal while searching for the perfect women to love.
Love of a Businessman – Book 1
Love of a Detective – Book 2
Love of a Rancher – Book 3
---
On His Bended Knee
by Shanae Johnson
LIMITED TIME FREE #ad
KINDLE NOOK APPLEAUDIBLE KOBOGOOGLE
She needed a place to stay. He needed to save his ranch. Together they just might make a home.
Sgt. Dylan Banks lost more than just his leg in the war. His fiancée and family turned their backs on him as well. Now, he's determined to create a safe place where wounded warriors like himself can heal. But a hidden zoning law requires all residents of the Purple Heart Ranch to be married. To save his dream, Dylan and his men will have to tie the knot—but can a man with such deep scars inside and out believe in love again?
Check out:
(The Brides of Purple Heart Ranch Series)
---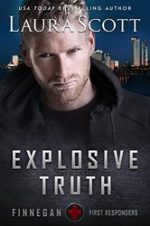 Explosive Truth
by Laura Scott
LIMITED TIME FREE #ad
KINDLE NOOK APPLEAUDIBLE KOBOGOOGLE
From USA Today Bestselling Author Laura Scott
Walking the line between danger and love! Stalked by a bomber!
When Devon Thompson's car explodes at the click of her key fob, she doesn't want to believe she was targeted on purpose. But when the next bomb is found in her apartment, she can't ignore the fact that someone wants her dead. Trusting Captain Rhyland Finnegan with the truth isn't easy, but soon she realizes Rhy is an honorable man who will go above and beyond to keep her safe…
Check out:
(Finnegan First Responders Series)
---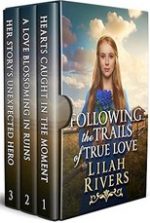 Following the Trails of True Love Collection
by Lilah Rivers
KINDLE BARGAIN #ad
Three of my best-selling Inspirational Historical Western romance stories!
Delightful tales full of emotion, love, inspiration, plot twists, and of course, heart-melting romance!
Hearts Caught in the Moment
A Love Blossoming in Ruins
Her Story's Unexpected Hero
"A fantastic Box set of sweet and clean stories with amazing characters!! full of love and inspiration, It is definitely a MUST read and I highly recommend it. If I had my way I would have read the entire set in one siting, but sleep won out. it will grab your attention and you will want to know what happens next!!" by Amazon Customer
---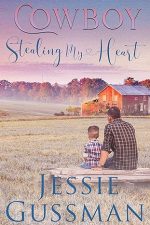 Cowboy Stealing My Heart
by Jessie Gussman
KINDLE BARGAIN #ad
Five divorces, three boys, one snowstorm and two people who want to be anywhere other than where they are. Only God could use it all to make a beautiful love story.
Bellamy Levine is the highest paid actress in Hollywood, but she just inked her name on her fifth divorce settlement and her personal life is in shambles. Again. She vows it's for the last time.
That's why she's rented the entire vacation spot in rural North Dakota and intends to spend the holidays alone, figuring out what she's going to do with her life…
Check out:
(Coming Home to North Dakota Series)
---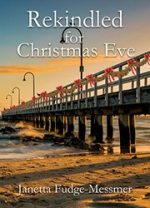 Rekindled for Christmas Eve
by Janetta Fudge-Messmer
KINDLE BARGAIN #ad
Reese Solomon retires from the Navy and returns to Annapolis, Maryland—the place where Madison Pointer broke his heart. He's not worried about rekindling anything with her because she's married.
A week after Reese arrives in town, he finds a letter with a picture telling him he's a father. The two meet, and Kim and Reese both agree it's a God thing. And for the time being, his daughter wants to keep the news of Reese relocating to Annapolis from her mother…
There's no chance of her rekindling anything with Reese. Where was he when she needed him twenty-plus years ago? Will she continue to believe the lies, or will she allow the past to convince her of the truth and to trust in the Lord and Reese again?
---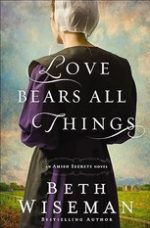 Love Bears All Things
by Beth Wiseman
KINDLE BARGAIN #ad
KINDLE NOOK AUDIBLE KOBO APPLE
Could God be o­ffering Charlotte a second chance at true love?
Charlo­tte Dolinsky needs time to recover after breaking up with her boyfriend, Ryan. But when a surprise visitor shows up on her doorstep in Texas, she's forced to put aside her own worries to help her Amish friends in Lancaster County. Soon she is entangled in a web of deception—and this time, she isn't the only one keeping secrets.
---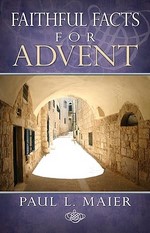 Faithful Facts for Advent
by Paul L. Maier
KINDLE BARGAIN #ad
Respected Christian historian, professor and theologian Paul L. Maier helps readers travel back in time to the first Christmas in these 28 brief, 2-minute daily devotions for Advent that utilize facts from history confirming our faith in Jesus. Each day readers will learn something new about the prophecies and fulfillments of Jesus' birth that can then be applied to our faith today, bringing home the reality of Christ's presence with us at this time in history.
---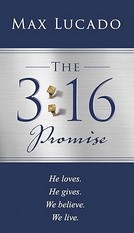 The 3:16 Promise
by Max Lucado
PAPERBACK #ad
For readers looking to experience God's grace and plan of salvation for the first time, or who would like to share the message of hope with someone they know, John 3:16 is the perfect place to start.
Based on Max Lucado's bestselling book 3:16: The Numbers of Hope, The 3:16 Promise is a 64-page evangelistic booklet that journeys word-by-word through John 3:16, the passage Max calls the "Hope Diamond" of Scripture. This twenty-six-word parade of hope begins with God, ends with life, and urges us to do the same.
---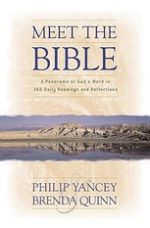 Meet the Bible
by Philip Yancey, Brenda Quinn
KINDLE BARGAIN #ad
Meet the Bible introduces you to the full, epic sweep of the Bible — the characters, the places, the times, the stories, and the meanings of this Book of books — and shows you that even the most obscure passage can hold relevance for your life once you understand what to look for. Award-winning writer Philip Yancey and author Brenda Quinn are your guides on this one-year reading tour of the Bible. Each day's reading includes Scripture, contemporary commentary, and questions for contemplation — all designed to offer insight into how the passage fits into the overall story of the Bible, and how it can speak to your life today.