Saturday's Christian eBooks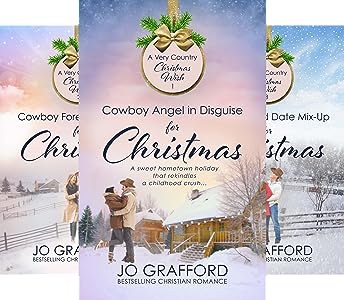 A Very Country Christmas Wish Series
by Jo Grafford
KINDLE BARGAIN #ad
Check out: A Very Country Christmas Wish Series
A celebrity country western singer returns home for the holidays and discovers that her cocky childhood frenemy now owns half the town – including the dinner theater where she'll be directing the annual Christmas pageant.
A sweet hometown holiday series full of faith, family, love, a bunch of nosy neighbors, and too many laugh-out-loud moments to count!
Cowboy Angel in Disguise for Christmas – Book 1
Cowboy Foreman in Love for Christmas – Book 2
Cowboy Blind Date Mix-Up for Christmas – Book 3
Cowboy On-the-Job Boyfriend for Christmas – Book 4
Cowboy Single Dad Crush for Christmas – Book 5
Cowboy Grumpy Boss for Christmas – Book 6
---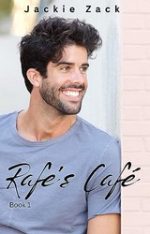 Rafe's Cafe
by Jackie Zack
LIMITED TIME FREE #ad
A Fateful Match
With an appreciation for retro style and a feisty pet ferret, Rafe Sinclair is not the ordinary pizza chef of the 1990s. Although he enjoys hard work, nothing in his life has ever gone right. Dreams of having his own café have vanished, and love has always slipped away. Hope surprises him in the form of a blind date.
Running from a painful past, cute Goth, Patty Blackford finds herself matched with an unlikely suitor. Maybe he will be entertaining for several months or more. She will win his love with the intent of breaking his heart…
---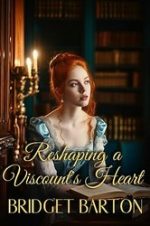 Reshaping a Viscount's Heart
by Bridget Barton
KINDLE BARGAIN #ad
Brand New Release from Bridget Barton
Lady Romilly's life takes an unexpected turn when her father inherits an earldom, thrusting her into a world of intricate social dynamics. Struggling to find her footing within the aristocracy, Romilly discovers a sense of belonging among a group of bluestocking women who share her passion for intellectual pursuits. Her desire for independence and purpose leads her to a fateful encounter with a viscount and author haunted by his own past…
Will she find what she is looking for as she becomes both his muse and his salvation?
Benedict, once a literary luminary, is trapped in the shadows of his personal tragedy. The arrival of Lady Romilly rekindles his creativity and awakens emotions he thought long lost…
---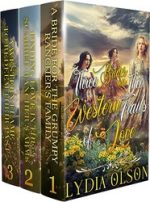 Three Brides on Their Western Trails of Love Collection
by Lydia Olson
KINDLE BARGAIN #ad
Step into a world of love and determination with three captivating stories. Explore the tales of mail-order brides, resolute women, and heartwarming Western romances that will leave you believing in wholesome love!
#1 A Bride for the Grumpy Rancher's Family
#2 Finding Love in the Scarred Rancher's Arms
#3 A Western Flame to Redeem their Past
Each book features a standalone, clean Western Historical Romance story. No cheating, no cliffhangers, and a strong, sweet happily ever after.
"Lydia Olson has given us another exciting collection of 3 of Her best stories. I enjoyed each one of them. Lydia always gives us stories of life in the Old West filled with great characters, love, romance and intriguing plots that hold your attention as this collection proves. Thank You Lydia for this excellent collection." by Amazon Customer
---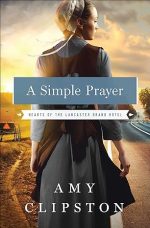 A Simple Prayer
by Amy Clipston
KINDLE BARGAIN #ad

KINDLE NOOK AUDIBLE KOBO APPLE
Linda is no stranger to hardship. Now she dares to hope for a chance at love and a new beginning.
As the sole survivor of a buggy accident that left her orphaned at age four, Linda Zook was reluctantly raised by her Uncle Reuben. She longs to be worthy of someone, but the lasting trauma of her injuries and embittered upbringing have destroyed her self-worth. When Hannah Peterson asks her to work at the Heart of Paradise Bed & Breakfast, she's finally able to realize some confidence…
---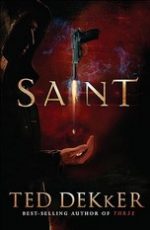 Saint
by Ted Dekker
KINDLE BARGAIN #ad
An assassin. The most effective killer in the world. And yet . . . Carl Strople struggles to retain fleeting memories that betray an even more ominous reality. He's been told part of the truth–but not all of it.
Invasive techniques have stripped him of his identity and made him someone new–for this he is grateful. But there are some things they can't take from him. The love of a woman, unbroken loyalties to his past, the need for survival.
---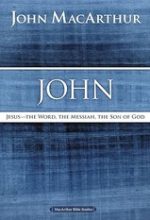 John
by John F. MacArthur
KINDLE BARGAIN #ad
Pastor John MacArthur will take you through the fourth gospel account, passage by passage, so that you can better understand everything from its unique and urgent tone to the ways the apostle John makes his case for Christ's sovereignty and victory.
Every miracle, teaching, and action of Jesus that his disciple John captures in his Gospel has one clear purpose: to prove that Jesus is the Word, the Messiah, and the Son of God.
---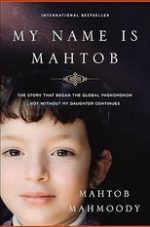 My Name Is Mahtob
by Mahtob Mahmoody
KINDLE BARGAIN #ad
KINDLE NOOK AUDIBLE KOBO APPLE
Two decades ago, millions of readers worldwide thrilled to the story told in the international bestseller Not Without My Daughter—subsequently made into a film starring Sally Field—that told of an American mother and her six-year-old child's daring escape from an abusive and tyrannical Iranian husband and father. Now the daughter returns to tell the whole story, not only of that imprisonment and escape but of life after fleeing Tehran: living in fear of re-abduction, enduring recurring nightmares and panic attacks, attending school under a false name, battling life-threatening illness—all under the menacing shadow of her father.
---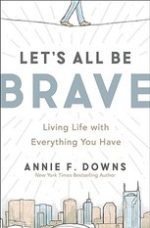 Let's All Be Brave
by Annie F. Downs
KINDLE BARGAIN #ad
KINDLE NOOK AUDIBLE KOBO APPLE
A call to embrace the God-given courage that lives inside you from bestselling author Annie F. Downs.
How often does fear hold you back from the very things you most want to taste, touch, and experience? Author, blogger, and speaker Annie F. Downs admits she's not exactly the bravest girl in the world. She still cries sometimes when she leaves her parents' home in Georgia, she's never jumped out of a plane, and she only rides roller coasters to impress boys. But Annie knows that courage resides inside each and every one of us, and she's on a mission to triumph over her own fears while encouraging the reader to do the same.