Monday's Christian eBooks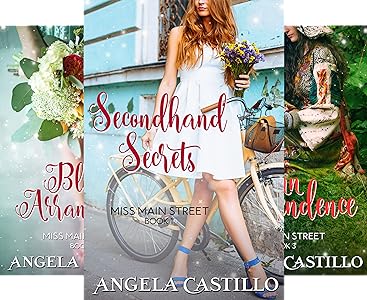 Miss Main Street Series
by Angela Castillo
KINDLE BARGAIN #ad
Check out: Miss Main Street Series
Books 1 and 4 are LIMITED TIME FREE
The town of Wimber is a great place to open a business, and maybe even find true love! Join the young women of Wimber for stories of faith and friendship.
Secondhand Secrets – Book 1;
Blessed Arrangements – Book 2;
Inn Dependence – Book 3
Love and Craft Fairs – Book 4
---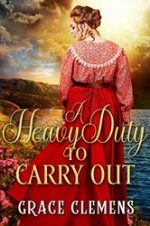 A Heavy Duty to Carry Out
by Grace Clemens
LIMITED TIME FREE #ad
Amy Carr is willing to go through anything in order to please her family and make her father proud. The whole family has no choice but to uproot their lives and move to Montana, so that Amy can marry Alfred and her father can eventually take over the local church. In an unexpected twist of fate, just a week before she gets to meet her future husband, she bumps into Thomas, a rich rancher, and her world turns upside down.
With her heart being torn between her loyalty to her family and feelings that are too strong to ignore, will she ultimately choose a structured life as a preacher's wife or will she risk it all for the love she sees in Thomas' eyes?
---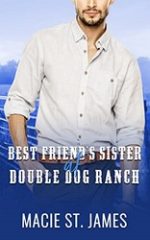 Best Friend's Sister at Double Dog Ranch
by Macie St. James
LIMITED TIME FREE #ad
Everyone needs a forever home. At Double Dog Ranch, four business-minded cowboys find love and family where they least expect it.
Kyle Reynolds can't seem to convince his best friend to sell his failing ranch and pocket the proceeds. As a real estate broker, he sees the value in the land the Double D Ranch sits on. If he can somehow talk the brothers into selling, he stands to earn a hefty commission.
Britney Tate has never cared for her big brother's best friend. As the youngest sibling of twin brothers growing up, she was used to being picked on, but Kyle's teasing only added to it. These days, it seems Kyle's always around, and he's not quite annoying as he used to be.
---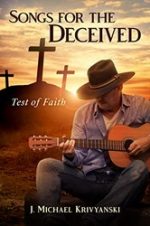 Songs For The Deceived
by J. Michael Krivyanski
KINDLE BARGAIN #ad
KINDLE NOOK APPLEAUDIBLE KOBO GOOGLE
Three young adults experience a terrible tragedy. Each of them is brought before a light. They are shown what will happen to their loved ones if they stay with the light. Each is also shown what happens to their loved ones if they return to the world they just left. With their loss, the darkness will have an opportunity with the people they love. Each understands they'll be living in broken bodies the reminder of their time in the world. All of them want to save their loved ones from the darkness. All agree to return.
"Book is a masterpiece of character development. Then all characters lives are skillfully woven together to present the message of evil versus good and that good prevails in the end. This book has a powerful message as it relates to the book of Job in the Bible. A must read." by Amazon Customer
---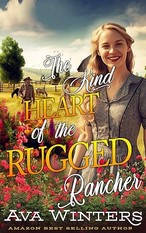 The Kind Heart of the Rugged Rancher
by Ava Winters
KINDLE BARGAIN #ad
Brand New Release from Ava Winters
No matter how many steps they take, their haunting pasts always loom large…
Leta, a mail-order bride with a hidden past, steps off a stagecoach aiming for a fresh start. Abandonment and struggle have molded her into a woman both cautious and optimistic. Will she navigate the challenges and grasp at happiness beside her new husband, the enigmatic rancher Jesse?
Jesse knows well the ache of a broken heart. Deserted by a wife unable to endure frontier life, he's been raising a daughter in a land as wild as his heart…
---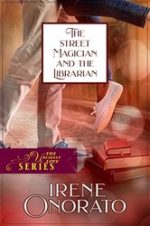 The Street Magician and the Librarian
by Irene Onorato
KINDLE BARGAIN #ad
Carolyn Lambert leaves Las Vegas and her mother's scandalous past behind and moves to the quiet seaside town of Seaville, South Carolina. She accepts a position as a librarian and, except for a noisy neighbor, finds peace and refreshing friendships.
A chance encounter with a street magician throws her a curve ball. What starts as a friendly attraction for the winsome and irresistible Eric Sinclair and his magic tricks turns into a bond Carolyn isn't expecting. She's experienced firsthand her mother's trail of bad choices, and the last thing she wants is a relationship built on pure enchantment alone…
Will Eric's investigation affect Carolyn as she becomes a suspect in part of the drug ring? Will their relationship survive the intense challenges ahead?
Check out:
(Unlikely Love Series)
---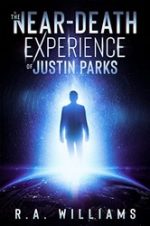 The Near-Death Experience of Justin Parks
by R.A. Williams
KINDLE BARGAIN #ad
2022 Readers' Favorite silver medal winner for best religious themed fiction. 
This novel, written from a Christian worldview, was inspired by Imagine Heaven, The New York Times Best Seller, by Pastor John Burke.
Every year, thousands of people cheat death and come back to life. Many people have near-death experiences that offer a glimpse of Heaven. But none of these can compare to the remarkable near-death experience of Justin Parks.
The past three years haven't been easy for Justin, causing him to lose faith in a loving, personal God. His fiancée gets killed by a drunk driver a week before their wedding. A year later, after enrolling in the police academy in a misguided effort to avenge his fiancée's death, he mistakes a Black church pastor for an armed robber, shoots him in the chest, and nearly kills him. In the following months, he struggles with the backlash from the public outrage caused by negative media attention. And just when his life has seemingly returned to normal, a blow to the head sends him to a watery death, only for him to be revived by paramedics a few minutes later…
---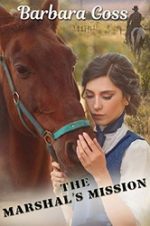 The Marshal's Mission
by Barbara Goss
KINDLE BARGAIN #ad
A love that can't ever blossom.
Glenna McKay thinks Spence Blackwood is a handsome, gentleman drifter, and she falls in love with him knowing he won't be staying in town long. Spence is on a secret mission for the U.S. Marshals and needs to keep his distance from the lovely Glenna. He's afraid the criminal case he's trying to solve might involve her and her father.
Glenna puts herself in danger by finding evidence that the villain would kill her to have. Can Spence keep her safe? Can he keep himself safe from falling in love with her?
---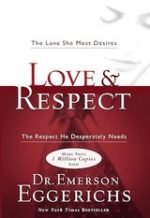 Love and Respect
by Emerson Eggerichs PhD
KINDLE BARGAIN #ad
KINDLE NOOK AUDIBLE KOBO APPLE
Discover the single greatest secret to a successful marriage! Touted as a classic among marriage books, Love & Respect reveals why spouses react negatively to each other and how they can deal with conflict quickly, easily and biblically. 
Cracking the communication code between husband and wife involves understanding one thing: that unconditional respect is as powerful for him as unconditional love is for her. It's the secret to marriage that every couple seeks, and yet few couples ever find. While both men and women deserve both love and respect, in the midst of conflict the driving need for a woman is love and the driving need for a man is respect. When either of these needs isn't met, things get crazy.
---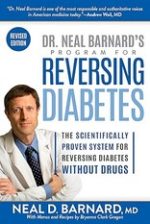 Dr. Neal Barnard's Program for Reversing Diabetes
by Neal D. Barnard
KINDLE BARGAIN #ad
Before Dr. Barnard's scientific breakthrough, most health professionals believed that once you developed diabetes, you were stuck with it – and could anticipate one health issue after another, from worsening eyesight and nerve symptoms to heart and kidney problems. But this simply is not true – Dr. Barnard has shown that it is often possible to improve insulin sensitivity and tackle type 2 diabetes by following his step-by-step plan, which includes a healthful vegan diet with plenty of recipes to get started, an exercise guide, advice about taking supplements and tracking progress, and troubleshooting tips.