Sunday's Christian eBooks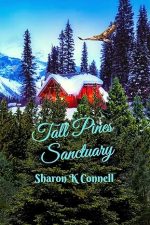 Tall Pines Sanctuary
by Sharon K Connell
LIMITED TIME FREE #ad
Twenty-four-year-old artist Faith O'Callaghan is convinced her grandfather's death was not an accident. Gramps bequeathed his magnificent log cabin in the Rocky Mountains of Colorado to her, and she loves living and painting in the quiet solitude and shadow of the Rocky Mountains. But Faith needs to find out what really happened to her beloved Gramps.
Faith's fiancé, Josiah, has discharged from the Army after not hearing from her for months. She won't answer any of his correspondence, and he doesn't understand why. But he plans to get to the bottom of it…
---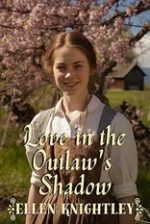 Love in the Outlaw's Shadow
by Ellen Knightley
KINDLE BARGAIN #ad
Brand New Release from Ellen Knightley
Emma Stiles' world grew dim after her husband's passing, trapped in the toil of farm life, despite her sister's companionship. Amidst the mundane, fate intervened when in her weathered barn, under the morning sun, she discovers Henry Billings – once a school crush, now an injured stranger. Nursing him back to strength forges a deeper connection, while his tales of adventure and narrow escapes weave a spell around her.
Will this bond be the power to reignite a love Emma thought she'd never feel again?
Henry Billings, a man burdened by false accusations, arrives seeking refuge in the barn on Emma's farm. Their reunion sparks memories of youthful love and adventures…
---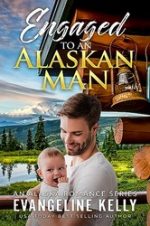 Engaged to an Alaskan Man
by Evangeline Kelly
KINDLE BARGAIN #ad
Love transcends distance, but can it overcome their challenging pasts?
Finn is a widower living on an orchard farm in Alaska. When his best friends die in a tragic accident, he adopts their baby daughter and enlists his sister's help.
In Arizona, Annie lives as a nanny. The revelation of her late husband's infidelity devastated her, and it led her to a dark place. She yearns to remarry but guards a secret that has always gotten in the way of finding love…
Will Annie and Finn overcome the miles separating them to take a chance on love? Or will their painful histories prove too formidable?
Check out:
(An Alaska Romance Series)
---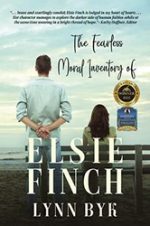 The Fearless Moral Inventory of Elsie Finch
by Lynn Byk
KINDLE BARGAIN #ad
There's a filigree setting for every family secret. What Elsie covets is the truth. Consequences come with being an heir of the Finch family estate, consequences no one bargained for.
This story is the story of one woman learning to grieve.
Finalist in The SOMERSET Book Awards recognizes emerging talent and outstanding works in the genre of Literary and Contemporary Fiction. The Somerset Book Awards is a genre division of the Chanticleer International Book Awards (The CIBAs). This story delivers.
Richard and Gail Finch designed their estate to carry ramifications for misplaced loyalties, but there are results neither one contemplated. When the third generation aims for a cache of treasure, someone is expendable…
---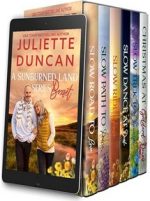 A Sunburned Land Series: Books 1-6
by Juliette Duncan
KINDLE BARGAIN #ad
If you enjoy clean, Christian, heartwarming romance, then you're sure to love this mature-age romance set in the rugged Kimberley region in the far north of Australia.
A divorced reporter on a remote assignment. An alluring cattleman who captures her heart…
City dwelling Maggie Donovan is trying her best to let go of her resentment after her high-profile politician husband of thirty-five years left her for a much younger woman. Her focus now is her job as a reporter for the Country Women's Magazine, her two adult children, and her church.
She doesn't care that her ex-husband now has a child who could be his grandchild. No. It doesn't worry her at all.
---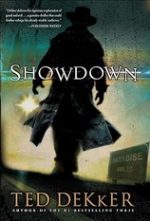 Showdown
by Ted Dekker
KINDLE BARGAIN #ad
KINDLE NOOK AUDIBLE KOBO APPLE
Welcome to Paradise. Epic battles of good and evil are happening all around us.
Today that battle comes to town with the sound of lone footsteps clacking down the blacktop on a hot, lazy summer afternoon. The black-cloaked man arrives in the sleepy town of Paradise and manages to become the talk of the town within the hour. Bearing the power to grant any unfulfilled dream, he is irresistible.
---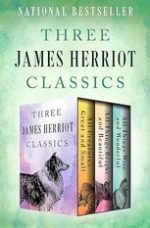 Three James Herriot Classics Collection
by James Herriot
KINDLE BARGAIN #ad
Perhaps better than any other writer, James Herriot reveals the ties that bind us to the natural world. Collected here are three of his masterpieces – All Creatures Great and Small, All Things Bright and Beautiful, and All Things Wise and Wonderful – which have been winning over animal lovers everywhere for almost fifty years. From his night visits to drafty barns during freezing northern England winters, to the beautiful vitality of rural life in the summertime, to the colorful menagerie of animals – and their owners – that pass through his office, Herriot vividly evokes the daily challenges and joys that come with being a veterinarian
---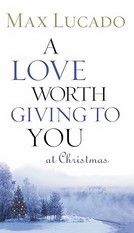 A Love Worth Giving To You at Christmas
by Max Lucado
PAPERBACK #ad
Spread the spirit of the Christmas season by giving the true love worth giving—God's love. A Love Worth Giving to You at Christmas will remind you that before we can pass love on, we must learn to receive it ourselves.
Based on Max Lucado's book A Love Worth Giving, this holiday booklet tells the story of a love that has no bounds, no limits, no end. The Christmas kind of love. A love worth giving to others and to you. There's a problem, though. How can you give something that you never truly received?
A Love Worth Giving to You at Christmas will shed light on God's generous gift, giving you the encouragement that you need.
---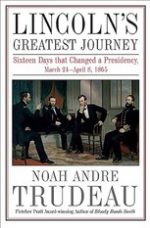 Lincoln's Greatest Journey
by Noah Andre Trudeau
KINDLE BARGAIN #ad
KINDLE NOOK AUDIBLE KOBO APPLE
March 1865: The United States was at a crossroads and, truth be told, Abraham Lincoln was a sick man. I am very unwell, he confided to a close acquaintance. A vast and terrible civil war was winding down, leaving momentous questions for a war-weary president to address. A timely invitation from Gen. Ulysses S. Grant provided the impetus for an escape to City Point, Virginia, a journey from which Abraham Lincoln drew much more than he ever expected. This book offers the first comprehensive account of a momentous time in his presidency.
---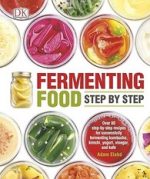 Fermenting Food Step by Step
by Adam Elabd
KINDLE BARGAIN #ad
Fermenting Food Step by Step shows you how to master the fermenting process step by step. For thousands of years, cultures around the world have practiced fermentation as a way to preserve food, and only recently have we discovered the full scope of its incredible health benefits. Whether you're creating ferments for the incredible flavors or for the amazing health benefits, Fermenting Food Step by Step will give you everything you need to make your own delicious fermented foods at home for everything from kimchi to kefir.