Friday's Christian eBooks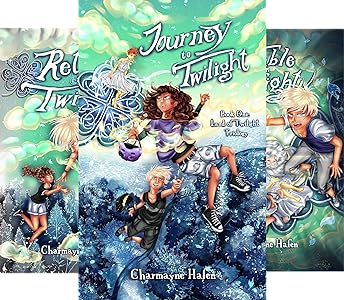 Land of Twilight Series
by Charmayne Hafen
KINDLE BARGAIN #ad
Check out: Land of Twilight Series
Land of Twilight
The Land of Twilight is upside down, back to front, and inside out to the eyes of Real-Time, specifically to Lorna and Sam.
What begins as a cycling neighborhood challenge among enemies, morphs into a brother-sister relationship where one is pushing and one is pulling the other through accidents, wishes, time travel, and secret hide-outs. At all times, the outworlders, either Trix and Melvin, from the Land of Twilight keep barging into the schoolmates' aims.
Journey to Twilight – Book 1
Return to Twilight – Book 2
Trouble in Twilight – Book 3
---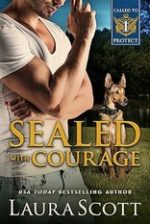 Sealed with Courage
by Laura Scott
LIMITED TIME FREE #ad
From USA Today Bestselling Author Laura Scott
Risking their hearts and their lives while protecting the innocent… Will they find the kidnapped boy in time?
Sign language teacher Aubrey Clark feels responsible when ten-year-old Lucas goes missing. She's determined to find her deaf student and knows more than she should from reading the lips of the man involved in the boy's disappearance. Now she's in the killer's crosshairs too. Aubrey has little choice but to accept Navy SEAL Mason Gray's protection, grateful for his help in searching for Lucas…
Check out:
(Called To Protect Series)
---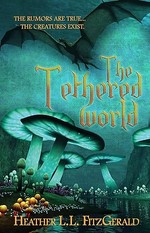 The Tethered World
by Heather L.L. FitzGerald
LIMITED TIME FREE #ad
"Normal" means different things to different people.
For sixteen-year-old Sadie Larcen, family dynamics look a little different than most. Parents with oddball occupations? Normal. Five homeschooled siblings – one with autism? Normal. Police knocking on the door and parents gone missing? Definitely not normal!
When Sadie uncovers the reasons behind her parents' disappearance and the truth about her heritage, she despairs of ever feeling normal again. Especially when she learns that her mother's interest in Bigfoot, Dwarves, and other lore extends beyond her popular blog. Sadie's family has been entrusted with keeping the secrets of the Tethered World—home to creatures that once roamed the Garden of Eden…
Check out:
(The Tethered World Chronicles)
---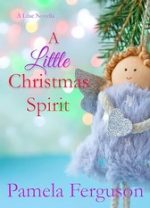 A Little Christmas Spirit
by Pamela Ferguson
KINDLE BARGAIN #ad
Return to Lilac for a sweet Christmas romance that will warm your heart.
Reporter Marla Norquist was planning to spend Christmas alone in the city until a mysterious tip about a secret celebrity wedding sends her to Lilac. She expects to encounter tight-lipped residents who want to protect the happy couples' privacy—not angels, a ghost, and a handsome guy involved in a ransomware scandal!
When identity theft turns digital currency investor Jacob Reed's life upside down, he hopes to lay low during the holidays while authorities sort things out. When Marla reveals she knows about both the scandal and his brother's secret celebrity wedding, Jacob attempts to distract her from publishing either story…
---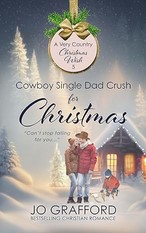 Cowboy Single Dad Crush for Christmas
by Jo Grafford
KINDLE BARGAIN #ad
Brand New Release from Amazon Bestselling Author Jo Grafford
A reformed cowboy has a secret crush on the minister's daughter, though he's pretty sure his chances of dating her are slim to none after an unexpected visitor drops off a son he didn't know he had.
Learning how to juggle his new responsibilities as a single dad is hard enough, but it becomes a lot harder after the woman of his dreams: Recruits his kid into a holiday play; Then arm-twists him into helping her build the stage backdrop; And turns out to be really, really great working with children
New plan: Focus on hiding just how badly he's falling for the one woman in town he's definitely NOT good enough for!
Check out:
(A Very Country Christmas Wish Series)
---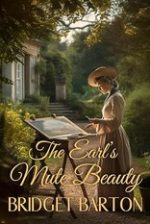 The Earl's Mute Beauty
by Bridget Barton
KINDLE BARGAIN #ad
In a world where society's cruel judgment thrives, Evelyn Caldwell, a gifted but mute artist, has found solace in the peaceful countryside, far from the ton's relentless scrutiny. Yet, when she's summoned by a deafened and reclusive war veteran, her tranquil life takes an unexpected turn. Their first meeting is marked by an intense, magnetic attraction, but also marred by misunderstandings arising from their undisclosed disabilities.
Could this handsome gentleman change her destiny once and for all?
Colonel Jonathan Russell, once a gallant officer, now grapples with the haunting echoes of war, a deafness that has left him feeling isolated and adrift…
---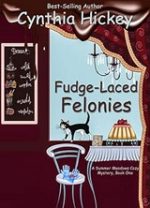 Fudge-Laced Felonies
by Cynthia Hickey
KINDLE BARGAIN #ad
Diamonds, cash, and a bloody gardening glove. Summer Meadows went to church not to find God, but to hunt for a killer.
While transplanting the rosebush her church's handsome greeter, Ethan Banning, inadvertently killed, Summer and Ethan discover a hidden stash of diamonds, a rusty can full of cash, and a bloody-gardening glove. This discovery sets Summer and her candy-making aunt on a search for a killer…
Fans of Hope Callaghan, Carolyn L. Dean, and Dianne Harman will enjoy these fun, light-hearted cozy mysteries.
Check out:
(A Summer Meadows Mysteries)
---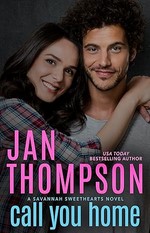 Call You Home
by Jan Thompson
KINDLE BARGAIN #ad
Reluctantly, Chef Isaac finds himself working in the kitchen of his nemesis, Chef Piper Peyton. Why would he want to cook his way into her heart?
To save a landmark family restaurant in Savannah, two chefs must put aside their twenty-year-old feud and cook together. Can they at least try to be kind toward each other without digging up old hurts?
I can't wait for you to read Piper's story. Fans of my Savannah Sweethearts and Coastal Sweethearts Christian coastal romance series might recall that Piper is profoundly deaf. Here comes Chef Isaac, who does not speak American Sign Language at all. How are they going to resolve their old feud if they can't understand each other?
Check out:
(Savannah Sweethearts Series)
---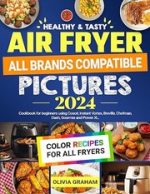 Air Fryer Cookbook
by Olivia Graham, Emerlinda Fry
LIMITED TIME FREE #ad
Air Fryer Cookbook with Pictures 2024. Explore Endless Possibilities. From Savory to Sweet.
This cookbook is your ultimate guide to unlocking the full potential of your air fryer, whether it's a beloved Breville, a versatile Cosori, the ever-efficient Instant Vortex, or any other trusted brand. We understand that every kitchen is unique, and so are your appliances. That's why we've meticulously crafted these recipes to cater to every brand and model. No matter which air fryer you own, you can confidently dive into this culinary adventure.
---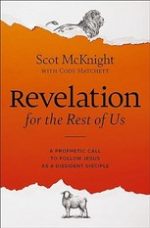 Revelation for the Rest of Us
by Scot McKnight, Cody Matchett
KINDLE BARGAIN #ad
KINDLE NOOK AUDIBLE KOBO APPLE
See how the Book of Revelation can be read as a book of discipleship, challenging Christ-followers everywhere to live as hopeful agents of resistance and transformation.
The last book of the Bible frustrates and frightens many people with its imagery and apocalyptic tone. Popular interpretations rely on fear and politicization and often lead to pride and alienation of others. Is this really how we were intended to read John's Revelation?
In Revelation for the Rest of Us, Scot McKnight with Cody Matchett explore the key message of Revelation…
---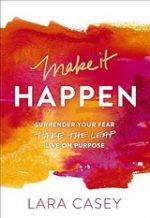 Make it Happen
by Lara Casey
KINDLE BARGAIN #ad
KINDLE NOOK AUDIBLE KOBO APPLE
You were created for a purpose, and it's time to make it happen.
Make It Happen is the story of how I surrendered my fear, took the leap, and got a life. In my case, a perfectly imperfect, fulfilling life as a mama, a working woman, and a grateful wife. This is the story of how I chose to make "it"—a greater purpose than mine—happen, and how you can too.
Make It Happen is for: women who find themselves worried, anxious, and completely overwhelmed by the constant chase for perfection; those seeking the courage to jump into a new venture; working women who are struggling to "do it all"; weary wives and moms looking for relief from burning the candle at both ends; anyone who dreams of a life lived not by accident, but on purpose