Monday's Christian eBooks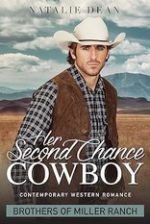 Her Second Chance Cowboy
by Natalie Dean
LIMITED TIME FREE #ad
When Ben accompanies his mother to an old friend's funeral…the last person he expects to see is her.
As the eldest son of the wealthy Miller family, Ben Miller is content with helping his brothers run their family's ranch in Montana. Well… mostly content. There's a certain something missing from his life, and he's done a good job denying it for the past decade. Until she rolled back into town…
After ten years fighting to make it in the Big Apple, full-figured Chastity finds herself heading back to the one place she vowed she'd never return. But a tragedy in the family forced her home, and she finds herself facing an uncertain future…
Check out:
(Brothers of Miller Ranch Series)
---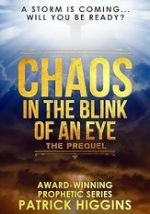 Chaos In The Blink Of An Eye
by Patrick Higgins
LIMITED TIME FREE #ad
The "CHAOS" in our present world was documented long ago in this end times series, which won the Radiqx Press Spirit-Filled Fiction Award of Excellence. More than 12,000 positive reviews have already been posted (on the first 8 installments), on Amazon, Book Bub and Goodreads…and counting! Have you read it yet? If not, what are you waiting for? Download your copy now!
It was the weekend before Thanksgiving. More than 100,000 fans were jammed inside Michigan Stadium, on their feet, to witness a heated football rivalry that had spanned more than 100 years. As the football was kicked into the snow-filled sky, they were about to get the shock of their lives, as long-foretold Bible prophecy came to pass before their very eyes, causing many to vanish into thin air without a trace…
The ninth installment is now available for pre order. Once completed, there will be 10 installments.
"I've read the Left Behind series and this is SO much better! Bring on the next one, I can hardly wait!" by Amazon Customer
Check out:
(Chaos In The Blink Of An Eye Series)
---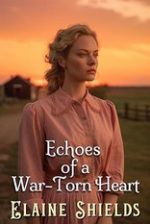 Echoes of a War-Torn Heart
by Elaine Shields
KINDLE BARGAIN #ad
Brand New Release from Elaine Shields
Ivy, a gentle and kind young woman suffering from a debilitating stutter, has always struggled to connect with others. However, her world is forever changed when her beloved brother returns from the war. With him he brings the enigmatic Eli who is seeking refuge from a war-torn past with no living kin to turn to. While Ivy's heart flutters in the presence of Eli, she buries her emotions beneath the weight of her family's ranch, where she's poured her soul into hard work.
Ivy, a gentle and kind young woman suffering from a debilitating stutter, has always struggled to connect with others. However, her world is forever changed when her beloved brother returns from the war. With him he brings the enigmatic Eli who is seeking refuge from a war-torn past with no living kin to turn to…
---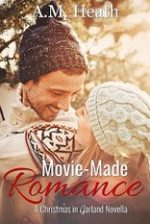 Movie-Made Romance
by A.M. Heath
KINDLE BARGAIN #ad
Brand New Release from A.M. Heath
He wants a second chance. She wants him to get lost.
Carleigh St. John is tired of watching everyone else get their happily-ever-after, and her little sister's engagement is the last straw. Stewing down the overused plot lines from Christmas Romance movies, Carleigh creates a dating playbook. With a marathon of Christmas dates ranging from picking out a tree with her first crush to volunteering with her grumpy co-worker, she's bound to find her perfect movie-made ending. … If only her ex will stay out of the way…
Will Carleigh's movie-inspired dating book bring her the happy ending she desires, or is God ushering in a plot twist of His own? Find out in this heartwarming, laugh-out-loud romance full of all the sweet, cheesy movie moments you can't get enough of.
Check out:
(Christmas in Garland Series)
---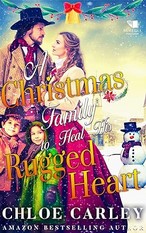 A Christmas Family to Heal His Rugged Heart
by Chloe Carley
KINDLE BARGAIN #ad
Among the jingle bells and mistletoe, their destiny awaits—a new family wrapped as a gift in the mystery of a snowy Christmas.
In the frosty heart of a Nebraska winter, when a repulsive, money-hungry suitor demands her hand in marriage, Jane defies him, only to be forsaken by her own family. Now, she is alone, having lost everything but her faith.
Slade, a rugged rancher carrying the weight of his past, finds two runaway orphans hiding in his barn. With the spirit of Christmas in the air, he decides to adopt them, but there's a catch – he needs a wife.
And, as the clock ticks toward Christmas Eve, a mysterious enemy, driven by greed, threatens to steal their chance at happiness.
---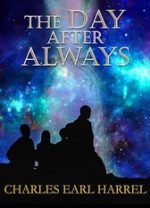 The Day After Always
by Charles Earl Harrel
KINDLE BARGAIN #ad
Heaven is not exactly what Jesse Walt expected. After his arrival, he wonders about the purpose for redemption and what individuals are supposed to do for all of eternity. He meets other forever residents with similar concerns.
Following a rally at Patriarch Plaza, Jesse and four advocates embrace a clarion call to leave the familiar behind, much like Abraham did, and sojourn to a new land. The Eskaonites, who dwell in this mysterious place, face an unknown wickedness but lack the spiritual discernment to perceive its danger. Without divine intervention, their societies will likely perish. Some inhabitants accept the newcomers and join their undertaking; others thwart their efforts. Only time will tell if the group succeeds in their mission…
"Such an amazing book! Highly recommend if you are looking for an exciting adventure. I am hoping there is a sequel or trilogy being made!" by Amazon Customer
---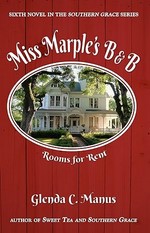 Miss Marple's B&B
by Glenda Manus
KINDLE BARGAIN #ad
It's Christmas in Park Place. Agatha O'Malley has lived a charmed life as the wife of the wealthiest doctor in town, but it all comes to an end when Charlie dies suddenly and his fortune goes missing. Each Christmas since his passing, she's led a bah-humbug existence. But to ease the financial burden, Agatha turns her Victorian home into a Bed and Breakfast and the darkness fades as each new guest arrives bringing a little Christmas magic into her life.
Humor, mystery and a little bit of romance are in store for Agatha in this cozy Southern mystery.
Although this book is a part of the Southern Grace Series, it is a stand-alone novel.
Check out:
(Southern Grace Series)
---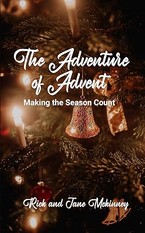 The Adventure of Advent: Making the Season Count
by Rick McKinney, Jane McKinney
KINDLE BARGAIN #ad
Brand New Release from Rick McKinney, Jane McKinney
Has your family's Christmas celebration become ho-hum? Advent is a beautiful way to add new meaning and excitement to the holiday season. If you are unfamiliar with Advent, this book will introduce you to this beautiful way to celebrate Christ's birth. And even if Advent has been a part of your tradition for years, The Adventure of Advent will suggest new, fresh, and innovative ways to tailor the celebration to your family's needs.
This is the year to do something different! This Christmas, make the season count! Don't just go through the motions and wonder where the holidays went come January. Make new, meaningful connections to the reason for the season that will remain part of your family's memories and traditions for years to come.
Benefits of Reading This Book: Breathe new life into the holidays; Move past worn-out patterns that have lost their meaning; Start using age-appropriate activities to spice up the holiday
This book includes: The history and meaning of Advent; The most popular ways to celebrate Advent; Advent traditions from around the world; Beautiful color pictures of Christmas celebrations;
Make this season count. Focus on the most important part of Christmas…Jesus!
---

---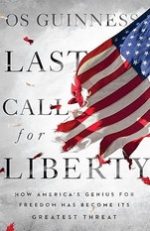 Last Call for Liberty
by Os Guinness
KINDLE BARGAIN #ad
Yet the roots of the crisis are deeper than many realize. Os Guinness argues that we face a fundamental crisis of freedom, as America's genius for freedom has become her Achilles' heel. Our society's conflicts are rooted in two rival views of freedom, one embodied in "1776" and the ideals of the American Revolution, and the other in "1789" and the ideals of the French Revolution. Once again America has become a house divided, and Americans must make up their minds as to which freedom to follow. Will the constitutional republic be restored or replaced?
This grand treatment of history, civics, and ethics in the Jewish and Christian traditions represents Guinness's definitive exploration of the prospects for human freedom today…
---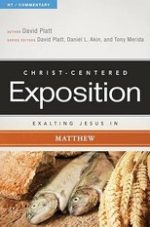 Exalting Jesus in Matthew
by David Platt
KINDLE BARGAIN #ad
Edited by David Platt, Daniel L. Akin, and Tony Merida, this new commentary series, projected to be 48 volumes, takes a Christcentered approach to expositing each book of the Bible.
Rather than a verse-by-verse approach, the authors have crafted chapters that explain and apply key passages in their assigned Bible books. Readers will learn to see Christ in all aspects of Scripture, and they will be encouraged by the devotional nature of each exposition.
---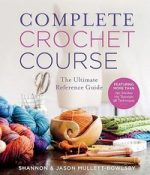 Complete Crochet Course
by Shannon Mullett-Bowlsby
KINDLE BARGAIN #ad
Filled with step-by-step photography throughout for an easy-to-follow and fully visual experience, this unparalleled guide teaches you how to crochet from the very first stitch—and will keep you crocheting as you gain experience! Complete Crochet Course explains all the tools, materials, and techniques you need, from choosing a hook and yarn to seaming, working in the round, handling specialty stitches, and adding details.