Sunday's Christian eBooks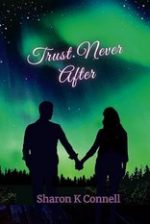 Trust Never After
by Sharon Connell
LIMITED TIME FREE #ad
Máire returns to her shared apartment in Minneapolis to check on her supposedly sick roommate, who has not joined their coworkers from the bank for an all-night get-together. Máire walks in on her fiancé with the roommate. Shattered by her experience in the big city, can a country girl ever trust again?
After returning to her hometown of Menahga, Minnesota, Máire's troubles are far from over. She's drawn to Ethan, who can't escape his guilt over an event two years earlier. Will either of them overcome the hurdles life has tossed in their paths? Or will the source of Máire's distrust follow her and cause more pain for her… and those she loves?
---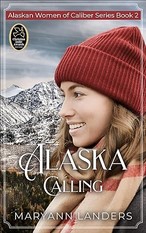 Alaska Calling
by Maryann Landers
I'D REACHED MY DREAM CAREER AS AN RN. THEN THE DOUBT OF MY CALLING CHALLENGED MY FAITH.
After two years of working in a small city close to my family in Canada, my heart remains unsettled. Now, I find myself at a crossroads, not knowing which way to turn.
My calling seemed certain, now I question my career path and my relationship with my boyfriend. My futile efforts to pretend it's all okay displace me, spinning me loose, and my world threatens to toss me into disarray. But the winds of change bring a hopeful challenge when a letter arrives from a nurse in Alaska inviting me to work at a remote clinic. Perhaps God has more in mind for me than I hope for myself…
Check out:
(Alaskan Women of Caliber Series)
---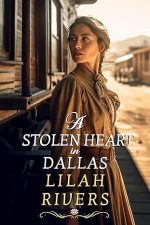 A Stolen Heart in Dallas
by Lilah Rivers
KINDLE BARGAIN #ad
Brand New Release from Lilah Rivers
Martha Jackson's journey to Dallas marks the beginning of a new chapter in her life. Leaving behind the bustling streets of Chicago, her family arrives in Dallas after her father has been offered the position of minister. Martha's unwavering faith and optimism drive her to bring God's message to the townsfolk, but little does she know that destiny has a captivating encounter waiting for her in the heart of the town. That's where her path will cross with Jesse, a tormented soul seeking redemption…
Will this distant and mysterious man interrupt her sacred mission?
Jesse Colton's life has been marred by tragedy from a young age. Losing his father left a deep scar in his heart, fueling his relentless desire for revenge against the notorious Blackwater Gang…
---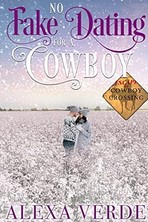 No Fake Dating for a Cowboy
by Alexa Verde
KINDLE BARGAIN #ad
Small-town romance with faith, humor, and more than a dash of danger!
A woman in jeopardy, a cowboy turned small-town cop grieving his fiancée, and a relationship too real to be fake… Escape to Cowboy Crossing, where people care about each other, romances are sweet and swoony, and six cowboy brothers with hot Irish blood fall in love when they least expect it.
When her foster siblings are in danger, former policewoman Jessie Ashford makes sure their temporary home in a small town far from their home place is fortress strong. After her ex shot at her, her heart is just as tough and secure. But when a local cop helps investigate suspicious incidents that threaten her friends' safety, her defenses start to crumble. Yet, abandoned so many times, can she open her heart again before it's too late?
Check out:
(Escape to Cowboy Crossing Series)
---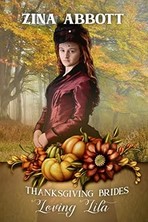 Loving Lila
by Zina Abbott
KINDLE BARGAIN #ad
A time for love in nineteenth century America, a time to be thankful.
Shortly before Thanksgiving, 1882, Lila Cleod is called home from the Iowa City, Iowa, where she works as a nanny and attends the University of Iowa. However, this Thanksgiving, she doubts she will find much to celebrate or be thankful for. Her father has died. After the funeral, she will learn if he left her, his oldest daughter by his first marriage, anything in his will. She suspects his second wife and Lila's half-brother, three-year-old Wellborn, will get the lion's share.
Will she be able to complete her course of study and qualify to become a teacher?
Check out:
(Thanksgiving Brides Series)
---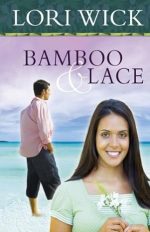 Bamboo and Lace
by Lori Wick
KINDLE BARGAIN #ad

Can their love survive two very different cultures?
Lily Walsh has never imagined anything like America. From supermarkets and swimsuits to the way women look men directly in the eye, she's baffled by this strange new land. Raised in a remote Asian village by her disciplinarian father, 24-year-old Lily is thrilled to visit her brother Jeff in Hawaii—until Jeff is called away on urgent business.
Left in the care of Jeff's best friend, Gabe Kapaia, and his family, Lily discovers the paradise of Oahu's north side at the Kapaia Resort. But she walks a fine line between two worlds.
---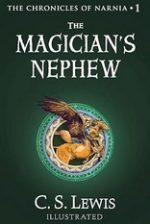 The Magician's Nephew
by C.S. Lewis
KINDLE BARGAIN #ad
KINDLE NOOK AUDIBLE KOBO APPLE
Narnia . . . a land frozen in eternal winter . . . a country waiting to be set free
Witness the creation of a magical land in The Magician's Nephew, the first title in C. S. Lewis's classic fantasy series, which has captivated readers of all ages for over sixty years
On a daring quest to save a life, two friends are hurled into another world, where an evil sorceress seeks to enslave them. But then the lion Aslan's song weaves itself into the fabric of a new land, a land that will be known as Narnia. And in Narnia, all things are possible…
Check out:
(Chronicles of Narnia)
---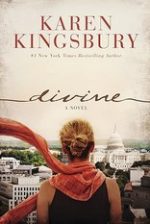 Divine
by Karen Kingsbury
KINDLE BARGAIN #ad
KINDLE NOOK AUDIBLE KOBO APPLE
With hallmark tenderness and power, #1 New York Times bestselling author Karen Kingsbury weaves a tapestry of life, loss, love, faith—and the miracle of resurrection.
Mary Madison is educated and redeemed, a powerful voice in Washington, D.C. But she also has a past that shamed polite society. A survivor of unspeakable horror, Mary has battled paralyzing fear, faithlessness, addiction, and promiscuity. Yet even in her darkest valley, Mary was sustained from afar, prayed over by a grandmother who clung to the belief that God had special plans for Mary. Now a divine power has set Mary free to bring life-changing hope and love to battered women living in the shadow of the nation's capital—women like Emma Johnson…
---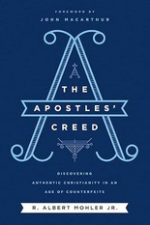 The Apostles' Creed
by R. Albert Mohler
KINDLE BARGAIN #ad
KINDLE NOOK AUDIBLE KOBO APPLE
I believe. These two words are among the most explosive words any human can utter.
The Apostles' Creed has shaped and guided Christian faith for almost two thousand years. Shared by Protestant, Roman Catholic, and Eastern Orthodox traditions, it is perhaps the most compelling statement of Christian doctrine the world has ever known.
But do we know what it really means—and how it applies to us today?
---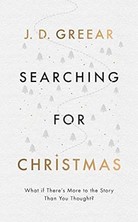 Searching for Christmas
by J D Greear
KINDLE BARGAIN #ad
KINDLE NOOK AUDIBLE KOBO APPLE
Most of us are familiar with the events of the first Christmas – the manger scene, shepherds watching sheep, angels singing their songs, and wise men arriving – but what if there's more to the story? What if the birth of Jesus is actually the most significant event in all of history and can transform our lives?
This evangelistic book goes beyond the birth of Jesus to look at what he did when he grew up and how he fulfilled the names given to him centuries beforehand by the prophet Isaiah.
---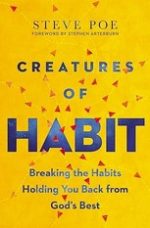 Creatures of Habit
by Steve Poe
KINDLE BARGAIN #ad
KINDLE NOOK AUDIBLE KOBO APPLE
Join pastor and bestselling author Steve Poe as he helps you break free from the destructive patterns that are keeping you from the joy-filled, flourishing life that Jesus promised each of us.
We all have both good and bad habits in our life. Creatures of Habit reveals how to remove bad habits and replace them with godly ones. But it's not a matter of simply working hard to make changes–true transformation is God's work, and our job is to listen, obey, and put into practice what he's already directing us to do.