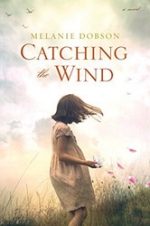 Catching the Wind
by Melanie Dobson
LIMITED TIME FREE #ad
KINDLE NOOK AUDIBLE KOBO APPLE
That question has haunted Daniel Knight since he was thirteen, when he and ten-year-old Brigitte escaped the Gestapo agents who arrested both their parents. They survived a harrowing journey from Germany to England, only to be separated upon their arrival. Daniel vowed to find Brigitte after the war, a promise he has fought to fulfill for more than seventy years.
Now a wealthy old man, Daniel's final hope in finding Brigitte rests with Quenby Vaughn, an American journalist working in London…
---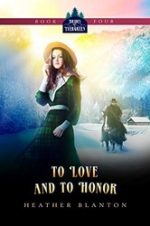 To Love and to Honor
by Heather Blanton
KINDLE BARGAIN #ad
Wounded cavalry soldier Joel Chapman is struggling to find his place in the world of able-bodied men when he meets pregnant and unwed Angela Fairbanks. The daughter of a cold and ruthless cattle baron, she is terrified her father will disown her when he learns of the baby. Joel, touched by Angela's plight, brashly offers to pose as her husband for one day and then abandon her, thus restoring her honor.
But true love often only needs an instant to blossom…
Check out:
(The Brides of Evergreen Series)
---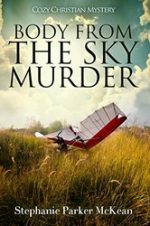 Body from the Sky Murder
by Stephanie Parker McKean
KINDLE BARGAIN #ad
This mystery is funny, lighthearted, and intense, as sixty-something Rik Patience – who has no patience – is pressed into solving the mystery of why a body fell out of an ultra light plane and crashed into her friend's house awning.
When she discovers the accident victim was the father of the man who helped her and her friends solve their last mystery, she is even more resolute in her quest for truth. Comedy tags along behind tragedy as she visits a hot air balloon business to plan her wedding to her fiancée – and returns home engaged to someone else.
Something like that could only happen to Rik, who keeps wild animals as roommates and who never wants anyone to get hurt – which means taking the blows herself. But this time, some of the injuries she sustains through her kindness could be fatal.
---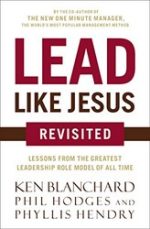 Lead Like Jesus
by Ken Blanchard, Phil Hodges
KINDLE BARGAIN #ad
KINDLE NOOK AUDIBLE KOBO APPLE
"The more I read the Bible, the more evident it becomes that everything I have ever taught or written about effective leadership over the past 25 years, Jesus did to perfection. He is simply the greatest leadership role model of all time."
Effective leadership—whether on the job, in the community, at church, or in the home—starts on the inside. In this revised classic, renowned leadership expert Ken Blanchard guides you through the process of discovering how to lead like Jesus.
Before you can hope to lead anyone else, you must know who you are. Every leader must answer two critical questions. One deals with your relationship to Christ. The other with your life purpose.
---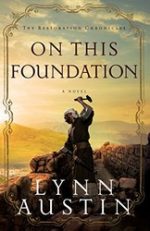 On This Foundation
by Lynn Austin
KINDLE BARGAIN #ad
KINDLE NOOK AUDIBLE KOBO APPLE
The Powerful Concluding Novel to The Restoration Chronicles
When news that the wall of Jerusalem is broken down, and its gates have been burned with fire, Nehemiah, Jewish cupbearer to King Artaxerxes in Persia, seeks God's guidance. After fasting and prayer, he's given leave to travel to Jerusalem and rebuild the city wall, not anticipating all the dangers that await him on his arrival.
The leaders of the surrounding nations become his fierce enemies, plotting to assassinate him and halt the work. A drought, meanwhile, has left the country impoverished, many families resorting to selling their children as bondservants just to keep from starving.
Check out:
(The Restoration Chronicles)
---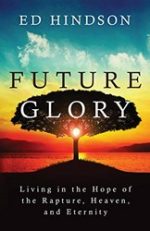 Future Glory
by Ed Hindson
KINDLE BARGAIN #ad
KINDLE NOOK AUDIBLE KOBO APPLE
Glimpse the Splendor That Awaits You. Despite today's hardships, the Bible promises a glorious new era is rapidly approaching. God's plan for what's ahead includes our rapture, our rewards, our participation in Jesus' triumphal return, and our eternal glory in heaven. As a believer, you can trust that a wonderful future awaits you.
In Future Glory, prophecy expert Dr. Ed Hindson helps you explore the Bible's seven unique promises that outline what's in store for every Christian. You'll gain a better understanding of:
the timeline for the rapture, Christ's return, the millennium, and the creation of a new heaven and earth; the awe-inspiring details of what life will be like in Christ's kingdom; your place in heaven and what it means to live with an eternal perspective
---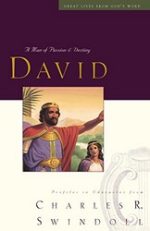 Great Lives: David
by Charles R. Swindoll
KINDLE BARGAIN #ad
KINDLE NOOK AUDIBLE KOBO APPLE
David, unlike any Bible character before him, had the charisma to inspire a great nation. Yet in other ways he was a most ordinary man-often gripped by destructive passion, rocked by personal tragedy, and motivated by political gain. Yet, he is the one character the Bible describes as a "man after God's own heart." In this first volume of the "Great Lives" series Charles Swindoll shows how David proved his love for God many times over in an extraordinary life that left an enduring legacy of faith.
---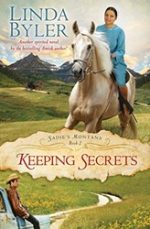 Keeping Secrets
by Linda Byler
KINDLE BARGAIN #ad
KINDLE NOOK AUDIBLE KOBO APPLE
There's horse trouble in Montana again in this second installment in Amish author, Linda Byler's, series, "Sadie's Montana." Someone is shooting horses and Sadie is determined to find out who it is. That is until she begins to suspect that Mark, her boyfriend, may be involved. Will Sadie discover the truth? Will it be too hard to bear?
There's horse trouble in Montana again. Only this time, horses aren't being stolen, they're being shot. Snipers are driving a blue pickup and shooting selectively. No hard-working ranch horse or Amish horse and buggy is safe…
Check out:
(Sadie's Montana Series)
---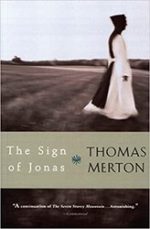 The Sign of Jonas
by Thomas Merton
KINDLE BARGAIN #ad
Chronicling six years of Thomas Merton's life in a Trappist monastery, The Sign of Jonas takes us through his day-to-day experiences at the Abbey of Our Lady of Gethsemani, where he lived in silence and prayer for much of his life.
Concluding with the account of Merton's ordination as a priest, this diary documents his growing acceptance of his vocation – and the greater meaning he found within his private world of contemplation.
---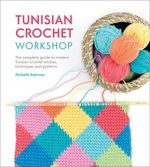 Tunisian Crochet Workshop
by Michelle Robinson
KINDLE BARGAIN #ad
A comprehensive guide to all the basic Tunisian stitches and techniques from the designer behind the crochet blog Poppy & Bliss.
Tunisian Crochet Workshop will help you on your way with step-by-step instructions for techniques, including colorwork, shaping, and working in the round.