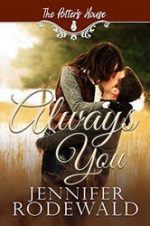 Always You
by Jennifer Rodewald
LIMITED TIME FREE #ad
They made a pact of friendship. Love was not supposed to be part of the deal.
Lauren is desperate to escape the massive shadow of her father's and sister's political careers. Matt is running from the biggest disappointment of his life. After a messy meeting in a snowbound airport, they launch a new friendship, founded on a mutual love for the Lord and an agreement of respect. They find themselves working together at the Lake Shore Resort, thankful to have each other as they each carve out a fresh start. But as the winter season wears on, and through a few interesting predicaments, one begins to feel more, and the other…well. Maybe neither knows what they really want…
Check out:
(Murphy Brothers Series)
---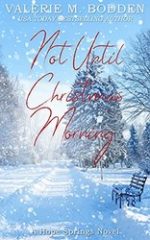 Not Until Christmas Morning
by Valerie M. Bodden
KINDLE BARGAIN #ad
She's a fixer… He's about as broken as they come… Can they learn to turn to God for healing and hope this Christmas?
Leah has always been a fixer. That's why she decided to foster a troubled teen. And it's why she's determined to give him the perfect Christmas. It might also be why she feels compelled to reach out to her grinchy, reclusive neighbor Austin. But she'll have to be careful that reaching out doesn't turn into something more – she's been hurt by crossing the line from friendship to romance once, and she's not willing to let it happen again.
After losing his leg, his friend, and his faith in Afghanistan, Austin figures he's about as broken as they come.
Check out:
(Hope Springs Series)
---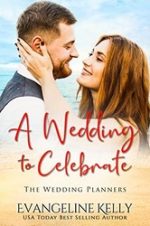 A Wedding to Celebrat
by Evangeline Kelly
KINDLE BARGAIN #ad
Brand New Release from Evangeline Kelly.
Josie Johnson has a passion for planning weddings, until the day everything goes wrong and her client threatens to personally escort her off the premises.
The humiliation of that event makes her question her future as a professional wedding planner. Her mom convinces her to get back in the game by taking on a free client: an old family friend who turns out to be the worst bridezilla Josie has ever encountered.
After Brady Alexander's home burns down, he rents a room from an older couple and learns that the other tenant is the wedding planner for his best friend's wedding. He's drawn to her right away, but she's off limits because he's the best man…
A decision that could change everything.
Check out:
(The Wedding Planners Series)
---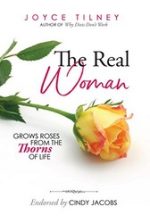 The Real Woman:
Grows Roses From The Thorns of Life
by Joyce Tilney
KINDLE BARGAIN #ad
The Real Woman born again by the Spirit of God must understand what happened to her when she was born again. Conversion gives us the ability to see and understand the Kingdom of God. As we learn to use the hurt and heartache-the thorns of life-our heart is transformed into a beautiful treasure of hope!
Buds of life will spring forth as you receive the truths of the life giving revelation in this book, producing roses of peace and joy. Life is full of pain, but misery is optional to the Women of God.
---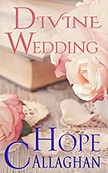 Divine Wedding: A Divine Cozy Mystery
by Hope Callaghan
KINDLE BARGAIN #ad
A shocking discovery threatens to tear Delta and Gary's relationship apart, just days before their upcoming wedding. Meanwhile, Raylene gets a visitor from her troubled past.
As Delta and Gary prepare to walk down the aisle just days away from what could be Divine's wedding of the decade, Jo offers to help Delta spruce up Gary's old farmhouse. While there, Jo's hound dog runs off. She and Delta track him down where they make a shocking discovery that threatens to rip the couple apart. The discovery sets off a chain of events that cast suspicion on the groom-to-be. Is it possible that Gary isn't the man he claims to be?
BONUS: Recipes Included!
Check out:
(Divine Mystery Series)
---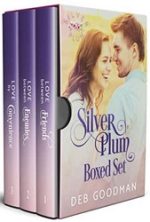 Silver Plum Books 1-3 Boxed Set
by Deb Goodman
KINDLE BARGAIN #ad
Eight best friends. One small town. More twists and turns in their journeys to find love than you can ever imagine.
Liam, Tory, Hannah, Mack, Mabel, Zane, Anjali, and Ruby are together again after their college days ended. They've settled into their careers back in their hometown full of eclectic and heartwarming busybodies and one rogue rooster. But none of them can predict how and when they'll fall in love. And some of them just might fall for each other…
Book One: Love between Friends: A Friends to Lovers Silver Plum Romance: She's convinced she's undateable–he didn't get the memo.
Book Two: Love between Enemies: An Enemies to Lovers Silver Plum Romance: No other woman has ever made him feel this way. The problem? She's trying to steal more than his heart.
Book Three: Love by Convenience: A Marriage of Convenience Silver Plum Romance: They got married for the greater good. Neither expected to fall in love…
---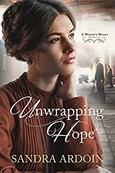 Unwrapping Hope
by Sandra Ardoin
KINDLE BARGAIN #ad
She's a mystery his heart longs to solve.
Disgraced by a wealthy man and protective of her young daughter, once-lauded pianist Phoebe Crain can't afford a second mistake in love. Neither can she resist falling for a department store owner's heir…another prosperous man.
Spence Newland has struggled to prove his worthiness to take over the family business. But store scandals threaten everything he has worked to achieve, even the future he's come to envision with Phoebe.
How will Spence and Phoebe conquer their fears to unwrap the gift of a forever together?
Check out:
(Widow's Might Series)
---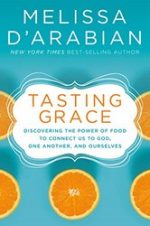 Tasting Grace
by Melissa d'Arabian
KINDLE BARGAIN #ad
In Tasting Grace, Melissa shares sixteen invitations that will transform your perception of food and the role it plays in your own life, from equality to connection to hospitality to stewardship and more. She explains how through her experiences, she learned to trust the ingredients–in recipes and in life–and join God in the act of creation. Whether you are a mom struggling to throw together a healthy meal for your family each night or a single woman longing for fellowship around your table, you will draw encouragement and inspiration from Melissa's reminder that all food, first and foremost, is a gift from God.
---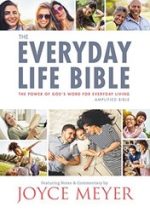 The Everyday Life Bible
by Joyce Meyer
KINDLE BARGAIN #ad
In the decade since its original publication, The Everyday Life Bible has sold 1.1 million copies, taking its place as an invaluable resource on the Word of God. Simultaneously, Joyce Meyer's renown as one of the world's leading practical Bible teachers has grown, as she continues to study and teach daily. This new edition updates Joyce's notes and commentary to reflect the changes made in the revision of the Amplified Bible which refreshes the English and refines the amplification for relevance and clarity. The result is The Everyday Life Bible that is now easier to read and better than ever to study, understand, and apply to your everyday life.