Sunday's Christian eBooks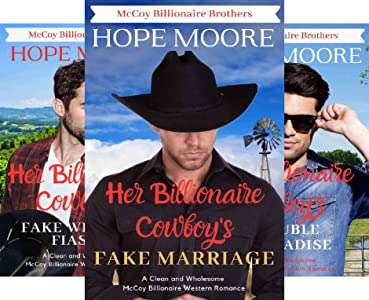 McCoy Billionaire Brothers Series
by Hope Moore
KINDLE BARGAIN #ad
Check out McCoy Billionaire Brothers Series
First book, LIMITED TIME FREE
You're going to love this new series about two billionaire brothers determined to marry off their grandsons…one's doing it from the grave using his last will and testament.
Her Billionaire Cowboy's Fake Marriage – Book 1
Her Billionaire Cowboy's Fake Wedding Fiasco – Book 2
Her Billionaire Cowboy's Trouble in Paradise – Book 3
Her Billionaire Cowboy's Secret Baby Surprise – Book 4
Her Billionaire Cowboy's Second Chance Romance – Book 5
Her Billionaire Cowboy Fake Fiancé – Book 6
Her Billionaire Cowboy's Inconvenient Marriage Blessing – Book 7
---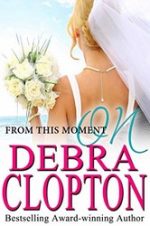 From This Moment On
by Debra Clopton
LIMITED TIME FREE #ad
Hurt by her failed marriage and dashed dreams, Cali Sinclair returns home to Windswept Bay with her heart wary and closed to the dreams of true love she so desperately wanted. Determined to never again risk her heart, she throws herself into running the family's small boutique resort on the Florida coast, a place so full of romance that it's a reminder every day of what she'll never have. But when renowned artist Grant Ellington shows up to paint a mural on the wall of the resort, she's swept away by her response to the artist. Suddenly, every time he looks at her, Cali finds it harder than she ever thought possible to keep her heart protected…
Check out:
(Windswept Bay Inn Series)
---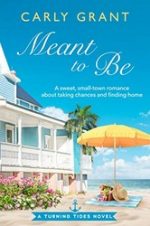 Meant to Be
by Carly Grant
KINDLE BARGAIN #ad
Welcome to Crestpoint Beach, where warm sands and sea breezes bring sweet second chances, renewed family ties, and the comfort of coming home.
Hannah Taylor is spontaneous and fun. Building contractor Gabe Lawson is all business, a handsome newcomer to Crestpoint Beach who's looking for a fresh start. When Hannah and her sister hire Gabe to help get their beach house B&B inspection-ready ahead of the summer tourist season, sparks fly between these total opposites.
When a setback threatens to pull them apart, can Hannah and Gabe turn their "opposites attract" romance into happily-ever-after?
Check out:
(Turning Tides Series)
---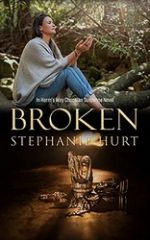 Broken
by Stephanie Hurt
KINDLE BARGAIN #ad
Abusive husband… Old love… Tested Faith…
Harper… Harper was trapped in a nightmare. Every morning she woke expecting it to be her last. How could she have married a monster? The only light in her dark world is the faith that she holds close to her heart.
Reid… Reid has struggled for years to forget the one woman that was everything to him. While doing rounds at the hospital, he comes face to face with her. He sees the truth to her injuries, but she quickly denies them, leaving the hospital before he can convince her to get help. Now he can't get her out of his head. She's in trouble and he needs to help her…
Check out:
(Safe)
---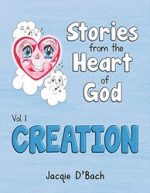 Stories From The Heart Of God: Creation
by Jacqie D'Bach
LIMITED TIME FREE #ad
MEET HEART OF GOD. An adorable character who is sure to become a fast favorite with your child.
A BIBLE CLASSIC. This poetic telling of our creation, ignites imagination and creativity. Children of all ages are engaged by the bright eyed colorful characters who provide entertainment for your child over and over.
THE FIRST VOLUME. A new series by Jacqie D'Bach, promotes a gratitude attitude. Each one has a valuable life lesson to share with your child. This timeless story, "FROM THE HEART OF GOD" illustrates not only God's abundant provision, but also His unending love for each one of us.
JUMP START your child's education through creative play activities: Find the hidden numbers; Count objects; Number word recognition; Rhyming
---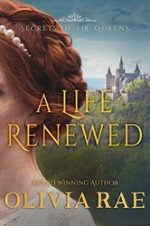 A Life Renewed
by Olivia Rae
KINDLE BARGAIN #ad
In 1554, Lady Jane Grey, "The Nine Days' Queen" was executed for high treason. But what if, instead of feeling the blade on her neck she secretly survived?
Escaping execution, Lady Jane hides as a peasant girl in a principality in Germany. She loves the simple life and never wants to return to England. But her benefactor, a power-hungry German prince, wants to march on London and place her on the English throne again, thereby increasing his dominance in Europe. If she doesn't agree with his plan, her beloved childhood nurse will be put to death. Desperate for help, Jane must put her trust in the mysterious spy Asher Hayes…
"Plunge into this dramatic tale and experience the danger and surprises unveiled in this first book in the Secrets of the Queens series." – M. Hake
Check out:
(Secrets of the Queens Series)
---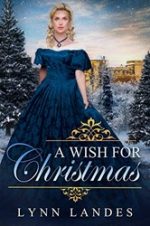 A Wish for Christmas
by Lynn Landes
KINDLE BARGAIN #ad
A Blizzard, a Wish, and a Lost Treasure…
How hard can it be to entertain a house full of guests without revealing they are at the wrong Inn? Mila needs money to satisfy the bank. All she has to do is give them a holiday they won't forget and not fall in love with Garrett Donnelley and his family.
Mila Vunderberg is in desperate need of money to save her family home. Left caring for an ailing grandmother who spends her days searching for a "treasure" that doesn't exist, she has been forced to sell off pieces of her lineage to make ends meet. A blizzard blows in help in the form of a family looking for the perfect Christmas…
"Very much enjoyed this short yet wonderful story. Loved the fun, different than usual romantic storytelling! Sweetly fulfilling story all around." by Amazon Customer
---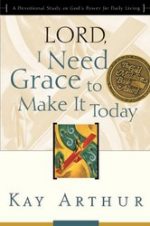 Lord, I Need Grace to Make It Today
by Kay Arthur
KINDLE BARGAIN #ad
KINDLE NOOK AUDIBLE KOBO APPLE
In the Dark Times of Failure and Fear, Let God Lavish His Grace on You.
There are times when we all wonder if we'll make it in life – and if it's worth even trying. Feelings of unworthiness and guilt over past sins, times of spiritual weakness and inadequacy – the burdens seem overwhelming. Don't give up! God's grace is available freely and lavishly for all who would take it. If you long for the covering of God's grace, let Kay Arthur guide you through the Word of God. Discover how to appropriate God's grace for every situation and every emotion you must face.
---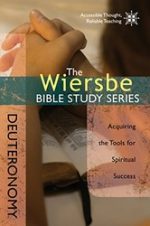 The Wiersbe Bible Study Series: Deuteronomy
by Warren W. Wiersbe
KINDLE BARGAIN #ad
Deuteronomy brings us to the feet of one of history's greatest teachers. The Israelites were about to enter an unknown land that had a culture radically different from their own. Moses equipped them with God's truth so they could move forward without fear. Today we can also find courage and direction in Moses's words as we learn how to use the lessons of the past, why God's law is the best foundation, and what it means to share in God's covenant.
---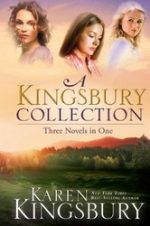 A Kingsbury Collection
by Karen Kingsbury
KINDLE BARGAIN #ad
Three Page-Turning Novels in One Volume!
Where Yesterday Lives,
When Joy Came to Stay,
On Every Side
---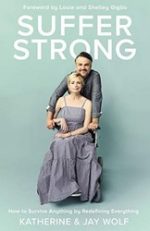 Suffer Strong
by Katherine Wolf, Jay Wolf
KINDLE BARGAIN #ad
KINDLE NOOK AUDIBLE KOBO APPLE
After miraculously surviving a near-fatal brainstem stroke at age 26, as told in their memoir, Hope Heals, life for Katherine and Jay Wolf changed forever – and so did the way they viewed God, the world, and themselves in it. There was no going back to normal after such a tragedy. Yet Katherine and Jay learned that suffering is not the end, but rather the beginning of a new story.