Saturday's Christian eBooks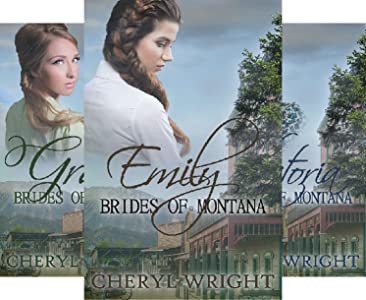 Brides of Montana Series
by Cheryl Wright
KINDLE BARGAIN #ad
Grand Falls, a small town in Montana, is expanding. Expansion is wanted by some residents, but not all are happy with the changes this brings.
Will the young men and women flocking here find the happiness they are searching for? Or will they be destined for heartache?
Emily – Book 1; Grace – Book 2; Victoria – Book 3;
Maggie – Book 4; Callie – Book 5; Olivia – Book 6
---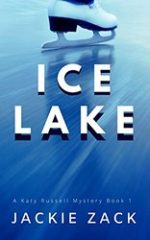 Ice Lake
by Jackie Zack
LIMITED TIME FREE #ad
In the icy coldness of a Michigan winter, reporter Katy Russell looks forward to a relaxing drive and weekend at the Victorian home of her fiancé's grandfather. As they approach the exit for Ice Lake, Katy is thrust into reliving a recent tragic incident. Jessie Steele, an Olympic skater and dear friend, had slipped through the ice and drowned.
Still fraught with the devastation, Katy is tricked into another visit to the remote lodge nestled in pines by Ice Lake. Odd clues from the lodge's staff surface along with suspicious characters. Katy can't help but suspect foul play had a hand in Jessie's death…
---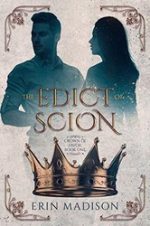 The Edict of Scion
by Erin Madison
LIMITED TIME FREE #ad
"The book is a good teen and young adult read. The story has a good story line. The characters are good, and they have good chemistry. The story is an enjoyable Christian fiction read." by Amazon Customer
Maia hasn't told anyone she's the long-lost princess betrothed to Prince Connor. She especially can't tell them now that she's used her secret magic to ingrain herself into his elite school. She desperately wants to meet him, just once…
But her romantic hopes are crushed when she finds out that he's immune to her magic… He actually hates her. He hates everyone. And NO ONE hates Maia. It's impossible…
Check out:
(Crown of Favor Series)
---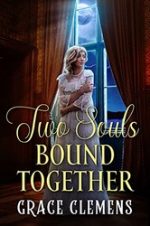 Two Souls Bound Together
by Grace Clemens
KINDLE BARGAIN #ad
New release from Grace Clemens.
Erika Caldwell, one of Boston's best dressmakers, has been struggling ever since her doctor diagnosed her with tuberculosis. She used to be a ray of joy but now she is dripping with misery, having to endure the one thing she hates the most – being pitied. While feeling utterly lost, a surprising opportunity for treatment appears, in a faraway place that she doesn't hesitate to take. Upon her arrival, she meets the dashing William and regains her zest for life, but will she be able to escape the clutches of her illness and find true joy?
She feels as if a terrible shadow looms over their love….
---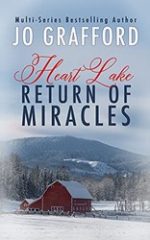 Return of Miracles
by Jo Grafford
KINDLE BARGAIN #ad
Brand New Release from Amazon Bestselling Author Jo Grafford
Two damaged hearts, an unexpected prison release sponsorship, and the holiday ranch assignment that just might provide the redemption both of them are so desperately seeking…
Victor Cross, former leader of the most dangerous motorcycle gang in the west, is released on parole into the capable hands of his new sponsor, Arabella Weston. The horse ranch she and her late husband built from scratch has been a haven for countless men in need of a second chance over the past five years. When a freak highway accident leaves her widowed, however, she considers selling her prize herd and closing the doors for good. Until a dare from her best friend has her accepting one last parolee on Christmas Eve — if for no other reason than to prove she's no longer fit to be a role model for anyone.
---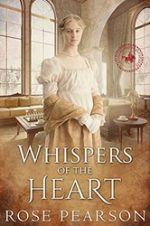 Whispers of the Heart
by Rose Pearson
KINDLE BARGAIN #ad
New release from Rose Pearson.
An Earl distracted by his work…will he wake up in time to find the love of his life right in front of him?
Miss Ann Whyte has been sent to London under the care of one Earl of Ware, doing so to honor a promise to her brother. Attempting to make the best of the situation, she is deeply affronted when the Earl ignores her entirely and thrusts her into the care of his mother. Ann determines to throw herself into society and hopes to quickly find a suitor, thinking that no gentleman could be worse than her host!
Geoffrey, the Earl of Ware, cannot help but be attracted to Miss Whyte but resolves not to be distracted by her. Hearing that French spies may already be in London and having been forced to return home from the war himself, Geoffrey is determined to protect his country. However, when other gentlemen begin to pursue Miss Whyte, Geoffrey struggles with his feelings…
Check out:
(To Trust a Viscount)
---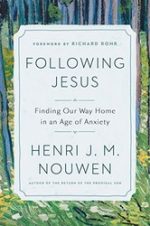 Following Jesus
by Multiple Authors
KINDLE BARGAIN #ad
KINDLE NOOK AUDIBLE KOBO APPLE
In this never-before-published work of inspiration, the bestselling author of The Return of the Prodigal Son offers a compelling case for why Christianity is still relevant, beautiful, intelligent, and necessary in the modern world.
At one of the lowest points in Henri Nouwen's life, he gave a series of lectures on the importance of following Jesus in an age of anxiety. Drawn from those talks, this new work reveals what sustained Nouwen to remain faithful to the teachings of Jesus and led him to become an icon of compassion and vulnerability…
---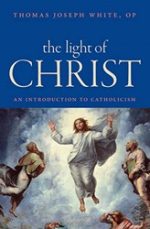 The Light of Christ
by Thomas Joseph White
KINDLE BARGAIN #ad
In The Light of Christ, Fr. Thomas Joseph White provides an accessible presentation of Catholic doctrine that is both grounded in traditional theology and engaged with contemporary concerns. Inspired by the theologies of Irenaeus, Thomas Aquinas, and John Henry Newman, Father White covers the major doctrines of the Christian religion including knowledge of God, the mystery of the Trinity, the incarnation and the atonement, the sacraments and the moral life, eschatology and prayer…
---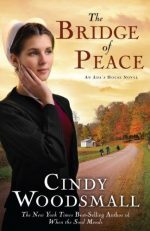 The Bridge of Peace
by Cindy Woodsmall
KINDLE BARGAIN #ad
KINDLE NOOK AUDIBLE KOBO APPLE
Love alone isn't enough to overcome some obstacles.
Lena Kauffman is a young Old Order Amish schoolteacher who has dealt all her life with attention raised by a noticeable birthmark on her cheek. Having learned to move past the stares and whispers, Lena channels her zest for living into her love of teaching. But tensions mount as she is challenged to work with a rebellious young man and deal with several crises at the schoolhouse that threaten her other students. Her lack of submission and use of ideas that don't line up with the Old Ways strengthen the school board's case as they begin to believe that Lena is behind all the trouble.
Check out:
(An Ada's House Series)
---

The Berenstain Bears: Kindness Counts
by Multiple Authors
KINDLE BARGAIN #ad
Teaching your child about kindness can be challenging. In this addition to the Living Lights™ series of Berenstain Bears books, young readers will learn how to treat others with kindness. Children will discover ways to implement traditional values and share God's goodness.
---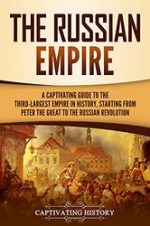 The Russian Empire
by Captivating History
KINDLE BARGAIN #ad
What happened to Imperial Russia?
Russia has long been a powerful country. Even today, Russia stands as one of the great powers on the planet. But modern-day Russia is just a vestige of the greater territory that once constituted Imperial Russia. The Russian Empire spanned continents, and at one time, Imperial Russia could claim territory from Alaska to Poland and just about everything else in between.
---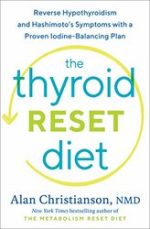 The Thyroid Reset Diet
by Alan Christianson
KINDLE BARGAIN #ad
KINDLE NOOK AUDIBLE KOBO APPLE
In The Thyroid Reset Diet, Dr. Alan Christianson helps readers reverse chronic thyroid diseases like hypothyroidism and Hashimoto's Thyroiditis with nothing more than dietary change: the reduction of iodine intake. Backed by new research showing that proper dietary iodine intake can start to reverse thyroid disease in as little as four weeks, his diet plan contains the optimal amount of iron and dietary iodine to control thyroid hormones, effectively resetting the thyroid.