Friday's Christian eBooks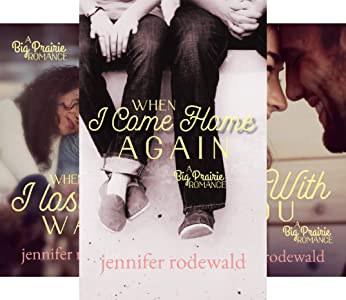 Big Prairie Romance Series
by Jennifer Rodewald
KINDLE BARGAIN #ad
Check out Big Prairie Romance Series
Small town Christian stories of romance and redemption, begin the Big Prairie Romance series today!
Book 1: When I Come Home Again – A tragic fallout drove them apart. When a family crisis calls him back to his small hometown where she still lives, will forgiveness lead them to a second chance?
Book 2: When I Lost My Way – Their whirlwind romance takes the hard road toward happily-ever-after as disaster tests their love and their faith in God's goodness.
Book 3: When I'm With You – He wants what he deserves, and this time he won't walk away without it.
Meeting Daisy Hopewell shouldn't change a thing.
---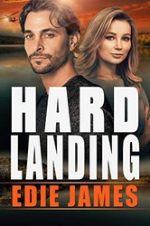 Hard Landing
by Edie James
LIMITED TIME FREE #ad
Two wary souls get a second chance at love…if a killer doesn't find them first.
When a stalker turns to murder, pilot Kelli Spencer needs protection. What she doesn't need is her old love Jack Reese returning to stir things up, but the former Navy SEAL and his team of protection specialists are the best of the best. Trust him with her life? If she has to. Trust him with her heart? No way.
The last time Jack left, he made it clear married life held no appeal. Ten years later, he wastes no time letting her know he hasn't changed. Not that she'd be fool enough to hope…
Check out:
(Hope Landing Series)
---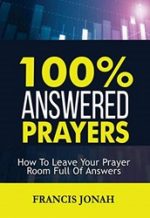 100% Answered Prayer:
How To Leave Your Prayer Room Full Of Answers
by Francis Jonah
Receive answers to all your prayers. Do you feel you have prayed a lot but seen few or no answers? Is it possible that you have read and applied many keys on prayer but nothing has changed? Are you almost giving up on the concept of answered prayers or perhaps you are now learning the principles of answered prayer?
If you answered yes to any or all of these questions, then read on to find out what this book will do for you:
You will learn 2 mindsets that will give you complete confidence in the prayer answering abilities of God. Nothing is too hard for God in prayer and the 2 mindsets will turn around your prayer life.
Also, you will learn the difference between praying and receiving answers to prayer. Yes, there is a difference and the Bible clearly differentiates it…
Check out:
(Prayer Works Series)
---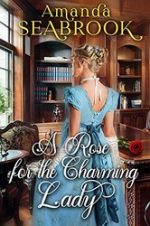 A Rose for the Charming Lady
by Amanda Seabrook
KINDLE BARGAIN #ad
Brand New Release from Amanda Seabrook.
Lady Laura's life has never been dominated by social norms. Rather than being the proper lady her mother had hoped for, she is a snarky tomboy; she would rather go hunting with friends, blow things up, and run wild. Fortunately, her best friend, the butler's son, is supportive of her rebellious and independent nature. It is only after her mother pushes her into marriage though that she realises someone has actually always had control over her heart…
Will Laura finally stop hiding her feelings and confess her love to the one she wants to devote her life to?
As far back as Will can remember, he's always been referred to as the son of Sterling Manor's butler and Laura's closest friend. His life falls into pieces though, after he experiences the heartbreaking loss of his father…
---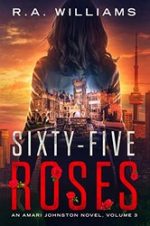 Sixty-Five Roses
by R. A. Williams
KINDLE BARGAIN #ad
Gold medal winner of the 2021 Readers' Favorite award for religious-themed fiction.
Cystic fibrosis is a progressive disease with no cure. And for one dying little girl with this illness, there is only one hope – an ancient Christian relic with an astonishing power to heal.
Amari Johnston is a feisty private investigator fresh out of college. Her father is a retired homicide detective. Together, they work as a team for a wealthy philanthropist named Ernesto Galliano. While staying at Ernesto's estate, Amari befriends an endearing four-year-old foster child named Kathleen. But Kathleen isn't like the other foster children staying at the estate. She has a severe case of cystic fibrosis, and Amari is desperate to find a cure. She researches the latest medical advances, but after learning that effective treatment is decades away, she nearly gives up hope…
Check out:
(Prayer Works Series)
---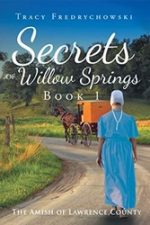 Secrets of Willow Springs
by Tracy Fredrychowski
KINDLE BARGAIN #ad
Secrets from the past come to light in this Amish Fiction Book. Her family's hidden history could destroy her. Will forgiveness set their future free?
Emma Byler can't wait for her sixteenth birthday and to experience a taste of freedom. With her Amish Rumspringa relaxing some of her usual restrictions, she's desperate to spend time with a special boy. But she fears tensions at home and her father's increasingly short-temper could make him pull back the reins.
Sixteen years ago, Jacob Byler made a promise. But as his daughter's celebration draws near, he dreads the emotional upheaval she'll go through when she learns the truth. And all he can do is pray that God will grant him the courage he needs to come clean…
Check out:
(The Amish of Lawrence County Series)
---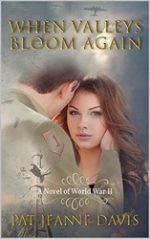 When Valleys Bloom Again
by Pat Jeanne Davis
KINDLE BARGAIN #ad
Finalist–2020 Serious Writer Book of the Year Award
As war approaches in 1939, Abby Stapleton's safety is under threat. Her father, a British diplomat, insists she go back to America until the danger passes. Abby vows to return to her home in London – but where is home? With her family facing mortal danger so far away and feeling herself isolated, she finds it hard to pray or read the Bible. Did she leave God behind in war-torn London too? Abby becomes friendly with Jim, a gardener on her uncle's estate.
Jim can't get Abby out of his mind. Did she have a sweetheart in England? Was it foolish to think she'd consider him? He curses his poverty and the disgrace of his father's desertion and drunkenness haunts him. Can he learn to believe in love for a lifetime and to hope for a happy marriage?
---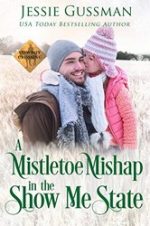 A Mistletoe Mishap in the Show Me State
by Jessie Gussman
KINDLE BARGAIN #ad
A man who hides fear with courage. A woman who needs a house but longs for a home. And the dog with anxiety issues who brings them together.
Fire Chief Andrew Coleman has two rooms for rent. Reagan Boyle and her little brother need a place to stay, and fast. It should be cut and dried – she rents the rooms, he lives his life. Except for the memories of the mistletoe kiss they shared. But he's still dealing with the death of his close friend and because she was weak and trusting she's carrying another man's child.
Check out:
(Cowboy Crossing Series)
---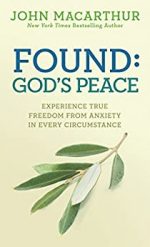 Found: God's Peace
by John MacArthur Jr.
KINDLE BARGAIN #ad
KINDLE NOOK AUDIBLE KOBO APPLE
In Found: God's Peace, trusted pastor and teacher John MacArthur tackles this vital question head-on. Throughout the book, MacArthur shares principles to help you overcome uncertainty, defeat worry, and experience true freedom from anxiety.
As Pastor John MacArthur writes, the key to worry-free living is to replace worry with prayer, right thinking, and action. Here he draws on rich biblical truths to show us how.
---
Be Amazed (Minor Prophets)
by Warren W. Wiersbe
KINDLE BARGAIN #ad
Prepared to be awed by our God. The books of Hosea, Joel, Jonah, Nahum, Habakkuk, and Malachi are viewed by Biblical scholars as the Minor Prophets. Yet the insights and messages contained within these books are anything but minor. These prophets offer a unique, firsthand view of an all-powerful God who longs to intimately connect with His people. This study examines their personal stories to discover how He interacts with our world in truly amazing ways. Part of Dr. Warren W. Wiersbe's best-selling "BE" commentary series, BE Amazed has now been updated with study questions and a new introduction by Ken Baugh.