Saturday's Christian eBooks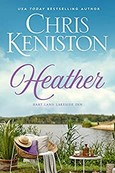 Heather
by Chris Keniston
LIMITED TIME FREE #ad
Home is where the heart is… Brilliant cardiac surgeon Heather Preston has invested everything to achieve her dream of working at a world renowned hospital. When an unsettling call from her grandfather the retired general brings her back to her childhood lakeside home, she rediscovers the appeal of life in a small town, the joys of free-spirited youth – and Jake Harper.
"Small town, big family, and mismatches that will steal your heart! Delightful!" Roxanne St. Claire, New York Times bestselling author of the Dogfather Series.
Follow along with friends, family, neighbors, and guests as the Harts maneuver life's curves, and just maybe find love along the way.
Check out:
(Hart Land Lakeside Inn Series)
---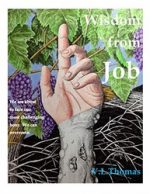 WISDOM FROM JOB
by Virgil Thomas
KINDLE BARGAIN #ad
We are heading into a time where God has called his people to a persistent faith. We as believers must spiritually prepare for what's coming. I can't think of a greater example than Job. From the life of Job, there's revelation that's not only relevant to our time but crucial to our survival. Many know he survived great offenses and greater hardships, but few understand how. What was the steel in this man's soul that saw him through unimaginable struggles?
The purpose of writing this book is to share insight from an amazing life and navigate difficult relationships in the body of Christ. The wisdom Job teaches us is for the common everyday saint. God gives us wisdom and anchors for our soul in this book. I know this is true for me. I hope what I've discovered here proves the same for you.
---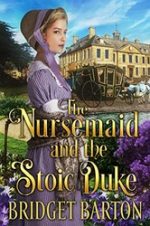 The Nursemaid and the Stoic Duke
by Bridget Barton
KINDLE BARGAIN #ad
Brand New Release from Bridget Barton.
Anna Carter travels to Worksop to take up her new position as a nursemaid in the estate of the Duke of Newcastle. While the caring nursemaid is focusing on her role by teaching the Duke's sister how to look after her infant, she is still dreaming of marrying a good man and having a household of her own. With the passing of time, her heart will start beating for the charming Duke, and she will realise that this encounter will prove to be the most fateful one in her life…
Could Anna dare to fall for someone she knows she could never have?
Matthew, Duke of Newcastle, is a stoic, scholarly man, who has set aside all of his dreams to bow to his duty. Prior to the loss of his brother-in-law and best friend, he was courting Lady Clara Whitman, but his family tragedy led him to an emotional withdrawal…
---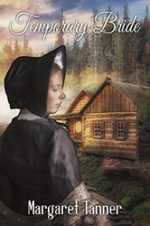 Temporary Bride
by Margaret Tanner
KINDLE BARGAIN #ad
Brand New Release from Margaret Tanner.
Time is fast running out for Blake. If Blake Gibbons can't find himself a temporary wife, he risks losing a prosperous ranch. Desperation drives him to a matrimonial agency.
Naomi Dempsey's husband dies leaving everything, including her, to his evil father. Marriage to another man is her only way out of this terrible situation. A chance meeting outside a closed matrimonial agency might solve both their problems.
Can Cupid's arrow change their minds about not wanting love, and turn a temporary marriage of convenience into a permanent one?
---
Just John
by Reg Quist
KINDLE BARGAIN #ad
FROM SLAVE TO RANCHMAN – A HISTORICAL WESTERN BASED ON TRUE EVENTS.
In return for his freedom, a slave is tasked with the job of delivering a valuable stallion to a horse farm in Tennessee. The Civil War is dying down and the roads are dangerous but with some help the horse is delivered and the slave sees freedom.
Wishing to be freed from any remembrance of the slave farm, John has a last name that he refuses to use. John's skill with horses opens doors for him which eventually take him to Fort Worth, Texas. More open doors, over a period of years, find him on a cattle drive to Montana, followed by a second drive into Alberta, Canada.
---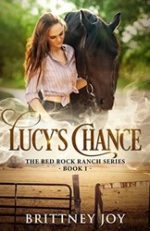 Lucy's Chance
by Brittney Joy
KINDLE BARGAIN #ad
Young adult fiction enjoyed by fans of Canterwood Crest, Heartland, & The Thoroughbred Series.  Featured in Pony & Style Magazine and Everything Horse UK Magazine.
Sixteen year old Lucy Rose is spending her first summer away from home and she has two things on her mind: an abandoned, violent horse and a blue-eyed cowboy. Only neither is hers.
Lucy has never attracted much attention from boys, but she can't seem to ignore her blue-eyed co-worker, Casey Parker. A true cowboy, Lucy is fascinated by his gentle way with the horses at Red Rock Ranch. However, she is very aware that Taylor Johnson, rodeo queen extraordinaire, already has her spurs in him. And there's no crossing Taylor.
. . . Not until a mysterious horse appears on the ranch and pushes Lucy and Casey together…
Check out:
(Red Rock Ranch Series)
---
Witness Protection Collection: Books 1 – 3
by H. L. Wegley
KINDLE BARGAIN #ad
Three clean, stand-alone, romantic-suspense novels.
Book 1 – No Safe Place
Book 2 – No True Justice
Book 3 – No Turning Back
"Three separate full length novels- all centering around the need for wit sec one way or another. my gosh they're good. h.l. crafts well thought out plots with Christ as a vital part of every story. They each kept me going. with each story I made myself turn to other things just for the anticipation of coming back to the book. So far everything I've read by h.l. has easily earned five stars. get this book, you'll really enjoy it." by Amazon Customer
---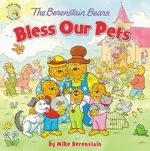 The Berenstain Bears Bless Our Pets
by Mike Berenstain
KINDLE BARGAIN #ad
"Along with new bedtime stories and chapter books we have found a new Berenstain Bears book to read over and over again. I remember reading the story of Brother and Sister Bear when I was younger so I adore reading these same stories to my 4 year old son. Bless Our Pets is such a sweet story" by Amazon Customer
---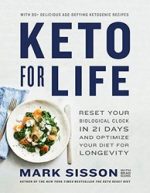 Keto for Life
by Mark Sisson, Brad Kearns
KINDLE BARGAIN #ad
KINDLE NOOK AUDIBLE KOBO APPLE
In Keto for Life, you'll implement a holistic plan of action to live a long, healthy, and happy life with Sisson's Four Pillars of Longevity: Metabolic Flexibility, Movement and Physical Fitness, Mental Flexibility, and Rest and Recovery. Through mindful eating, moving, thinking, and resting, you can initiate DNA repair and cellular rejuvenation to actually reverse the aging process and halt cognitive or physical decline.
---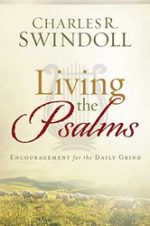 Living the Psalms
by Charles R. Swindoll
KINDLE BARGAIN #ad
KINDLE NOOK AUDIBLE KOBO APPLE
One of Christianity's most beloved pastors walks readers through the book of Psalms, helping them to live its comfort and promises in the face of life's relentless daily grind.
We all have those days–when little problems become crises, when doubt begins to overwhelm belief, when exhaustion hits and happiness escapes. And the book of Psalms offers words of strength and comfort for those troublesome times. In this remarkably down-to-earth study of selections from Psalms, one of Christianity's foremost pastors and authors explores such pressing themes as fear of the unknown, discouragement and worry, how to handle difficult people and what to do when God is silent.