Monday's Christian eBooks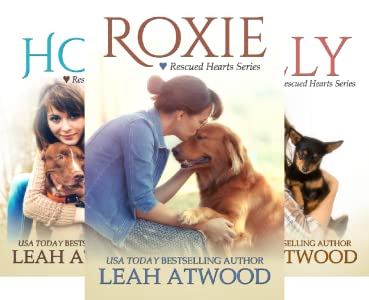 Rescued Hearts Series
by Leah Atwood
KINDLE BARGAIN #ad
Check out Rescued Hearts Series
From USA Today Bestselling Author Leah Atwood. Follow the women of Hope House Women's Shelter as adorable dogs help them find love.
A lot can happen in ten years. Rachel Goodman can testify to that. She's been engaged, left at the altar, changed jobs, and moved three thousand miles away from friends and family to take the director position of Hope House Women's Shelter. Throughout it all, Roxie, her golden retriever mix, has been her faithful companion and friend…
Roxie – Book 1; Hope – Book 2;
Lilly – Book 3; Truffles – Book 4
---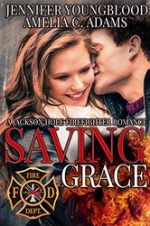 Saving Grace
by Jennifer Youngblood, Amelia C. Adams
LIMITED TIME FREE #ad
He's fire. She's Ice. Sparks will fly, and her greatest source of irritation might just become her saving grace…
Ian Douglas is tired of being set up on blind dates. It seems that everyone wants to go out with a firefighter-paramedic, but no one wants to settle down and get serious. He's looking for something lasting, a woman who will be by his side for the rest of his life. Children, grandchildren, dogs running around in the yard—he wants the whole package, and he's not willing to settle for anything less.
Alicia Teague gave up on romance a long time ago. She's much more comfortable in her laboratory poring over her microscope…
Check out:
(Jackson Hole Firefighter Series)
---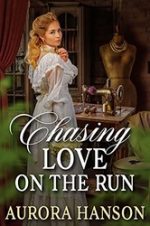 Chasing Love on the Run
by Aurora Hanson
KINDLE BARGAIN #ad
New release from Aurora Hanson.
Growing up in an abusive family has made life hard enough for Sarah Cole, but being promised to her father's boss becomes the final straw. He is a dreadful man, with a terrible reputation and old enough to be her father. Being resourceful, bright, and unwilling to succumb to a life of despair, Sarah decides that the only way out for her is to run away from home…
Stepping bravely into an unknown future, she has no idea whether it holds peace or more danger…
Aaron Wilder has overcome many sticky situations in his life, but this time around he is in dire straits. He broke a cardinal rule and befriended his crooked boss's pregnant wife. She has begged Aaron to help her escape, knowing that if she bears a girl her husband will surely kill her. Aware of the risk and against his better judgment, Aaron agrees…
---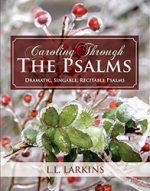 Caroling Through The Psalms:
For Comfort and Joy
by L. L. Larkins, Kathryn Swezy
KINDLE BARGAIN #ad
Comfort and Joy? Advent season is desperate for true peace and real spiritual light. These carols are singable Psalms. They offer real comfort and joy. While all of us understand the feeling of waiting on God, these musical carols are grounded in true hope and human faith.
Various witnesses recorded their experiences in holy meditations and raw personal writings called The Psalms.
Go caroling through the Psalms as a Bible study this Christmas season. Now you can sing or dramatize these psalms at any time of the year for a unique performance.
Home, School, Drama Exercise, Pilgrimage, Ascent,Tours of Israel, Holy Land History,Tour Jerusalem, Messianic, Alternative, Worship, Praise, Soaking in God's Word
---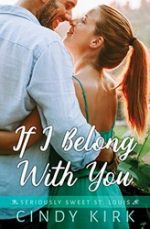 If I Belong With You
by Cindy Kirk
LIMITED TIME FREE #ad
Angel Undercover. Angel Morelli's youthful looks make her the perfect police officer to go undercover at a local high school to bust a drug ring. Passing as a student is easy but keeping her feelings for her history teacher, Jake Weston, under control is a whole different story. She doesn't believe he's involved in trafficking drugs but until she can rule him out, she'll keep her eye on him.
A devoted coach and teacher, Jake is struggling to accept his brother's tragic death. When Angel walks into his classroom, he senses something different about her. He quickly discovers she isn't a student at all!
But why is she at his school? Could she be part of the drug ring that police have been trying to bust for months?
Check out:
(Seriously Sweet St Louis Series)
---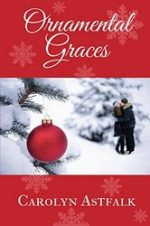 Ornamental Graces
by Carolyn Astfalk
KINDLE BARGAIN #ad
KINDLE NOOK AUDIBLE KOBO APPLE
After his duplicitous girlfriend left, Dan Malone spent six months in a tailspin of despair and destruction: emotional, physical, and spiritual. Just when his life seems to be back on track, he meets Emily Kowalski, younger sister of his new best friend. Emily's the kind of girl he'd always dreamed of – sweet, smart, and sincere. But he's made a mess of his life and ruined his chances for earning the love and trust of a woman like her.
Could Dan be the man Emily's been waiting for? How could he be when every time they get close he pulls away? And will he ever be free from his shady past and the ex-girlfriend who refuses to stay there?
---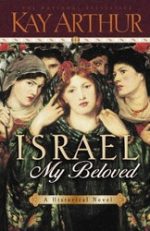 Israel, My Beloved
by Kay Arthur
KINDLE BARGAIN #ad
History comes alive as Kay begins with the tragic mistakes that led to Israel's captivity by Babylon and takes readers all the way to the modern–day miracles of triumph against all odds. A heartwarming novel filled with adventure and suspense, Israel, MyBeloved is an incredible testimony of God's great love and faithfulness even in Israel's darkest hour.
---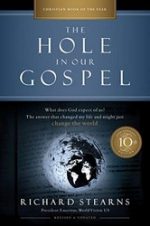 The Hole in Our Gospel
by Richard Stearns
KINDLE BARGAIN #ad
This tenth-anniversary edition of The Hole in Our Gospel features a new chapter and updated statistics, along with full-color photo and infographic inserts, a study guide, a concordance of scripture on poverty and justice, and personal accounts from readers whose perspectives have been changed by The Hole in Our Gospel.
Is our faith only about going to church, studying the Bible, and avoiding the most serious sins? Or does God expect more? Have we embraced the whole gospel or a gospel with a hole in it?
---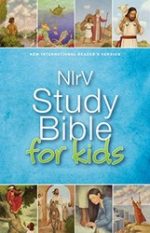 NIrV, Study Bible for Kids
by Zondervan
KINDLE BARGAIN #ad
The bestselling NIrV Study Bible for Kids starts early readers ages 6 to 10 on the rewarding path of reading and studying God's Word. This Bible uses the complete text of the New International Reader's Version (NIrV) which is written at a third-grade reading level and is perfect for those learning to read. With colorful artwork, easy-to-read Bible text, and fun features, kids will engage with the Bible in a way that makes it stick.
---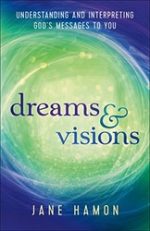 Dreams and Visions
by Jane Hamon
KINDLE BARGAIN #ad
Landmark, Bestselling Book Now Revised and Updated. Does God really speak through dreams? Are there such things today as visions?
Absolutely, says author and pastor Jane Hamon. And what is more, God wants you to get the message! This concise guidebook unravels the scriptural meanings of dreams and visions, helping you discern when a dream is a prophetic direction for your life, what to do about a warning, how to recognize false messages–and much more.