Monday's Christian eBooks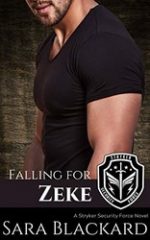 Falling for Zeke
by Sara Blackard
LIMITED TIME FREE #ad
KINDLE NOOK AUDIBLE KOBO APPLE
An ex-Army Special Operations member burned once by love. A single-mom stalked by a powerful enemy. Can he risk his heart for her safety?
Zeke has everything he could want. A multi-billion dollar inheritance allows him to protect others… … and with the camaraderie of his brothers-in-arms. He spends his time growing his security firm and keeping his head down. Love is the last thing on his mind, until Samantha and her daughter are in need of his help.
Samantha used to have a comfortable life. Now she waits tables to put food on her own. Forced from the life she had built, Samantha works to restore what was lost. With her daughter in tow, she begins a new life in the Colorado mountains. It's not perfect, but it's all theirs…
Check out:
(Stryker Security Force Series)
---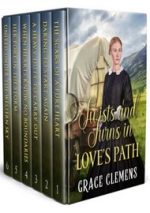 Twists and Turns in Love's Path Collection
by Grace Clemens
KINDLE BARGAIN #ad
6 best-selling Historical Western novels
The Scars of a Pure Heart; Daring to Start Again;
A Heavy Duty to Carry Out; When Hearts Know No Boundaries;
Her Port in the Storm; United Under the Western Sky
"This is a very good and wonderful inspirational romance collection of stories about men and women that are looking forward to a new start in life Each story is a standalone book and each plot is good The characters are realistic and determined and prayerful and The extended epilogue of each completes the story with a inspiring ending This author writes very heartwarming stories and I enjoy reading all of them" by Amazon Customer
---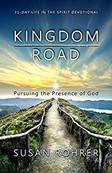 Kingdom Road: Pursuing the Presence of God
by Susan Rohrer
KINDLE BARGAIN #ad
Brand New Release from Susan Rohrer.
Experience God Today. Jesus made these astounding statements: the kingdom of God is at hand. It's in our midst.
The question is, do you believe it? Does that sense of eternity burn within you every day, compelling you to pursue the continuing power of God in your here and now? Walk in your Father's presence; Follow in the footsteps of Jesus; Stay in step with the Holy Spirit; Hear God's voice; Move in your spiritual gifts
Just as Jesus did, step away from the crowd. Set your eyes on your heavenly Father. Pursue the present company of the Holy Spirit. Discover the powerful reality of Heaven on Earth that was promised to all believers.
---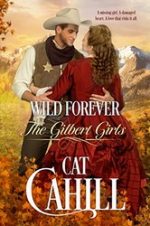 Wild Forever
by Cat Cahill
LIMITED TIME FREE #ad
A missing girl. A damaged heart. A love that risks it all.
Penny May would do anything to forget her past, even traveling all the way to the Colorado Territory to become a Gilbert Girl. Learning to be a good waitress wasn't easy, but Penny is happy with her new life and friends at the Crest Stone Hotel. At least until the handsome and infuriating county sheriff arrives in search of his kidnapped sister.
Sheriff Ben Young never thought his work could endanger those he loved until a disgruntled outlaw proves him wrong. The last thing he needs now is another impetuous woman in his life, particularly one who goes traipsing about the mountains with little regard to her own safety. But there's something about Penny that draws him to her, and she turns into an unlikely ally…
Check out:
(The Gilbert Girls Series)
---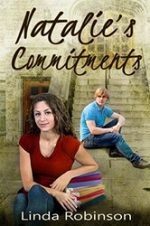 Natalie's Commitments
by Linda Robinson
KINDLE BARGAIN #ad
A tragic accident crushes high school senior Natalie Hudson's spirits, jeopardizes her chances of graduating, and threatens her faith.
Though she's excited to move away to college, she soon suffers severe homesickness and questions her decision to leave the protection of her home and loving family, even for the veterinarian career she covets.
Natalie experiences horrifying events and learns valuable lessons not taught in a college classroom. Will the student she's attracted to become her best and most-trusted friend, or is he her stalker? Will she defy her daddy's wishes and marry the man of her dreams before her education is complete?
Check out:
(Faith and Family Series)
---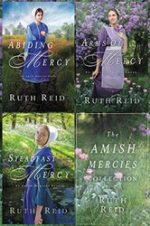 The Amish Mercies Collection
by Ruth Reid
KINDLE BARGAIN #ad
Abiding Mercy
Arms of Mercy
Steadfast Mercy
A young woman faces an impossible situation: Should she do the right thing and bring heartache to nearly everyone she knows or deny her true self and always wonder . . . what if?
---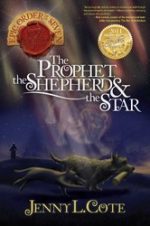 The Prophet, the Shepherd, and the Star
by Jenny L. Cote
KINDLE BARGAIN #ad
The Prophet, the Shepherd, and the Star launches the Epic Order of the Seven series, picking up where The Amazing Tales of Max and Liz left off. The Maker has been building a team of animal friends for thousands of years to be his envoys for pivotal points of history.
With this new, critical mission, the team will finally be completed by Messiah and known forevermore as the Order of the Seven. A talking, musical scroll, a pigeon-flying-and-camel-driving mouse, a writing cat, a courageous lamb, and two lion-fighting dogs provide non-stop action in this adventure that brings the Christmas story to life as never before. You will be astounded at the accuracy and perfection of the prophecies and God's unfolding plan to bring Jesus into the world.
Check out:
(Epic Order of the Seven Series)
---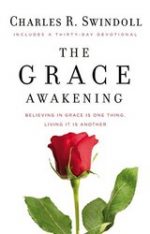 The Grace Awakening
by Charles R. Swindoll
KINDLE BARGAIN #ad
KINDLE NOOK AUDIBLE KOBO APPLE
The Grace Awakening calls all Christians to wake up and reject living in such legalistic, performance-oriented bondage. The God of the universe has given us an amazing, revolutionary gift of grace and freedom. This freedom and grace set us apart from every other "religion" on the face of the earth.
In this best-selling classic, Charles Swindoll urges you not to miss living a grace-filled life. Freedom and joy-not lists and demands and duties-await all who believe in the Lord Jesus Christ.
---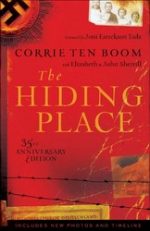 The Hiding Place
by Multiple Authors
KINDLE BARGAIN #ad
KINDLE NOOK AUDIBLE KOBO APPLE
"Every experience God gives us . . . is the perfect preparation for the future only He can see." – Corrie ten Boom
Corrie ten Boom was a Dutch watchmaker who became a heroine of the Resistance, a survivor of Hitler's concentration camps, and one of the most remarkable evangelists of the twentieth century. In World War II she and her family risked their lives to help Jews and underground workers escape from the Nazis, and for their work they were tested in the infamous Nazi death camps. Only Corrie among her family survived to tell the story of how faith ultimately triumphs over evil.
---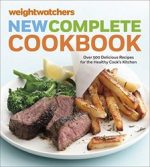 WeightWatchers New Complete Cookbook
by Weight Watchers
KINDLE BARGAIN #ad
WeightWatchers knows the secrets for pairing good nutrition with great taste. From hearty breakfasts to flavorful dinners, you'll discover new recipes that rely on lean meats, whole grains, and fresh produce. Try new favorites like Cremini Mushrooms with Quinoa and Thyme or Swiss Chard au Gratin, or family standbys like Buttermilk-Blueberry Corn Muffins and Sicilian Sausage-Stuffed Pizza.