Tuesday's Christian eBooks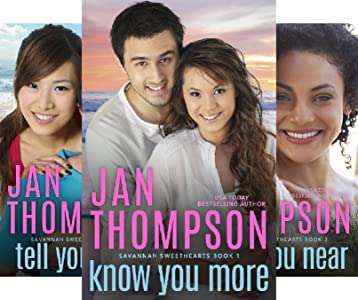 Savannah Sweethearts Series
by Jan Thompson
KINDLE BARGAIN #ad
Check out Savannah Sweethearts Series
From USA Today bestselling author Jan Thompson come these clean and wholesome, sweet and inspirational Christian beach romances set in the coastal city of Savannah, Georgia, and on the beaches of Tybee Island by the Atlantic Ocean.
Meet a group of churchgoing Christians who love the Lord and seek God's will for their love lives. Against a backdrop of sand, sea, and sun, these inspirational romances showcase aspects of the human need for God and for one another. Have some tea, settle in a comfortable reading chair, and enjoy these sweet celebrations of faith, hope, and love in Jesus Christ.
Know You More – Book 1; Tell You Soon – Book 2; Draw You Near – Book3;
Cherish You So – Book 4; Walk You There – Book 5; Love You Always – Book 6;
Kiss You Now – Book 7; Find You Again – Book 8; Wish You Joy – Book 9;
Call You Home – Book 10
---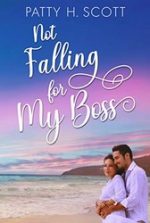 Not Falling for My Boss
by Patty H Scott
He drives her crazy, and not in a good way.
Danae has worked for Brett since he started his own financial planning company five years ago. She doesn't date for personal reasons. She's the organized, Type-A office manager, and he's her boss. Sure, he's attractive. Any woman could see that, but his attitude makes a neanderthal look charming. Keeping him in line was never what she signed up to do when she took this job. She loves her work—her boss, not so much.
Brett brings his passion and ambition to everything he does in the workplace. Outside work, he's never been one to settle down into a relationship until he met Julie…
Check out:
(Unforgettable Love Stories Series)
---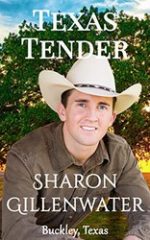 Texas Tender
by Sharon Gillenwater
KINDLE BARGAIN #ad
A benefactor with matchmaking in mind…
Deputy Logan Slade loved his old friend Jim like a father, and Jim loved him like a son. So Logan is stunned when the elderly man only leaves him half interest in his watermelon farm, even though Logan has spent much of his life working there. The business is in his blood; the farm in his heart. He first meets his new partner Shelby Nolan at Jim's funeral. She is the granddaughter of the woman Jim loved – and lost – fifty years ago. There is also a stipulation in Jim's will that they must remain co-owners for six months.
With no family and nothing to keep her in Houston, Shelby decides to move to the farm…
Check out:
(Buckley, Texas Series)
---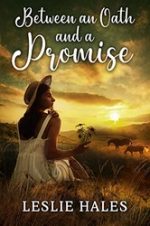 Between an Oath and a Promise
by Leslie Hales
KINDLE BARGAIN #ad
Brand New Release from Leslie Hales.
Morgan Holmes' pure purposes in life are rescuing animals and lovingly raising her son, Cody. When her father offers her an irrefusable job back home, hurtful memories of a long-lost love overwhelm her. Torn between her head and heart, she is forced to make a life-changing decision once again. Can she reopen the wounds she left behind in Pine Ridge?
A cruel past has her craving for solace…
Logan, a talented horse trainer, spends the summer at his parent's ranch, despite the ongoing tension between them…
---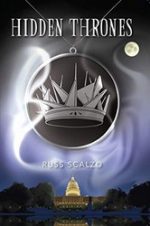 Hidden Thrones:The Rise of Darkness
by Russ Scalzo
KINDLE BARGAIN #ad
A supernatural thriller. A titanic clash between good and evil. An unexpected love story.
For our fight is not against flesh and blood, but against principalities, against powers, against the rulers of the darkness of this world, and against spiritual forces of evil in the heavenly places. Ephesians 6:12
As current as of this morning's newspaper, this series will challenge the reader's belief system, introduce him or her to the invisible world of spiritual warfare, and ensure that the reader will never look at the world in quite the same light ever again.
The spirit world is astir as the coming of the Lord draws near. The mystery swirling around the rise in supernatural activity has drawn much attention. A powerful secret society desperately seeks to harness this mystical power for their own gain.
Author and prayer warrior Jack Bennett can see evil. His unusual gift catapults him into a spiritual world of angels and demons. Jack's special ability makes him the FBI's newest hire, serving as a consultant for their new Paranormal Division. Together with Special Agent Frank Lederman, they investigate the improbable and the unexplainable.
Check out:
(Hidden Thrones Series)
---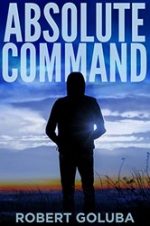 Absolute Command
by Robert Goluba
LIMITED TIME FREE #ad
A deadly problem. A determined man. A race to find a solution.
Software engineer John Nickerson yearns to change the corrections and law enforcement industry with his new product ideas. His latest concept not only has strong financial potential, but it can also prevent the loss of lives.
Driven by the sudden loss of a family member, John endures several setbacks until desperation leads him to test a solution that nobody believes is possible…
Check out:
(Dangerous Redemption Series)
---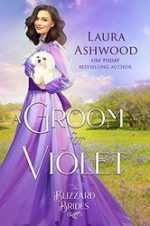 A Groom for Violet
by Laura Ashwood
KINDLE BARGAIN #ad
Brand New Release from Laura Ashwood. From the USA TODAY bestselling author of A Groom for Ruby comes another heartwarming romance.
A widow looking for a safe haven. Violet Montgomery flees Charleston and answers a mail-order bride ad in order to escape her unscrupulous aunt – only to find herself widowed within a month. With nowhere to turn, she accepts her mother-in-law's invitation to stay in Last Chance. She is stunned when her husband's older brother shows up and turns her life upside down.
A man determined to do his duty. Emmet Stapleton enjoys his life and career in Denver. But when his brother is killed in a freak blizzard, family duty brings him back to the little farm in Last Chance. He never expected to find his brother's widow living in the family home, or to be so attracted to her.
A love neither of them expected…
---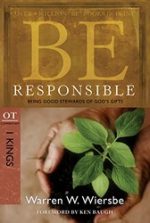 Be Responsible (1 Kings)
by Warren W. Wiersbe
KINDLE BARGAIN #ad
It's not easy to take responsibility in life. Whether it's in our jobs, our finances, or even our relationships, we all struggle to take ownership of our habits and choices. Yet personal accountability is essential to both our personal and spiritual growth. Based on the book of 1 Kings, this study offers a compelling contrast between those who are accountable to God and others, and those who continually shift the blame to others.
---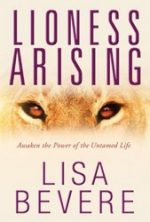 Lioness Arising
by Lisa Bevere
KINDLE BARGAIN #ad
KINDLE NOOK AUDIBLE KOBO APPLE
The lioness rises from her slumber, a magnificent image of strength, passion, and beauty. Her mere presence commands the landscape, protects her young, and empowers the lion. In groups, lionesses become a creative and strategic force to be reckoned with, acting as one to change the world around them.
You too are a lioness. In Lioness Arising, author and speaker Lisa Bevere offers the life and image of the lioness as a fierce and tender model for women. Revealing the surprising characteristics of this amazing creature, Lisa challenges women to discover fresh passion, prowess, and purpose.